Understanding Auto Insurance Terms
Well, buckle up and let's hit the road on this journey through the wild and woolly world of auto insurance terms! Grab a cuppa, as we wade through this glossary of auto insurance terms. When we talk about insurance, there's a lot of jargon that can be as confusing as a left turn at a four-way stop. Basically, an auto insurance policy is your contract with the insurer, laying out what they'll cover and what's on you, if your lovely vehicle suffers damage or you are, God forbid, involved in an accident. The cornerstone of any good policy is liability coverage, a true white knight that pays the costs if you're at fault in an accident and cause property damage or bodily injury to another party. Those three numbers you see? They're the liability limits, showing how much is covered per person, per accident for bodily injury, and for property damage. Uninsured motorist coverage and its close cousin, underinsured motorist coverage, step in when another motorist, who's perhaps been neglecting their insurance, causes an accident. It also covers stuff like pain and suffering, and even lost wages if you are unable to work. Now, on the flip side, collision and comprehensive coverage have your back for damage to your vehicle, whether it's banged up in a collision, theft, vandalized, or taking a hit from falling objects, hail, even an earthquake! It's a bit like carrying an umbrella to ward off unexpected rain.
Key Features of Commercial Auto Insurance
When the rubber hits the road, nothing gives you peace of mind like commercial auto insurance – a nifty parachute that softens the blow when things go sideways. It's not just for large trucks or even tiny taxis, it's for any motor vehicle used for business purposes. This savvy jacket of protection, or 'car insurance' as some say, can come in handy to protect you from some serious dollar amount headaches. Its main function? Liability insurance. Let's say, for instance, you've got yourself tangled in an at-fault accident, this coverage jumps right in to cover damage to the third party's property, the injured person's medical bills, and even any legal defense costs that might ensue if you're sued as a result of the accident. Oh yes, it's a life saver!
But hold your horses, we're not done yet. Commercial auto insurance also provides coverage for a much wider spectrum. Now, isn't that the cherry on top? For instance, property damage liability covers damage caused to other people's property, be it from a swing, a hit or a miss. Meanwhile, bodily injury coverage comes into play if you're at fault and someone else gets hurt – it covers their medical expenses and, heaven forbid, funeral expenses too. There's also an insurance coverage that kicks in when Mother Nature decides to throw a little vandalism or an eleventh-hour hail storm your way. With this cover damage policy, insurance companies pledge to protect your vehicle, and sometimes, they will also agree to pay beyond the coverage limit up to policy limits incase of more severe damage. Now, that's a hoot right there! But of course, just like any other insurance, it's not a free-for-all! Be prepared to fork out a higher deductible if you've been nibbling away at your insurers with frequent claims. The long and short of it is, commercial auto insurance is a must-have, not a nice-to-have. Afterall, it's always better to be safe than sorry, especially when the law's involved.
The Role of Insured, Uninsured, and Underinsured Motorist in Property Damage
Well now, let's take a gander at the role that insured, uninsured, and underinsured motorists play in property damage following a vehicular snafu. When we're talking turkey about car insurance, three key players strut their stuff onto the stage: the insured motorist, the uninsured motorist, and the underinsured motorist. Each, in their own peculiar way, dances with the dilemma of property damage in the wake of an accident – we're talking the scratches, scrapes, and full-blown wreckage that a vehicle's bodywork might incur.
First off, you've got your insured motorist – without a shadow of doubt, the good egg of the trio. This individual has an insurance policy which actually does more than just empty their wallet; it provides coverage for injury and property damage caused by the insured person themselves as a result of an accident. Man, it's a godsend! You can think of this as "at-fault" coverage; if our insured buddy here caused the accident through their own negligence or swerve-on-a-dime antics, the insurance protects the injured person and also pays for the property damage – for both parties! Talk about being caught between a rock and a third-party insurer! Coverage also pays expenses for injuries and vehicle repairs, up to the coverage per amount predetermine in the policy, of course. You gotta keep in mind, driving without insurance in most states is as smart as using a chocolate teapot – pretty much all states require drivers to have included coverage for injury and property damage.
Then you've got your uninsured and underinsured motorists – the black sheep and the grey sheep, you might say. Here's where things get a bit wonky. With liability limits often lower than the expenses incurred in an accident, an underinsured motorist's coverage pays far less than the costs, leaving the injured party to foot the bill. Crikey, talk about a pickle! And the uninsured motorist? Well, they're driving without insurance, playing the roads as if they're at a no-fault party. States may try to evaluate and penalize these drivers, but the coverage problem remains: they could walk away with hardly a scratch, while the other party must grapple with the costs. And let's not even talk about the uphill battle of getting insurance quotes after being an uninsured driver involved in a property damage incident!
Comprehensive Coverage versus Collision: What's the Difference? 
Alright, let's dive headfirst and sort out this terminological tangle. Comprehensive coverage and collision insurance sound similar, but heck, they're as different as apples and oranges! Bit of a nutshell, comprehensive coverage provides you with peace of mind in the event something random happens to your vehicle when you're not bumping bumpers on the road. We're talking falling tree limbs, hailstones the size of golf balls, sneaky thieves, or even a feisty squirrel with a taste for wiring. Far-fetched but true! So, when the universe decides to throw a curveball, comprehensive coverage is your knight in shining armor. It's like having a safety net when you're walking the tightrope of life.
On the other hand, collision is a horse of a different color. This policy actually revolves around—you guessed it—collisions! If you find yourself in a pickle because you crashed into someone or something (hopefully, not a third party without property damage coverage) or another driver smashes into you, the collision policy comes to bat for you. So basically, it's your go-to guy when you're in a crash, no matter who's at fault. Seems nifty, right? Sure, it might seem like you're paying through the nose, but believe me, when you're up the creek without a paddle, this kind of coverage is worth every penny. But my two cents? Always check your wallet before you check your car into the garage! 
The Importance of Deductible, VIN and Primary Use in Commercial Vehicle Insurance
Ah, insurance, that ol' safety net! When you're talkin' about commercial vehicle insurance, it's clear as day that a deductible, VIN, and the vehicle's primary use are as important as apple pie to Americans. Now, your deductible, no to beat around the bush, is the wad of cash you've got to cough up straightaway before your policy actually starts shelling out for damages. It plays the part of a gatekeeper, essentially enabling you to control the total cost of your policy, whilst also affecting the amount your insurance pays in claims. Now, let's flip the script and blab about VIN, commonly known as Vehicle Identification Number. Essentially, it's your vehicle's unique fingerprint, encoded into a darlin' little 17-digit ticket. Without it, it'd be a hill to climb to track claims and ensure accurate coverage provides. Next in bird's eye view, the "primary use" talk, has a huge bearing on your premiums, like a third party gate-crashing a wedding! If your vehicle is busy as a bee hauling heavy loads or whizzing about town all day long, you'll need a higher level of property damage coverage. So, you see, knowing these key pointers isn't just for show, it's vital for finding your perfect fit policy! The devil's certainly in the details, folks!
How Personal Injury Protection (PIP) and Medical Payments (MedPay) Work
Well now, let's chew the fat over Personal Injury Protection (PIP) and Medical Payments (MedPay), shall we? PIP is like that stand-up guy in your corner when you've taken a tumble, ready to pick up the tab for your medical bills, lost wages, and – heavens forbid – funeral expenses, regardless of who's at fault. It's as flexible as a circus acrobat, springing into action if you, your passengers, or any other policyholder suffers an injury as a result of an accident. However, the extent to which the policy swings its protection depends on the nature of the beast – or in simpler terms, the specifics of the policy actually.
Now juxtapose PIP with its sibling, MedPay. MedPay, the proverbial dark horse, offers coverage that echoes PIP but has its own tricks up its sleeves. Its primary gig is footing the medical or funeral expenses sans the frills like coverage for lost wages. Acting as a third party in the coverage menagerie, it'll step into action irrespective of who's responsible for the accident, covering not just you and your passengers, but also any injuries sustained as pedestrians. But bear in mind, MedPay is no substitute for property damage coverage – it won't pay to fix that crumpled bumper or broken headlight after a fender bender! So, at the end of the day, both PIP and MedPay are like two sides of the same coin – separate yet interconnected, each doing their bit to ensure you don't end up paying through the nose.
Deciphering Auto Insurance Terms: BI, PD, UMPD
Well, let's break it down, folks. The world of auto insurance is chock-full of jargon and, quite frankly, it's enough to make your head spin! Now, hang tight, we're gonna untangle some terms here, namely, BI, PD, UMPD.BI, that's Bodily Injury, is part of the liability coverage in your policy. It's your safety net when, heaven forbid, you're at fault in an accident and somebody else gets hurt. This coverage provides a financial cushion for the third party's medical expenses or loss of income. Keep in mind, it's not much help to your own injuries, no sirree, so you gotta lean on other parts of your policy actually there to cover you.
Then we got PD or Property Damage coverage, which is another slice of the liability pie. If you've unintentionally turned someone's car into an abstract sculpture or maybe knocked off their picket fence, this comes into action. It'll cover the repair or replacement costs for the other guy's property. Now hold on, what if some knucklehead runs into your car and skedaddles without a trace, or maybe they don't have enough insurance to cover the damages? That's where Uninsured Motorist Property Damage or UMPD swoops in, covering the repair or replacement costs of your ride. Ah, the sweet sense of security! Auto insurance might seem like a spider's web, but once you've got the lingo down, it ain't rocket science.
Conclusion
In conclusion, it is crucial to understand the intricacies of insurance policies and what these contracts mean for the insured. A significant part of that is understanding what a policy actually covers, which can vary greatly depending on the specific terms of the agreement. One of the key areas to consider is the coverage it provides in case of accidents or incidents that result in damages or losses. With a robust insurance policy in place, one aspect that is often covered is property damage coverage. This type of coverage provides protection against financial loss if personal or commercial property is damaged. It can shield the insured from potentially crippling out-of-pocket expenses associated with repairs or replacements. However, it's not just direct damages that require attention but also the potential for third-party claims. These might emerge when an incident causes harm to someone not directly involved. A comprehensive policy would also shield against liability for these third-party claims, ensuring financial security and peace of mind. By carefully reviewing the policy's details, one can benefit from the best possible protection.
FAQ's:
Q1. What is third party commercial auto insurance?
A1. Third party commercial auto insurance is a type of insurance policy that provides coverage for any third party who may be injured or suffer property damage as a result of an accident involving a commercial vehicle.
Q2. What does commercial auto insurance coverage provide?
A2. Commercial auto insurance coverage provides financial protection for the policyholder in the event of an accident involving a commercial vehicle. It covers medical expenses, property damage, and other costs associated with an accident.
Q3. What does a commercial auto insurance policy actually cover?
A3. A commercial auto insurance policy typically covers medical expenses, property damage, and other costs associated with an accident involving a commercial vehicle. It also provides property damage coverage for any third party who may be injured or suffer property damage as a result of the accident.
Q4. What is property damage coverage?
A4. Property damage coverage is a type of coverage provided by a commercial auto insurance policy that covers any property damage caused by an accident involving a commercial vehicle. It also provides coverage for any third party who may be injured or suffer property damage as a result of the accident.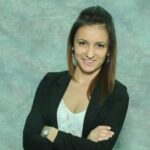 Sanela is a seasoned insurance expert with over 10 years of experience in the industry. Holding the title of Chief Insurance Analyst, he has a deep understanding of policy intricacies and market trends. Sanela's passion lies in educating consumers about smart insurance choices, and he's delighted to share his insights.