Introduction to Business Interruption Insurance
Well, bless my stars! Business interruption insurance, ain't that a mouthful, right? But hang on, before you gloss over, let us tell you, this can be your life ring when you're up the creek without a paddle. Business interruption, or the inability to operate as usual, by golly, can cause a landslide impact on any business. Whether it's a gnarly hurricane that turns your premises upside down, or an unnerving pandemic like the wide-spread COVID-19 debacle, this type of insurance could prove to be a lifesaver. Picture this, you're all set to make a hefty profit when the unthinkable happens – a flood wreaks havoc causing hefty property damage, or a key supplier ceases to operate; there goes your smooth sailing. That's where business interruption insurance swoops in to cover your loss of revenue and increased costs of working when your operations are thrown a curveball, thanks to incidents that are beyond your control.
Think of this insurance policy as your financial safety net. It's designed to patch up your cash flow – filling in the income you've lost and covering any extra expenditure you incur to get your operations back on track. Now, the meat and potatoes of the policy can vary; some provide coverage for physical damage to machinery or commercial property, some may cover a reduction in turnover, while others may offer a package incorporating several aspects. Cracking the cover can be a bit like navigating a minefield, what with varying limits, indemnity periods, and excess requirements, but, worry not, guidance from a seasoned insurer or a lawyer can light the way. The aim, ultimately, is to indemnify the insured against the losses that arise from disruption. This not only includes the lost income but might also cover additional costs related to recovery, like hiring contractors to rebuild or buying new machinery. More often than not, the starting point for calculation lies in the company's gross profit and the historical accounting records.* Business interruption insurance cover caters to your revenue, profit, and expenses when your operation grinds to a halt following an incident that's covered under the insurance policies.* It involves a policy limit that can be set based on your business's needs after considering potential risks within your sector.* The insurance is generally triggered by property damage, but some policies can exclude natural catastrophes like floods or hurricanes unless specifically included.* The impact of the interruption on your suppliers can also affect your business, and thereby, your claim.* The pandemic raised awareness of the importance of this cover as many businesses were left unable to operate due to restrictions or the virus itself.* The premium costs and the increased cost of working during the distress period can be substantial, so careful financial planning and management are crucial.* Insurance companies and advisory services can guide business owners in making appropriate decisions and preparing for business continuity in the face of disruption.  In a nutshell, this insurance's all about giving you some breathing space, a buffer when the going gets tough. Whether you're dealing with a flash flood or manufacturing malfunction, this coverage acts as a life raft to your distressed business, ensuring its survival and ongoing operation. Heck, it can even cover the costs of switching to a new supplier or contractor! So, when you're thinking about safeguarding your business, don't forget to consider the role business interruption insurance can play in shoring up your defences against unforeseen disruptions.
Understanding Key Business Interruption Insurance Terms
Whoa there, buttercup! Understanding key terms in business interruption insurance isn't a walk in the park, I'm telling you—but don't you worry your little head. I'm here to lend you a helping hand. Alrighty then, let's dive into the world of business interruption insurance, where terms like "covered loss" and "business interruption coverage" aren't just industry fluff, but the real meat and potatoes.
Now, imagine this—if disaster strikes and a storm turns your world topsy-turvy, it's your business interruption coverage to the rescue! It protects you from financial loss as a result of an event you had no control over, or in the insurance world, a "covered loss". You know, like those days when you could use an umbrella and some galoshes, but for your business. Understanding these terms also includes wrapping your head around phrases like "business interruption claim". Sounds like a mouthful, huh? But it's as simple as this:
– Business Interruption Claim: When calamity strikes, you knock on your provider's door and ask for a payment to get your business up and running.
– Provider: These good folks are your insurance company, providing services tailored to your business needs.
– Business interruption cover: This gives you permission to breathe easily. It mitigates losses when you can't operate due to factors out of your control, maybe your utility supplier's gone on the fritz or something.
So, you see, understanding these terms ain't as hard as herding cats. In reality, they're just tools to help you navigate the stormy seas of running a business!
The Components of Business Interruption Insurance Cover
Well, let's cut to the chase. Business interruption insurance cover has its nuts and bolts structured to shield your business from financial disaster. In layman's terms, it's like a safety net for when things go belly up, like during a natural disaster or a factory fire. It shoulders the burden of lost income and stretches to a point of mitigating the costs linked with recovery. Befuddling! You ask, what does it cover? Well, hang in there, and let's delve deeper into that.
In a nutshell, let's go by the list, without creating an all-day sucker, business interruption coverage includes A business interruption claim, which works wonders by compensating for the loss of income that your business suffers after a disaster. Absolute essentials such as utility payments are also securely bundled into this claim.- Covered losses which pertains to the extra expenses your business needs to fork out to keep on providing services while getting back on its feet. Good grief, now that's a benefit !- Supplier's cover, quite the ace up the sleeve, provides some elbow room by reimbursing your business for financial losses caused, let's say, by a disaster that impacts your supplier and prods your supply chain into a standstill. – Access to the industry where the provider swoops in and provides the much-needed permission to continue operations, post a disaster, and thus, avoid nose-diving into a business standstill.
Hold your horses! It also includes coverage for the costs your business needs to bear as a result of temporary relocation or closure. As they say, every cloud has a silver lining!
Role of an Insurer in Business Interruption Insurance
Whoa, hold your horses! When the chips are down, and disaster strikes a business—an inferno gutting the office, or a cyclone ripping the roof off—the hero in a sharp suit isn't always Superman! Sometimes, it's your insurer, swooping in to save the day with their business interruption coverage. They're the safety net when all you're seeing are wolves at the door, your knight in shining armor when you're up the creek without a paddle. At the core of their role lies a key responsibility—to provide services that cushion the blow of unexpected losses. The provider's business interruption cover is a swelling river of relief amidst parched rocks of despair, ensuring survival while you hit the bricks back to recovery.
So, let's paint a vivid picture of how this 'cloak-and-dagger' savior works! Firstly, you'd approach your insurer to file your business interruption claim – akin to sending up a flare in the night sky, invoking assistance. On receiving your SOS, the insurer sends a battalion of adjusters—highly skilled veterans in the field to assess the damage and estimate loss as a result. They then give you the greenlight, the permission to go ahead to start the remedial process. This is where industry utility comes to play. Every nook and cranny, crevice and corner, is explored, to ascertain the magnitude of the loss and the scope of the covered loss. Now comes the crescendo of all these activities—the payment of the claims!
The insurer's role also includes Acting as a guidepost, helping to navigate the rocky terrain of business recovery.- Becoming your cushion in the event of supplier's insurrection or transport snags.- Ensuring your business needs during these trials are secure and met, so you can breathe an audacious gust of relief knowing they've got your back.So, good heavens, next time disaster pays an uninvited call, remember that your insurer is like your business's own Bat-signal.
Importance of Business Interruption Insurance for Businesses
Well, wouldn't you know it? Contrary to popular belief, it's not only the tangible assets of a business that need the safety net of insurance. Indeed, one insurance policy that's as important as a streetlamp on a dark night is business interruption insurance. Essentially, this unique coverage is a buffer for businesses, poised to swoop in and save the day after a disaster, preventing loss as a result of interruptions to everyday operations. From mom-and-pop shops to industry titans, every business needs to factor in the 'what ifs' that could hit one's ability to provide services. What if a factory fire incinerates your equipment? Or a severe storm cuts off a crucial supplier's route? It's in these 'just in case' scenarios where you'll be breathing a sigh of relief knowing you've got some substantial business interruption cover.
On the flip side, navigating the choppy waters of a business interruption claim can be as confusing as a chameleon in a bag of skittles. You need to know the score – so let's get down to brass tacks. First off, business interruption insurance is intended to cover a loss of income suffered due to a disaster and typically requires a physical damage as a prime cause. Think of this as a utility, not a luxury, running the gamut from compensating for lost revenue, payment to employees through the covered loss period, even footing the bill for a temporary location of your business. However, bear in mind that such wide-ranging coverage also includes certain conditions. You must have permission from your provider before taking on additional expenses and the interruption of your business must be a result of a covered loss, not just your own operational hiccup. So watch your step – not everything that glitters is gold. 
Conclusion
The business world is an industry susceptible to inevitable disruptions which can lead to severe financial loss. To handle this, business interruption cover comes into play, which acts as a safety net for your business needs amidst uncertainties. A business interruption claim aids in mitigating the financial impacts of a disaster, ensuring that business operations remain good even during challenging periods. A covered loss signifies that the provider of the policy meets the financial demands experienced as a result of an interruption. Furthermore, business interruption coverage incorporates losses caused by a non-performing utility or a supply chain failure through the supplier's inability to deliver key resources. This contingency is crucial as it also includes compensation for lost profits during the period of the interruption.
To initiate this process, permission from the provider is required to investigate the claim. Businesses need a robust payment policy that allows them to continue to provide services to their clients until the business situation stabilizes. In essence, proper implementation of this coverage minimizes losses that could otherwise result from an unexpected break in business operations. Thus, every business proprietor must incorporate comprehensive business interruption coverage into their risk management strategy to safeguard their venture's financial health.
FAQ's:
Q1. What is business interruption insurance?
A1. Business interruption insurance is a type of insurance that provides coverage for the loss of income that a business suffers as a result of a disaster, utility failure, or other event that interrupts the business's ability to provide services.
Q2. What does business interruption coverage include?
A2. Business interruption coverage includes payment for lost income, additional expenses incurred to keep the business running, and the cost of obtaining permission to operate in a different location. It also includes the cost of replacing lost or damaged supplies from a supplier's business interruption.
Q3. What is a good business interruption cover for my industry?
A3. The best business interruption cover for your industry will depend on the specific needs of your business. It is important to speak to a provider to determine the best coverage for your business.
Q4. What is a covered loss under business interruption insurance?
A4. A covered loss under business interruption insurance is any loss of income or additional expenses incurred as a result of a disaster, utility failure, or other event that interrupts the business's ability to provide services.
Q5. Does business interruption insurance cover supplier's business interruption?
A5. Yes, business interruption insurance covers the cost of replacing lost or damaged supplies from a supplier's business interruption.
Q6. What is the cost of obtaining permission to operate in a different location?
A6. The cost of obtaining permission to operate in a different location is covered under business interruption insurance.
Q7. How can I make sure my business is adequately covered for business interruption?
A7. To make sure your business is adequately covered for business interruption, it is important to speak to a provider to determine the best coverage for your business needs.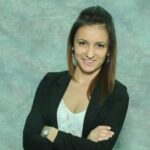 Sanela is a seasoned insurance expert with over 10 years of experience in the industry. Holding the title of Chief Insurance Analyst, he has a deep understanding of policy intricacies and market trends. Sanela's passion lies in educating consumers about smart insurance choices, and he's delighted to share his insights.