Understanding the Concept of Umbrella Insurance for Nonprofits
Well, butter my biscuits, let's dive into these intriguing concepts of umbrella insurance for nonprofits! For starters, an umbrella insurance policy is sort of a safety net for nonprofits. It's a little like double-locking your doors at night – it gives you that extra layer of assurance. Picture it as an all-encompassing parachute providing an additional level of coverage beyond the limitations of standard insurance policies such as general liability, auto, directors and officers liability, and even employment practices liability insurance (EPLI). Notably, an umbrella policy comes in handy when potential damages, defense fees, and lawsuits threaten to exceed your underlying liability coverage. Now, ain't that a peach?
In the vibrant, diverse world of nonprofits, each organization's needs differ as chalk and cheese. But, boy oh boy, many nonprofits could benefit from this all-encompassing protective umbrella. Whether your nonprofit organization hosts a fundraiser where alcohol flows freely, requiring liquor liability, or has employees and volunteers using their own cars for official duties, necessitating non-owned auto liability, umbrella insurance can extend your liability coverage and keep potential lawsuits from raining on your parade. It's like an additional personal insurance coverage in case of personal injury or property damage claims that can rise faster than a cat on a hot tin roof. 
Specifics that could necessitate higher umbrella coverage limits include:
– Operating in a high-risk environment that increases susceptibility to lawsuits
– Owning property and assets, such as office equipment or commercial vehicles
– Owning substantial employee benefits programs that could be subject to wrongful acts
– The 'Nonprofit owns' mandate stipulated in the nonprofit bylaws
Drop these details in the pocket of your mind or better yet, scribble them down somewhere, 'cause you never know when they might come in handy. A savvy insurance agent will guide you on the most suitable umbrella insurance cover for your very unique nonprofit. The silver lining? It's usually a bang for the buck compared to the primary insurance premiums.
The Importance of Liability Insurance for Nonprofit Organizations
Well, heavens above! Organizing a nonprofit isn't a stroll in the park as you juggle tugging hearts and budding aspirations. That grand vision to improve the darned world could face setbacks, whether a slip-up resulting in bodily injury or a brouhaha brewing over wrongful acts by board members. The spinning wheel of litigation can spin you right out of your mission, squishing your noble plans like a bug. Talk about not counting your chickens before they hatch! Here's where insurance protection for your nonprofit comes to the rescue – righto, we're yakking about liability insurance. Penny for your thoughts? It's not as common as muck, but there's a whole hodgepodge of types of coverage that you ought to consider. Professionals always have commercial general liability on their radar; this general liability policy tees up nearly 1 million or higher coverage in the event loss due to a lawsuit. 
Now, imagine standing under a sturdy umbrella on a rainy day – an umbrella liability insurance policy provides an extra layer of coverage, above and beyond the underlying insurance, raising that aggregate limit up to maybe 1.5 million or more. Then there's the directors and officers liability insurance, or 'D&O,' they call it, that shields your board members from personal liability over their potentially wonky decisions. And nothing screams 'employer of the year' more than having employers liability, or workers compensation, that sure as eggs takes care of employees or volunteers who get injured on the job. 
Now supposing your nonprofit owns business autos or has valuable computer equipment, you'd be wise to equip yourself with business auto liability and property insurance to weather any storm. Meanwhile, professional liability, also known as errors and omissions coverage, comes in handy for when the accusations of those pesky missteps start flying. Protecting your organization takes more than drawing up meticulous nonprofit bylaws. You need a stable insurance plan. Umbrella insurance provides, what do you reckon, an added buffer for your business and personal insurance. The panoply of coverage to protect against potential hefty bills from employee claims to protect assets can seem as clear as mud, but a liability insurance expert can help navigate the winding roads of insurance for nonprofits with savvy know-how and street smarts. As they say, off the cuff decisions can cost you an arm and a leg, so remember folks – stitch in time saves nine, especially when it comes to insurance protection!
How Umbrella Insurance Coverage Provides Higher Limits
Ah, umbrella insurance! An utterly uncelebrated marvel that few consider. This chameleon of policies is your knight in shining armor, seamlessly blending with your current auto insurance or even your nonprofit's general insurance. Think of it as a safety net, designed to catch you when all else fails. You see, umbrella insurance provides coverage when your underlying policies have reached their limits, typically stepping in when claims rapidly escalate beyond what your auto or general liability insurance deigns to pay.
Imagine the scenario: there's a hitch in operations at your humble nonprofit and – yikes – you're hit with a lawsuit too colossal for your D&O or general liability insurance to handle. Suddenly, the million limit on those policies isn't looking too hot. But wait, here comes umbrella insurance to the rescue, providing excess liability protection to the tune of another million – oh, what a relief! Umbrella insurance is particularly crucial in saving the day for nonprofits as it provides those extra levels of defense for your operation and, lo and behold, nonprofit employees. 
Here's a snapshot of how it steps in:
– Filling in coverage gaps when your existing policy would falter, say due to exhausting the coverage limit.
– Providing an increased amount of coverage to buffer against high-stakes legal claims.
– Offering a safety net for D&O policy gaps.
– Giving additional liability protection beyond what your underlying policy covers.
In essence, this coverage protects you from catastrophic losses that all too often, send chills down the spines of well-meaning, law-abiding citizens and nonprofits. Comforting, eh? Without it, you're out in the rain without a canopy – and we wouldn't want that now, would we?
Different Types of Nonprofit Organizations and Their Unique Insurance Needs
Well, let's dive right in, shall we? Nonprofit organizations come in all shapes and sizes, each with their own unique set of risks and rewards. You've got your charities, big and small, kicking up dust for one cause or another. Then there's the churches, knitting together communities with hope and faith. Plus, let's not forget the educational institutions, firing up young minds like a Fourth of July sparkler! But boy oh boy, does each type of organization have their own specific needs when it comes to getting the right insurance for your nonprofit.
Take a charity for instance. Their mission to do good isn't without its pitfalls. Slips and falls at fundraising events, lawsuits from unhappy donors, shady thieves pilfering away funds – it's a risk-laden roller coaster! Hence, licking those hazards in the bud, they need a tailored insurance policy that tightly hugs their unique circumstances. That's where excess liability insurance comes into play. This juicy policy covers legal defense costs, damages, and settlement charges that exceed the limits of a basic liability policy. However, sitting around the table with other nonprofit types, you'll hear a different story. Schools and religious establishments, for instance, have risks indigenous to them – think accusations of misconduct, abuse or property damage from weather events. Therein lies the beauty of a bespoke insurance policy – there's no one-size-fits-all! Tailoring it to the specific organization's needs helps it stand shoulder to shoulder with the trials and tribulations of their noble quests!
Here are just a few of the unique needs, but remember, the list goes beyond these few bullets:
– Charities? They need insurance for event mishaps, and legal coverage against donation disputes or even embezzlements.
– Churches need cover for property damages, misconduct, and religious freedom protection.
– Schools? Heck, besides protection against vandalism and property damage, they need policies covering them against charges as serious as educator misconduct. 
The Interplay Between Umbrella Insurance and Property Insurance
Ah, the dance between umbrella insurance and property insurance, really quite the tightrope act! On one hand, you've got property insurance, a veritable safety net that's ready to catch you when life's major curveballs come your way. It works wonders protecting your belongings and investments such as houses, cars, and all things tangible. Property insurance is as dutiful as a night watchman, standing guard against destructive events like fires, theft, or nasty weather having a tantrum.
However, let's not forget our other player, umbrella insurance. The dark horse, the trump card you didn't know you needed. It's just like having insurance for your nonprofit work at a deep level of impact. It's a secondary type of liability insurance that goes above and beyond the typical call of duty. Umbrella insurance goes the extra mile when your usual policies are pooped out. It's a cushion to soften the blow and hold the fort when nasty liability claims threaten to rain on your parade. Mind you, it's not a stand alone service, it only leaps into action when your primary insurance exhausts its limits. 
The two insurances overlap and dance like:
* Property insurance announces the threat.
* Umbrella insurance steps in when limits from property insurance have maxed out.
* And the cycle keeps spinning like a well-oiled machine, ensuring you're getting that extra padding to keep disaster at bay. By jove, it's a match made in financial heaven!
Employee Benefits May Provide Further Insurance Coverage for Nonprofits
Well, listen here, benefits for employees of nonprofits aren't exactly just the cherry on top; they can actually serve a bigger purpose. You might ask how? Well, hang in there, I'm getting to that. When it comes to providing insurance for your nonprofit, these benefits might just be your ace in the hole. Employee benefits serve as an additional layer of insurance coverage; covering the blind spots traditional insurance policies might miss, much like a guardian angel quietly watching out for your nonprofit.
However, don't jump the gun, not all benefits are cut from the same cloth. Among the slew of offerings, some employee benefits provide specific insurance attributes that might just prove beneficial for your organization's unique needs. For instance:
– Health insurance can mitigate the risks of unexpected medical costs eating into your budget,
– Life insurance ensures that unfortunate circumstances don't leave an employee's family high and dry,
– Accidental coverage provides a safety net in case of unforeseen accidents, and
– Retirement plans serve as a long-term strategy to keep you and your staff amply cushioned in the twilight of your careers.
Such benefits can be likened to the icing on the nonprofit cake, making it all the more appealing for potential employees to bite. So, it's high time to roll up your sleeves and delve into these offerings! Remember, it's not just about keeping your team intact – it's about safeguarding your organization. Oh, isn't that just like killing two birds with one stone?
How Liability Policies Work with Umbrella Insurance in the Nonprofit Sector
At the end of the day, as handy as a Swiss army knife, liability policies paired with umbrella insurance have become a lifesaver in the nonprofit sector. Let's be frank, nonprofit organizations aren't immune to lawsuits, mishaps, and all-around bad days. This is where insurance for your nonprofit steps in like a knight in shining armor and with an added umbrella policy, it goes the extra mile. Just when you think you've hit a brick wall with your regular insurance cover hitting its limit, an umbrella policy swoops in, covering the excess damages, thus mitigating the financial repercussions that your nonprofit might face.
Well, hold your horses! Before diving headfirst into the nitty-gritty of umbrella insurance, let's take a step back and clear the fog surrounding the fundamental aspects, shall we? Essentially, here's what you need to know:
– Liability insurance: This policy covers legal costs and payouts if your organization is sued.
– Umbrella insurance: Works like an extra layer of protection that covers expenses exceeding your standard liability limits. 
In a nutshell, the synergy of a liability policy and umbrella insurance provides an all-around safety net for your nonprofit. They say it takes two to tango and indeed, in the world of insurance, the dance between these two entities ensures your nonprofit won't be left out in the cold when crisis strikes. Talk about a dynamic duo in the world of insurance, right?
Conclusion
In conclusion, securing insurance for your nonprofit is essential in safeguarding your organization and ensuring its longevity. Balancing the welfare of employees with the organizational risks such as liability claims and property damage can be a daunting task. This underscores the importance of having a comprehensive insurance coverage specifically designed, taking into account the unique needs and vulnerabilities of nonprofit organizations. The coverage helps protect against unforeseen incidents that could impact the financial health of the organization, and ensures continuity even when faced with potential legal suits or accidents involving employees or volunteers. 
Moreover, getting insurance for your nonprofit also enables you to focus more on the real purpose of your organization, which is to serve your community, without worrying about the detriments of unforeseen adversities. Therefore, an appropriate insurance plan must be considered not as an overhead cost, but as an integral part of your risk management strategy. Investing in insurance for your nonprofit delivers a message to your stakeholders that you are committed to protecting your mission, staff, and the community you serve.
FAQ's:
Q1. What is umbrella insurance for non-profit organizations?
A1. Umbrella insurance for non-profit organizations is a type of insurance that provides additional liability coverage beyond the limits of existing policies, such as general liability insurance for your nonprofit.
Q2. How does umbrella insurance for non-profit organizations work?
A2. Umbrella insurance for non-profit organizations works by providing additional liability coverage beyond the limits of existing policies, such as general liability insurance for your nonprofit. This additional coverage can help protect your organization from financial losses due to lawsuits or other claims.
Q3. What types of coverage does umbrella insurance for non-profit organizations provide?
A3. Umbrella insurance for non-profit organizations provides additional liability coverage beyond the limits of existing policies, such as general liability insurance for your nonprofit. This coverage can include protection from claims related to bodily injury, property damage, personal injury, and advertising injury.
Q4. What are the benefits of umbrella insurance for non-profit organizations?
A4. The benefits of umbrella insurance for non-profit organizations include additional liability coverage beyond the limits of existing policies, such as general liability insurance for your nonprofit. This coverage can help protect your organization from financial losses due to lawsuits or other claims.
Q5. How much does umbrella insurance for non-profit organizations cost?
A5. The cost of umbrella insurance for non-profit organizations will vary depending on the type and amount of coverage you need. It is important to speak with an insurance professional to determine the best coverage for your organization.
Q6. Is umbrella insurance for non-profit organizations required?
A6. Umbrella insurance for non-profit organizations is not typically required, but it is recommended to provide additional liability coverage beyond the limits of existing policies, such as general liability insurance for your nonprofit.
Q7. What is the difference between umbrella insurance and general liability insurance for non-profit organizations?
A7. The difference between umbrella insurance and general liability insurance for non-profit organizations is that umbrella insurance provides additional liability coverage beyond the limits of existing policies, such as general liability insurance for your nonprofit. General liability insurance typically covers claims related to bodily injury, property damage, personal injury, and advertising injury.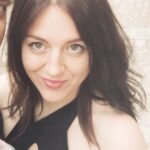 Aleksandra, a leading Insurance Risk Analyst with a wealth of experience, specializes in evaluating and managing potential insurance risks. Her expertise lies in crafting strategies that optimize coverage while minimizing vulnerabilities. Through this platform, Aleksandra provides readers with invaluable insights, helping them make well-informed insurance choices in a dynamic market landscape.