Understanding Earthquake Insurance: An Overview
Understanding earthquake insurance requires a close look at what is, and what is not, covered in the event of an earthquake. Traditional homeowners insurance and renters insurance policies generally do not cover earthquake damage, necessitating the purchase of separate insurance to cover the resultant destruction caused by an earthquake. The insurance coverage provided by such policies, known as earthquake insurance, is specifically designed to cover dwelling and personal property damage or destruction caused by an earthquake. This type of insurance policy often includes provisions for additional living expenses, permitting homeowners or renters to live elsewhere while their dwelling is under repair. The cost of such insurance is tied to various factors such as the dwelling's location, construction type, and the chosen policy limit, which is the maximum amount an insurer promises to pay under the policy.
Additionally, it's important to note that earthquake insurance typically comes with high deductibles, meaning the policyholder has to bear a certain portion of the loss before the insurer's coverage kicks in. Despite the high deductibles, the need for earthquake insurance is paramount, particularly for those who live near a fault line or in regions prone to earthquakes such as California, Oregon and Washington. In California, the California Earthquake Authority (CEA) is an example of an agency that provides homeowners and renters coverage through various insurance companies, offering policies with coverage limits and deductibles that can be adjusted according to the homeowner's preferences. Regarding the question of whether earthquake insurance is essential, consider that the cost of rebuilding your home and replacing personal belongings without insurance may significantly exceed the cost of annual insurance premiums.
The purchase of earthquake insurance should be done in consultation with an insurance professional or agent who can properly assess your needs and help find the best policy for your circumstances. Earthquake insurance in California and other states varies, and it's critical to understand what your chosen insurance policies cover – and what they won't cover – when planning for potential earthquake damage. Always remember that your insurance provider is a valuable resource for navigating these complexities.
The Difference Between Homeowners Insurance and Earthquake Coverage
Homeowners insurance and earthquake coverage, although related, are separate entities with distinct functions. Standard homeowner and renter's insurance policies primarily provide coverage for damage to your dwelling or personal property caused by events like fire, theft, or vandalism. This also includes loss of use coverage which may cover additional living expenses if you are temporarily unable to live in your home due to a covered loss. However, homeowners insurance doesn't cover damage caused directly by an earthquake. From structural damage to the potential cost of rebuilding your home, these liabilities are typically excluded from standard policies. For coverage against earthquakes, you'd need to purchase earthquake insurance separately, either as a standalone policy or as an endorsement to your existing homeowners or renters insurance policy.
When considering earthquake coverage, you have a few options. You may be able to buy earthquake insurance from your current insurance agent, or you may be able to purchase it from a company that sells earthquake stand-alone policies. Contact your insurance provider or state insurance department to understand what offers exist in your area. Typically, earthquake insurance policies offer dwelling coverage, personal property coverage, and loss of use coverage. This means, they would provide additional coverage to rebuild your home, replace personal belongings, and cover temporary housing costs, respectively. However, it's important to note that earthquake policies usually have a higher deductible than standard homeowners insurance, so you'll need to pay more out-of-pocket before your insurance claim is honored. The availability and cost of insurance are dependent on your location and the likelihood of earthquakes there. Hence, be ready to discuss these nuances with your insurance agent.
Also remember to check if your potential policy offers coverage for both your home and belongings, as certain types of structures or items may not be covered by earthquake insurance.
Why Homeowners Need Earthquake Insurance, Especially if Living Near a Fault Line
The prospect of a major seismic event is a significant concern for homeowners residing near fault lines. Earthquakes can cause heavy destruction, including physical damage to the home and surrounding property, compromised electrical or plumbing systems, and devastating land subsidence. Standard homeowners or renters insurance commonly does not cover these earthquake-inflicted damages, reinforcing why additional earthquake insurance coverage is essential. The cost to rebuild following such a catastrophic event rises significantly, often crossing the financial limits of a standard home insurance policy. Hence, a standalone earthquake policy can offer personalized coverage amounts that are generally enough to cater to rebuilding expenses and replacement cost.
Various insurance companies and the department of insurance in numerous states offer earthquake insurance for homeowners and renters alike. The extent of coverage and costs, however, vary and it is crucial for homeowners to discern what their policy offers. Considerations should include how much earthquake insurance coverage they need, or whether their property's location might persuade them to buy insurance with higher limits and lower deductibles. A comprehensive earthquake insurance policy not just covers the damage caused by an earthquake to the building structure, but also includes personal property losses and additional living expenses. Equipping yourself with earthquake insurance, especially if your home is near a fault line, is a wise preemptive strategy for potential disaster management.
Types of Earthquake Insurance Cover and Their Implications
There are many types of earthquake insurance cover, each with their own implications, tailored to help individuals, whether homeowners or renters, mitigate financial loss in the event of an earthquake. The standard homeowner's insurance policies often do not provide coverage for damages caused by earthquakes. Hence, homeowners must seek additional, specific earthquake insurance coverage to protect their homes. Many insurance carriers provide varying coverage options allowing homeowners to choose one that suits their needs best – from major structural repairs to minor remodeling. Some options even cover the replacement cost of the home if it were to be completely destroyed in an earthquake.
However, it's not just homeowners who are at risk; renters too face the potential loss in the event of an earthquake. To this end, earthquake insurance for renters is also available and can be equally invaluable. Such insurance policies primarily cover personal properties usually kept within the rental premises. While the building itself would fall under the landlord's insurance, the renter's individual policy would help replace personal belongings lost or destroyed due to an earthquake. The implications of these policies are significant as they act like a safety net, ensuring individuals are not left stranded financially after such natural disasters. It's crucial for every individual living in earthquake-prone zones to consider these insurance covers, so they're prepared for any eventuality.
Things to Consider in Earthquake Insurance Deductibles and Premiums
Understanding earthquake insurance deductibles and premiums is of paramount importance in safeguarding your financial well-being from potential natural calamities. This significance is particularly amplified for those living in seismically active zones where earthquakes are not a question of if, but when. It is crucial to understand that earthquake insurance is typically not part of standard homeowners insurance policies and must usually be purchased separately or as an endorsement to a standard homeowners policy. Homeowners, as well as renters, can be deeply impacted by an earthquake. Thus, obtaining specific earthquake insurance for renters and homeowners can mitigate the financial damages considerably.
When considering earthquake insurance, the two fundamental elements to evaluate are the deductibles and the premiums. The premium, essentially, is the amount you pay for the policy, and it varies depending on several factors such as the location and age of the property, its replacement cost, and the chosen deductible. As for the deductible, it is the amount a policyholder must pay out of pocket before the insurance company pays a claim. The deductible for earthquake insurance is usually a certain percentage of the policy limit rather than a fixed dollar amount. Moreover, it is vital to be aware that the replacement cost of your property plays a significant role in determining not only your deductible but also your premium. This cost is the estimated amount required to rebuild or repair your home at the same quality level, considering current construction prices. In turn, properties with a higher replacement cost will likely have higher premiums and deductibles.
Buying Earthquake Insurance: A Comprehensive Guide for California Residents
Purchasing earthquake insurance is a vital consideration for California residents due to the state's proximity to several active seismic zones. In the event of an earthquake, typical homeowners insurance policies do not encompass damage triggered by these natural disasters. Hence, it requires an individual to obtain a separate earthquake insurance plan, whether they own a home or are currently renting. The policy known as 'earthquake insurance for renters' is an option that renters can consider to safeguard their personal belongings. The most significant aspect to take into account during the purchase is the 'replacement cost.' Simply put, it's the amount it would take to replace or repair your home or property at the same quality, minus depreciation. However, buying an apt insurance policy might sometimes feel like navigating through an earthquake itself!
So, below are some critical points for California residents to consider in their purchasing journey:
Understand your potential risk.

Get several quotes to find an affordable plan. 

Ensure the policy covers enough to replace your home and possessions.

Stay informed about the terms, benefits, and limitations of the policy.
Conclusion
In conclusion, both homeowners insurance policies and earthquake insurance for renters play a crucial role in shielding individuals from unexpected financial strains. Homeowners insurance policies typically provide a safety net for property owners, covering potential property damages and liability for injuries. However, it's important to note that standard policies often exclude certain types of disasters like earthquakes from the coverage, necessitating additional protection.
Earthquake insurance for renters is equally important in ensuring that individuals who do not own their homes can still protect their personal possessions against earthquake damage. Similarly to homeowners, renters are not typically covered for earthquake damage under their basic insurance policies. Hence, earthquake insurance becomes a fundamental asset in high-risk areas, offering protection and peace of mind.
In both insurance types, replacement cost is a key component. Whether you are a homeowner or a renter, ensuring your policy includes replacement cost coverage could mean a significant difference in case of a disaster like an earthquake. This ensures that in the event of a total loss, the policyholder will receive the actual cost to replace their home or personal belongings, regardless of depreciation. To ensure full protection from unanticipated catastrophes, understanding and incorporating all these aspects into your insurance plan is essential.
FAQ's:
Q1. Does homeowners insurance cover earthquakes?
A1. No, homeowners insurance policies typically do not cover earthquakes. Earthquake insurance for renters and homeowners is available as a separate policy.
Q2. What is earthquake insurance?
A2. Earthquake insurance is a type of insurance policy that provides coverage for damage caused by earthquakes. It can help cover the cost of repairs or replacement of damaged property.
Q3. How much does earthquake insurance cost?
A3. The cost of earthquake insurance varies depending on the coverage and the location of the property. Generally, earthquake insurance is more expensive than other types of insurance.
Q4. Is earthquake insurance worth it?
A4. Earthquake insurance can be a good investment if you live in an area prone to earthquakes. It can help cover the cost of repairs or replacement of damaged property, which can be expensive.
Q5. Does earthquake insurance cover replacement cost?
A5. Yes, earthquake insurance can cover the replacement cost of damaged property.
Q6. Is earthquake insurance required?
A6. Earthquake insurance is not typically required, but it is recommended for those living in areas prone to earthquakes.
Q7. Is earthquake insurance available for renters?
A7. Yes, earthquake insurance is available for renters as well as homeowners.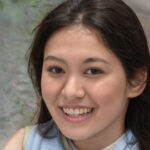 Khubon has been guiding clients through the complexities of various insurance policies. With his vast knowledge and hands-on experience, Khubon is dedicated to helping individuals and businesses make informed insurance decisions. Through this site, she shares valuable insights and expertise to demystify the world of insurance for readers.