Planning a special event comes with many responsibilities, including ensuring every aspect of the event goes smoothly. One crucial responsibility that can be easily overlooked is obtaining the appropriate event insurance coverage. This guide provides essential tips, resources, and information to help you navigate the world of special event insurance, so you can be better prepared for your next big occasion.
Understanding Event Insurance: Types, Coverage, and Claims
Types of special event insurance and their purpose
Special event insurance is designed to provide coverage for specific types of events, such as weddings, parties, sports competitions, and other gatherings. These policies cover a range of potential risks, including property damage, bodily injury, and other liabilities. The type of insurance you need depends on the nature of your event and the level of risk involved.
Coverage options and what they protect
Different event insurance policies offer coverage for various aspects of liability, including general liability, property damage, and even liquor liability. General event liability insurance covers bodily injury or property damage resulting from accidents during the event. If you are hosting an event where alcohol is being served, host liquor liability insurance protects you in case of unexpected alcohol-related incidents. Make sure to precisely understand the coverage options that best suit the needs of your special event.
How to file a claim and receive compensation
Should an incident occur at your event, filing a claim with your insurance provider is essential. Reach out to your insurance provider as soon as possible after the event has concluded. Provide all necessary documentation, such as photos, witness statements, and receipts, and be cooperative during the claim investigation process. Prompt and thorough attention to this process will help ensure a fair and swift compensation in case of a covered loss.
Do I Need Event Liability Insurance for My Special Event?
Assessing the risks and liabilities of your event
When determining if you need event liability insurance, it is crucial to evaluate the risks and potential liabilities associated with your special event. Consider factors such as the type of venue, the number of attendees, and whether you will have vendors or employees on site. Also, alcohol service and the overall risk of property damage or injury to guests play essential roles in determining the need for event liability coverage.
Why general liability insurance may not be enough
Many event hosts might assume that their existing general liability policy covers the risks associated with special events. However, general liability policies often do not provide coverage for specific event-related claims. To avoid any financial burden resulting from damages caused by an uninsured mishap, acquiring a separate event liability insurance policy is prudent.
Understanding liability waivers and their limitations
While liability waivers can be helpful in reducing an event host's risk exposure, they are not foolproof. Waivers cannot entirely eliminate the risk of litigation, and some event guests may not sign them. In addition, waivers cannot cover damages resulting from host negligence or incidents involving guests who have not signed a waiver. For these reasons, event liability insurance remains crucial in protecting yourself as an event organizer.
How to Purchase the Right Event Insurance for Your Needs
What factors affect event insurance pricing?
Various factors can influence the cost of event insurance premiums, such as the type of event, the number of attendees, the previous claims history, and the venue type. Additionally, the level of coverage you require and any additional coverages you might need will impact pricing. It is essential to research and compare quotes from multiple providers to ensure you obtain the best value for your desired coverage.
How to get quotes and compare event insurance policies
Contact several insurance providers to request quotes specific to your event's needs. Provide accurate information about your event's size, risks, and requirements to receive the most relevant quotes. Carefully review each policy's coverage options, limits, and exclusions, and compare them to make an informed decision when purchasing event insurance.
Important terms and conditions to watch out for
Upon reviewing policy documents, keep an eye on key terms and conditions that may affect your coverage, such as exclusions and deductibles. Some exclusions, like damage resulting from acts of terrorism or extreme weather, may necessitate additional coverage. Likewise, consider how the policy's deductible will impact your pocket in the event of a claim. A thorough review of policy terms and conditions will ensure you make the best decision for your special event.
Special Event Insurance for Weddings: What You Need to Know
Common wedding insurance coverage and exclusions
Wedding insurance typically covers cancelations, vendor issues, damage to the venue and personal property, and injury to guests. However, some policies may exclude specific risks, such as extreme weather, theft of high-value items, or pre-existing medical conditions. Keep these in mind when evaluating and selecting your policy.
Managing vendor liability and obtaining certificates of insurance
When working with vendors, such as caterers or photographers, ensure that they carry their own liability insurance. Request a certificate of insurance from each vendor as documentation of their coverage. This will help protect you from potential liability claims resulting from actions or negligence of your hired professionals.
What to look for in mini-wedding insurance policies
As the trend of smaller weddings and elopements continues to rise, many insurance providers now offer tailored policies for these events. Look for a plan providing specific coverage relevant to the scale and needs of your mini-wedding, such as appropriate liability limits, venue damage protection, and coverage for hired vendors.
Addressing Unique Insurance Needs for Specific Types of Events
Insurance considerations for sports events and competitions
Sports events require special attention to liability risks, such as participant injuries and property damage. Ensure that your event insurance policy includes coverage for these unique concerns, and consider obtaining additional coverage for particularly high-risk or competitive events.
How to handle alcohol-related liability at events
Hosting an event with alcohol service increases liability risks. To address this concern, obtain host liquor liability insurance – which covers damages caused by intoxicate guests – and implement effective risk management strategies, such as employing trained servers and providing ample non-alcoholic beverage options.
Finding insurance solutions for outdoor events and property rentals
Organizing events at outdoor venues or rented properties may necessitate specific insurance coverage. These may include property damage coverage for rental equipment, weather-related event cancelation coverage, and additional insured endorsements for venue owners. Consult with an insurance professional to identify the appropriate coverage for your unique event needs.
Q: What is event insurance?
A: Event insurance is designed to protect you and your guests from unexpected accidents that might happen during an event, such as a wedding, fundraiser, or corporate event. It can help cover medical expenses in case someone is injured, damage to property, or if you accidentally injure someone or cause property damage yourself.
Q: Do I need event insurance?
A: Whether or not you need event insurance depends on the type of event you are having and the venue you are using. Some venues require you to have insurance, and some events are simply riskier than others.
Q: What does event insurance cover?
A: Event insurance typically covers injury or damage to property that arises during your event. It may also help cover medical expenses in case of injury or property damage caused by you or your guests.
Q: How do I get event insurance?
A: You can purchase event insurance through a variety of insurance providers. Often, event planners or venues may be able to refer you to an insurer that specializes in event coverage.
Q: What type of coverage do I need for my event?
A: The type of coverage you need depends on the event and the venue. Some events are riskier than others, and some venues may require higher levels of coverage. It's important to discuss your event with an insurance provider to determine the appropriate level of coverage.
Q: Can I get event insurance if I am just renting a venue?
A: Yes, if you are renting a venue for your event, you can still purchase event insurance. In fact, many venues will require you to show proof of insurance before they will allow you to use the space.
Q: What happens if I need to cancel my event?
A: If you need to cancel your event, event insurance may help cover cancellation fees. However, it's important to read the terms and conditions carefully, as some policies may not cover cancellation for certain reasons.
Q: What if a vendor accidentally injures someone at my event?
A: If a vendor causes injury or property damage at your event, your general liability insurance may help cover the costs. It's important to make sure your vendors have appropriate insurance coverage as well.
Q: Do I need to provide a waiver for my event?
A: Providing a waiver for your event is a good precaution to take, but it may not be required in all cases. If you are unsure whether or not a waiver is necessary, it's best to consult with an insurance provider.
Q: Do I need to provide proof of insurance to my venue?
A: Some venues require proof of insurance before they will allow you to use the space. It's important to check with the venue ahead of time to see if they have any specific insurance requirements.
Q: What happens if someone sues me after my event?
A: If someone decides to sue you after your event, you may be liable for any damages or injuries sustained during the event. Having event insurance can help protect you in case of a lawsuit.
Q: How can I learn more about event insurance?
A: If you have any questions about event insurance or would like to purchase coverage for your event, you can call us or reach out to an insurance provider that specializes in event coverage.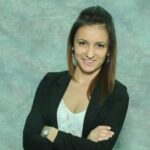 Sanela is a seasoned insurance expert with over 10 years of experience in the industry. Holding the title of Chief Insurance Analyst, he has a deep understanding of policy intricacies and market trends. Sanela's passion lies in educating consumers about smart insurance choices, and he's delighted to share his insights.