In this ultimate guide to boat insurance coverage, we will explore various aspects of boat insurance policies, costs, and resources. From understanding the factors affecting boat insurance cost to choosing the best boat insurance company, this comprehensive article will answer all your questions related to boat insurance, ensuring that you can navigate the waters with confidence as a well-informed boat owner.
Understanding Boat Insurance Policies and Costs
What Factors Affect Boat Insurance Costs?
Several factors affect boat insurance cost, including the type of boat, its age, size, value, and how you use your boat. Marine insurance companies also consider your boating experience, claims history, and location where you operate your boat. Boat insurance coverage can also differ depending on whether it's for powerboats, sailboats, or personal watercraft. Understanding these factors will help you make informed decisions when selecting a boat insurance policy.
Types of Boat Insurance Policies and Coverages
There are various types of boat insurance policies, including liability coverage, hull insurance, and comprehensive coverage. Liability insurance is essential as it covers damages you cause to another boat, property, or person while operating your boat. Hull insurance covers the damage to your boat, while comprehensive policies include coverage for theft, natural disasters, and other damage not covered by hull insurance. Marine insurance providers offer different levels and types of coverage, so it's crucial to compare boat insurance quotes and coverages when selecting the best boat insurance policy for your needs.
Choosing the Best Boat Insurance Company
To choose the best boat insurance company, consider their reputation, customer service, and the types of coverage they offer. Research online reviews, ask for recommendations from fellow boat owners, and consult marine insurance agents and brokers. Compare boat insurance quotes and coverages across different boat insurance companies, and don't hesitate to ask questions to ensure you receive the right boat insurance coverage for your boating needs.
Determining the Right Type of Insurance Coverage for Your Boat
Type of Boat – Powerboat, Sailboat, or Personal Watercraft
The type of boat you own, be it a powerboat, sailboat, or personal watercraft, plays a significant role in determining the appropriate insurance coverage. Powerboats typically have higher insurance costs due to their speed and potential damage, while sailboats and personal watercraft have different insurance requirements. Discuss your boating needs with an insurance agent or broker to find the most suitable insurance coverage for your specific type of boat.
Considering Liability Coverage and Insurance Limits
Liability coverage is a crucial aspect of boat insurance policies, as it covers damages and injuries you may cause while operating your boat. When selecting liability coverage, consider the insurance limits, which determine the maximum amount the insurance company will pay for a claim. Higher insurance limits usually translate to higher premiums, but they can provide better financial protection in case of accidents. Talk to an insurance agent to determine the appropriate liability coverage and insurance limits for your boat.
Replacement Cost vs. Actual Cash Value
Boat insurance policies can offer either replacement cost or actual cash value coverage. Replacement cost policies cover the cost of repairing or replacing your boat with a new one, while actual cash value policies consider depreciation and typically provide lower payouts. Decide which type of coverage is best for your boat, keeping in mind the age, condition, and value of your boat.
Boat Insurance Resources and Guides
A Guide to Boat Insurance for Beginners
As a beginner, it's essential to research various boat insurance guides and resources to understand the fundamentals of boat insurance coverage. Consult with insurance agents, read online articles, and seek advice from seasoned boat owners to learn how to choose the most suitable insurance policy for your needs.
Advanced Boat Insurance Tips for Seasoned Boat Owners
For seasoned boat owners, staying updated on boat insurance coverage options, costs, and industry changes is crucial. Regularly compare boat insurance quotes and coverages to ensure you have the most appropriate and cost-effective policy. Don't hesitate to consult marine insurance agents and brokers for additional insights and advanced boat insurance tips.
How to Choose the Best Boat Insurance Coverage for Your Needs
To choose the best boat insurance coverage for your needs, consider the type of boat, how you use it, the boat's value, and your budget. Discuss your boating needs and preferences with an insurance agent, compare boat insurance quotes from various insurance providers, and evaluate the various types of coverage available. Ultimately, select a boat insurance policy that offers comprehensive protection tailored to your unique boating needs and activities.
Boat Insurance Claims and How They Work
Understanding the Boat Insurance Claims Process
To successfully navigate the boat insurance claims process, educate yourself on your boat insurance policy's terms and conditions. If you experience an accident or damage to the boat, immediately inform your boat insurance company and provide them with accurate and detailed information regarding the incident. The insurance company may investigate and assess the damage before determining the claim's payout. Being thorough and prepared can facilitate a smoother claims process.
Common Reasons for Boat Insurance Claims Denials
Boat insurance claims can be denied for various reasons, including lack of coverage for specific damages, negligence on the part of the boat owner, and discrepancies in the documentation. Familiarize yourself with your boat insurance policy and adhere to its terms and conditions to minimize the chances of claim denials.
How to Dispute an Unfair Boat Insurance Claim Decision
If you believe your boat insurance claim has been unfairly denied or undervalued, contact your insurance company to understand their reasoning and provide additional information to support your claim. If necessary, engage a marine insurance claims adjuster or seek legal advice to help you navigate the dispute process and obtain a fair resolution.
Boat Safety and How it Impacts Your Boat Insurance
The Importance of Boat Safety Education in Insurance Premiums
Boat safety education is essential for safe boating practices and can also impact your boat insurance premiums. Insurance companies often offer discounts or lower premiums to boat owners who have completed boat safety courses or possess boating certifications. By improving your boat safety knowledge and skills, you can safeguard yourself and your boat while enjoying reduced insurance costs.
Wear and Tear vs. Accident Damage
Wear and tear refer to the gradual damage that occurs to your boat over time, while accident damage is the result of sudden or unexpected incidents. Boat insurance policies generally do not cover wear and tear, emphasizing the importance of regular boat maintenance and upkeep to preserve the value and condition of your boat. Accident damage, on the other hand, will typically be covered under your boat insurance policy if it has the appropriate coverage.
Keeping Your Boat Insurance Policy Updated and Maintained
To maintain and update your boat insurance policy, periodically review your coverage, report any changes in your boating needs or activities, and ensure you comply with your policy's terms and conditions. Regularly compare boat insurance quotes and coverages to ensure you have the most suitable and cost-effective policy. Staying informed and proactive about your boat insurance coverage will help you protect your boat and enjoy a seamless boating experience.
Q: How does the type of boat impact the boat insurance cost?
A: The type of boat plays a significant role in determining the boat insurance cost. Factors such as the size, age, value, and purpose of the boat can all impact insurance premiums. For example, larger and more expensive boats such as yachts may have higher insurance costs compared to small sailboats or fishing boats, and an older boat will typically have higher insurance rates than a newer model due to increased risk and lower cash value of the boat.
Q: What are the different types of boat insurance coverage available?
A: There are several types of boat insurance coverage that you can choose from to best protect your investment. These include liability coverage, which covers damages and injuries to others resulting from accidents you cause; collision coverage, which covers damage to your boat in case of an accident; comprehensive coverage, which covers non-collision-related damages like theft or natural disasters; and additional coverage options such as towing assistance, fuel spill coverage, and personal property protection for items aboard your boat. Some marine insurance policies also offer replacement cost coverage, which covers the cost of a new boat if yours is deemed a total loss.
Q: Do I need a boat insurance policy even if I don't use my boat frequently?
A: Yes, it's essential to have a boat insurance policy regardless of how frequently you use your boat. Boat insurance helps protect your investment from damages and liabilities that may arise even when your boat isn't in use. Things like vandalism, theft, or natural disasters can still cause damage to your boat, and without insurance coverage, you could be responsible for these expenses out of pocket.
Q: How does owning a boat compare to having car insurance?
A: While both auto and boat insurance provide protection for your property and liability, there are some differences between the two. Boat insurance policies typically have specialized coverage options tailored for marine use, such as coverage for fuel spills, wreckage removal, and towing on water. Additionally, the risks involved in owning and operating a boat are different from those while driving a car, so the coverage types and limits might differ between auto and boat insurance.
Q: Can I get insurance for my boat while it's being financed?
A: Yes, you can get insurance for your boat while it's being financed. In fact, securing appropriate insurance coverage is often a requirement by lenders before finalizing a loan. Your lender may specify certain insurance coverage types and amounts that you must maintain throughout the duration of the loan to ensure that the value of the boat is protected.
Q: Is boat insurance covered by my homeowners insurance policy?
A: In some cases, homeowners insurance may offer limited protection for your boat. However, this coverage is often insufficient to fully protect your investment and liability exposures. It's typically advised to have a separate boat insurance policy to ensure comprehensive coverage for your boat and associated risks.
Q: What factors should I consider when choosing the best boat insurance provider?
A: When selecting the best boat insurance provider, consider factors such as the insurer's reputation, financial stability, available coverage options, discounts or incentives offered, and customer service responsiveness. It's essential to research and compare multiple providers to determine which one best meets your insurance needs and budget.
Q: Can I have more than one person insured on a boat insurance policy?
A: Yes, boat insurance policies can be tailored to include multiple named insureds, which means more than one person can be covered under the policy. This is particularly useful for boats owned by more than one person, or if you want to share the responsibility of the boat's operation and upkeep among different individuals.
Q: Are there any discounts available for boat insurance policies?
A: Many boat insurance providers offer various discounts and incentives to help lower your premiums. Some common discounts include multi-policy discounts for having auto or home insurance with the same company, safety course completion discounts, and discounts for boats with certain safety features or if you store your boat in a secure location during the off-season. Be sure to ask your insurer about any available discounts while getting insurance quotes.
Q: What should I consider when choosing a boat insurance coverage?
A: When choosing the right coverage for your boat insurance policy, consider factors such as the value of the boat, how you plan to use your boat (e.g., recreational use, commercial fishing, racing), the type of boat you own, and the areas where you will operate it. Also, consider any legal requirements for the kind of boat and the waterways you plan to navigate. Ensure that your chosen coverage limits align with the value of the boat, potential liabilities, and your level of risk tolerance.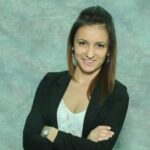 Sanela is a seasoned insurance expert with over 10 years of experience in the industry. Holding the title of Chief Insurance Analyst, he has a deep understanding of policy intricacies and market trends. Sanela's passion lies in educating consumers about smart insurance choices, and he's delighted to share his insights.