Introduction to Environmental Pollution and Liability Insurance
Well, blow me down, it's time we talk turkey about something as dry as dust, but a bloody necessity in today's world: environmental pollution and liability insurance. As the skies grow gray with smoke and oceans brim with plastic, it seems pollution has become our uninvited house guest who's overstayed their welcome. But, hold on a minute! Before you start pointing fingers, remember, we're all in the same boat here. 
Environmental liability is like a mirror that doesn't mince words. It holds us all accountable for the damage we cause, be it through toxic emissions, chemical dumps, or that pesky oil leak from our factories. This type of insurance covers the piper when the tune of environmental risk comes calling. It cushions pollution claims, aids in cleanup costs, deals with pollution legal liability, covers site pollution, and ensures the level of environmental risk management stays optimal.
And who needs pollution liability insurance, you ask? Maybe you think your little bakery on the corner or your mom-and-pop shop's got nothing to do with all this. Well, here's the truth, straight from the horse's mouth. With laws growing tighter than a drum and the environmental protection agency on high alert, anyone from large scale industrial manufacturers to environmental consultants could find themselves up the creek without a paddle. Even businesses with little pollution exposure need to sit up and take notice. It's worth noting that general liability insurance might have a smidge of pollution coverage. Still, with pollution exclusions aplenty, it's often about as useful as a chocolate teapot when the chips really are down. That's why the value of an environmental liability insurance policy can't be overstated. It deals with the truly egregious, the environmental catastrophes that your run-of-the-mill business insurance would balk at. It's not just about footing the bill for deaths caused by pollution and handling claims arising from pollution; it's also about safeguarding businesses from the fallout of being seen as the bad guy in the eyes of a pollution-aware public. By adequately covering environmental damage, pollution insurance can help ensure businesses don't find themselves under fire for being responsible for pollution. Now, I wouldn't go so far as to say that reading the fine print on insurance policies is like mining for gold, but it's pretty darn important. 
Here's the lowdown on the kind of coverage you can expect from a comprehensive environmental liability insurance policy:
– Pollution and environmental liability coverage
– Contractors pollution liability insurance
– Premises pollution liability
– Site pollution liability
– Environmental impairment liability insurance
Each of these has its own claim to fame. For instance, contractors pollution liability insurance covers third-party claims for damages caused by pollution events during operations, whereas site pollution insurance provides coverage for the gradual as well as sudden pollution events.
So, there you have it. While pollution's an unfortunate reality of our world, environmental insurance policies, and particularly environmental pollution liability insurance can help mop up the mess and lighten the load on your pocket. Business folks, take heed! You're gonna want to consult with an insurance agent or broker who has a good understanding of environmental needs to ensure there's no fine print that'll leave you handling the dirty dishes all by yourself.
Understanding Environmental Liability and its Consequences
Ah, friends, environmental liability—now there's a kettle of fish worthy of a chinwag. First off, don't for one second believe it's just a fuss over a spot of flotsam and jetsam. No, friends, it's a whole shebang that can rear up like an angry bull and bite you where it hurts, especially if you're running a fruitful business. This is when understanding the ripples and waves of environmental liability, along with its gnarly consequences, leap to the fore. 
Now, you might think, 'Oh, I've got myself commercial insurance coverage, so I'm as snug as a bug in a rug.' But, here's the rub, folks: your commercial general liability, property insurance and even many other liability and property insurance policies offer little pollution coverage. Yep, almost zilch! They often come with a policy's pollution exclusion that wouldn't help a bean if there's a pollution incident. Hang on, what's that you're thinking? 'What under the blue sky is a pollution condition?' Well, for those folks who are jumping the gun, let me tell you it's anything from a contamination leak to a full-blown pollution catastrophe—talk about a shot in the dark! This is why there's a hefty need for environmental insurance. Whether it be premises pollution liability, site pollution liability insurance, or contractor's pollution liability insurance—whichever suits your cap—it's a type of coverage that should be on your radar. 
Specifically, environmental insurance coverage such as an environmental impairment liability insurance typically includes:
– Insurance coverage for a wide range of pollution conditions
– Coverage for environmental laws
– Third party liability 
– Pollution loss and damage 
So, for businesses that deal with any degree of environmental risk, the benefits of such insurance products are clear as a bell. But wait, let's not forget about those insurance carriers. With healthily padded insurance claims, you can argue that environmental liability coverage becomes the knight in shining armor to them. By and large, an environmental liability insurance cover, based on the policy's pollution exclusions, is a safeguard against a potential higher insurance cost, and its absence might just land you in the soup. So chin up folks, and remember—the right insurance, such as pollution liability insurance, can ensure that you'll be singing like a canary, rather than crying over spilt milk, when facing pollution damage.
Key Types of Pollution and Their Impact on the Environment
Yikes! It's unbelievable how much damage we've inflicted on Mother Earth, isn't it? Let's chinwag about a heavy matter, shall we? Let's talk about pollution and its frightening impacts on our environment. It's no hush-hush secret; there are several key types of pollution: air, water, soil, and noise. Oh, and let's not forget thermal and even light pollution, which often get swept under the carpet! The effects…well, words such as 'catastrophic' and 'alarming' barely begin to cover it. Dwindling wildlife population, poisoning of rivers, destruction of natural habitats and ozone layer depletion, you name it, we've got our hands dirty. 
Okay, let's hit the brakes a little and focus on the solution to these foul and desolate problems. Stepping into the limelight is the impeccably named pollution liability policy. These pollution policies are specifically designed to swoop in and save the day during environmental disasters. They're a knight in shining armor for businesses needing protection against pollution-related damage claims. 
Here's how they can help:
• Contractor's pollution liability insurance: This darling offers companies protection while on someone else's property, covering any pollution-related accidents, say a paint spill or a gas leak.
• Environmental liability insurance: If your business plays an unfortunate part in causing an environmental disaster, this is your go-to.
• General liability coverage: Though not specifically designed for pollution accidents, a damage claim on its general liability may be covered in some instances.
The price tag? Well, pollution liability insurance costs might make your eyes water. But remember, insurance can cover an enormous amount, whether it's repair costs, legal fees, or cleaning expenses. The pollution insurance coverage is quite like a safety net, meaning companies of all sizes, even yours, could really benefit from environmental liability insurance. Well now, ain't that a relief? It's like finding out you don't need to brave the rain without an umbrella after all.
Why Businesses Need Pollution Liability Insurance
Businesses today, more than ever, need to embrace pollution liability insurance. For those not in the know, this ain't just some fly-by-night trend. It's as serious as a heart attack! Environmental liability insurance can help companies safeguard against the often astronomical costs that arise from pollution-related incidents. Pollution liability coverage, buddies, is that security blanket that helps businesses sleep better at night, knowing they have shared the risk. It's really a win-win situation, like finding money in an old pair of jeans.
Businesses often ask, "But why do we need pollution insurance?" Well, imagine this – you're peacefully sailing on a placid lake when suddenly, you hit a hidden rock and, bam! Water starts pouring in! That's kinda like the unexpected pollution damage that can sink a business. These are damages that standard liability policies typically don't cover. So, having pollution insurance policies in place can be a lifesaver here. If you're shaking your head, uncertain and clueless, these policies generally cover things like legal fees, clean-up costs, and emergency response expenses. 
In the soup and salad of all that is protected, pollution insurance includes:
– Restoration costs,
– Business interruption losses,
– The ripple effects of the reputation damage, and,
– Even some penalties imposed by those bigwigs in govt. regulatory bodies.
So, don't twiddle your thumbs. Errors, oversights or mere accidents can happen in the twinkling of an eye, leaving you up the creek without a paddle. Let's face it, nobody wants that kind of curveball thrown at them. So, get savvy about your policy covers, and you'll find yourself covered for a rainy day!
Understanding Insurance Cover: General Liability Policy vs Environmental Liability Insurance
Whoa, Nelly! Insurance can be quite the tangled web to untangle, especially when it comes to comparing a general liability policy with the complexities of environmental liability insurance. So, let's put our thinking caps on, buckle up, and journey straight into the heart of the matter. First off, a general liability policy is your all-rounder, your "jack of all trades, master of none," sort of speak. It covers a broad range of insurance areas, making sure you're not left in the lurch when it comes to common business mishaps. 
But, hold your horses because while it seems peachy keen on the face of it, this policy is not without its blind spots. Now, that's where environmental liability insurance can sashay in to pick up the slack, especially when you're dealing with tricky pollution-related risks.
– Environmental liability insurance can help shore up your defenses in sticky scenarios that involve potential pollution liability coverage. You know, those nightmare situations that give business owners cold sweats – oil spills, hazardous waste leaks, and all that jazz.
– Need pollution insurance? Then definitely give a good hard look at what pollution insurance policies can offer. They can be lifesavers in scenarios often overlooked or ignorantly dismissed by other policies.
– "What exactly does pollution insurance include?" you might ask. Well, it's bucket-packing with provisions for cleanup costs, third-party claims for property damage and bodily injury, and even coverage for legal feuds relating to alleged environmental harm.
In the bare-knuckle fight of general liability policy vs environmental liability insurance, the former's catch-all style might be an initial draw. Yet, while the general liability policy covers many bases, it's the latter that really steps up to the plate when it comes to steering you clear of potential environmental pitfalls. So, don't be left high and dry by gaps in your coverage!
The Role of Environmental and Pollution Insurance Programs in Mitigating Pollution Risks
Ah, listen here as we dive into the intriguing world of insurance; specifically environmental and pollution insurance. This kind of insurance, my friend, isn't just a piece of paper. It plays such a critical role in covering our backsides! Imagine, as a business, you accidentally cause a pollutant spill that harms Mother Nature. You'd be up the creek without a paddle. But, hold your horses! That's where environmental liability insurance can help, easing your worries about dealing with the aftermath and those pesky clean-up costs.
Now, don't go thinking every John, Dick, or Harry needs pollution insurance. It's primarily for businesses that handle toxic materials or could harm the environment because of their operations. This, my friend, is where pollution liability coverage steps in. Forget about "spick and span," if your business lands in a messy environmental mishap, this kind of policy covers the costs. Some of the perks of pollution insurance include:
– Coverage of clean-up costs- Legal liability for accidental pollution
– Remediation expenses
So, keep your wits about you, and consider these pollution insurance policies seriously. Don't get left high and dry in the event of an accident. Because when push comes to shove, these programs play a vital role in reducing pollution risks by promoting responsible actions and providing a safety net for unforeseen environmental disasters.
Decoding the Cost of Pollution Liability Insurance and its Importance
Ah, talking turkey about the cost of Pollution Liability Insurance – that's a tricky lab rat alright! The decode simply isn't as simple as ABC. It's like trying to peg a puddle. But don't pull your hair out! The truth of it, good folks, is that the cost of this necessary evil swings like a pendulum based on a barrel load of factors. Hats off to the brains behind it, as a pollution insurance policy meticulously takes into account the type and size of your business, the pollution risk associated, the history of pollution incidents and yadda yadda yadda, the list goes on. No two policies are cut from the same cloth, you see. Plus, remember the fine print speaks volumes about what a policy covers. So, it's not just about jumping into the pool, it's more about knowing how deep it is.
Now, don't go getting ants in your pants wondering why on God's green earth you would need pollution insurance. The absolute crux of the biscuit is that environmental liability insurance can help your business weather the storm when things go South. And boy oh boy, can they ever go South! From legal costs for any whoopsie-daisies resulting in pollution to potential cleanup expenses, pollution liability coverage has got you covered.
Imagine this:
– An unexpected oil spill from your factory impacting local lands and waters
– A catastrophic leak that unveils your company's liability
– Paying cleaning bills from here to Sunday
Without the umbrella of pollution insurance, you'd be out in the rain, mate. While pollution insurance policies might seem like an arm and a leg, the costs of not having it could hit you in the kisser like a ton of bricks! Life's a grand garden, my friends, but it ain't no garden party when you are in dire straits without that all-important insurance. Just like your papa used to tell ya, better to be safe than sorry. Case in point, the perks of pollution insurance include much-needed peace of mind, financial safety, and let's not forget, the blessed comfort of sleeping like a baby at night.
Conclusion
Environmental liability insurance can help businesses mitigate the financial havoc caused by unpredictable pollution incidents. Pollution liability coverage is an instrumental component of these insurance policies, protecting enterprises from specific claims related to environmental contamination like cleanup costs and injury damages. Companies operating in sectors with high exposure to environmental risks need pollution insurance to safeguard their operations.Pollution insurance policies are tailored to the varying needs and susceptibility levels of different industries, hence it's vital to understand what one's policy covers. These may include pollution that stems from sudden, accidental events, or gradual pollutants like mildew or mould that are typically excluded from general liability policies. Inclusions in pollution insurance also cover a broad array of environmental risks such as onsite and offsite cleanup, bodily injury, and property damage resulting from pollution conditions. In conclusion, understanding that insurance includes comprehensive protection against environmental liabilities emphasizes the importance of a business taking up pollution insurance. It is a strategic approach to managing environmental risks and securing the company's sustainability in a pollution-prone business landscape.
FAQ's:
Q1. What is environmental liability insurance?
A1. Environmental liability insurance is a type of insurance that provides coverage for pollution-related losses and liabilities. It can help protect businesses from the financial costs associated with pollution-related incidents.
Q2. What does pollution liability coverage include?
A2. Pollution liability coverage typically includes coverage for bodily injury, property damage, clean-up costs, and legal defense costs related to pollution incidents.
Q3. Do I need pollution insurance?
A3. Depending on your business, you may need pollution insurance to protect yourself from the financial costs associated with pollution-related incidents.
Q4. What types of pollution insurance policies are available?
A4. There are a variety of pollution insurance policies available, including general liability, property damage, and professional liability policies.
Q5. What does a pollution insurance policy cover?
A5. A pollution insurance policy typically covers bodily injury, property damage, clean-up costs, and legal defense costs related to pollution incidents.
Q6. What does pollution insurance include?
A6. Pollution insurance typically includes coverage for bodily injury, property damage, clean-up costs, and legal defense costs related to pollution incidents.
Q7. How can environmental liability insurance help?
A7. Environmental liability insurance can help protect businesses from the financial costs associated with pollution-related incidents.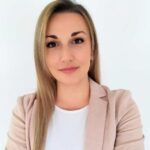 Nina with years of experience under her belt, excels in tailoring coverage solutions for both individuals and businesses. With a keen eye for detail and a deep understanding of the insurance landscape, Nina is passionate about ensuring her clients are well-protected. On this site, she offers her seasoned perspectives and insights to help readers navigate the often intricate world of insurance.