Understanding the Concept of Deductibles in Boat Insurance
Ahoy there, matey! Now, if you're in the business of owning a boat, you've gotta understand the ins and outs of boat insurance, and that includes the sometimes tough-to-grasp concept of deductibles. Now, in the vocabulary of insurance policies, your boat insurance deductible is the portion you'll cough up when you need to make a claim, before your insurer steps in to cover the rest. Sounds simple, right? Well, not so fast. This is not a straightforward affair and it's important to understand the finer details.
Let me break it down for you. The deductible is the amount you'd agree to pay out-of-pocket if your prized boat should ever take a hit, so to speak. It's an important part of your policy, and often one that's in your hands to choose, as insurers generally allow for selection of different deductible amounts. Going for a higher deductible could mean lower premiums (that's the annual cost you pay just to keep your insurance active), but it might also mean a greater financial sting should you ever need to file a claim. On the contrary, a lower deductible means you'd need to pay less when an accident occurs, but your premiums would be riding high like a tide. It's sorta like a teeter-totter, if you will.
Therefore, honing your boat insurance plan requires you to ponder over a few things:
Assess your risk: Much depends on how likely you think a claim might be. If loss or damage is rare, a higher deductible could be your good mate.

2. Navigate your finances: Ensure you won't be left high and dry, even with a higher deductible. Check your bank account and make sure you don't dive in over your head.

3. Calculate your savings: Crunching the numbers could show that taking a lower deductible might save you money overall if you have to frequently repair or recoup losses.

4. Consider your boat and equipment: Do you need coverage for specific things like your navigation equipment or other personal effects aboard? Remember, not all deductibles apply equally to different portions of a policy.

Remember, it's a bigger decision than just any old X marks the spot. Take your time, weigh up your options, and don't hesitate to contact an expert if you're feeling a bit adrift.
The Function of Deductibles in Boat Insurance: How Deductibles Work
You're starting to get the hang of boat insurance, you say? Hold your horses though! There's a crucial cog in the machine that we haven't touched on yet. Any guesses? That's right, you nailed it! It's the 'deductible'. Now that's a word you're gonna want to dedicate some memory to. The insurance deductible is the amount you're obliged to stump up out-of-pocket for a covered loss before your insurance company doles out any dough. Let's say you have a $500 deductible, and your beloved boat sustains $2,000 in damages. You'd fork over the initial $500 and the insurance company would cover the remaining amount, a cheeky $1,500 in this case. Keep in mind though, skimping on your deductible to save money on premiums could leave you drowning financially when you need to make a claim. It's a balancing act, a fine game of cat and mouse.
Here's a handy twist, some insurance companies offer what's called a 'disappearing deductible'. Talk about a magic trick, huh? With this gem, your deductible decreases over time without a covered claim being filed. And lo and behold, if you stay claim-free for long enough, you might just hit the jackpot with a 'one deductible' policy, removing the need for a separate deductible for that pesky theft coverage. With most standard boat insurance policies though, you choose your deductible and it'll remain the same regardless of the limit of the covered claim.
That means, whether it's a minor scratch or a total loss situation, your deductible remains a flat rate. Of course, such decisions don't come without their potential pitfalls. Sure, you can lower your deductible but be prepared to see your premium increase. It's all part and parcel of the insurance game. Always remember, reducing your deductible might save your pocket, but it could also increase your financial risk. A highly important factor to bear in mind if the boat hits something a little harder than water!
Processing a Claim: The Role of Your Deductible in Boat Insurance
Ahoy there! You've got your hands on a shiny boat and now you're wondering about this thing called a 'deductible' in your boat insurance policy. Well, matey, it's simple as pie really, but let's set sail on this journey of understanding together, shall we? Just as you'd associate cheese with a good wine, your deductible is paired with your boat's insurance claim. Think of it this way; if you come across stormy seas and your boat takes a bit of a bash, your deductible is the out-of-pocket expense you'll need to handle before your insurance company jumps in to cover the rest. It's like coughing up for the first round at the tavern before your crew joins in. This amount is usually a set percentage of the overall claim or may be a predetermined figure, depending on your policy limits. A one-time deductible is like paying once at the tollgate, and you're all clear for the trip. Transitionally speaking, there are times when you could find a golden opportunity, a disappearing deductible if you will. With this nugget, your deductible decreases over time without filing a claim.
This means, keep your shipshape and sail smoothly, and watch that deductible amount dwindle like a pirate's secret rum stash! On the flip side, if you're a seafarer who prefers to take the helm and manage risks like a seasoned skipper, you might opt to purchase a policy with a higher deductible, reducing your overall insurance cost. But beware, if Davy Jones' locker comes calling, those initial costs will fall heavier on your purse.- Deductible – It's a sort of 'entry fee' you pay when making a claim.- Disappearing deductible – Ah, the magical shrunken head of the insurance world, getting smaller as you sail claim-free. – Purchase a higher deductible – Like betting against the house, sometimes the bigger gamble can pay off. With the temperature set at a comfortable 1.5, you're all set to navigate the seas of boat insurance with confidence and, dare we say, a bit of swagger!
The Impact of Deductibles on the Cost of Boat Insurance
Well, let's dive right in, shall we? Now, when it comes to the nitty-gritty of boat insurance, it's paramount to understand that the size of your deductible can have a whale of an impact on your overall cost. Just as a ship mast stands tall over the deck, your one deductible looms large over your premium. In other words, the higher your deductible, the lower the amount you're going to have to shell out for your premium. Essentially, you're betting against yourself and saying, "I'll cover more out-of-pocket costs, just in case my boat gets damaged or stolen." You're agreeing to take more of the risk, and in turn, your insurance company dangles the carrot of lower premiums. Well, blow me down if that doesn't sound like a tempting offer! But, hold your horses, it isn't all smooth sailing. Surprisingly, the flip side of a high deductible may just have you feeling all at sea. On one hand, it's a dandy solution to reduce your premium, but on the other, in the wake of an accident, it can end up burning a hole in your pocket. If your boat takes a hit and requires a small fortune to repair, having chosen a high deductible means you'll be footing a hefty chunk of the change. What's billed as a saving grace could instead lead to you coughing up more money in the long run. So it really boils down to a balance, like trying to find your sea legs on a rough day Opt for a higher deductible, and you'll see your premium take a nosedive.- Yet, in the event of an accident, brace yourself to cover more of the repair costs. Now isn't that something to chew on?
Conclusion
In conclusion, the analysis of healthcare costs is a significant aspect that cannot be overlooked in any financial planning. Key among these are the one deductible and out-of-pocket costs. The 'one deductible' refers to the specific amount that an individual has to pay upfront before their health insurance begins to cover the costs. This amount can vary based on the type of insurance plan. Thus, understanding your insurance deductible is crucial to gauge your financial responsibility. Moreover, it's crucial to comprehend out-of-pocket costs. This term encapsulates the expenditures that are directly carried by the individual, instead of the insurance company. These often comprise co-pays and coinsurance, which are paid whenever an individual avails themselves of a healthcare service. They serve as a shared liability and encourage individuals to make careful decisions regarding their healthcare. The formulation of a comprehensive financial plan must factor in these two elements to actualize the true cost of healthcare and protect personal finance. Therefore, efficient management of one deductible and out-of-pocket costs can significantly reduce the financial burden and ensure optimum utilization of healthcare services. Understanding and planning for these costs can help avoid unexpected fiscal strain and provides financial security and peace of mind.
FAQ's:
Q1. What is a deductible in boat insurance?
A1. A deductible is an amount of money that you must pay out-of-pocket before your boat insurance policy will cover any costs. Generally, the higher the deductible, the lower your premium will be.
Q2. How much is the deductible for boat insurance?
A2. The amount of the deductible for boat insurance can vary depending on the policy and the insurer. Generally, deductibles range from $250 to $2,500.
Q3. Are there different types of deductibles for boat insurance?
A3. Yes, there are two types of deductibles for boat insurance: one deductible for all losses and separate deductibles for specific losses.
Q4. What is the difference between one deductible and separate deductibles for boat insurance?
A4. With one deductible, you will pay the same amount out-of-pocket for all losses. With separate deductibles, you will pay different amounts out-of-pocket for different types of losses.
Q5. What are out-of-pocket costs in boat insurance?
A5. Out-of-pocket costs are the expenses that you must pay before your boat insurance policy will cover any costs. These costs include the deductible, as well as any other costs that are not covered by the policy.
Q6. How do deductibles and out-of-pocket costs affect my boat insurance premium?
A6. Generally, the higher the deductible and out-of-pocket costs, the lower your premium will be.
Q7. What is the best deductible for boat insurance?
A7. The best deductible for boat insurance will depend on your individual needs and budget. It is important to consider the cost of the premium, the amount of the deductible, and the amount of out-of-pocket costs when choosing a deductible.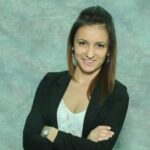 Sanela is a seasoned insurance expert with over 10 years of experience in the industry. Holding the title of Chief Insurance Analyst, he has a deep understanding of policy intricacies and market trends. Sanela's passion lies in educating consumers about smart insurance choices, and he's delighted to share his insights.