The Ripple Effect: Understanding the Phenomenon
In life, we often throw about the phrase "ripple effect" without fully grasping the bread-and-butter of the term. What does it really mean? Take, for instance, Bob, a hardworking employee at XYZ Corporation. Bob loses his job and this little mishap sends significant ripples across the board. His personal growth and future within the company are cut abruptly. This career setback not only rattles Bob but also his team who looked up to him as a leader. His unemployment is the catalyst that leaves a gaping hole which the team struggles mightily to fill. The cost for the company to hire and train someone new is no peanuts, let alone the loss to productivity at the manager's end. At first glance, this may seem like just one person's problem, but take a gander – the effects ripple outwards like a stone tossed into a peaceful pond, with the ripples touching every aspect of the organization.
Now, let's get down to brass tacks. Consider the impact on employee engagement. Bob's layoff leaves his would-be-successor with the feeling that their position may be hanging by a thread. The looming risk of unemployment may, in turn, lead to a constricting work environment and lower productivity. Team members, who until now had the expectation to thrive in their roles, are forced to tread water. These consequences sow significant doubt about future growth within the company. Even the bottom line feels the pinch as lower productivity can cut into profits. It's not just within the company either. The ripple effect spreads beyond, impacting the overall economic balance. When an employee is cast adrift in the world of unemployment, their personal financial situation takes a hit. Making ends meet becomes harder, the struggle to pay off debt starts to seem like an impossible task. With funds for training drying up, the possibility of future career expansion begins to take on the aspect of a distant shore. So, when you next hear about layoffs, remember: like a row of dominoes, one fall can lead to a cascade. That's the ripple effect for you!
The Financial Consequences of Losing a Key Employee
Well, slap me sideways! Losing a key employee can feel like getting punched right in the solar plexus. It's not just a hiccup, but a critical blip in the organization's rhythm. Whatever the reason for their departure—searching for greener pastures, early retirement or simply wanting to shake things up—there's no question it can lay a hefty financial burden on the business. Numbers don't lie, and studies suggest companies cough up somewhere in the ballpark of six months' salary for a mid-level slip away. Spending on recruitment is only the tip of the iceberg. Ooh wee, mind the dreaded knowledge drain. When a seasoned worker decides to hand in their papers, the priceless skills and potential held within them walk right out with them. Hold on a sec—does this mean the company would suffer a productivity slump? You bet! The innovative spark might dim, and ongoing projects could see the red. The benefit of their years of insight—critical for the organization's successful development—likely stays a faint memory, a distant echo. Moreover, with the employee's exit, the positive vibe they contribute to the office economy might wane, which ain't necessarily good news for the workforce morale. So, preventing this scenario from happening should be a priority. Offering learning opportunities or development programs to boost job satisfaction and give the company a competitive edge can be a productive way for companies to ensure their best talent remains. Accept it or not, the costs of retaining employees are less expensive than the potential losses from their untimely departure. The role of the company, much like a successful writer, is to pen a purposeful narrative that makes their top talent want to stay and read on.
The Personal and Professional Costs of Losing a Top Manager
Blimey! Losing a top manager in an organization, it's a real stickler of a situation. I'll be straight with you, the personal and professional costs can notably skyrocket, causing more than a ripple of discomfort through the rank and file. Think about it. The chap or lady at the helm helps everyone else steer the ship towards the purpose and vision of the company. When they're gone, it's akin to driving a car without a roadmap – the sense of direction is likely to go up in smoke real quick. Isn't that a pickle? It'll take minimum six months to find a worthy successor and to get them familiar with the quirks and rhythms of the firm. Six months of wading around in uncertainty, that's one heck of a time, don't you think?
And that's not the end of it. No sirree! Losing the cream of the crop could put the organization's record at stake. Ouch! That hits right where it hurts. Sentences may be left unfinished, projects may go slithering south and morale could drop faster than a hot potato. Some of the team players might give up the ghost with their head honcho gone, and we all know that replacing valuable employees can be as tricky as nailing jelly to a tree. And the answer to all these problems? Well, it's as plain as day. The powers that be need to groom future leaders, nurture their talent and prepare them for the top job. It's about playing the long game, mate. So even if the kingpin does a runner, the show must go on. That's the way the cookie crumbles, right?
The Insurance Solution for Safe Business Practices: Key Man and Key Person Insurance
Well! You put a lot of sweat into nurturing your business, right mate? Never put all your eggs in one basket so to speak, because you might end up like a cat on a hot tin roof when your linchpin, your star player, walks out the door, or heaven forbid, is no longer around! Now, this brings us to the perfect solution to this precarious predicament – Key Man and Key Person Insurance. It ain't just another feather in your cap, it's a veritable lifejacket for your organization that could take a hit big time if the key cog in your wheel were to vanish. It's not just about insuring a person, but more about safeguarding your hard-earned assets from tumbling down like a house of cards. It's a kind of shield, if you like, providing a generous safety net for likely unexpected calamities.
Boy oh boy! What a mess it would be to lose your prized personnel with no safety net in place, it could set you back by six months easily! But that's precisely where Key Man or Key Person Insurance swoops in like a saviour. It ain't rocket science, it's the answer to a conundrum faced by many businesses. Bear in mind, the policy isn't for the purpose of filling the shoes of the insured but to keep the ship steady whilst you find a suitable replacement or restructure. It also maintains a clean record of companies from filing for bankruptcy prematurely. So, don't beat around the bush, bite the bullet and get some Key Man or Key Person Insurance. Your future self will thank you, believe you me! Trust me, mate, it's better to be safe than to be sorry!
Conclusion
In conclusion, the organization's purpose over the last six months was primarily focused on improving its record management system. It was a process probably more daunting than anything they've worked on, but the singular goal was to enhance efficiency. The transition was not without its challenges; shifts in protocols, streamlining of tasks, adjustments, and the whole team working diligently to ensure everything fell into place. Today, looking back, it is likely that they could not have found a more plausible answer to the inefficiencies plaguing their operations. Six months was all it took to transform and elevate their system to meet international standards. This move not only refined their overall operations but also fostered an environment of transparency. Additionally, it strengthened the entire framework upon which the organization was built, directly reflecting its core purpose. Together, they recorded significant growth and development within the organization, marking a noteworthy achievement that carries the promise of an even brighter future.
FAQ's:
Q1. What is the likely financial impact of losing a key person in an organization?
A1. Losing a key person in an organization can have a significant financial impact. It can take up to six months for the organization to recover and the purpose of keeping a record of the key person is to help the organization prepare for such an event.
Q2. How long does it take for an organization to recover from the loss of a key person?
A2. It can take up to six months for an organization to recover from the loss of a key person. Keeping a record of the key person can help the organization prepare for such an event.
Q3. What is the purpose of keeping a record of a key person in an organization?
A3. The purpose of keeping a record of a key person in an organization is to help the organization prepare for the potential financial impact of losing a key person. It can take up to six months for the organization to recover from such an event.
Q4. How can an organization prepare for the financial impact of losing a key person?
A4. An organization can prepare for the financial impact of losing a key person by keeping a record of the key person. This can help the organization anticipate the potential financial impact and plan accordingly. It can take up to six months for the organization to recover from such an event.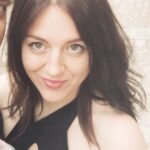 Aleksandra, a leading Insurance Risk Analyst with a wealth of experience, specializes in evaluating and managing potential insurance risks. Her expertise lies in crafting strategies that optimize coverage while minimizing vulnerabilities. Through this platform, Aleksandra provides readers with invaluable insights, helping them make well-informed insurance choices in a dynamic market landscape.