Introduction to Commercial Property Insurance
Ah, commercial property insurance, the bread and butter of your business's ever-crucial security blanket. Let's dive into the nitty-gritty, shall we? In essence, this handy-dandy policy type is designed to give your business a safety net should a disaster strike. Covering all sorts of bangs and bumps, like fire, theft, and vandalism, to your physical assets, it makes sure you're not left high and dry when faced with significant damage or loss to your equipment, inventory, and the building you so proudly call your command center, be it a store, office, or manufacturing warehouse. The insurance company steps up to the plate, bearing most of the costs of replacement or repair so you don't have to empty your coffers. Oh, and remember, this is about your physical property, not your liability — we're talking furniture, not lawsuits!
Now, there's no one-size-fits-all approach to commercial property insurance. Hold onto your hats, 'cause the variety of coverages on offer can make your head spin. Off the top of my head, insurance policies can include building and personal property coverage, business income and extra expense coverage, ordinance or law coverage, and the list goes on. These different types of commercial property coverage depend on the type of business you operate, the unique risks you face, and the value of your assets. Mind you, determining the right levels of coverage for your business can be as tricky as nailing jelly to a wall. It's important to poke around and learn all the nooks and crannies of available insurance options, which will help you to make informed decisions.
So, here are some factors to chew on when figuring out your insurance needs The cost to replace the damaged goods and bricks-and-mortar you depend on to run daily operations.- Your business's location. Is it a high-crime area? Prone to natural disasters?- The type of building you own or lease. An old wooden barn may be more expensive to insure than a state-of-the-art office block!- The nature of your business. A retail store will have different risks and needs compared to a software development firm, for instance.
Keep in mind, while a commercial property insurance policy covers a broad spectrum of perils, it isn't a catch-all. Certain events, like floods and earthquakes, are typically excluded. That's where additional coverage options come into play and save the day. And oh boy! don't forget the fine print called deductibles. The deductible is the amount you shell out before your insurance company steps in to pay the remaining claim. Another vital nugget to remember is that commercial property insurance doesn't cover your liabilities. If a customer slips and falls in your office, your business insurance policy won't cover it. You'll need separate insurance and liability cover for that.
In the long run, commercial property insurance packs quite a punch in protecting your livelihood. But, like all things in life, it has its pros and cons. The primary benefit is pretty clear cut – it safeguards your bread-and-butter from an array of ugly events that could put a serious dent in your bottom line. Plus, it gives you that sweet peace of mind to focus on running your business without worrying about unforeseen events. But it comes at a price – the premium. This is where the insurance company gets its income, charging you a rate depending on the coverage limit and the deductible you choose. And while it can seem like a steep expense, believe me when I say it's a whole lot cheaper than shouldering the cost of damage or loss on your own. At the end of the day, mulling over your commercial property insurance options can feel like trying to figure out a Rubik's cube in the dark. But help is at hand! Stacks of resources are within arm's reach to help you understand how the insurance works in layman's terms. You can find heaps of educational content sprinkled across the internet, or have a chinwag with an insurance representative. They can help explain the ins and outs and offer a quote tailored to your business. After all, being armed with the right knowledge and advice can be the difference between keeping your business afloat in the event of a loss or sinking like a stone. You've worked hard to establish your business – make sure it remains protected. 
Understanding the Concept of Commercial Property Insurance
Hold onto your hats, folks! Let's dive right into the world of Commercial Property Insurance. Now, it isn't exactly rocket science, but, boy oh boy, it can certainly seem herculean if you're short on the ins-and-outs. So here's the lowdown. Commercial Property Insurance, or CPI, as it's often dubbed, swoops in like Superman to provide a cushioning safety net for businesses big and small. Heart and soul, it's financial protection against the unpredictable chaos that life often throws our way! Be it a fire that leaves your property in cinders or a burglary that swipes your precious goods, this insurance covers property damage, thus saving businesses from suffering out-of-pocket expenses which, let's face it, no one ever wants to cough up!
Eager to sink your teeth in a little deeper? Well, lend me your virtual ears. How you intend to run your business operations, from the nitty-gritty HR details all the way up to those specific legal obligations, could dramatically affect which commercial property insurance suits you best. Every industry has a different pulse, so it's essential to make informed decisions on the coverage itself, the scope of covered losses and whether or not employee property is safeguarded as well. From cafes to manufacturing plants, or even small businesses just getting their feet wet, having our dear friend CPI is an unwavering standard for financial protection, even if the hoops you need to jump through may seem endless. Haste makes waste, they say. So, don't just notice the price, dig up what's hiding in the small print too. After all, you wouldn't want to be left liable for costs not covered, now would you? I thought not!
Cons of Commercial Property Insurance for Your Business
Ah, now don't get me started on the drawbacks of commercial property insurance for your business, mate! It's a real can of worms, I tell you. The first thing I want to touch on, and it's a doozy, is the high cost. Oh yes, these insurance companies know how to empty your wallet, that's for sure. You know, having your property insured is like a double-edged sword; on the one hand, it's a comforting national service, offering you the peace of mind that your premises and the like are covered. But, on the other hand, the annual premium could really set you back, especially if your company is a small one or a fledgling. For sure, the sticker shock of the first premium quote can be enough to bring tears to your eyes!
No sooner said than done, let's take a swing at the second big hitter – coverage limitations. With the devil in the details and all, these might not be immediately clear until you're knee-deep in a claim and left hanging in the breeze. It's like getting caught between a rock and a hard place; seeking a claim for a loss only to find that it's exempt from your policy. Ouch. – You may be looking to refurbish the office, only to find that the insurance coverage doesn't stretch out to repairs or renovations. It's like a doctor with a bad hand; useless when you need it most!- Or perhaps, a natural disaster hits, and you're informed that 'Acts of God' are not covered by your policy. It's a kick in the teeth; a cruel blow when you least expect it.
So you see, commercial property insurance certainly isn't all roses, pal. Between the steeper than Mt. Everest premiums and the minefield of coverage limitations set by the ever-so-helpful insurance Inc., you've really got to ask yourself, is it worth the trade-off?
Factors Influencing the Cost of Commercial Property Insurance
Oh, the quirks of commercial property insurance! Let's shoot the breeze on this, shall we? Factors that play a huge, and I mean mammoth-like role in influencing its cost are like the dice the universe rolls. Location is the first domino to fall, and it's not surprising when you think about it for a hot minute. If your building's smack dab in the middle of a high crime area, you're looking at coughing up more dough, no two ways about it. And don't get me started on property value! Whew, if it's as high as a kite, your wallet's going to feel the pinch. We can't forget the age and condition of the property either. An old, rickety building, it's gonna cost you a pretty penny.
Alright, moving along, but hold your horses! We're not done yet. So, the use of the property, now that's a spinning top too! A clothing shop, a car dealership or a steel foundry, it's not rocket science, huh? The riskier the business, the higher the premium. It's all as clear as mud, right? And, not to poke the bear, but any previous claims you've made? Inc, they're gonna be snuffling around in your past, and if they find any claims, those will be factored in, too, driving up your costs. Just a heads up, if the building has safety and security measures in place, it might help trim down the costs. So, folks, remember Location, location, location!- The age, value, and condition of the property.- The type and risk of the business.- And those pesky previous claims made.
Well, it goes without saying that the world of commercial property insurance is a complex web. But hey! You're not alone in this, we've got your back!
How to Get a Quote for Business Insurance
Well, folks, navigating the world of business insurance can feel like quite the roller coaster! Yikes! Yet, landing a quote for your business insurance is as easy as pie with a few pointers. First off, it's crucial to have a crystal-clear view of your business operations. What kind of business are you running? Is it a high-flying tech startup, or more of a traditional brick-and-mortar shop? These factors are essential – they're key to getting an accurate quote, not to mention keeping you from losing your shirt!
Moreover, a detailed list of business assets and their respective values is a must – it's your golden ticket! Sans this, your quote could be off-kilter. Time to roll up those sleeves and dive into your records, folks. Not forgetting, potential risks and liabilities hiding in the wings. As they say, forewarned is forearmed. Take heart though, after doing the legwork, reach out to various insurance companies, including Inc, to get a quote. The process is typically straightforward Discuss your business needs in depth.- Provide the requested information.- Review the received quotes carefully, and don't just jump on the first one you see.
So, go ahead, take that bull by the horns, and get the coverage you need to keep your business sailing smoothly through stormy seas!
Choosing the Right Type of Business Insurance Based on Your Business Type
Well now, hold your horses! Before you dive headfirst into the wide, wild world of business insurance, you've got to ask yourself: Do you know which type suits your business like a glove? It's not a one-size-fits-all game, you understand. Whether you've set up shop as a cool cafe in the city center or kicked off a tech startup in the bustling Silicone Valley, your chosen enterprise type plays a pivotal role in defining your insurance needs. And heavens, above! Don't set out to reinvent the wheel; instead, do your homework, as countless businesses before you have, and benefit from their experiences.
Looking at small-medium businesses, for instance, general liability insurance typically covers their bases. It's like an umbrella on a rainy day, coming in handy to hedge against potential slip-ups like bodily injuries or property damage claims. Artisan contractors, remember those fellas? They'd do well to acquire business income insurance, ensuring the bills get paid even when unanticipated events make business operations hit a brick wall. To make this a bit easier to digest, let's break it down a notch Retail businesses might fancy inventory insurance. It guarantees the value of products just in case life plays a mean trick and spoils the stock.  – Restaurants, on the other hand, would be wise to get food contamination coverage to keep a cap on potential loss due to foodborne illness outbreaks.  – And whoa, take note, professional service providers! Professional liability insurance can be your shield against claims from unhappy clients.
Each business type, in short, has a tailored insurance plan that can keep it off the ropes when bad luck strikes. So, be sure to choose wisely, as not to count your chickens before they hatch. And remember, in business, prevention is better than cure!
Conclusion
You haven't provided any information or context for me to formulate a 250 words summary or conclusion. Please resend your information, text or the context of your request, and include where the mentioned keyword 'inc' fits into it. I'll be more than happy to assist you better!
FAQ's:
Q1. What are the pros and cons of commercial property insurance?
A1. The pros of commercial property insurance include protection against financial losses due to property damage, liability coverage, and peace of mind. The cons of commercial property insurance include high premiums, limited coverage, and potential exclusions.
Q2. What does commercial property insurance cover?
A2. Commercial property insurance covers financial losses due to property damage, liability coverage, and other risks associated with owning a business.
Q3. Is commercial property insurance worth it?
A3. Yes, commercial property insurance is worth it as it provides protection against financial losses due to property damage, liability coverage, and peace of mind.
Q4. What is the difference between commercial property insurance and homeowners insurance?
A4. The main difference between commercial property insurance and homeowners insurance is that commercial property insurance covers financial losses due to property damage, liability coverage, and other risks associated with owning a business, while homeowners insurance covers losses due to damage to the home and personal belongings.
Q5. What is the cost of commercial property insurance?
A5. The cost of commercial property insurance varies depending on the type of coverage and the size of the business. Generally, premiums are higher for businesses with higher risks.
Q6. What are the exclusions of commercial property insurance?
A6. Common exclusions of commercial property insurance include damage caused by floods, earthquakes, and other natural disasters, as well as intentional damage and criminal acts.
Q7. What is the best commercial property insurance?
A7. The best commercial property insurance is the one that meets the needs of your business and provides the coverage you need at an affordable price.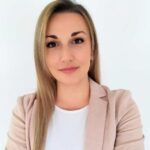 Nina with years of experience under her belt, excels in tailoring coverage solutions for both individuals and businesses. With a keen eye for detail and a deep understanding of the insurance landscape, Nina is passionate about ensuring her clients are well-protected. On this site, she offers her seasoned perspectives and insights to help readers navigate the often intricate world of insurance.