Introduction to General Liability Insurance
Well, howdy there, partner! Have you ever wondered, "What's the big deal about General Liability Insurance?" Well, saddle up and let's dive into the nitty-gritty of this insurance lingo. You see, for small businesses, a general liability insurance policy is as crucial as a sturdy pair of boots in a thunderstorm. This coverage is a safety net that can catch you when accidents, lawsuits, or mishaps try to trip up your business operations. It's like holding an umbrella during a sudden downpour; the umbrella being your commercial umbrella insurance, it provides additional protection when stormy legal costs rain down. Assistance with legal defense costs, covering nasty settlements or judgments, and even handling medical bills when a customer's clumsiness leads to a bad fall and a bodily injury claim – that's the kind of lifeline your general liability insurance can offer. Now spit in your hands and hold on tight, 'cause here is where the wild ride begins – what does general liability insurance cover, you ask? Well, this invaluable protection comes with a wide brimmed hat of coverage. Imagine your employee damages a client's property, causing property damage and a subsequent liability claim, or you stumble into unexpected legal battles due to reputational harm or advertising injury. This is where general liability can help pay, folks, covering costs of a lawsuit, even if it's as high as a 1 million or 2 million-dollar settlement! But hold your horses; a lawsuit isn't the only threat lurking around the corner. Accidents can happen quicker than a tumbleweed rolls in a desert wind resulting in injuries and property damage. Don't fret though – general liability policies offer coverage for these unpleasant surprises. That said, much like your pa's old hat doesn't cover your ma's Sunday bonnet, professional liability insurance and commercial auto insurance bring their own kind of peace, protecting different areas of your business realm. They cover claims that general liability insurance won't, adding extra layers to your safety blanket. Phew! Well, all this sure-fire protection might leave you thinking, "This is going to cost me an arm and a leg!" but fear not. The cost of general liability insurance varies based on your business type, size, and where your business is located, much like a woven tapestry of risk and responsibility. With insurance companies like Insureon, you can get quotes for general liability insurance that won't have you selling the family silver. Most small business customers pay less than 30 dollars a month – a small price to pay for peace of mind, wouldn't you agree? So, don't put your business at financial risk, partner, prepare for the unknown and protect your business with essential coverage. That's all, folks!
Understanding the Cost of Accidents for Small Businesses
Well, you see, there's a fine kettle of fish no small business owner wants to stir up. I'm talking about accidents here. First and Foremost, as a business owner, it's inevitable that there will be some bumps in the road. You've got folks tripping over cables, all afternoon pastries surprises gone wrong, and those eager interns spilling coffee on their desk. Before you can say "Jack Robinson", there you are, stuck in expensive lawsuits or medical expenses! Grasping the cost implications can make a small business owner feel like a cat on a hot tin roof. But here's where general liability insurance comes in hand. Let's break it down:* The general liability insurance cost provides coverage for claims that your business could face. * The type of business, for instance, commercial property, affects the amount of coverage and hence the cost. * In most cases, business liability insurance ranges between $300 to 2 million to cover court costs and claims that exceed the policy period. Now, consider this as well. The business may need additional coverage. Say, for example, car insurance – You never know when you might need to hit the road! On a more serious note, activities such as employment practices liability could also end up costing the business more if left uncovered. Plus, if the property is damaged or there's any interaction with another business, liability insurance can help cover the costs.)Whoa, hold your horses! While the thought of all this might have you feeling like you've bitten off more than you can chew, there's no need to fret. Remember, insurance helps mitigate the expenses a business could face when the chips are down, so it's worth every penny. Small business insurance serves like an umbrella in a rainy day; it provides coverage to defend your business. And for times when you might need to show proof, say when your clients or business partners want to make sure your business is adequately covered, you can whip out a certificate of insurance. Guess what? It's also known as commercial general liability and basically, it covers your business against general liability claims. Many small businesses choose insurance companies like Insureon's for their general liability needs, recognising that the insurance can help cover medical bills and court costs associated with accidents and unexpected events. Don't skimp on liability coverage — the right amount of insurance can be the difference between keeping your dream afloat or watching it sink.
The Scope of General Liability Insurance Coverage
When it comes to running a business, it's no surprise that it's raining down responsibilities and one of them is ensuring you're all decked out with insurance. Now that's where commercial general liability insurance comes into play. Hold your horses; it's not as intimidating as it sounds! In essence, it provides coverage for all those nasty unexpected instances that could burn a hole in your pocket. Legal and medical costs? Check! Property damage? Check! Heres the kicker – even reputational harm is covered, so you can keep your good name intact. Astounding, isn't it? By golly, every cloud has a silver lining, and when it comes to a business's essentials, general liability coverage is one of them.
However, it'd be a hoot to think that all businesses need the same type of coverage. Beware! There's no one-fits-all when it comes to insurance protection. Hence, gild the lily of your coverage based on your business needs. In simpler terms, go the whole hog and tailor it appropriately; scanning your day-to-day operations and the risks involved will point you right in the direction.
If you're hosting clients regularly, you might want coverage for accidents happening on your premises.

Businesses with physical products need coverage for product liability – don't want to end up as a hot potato, do you?

Lastly, if your business has several employees, coverage for lawsuits related to work injuries is a good bet.
Lo and behold, once you've roped in this robust shield, sleepless nights over potential risks will be a thing of history. Remember, biting the bullet now with a comprehensive general liability insurance can help save you setbacks in the long run.  Claims could range widely; without proper cover, your business could end up paying hefty fines. So, let's keep it simple, shall we? If you run a business, it needs general liability insurance as surely as eggs need bacon. Keep those worries at bay and watch your business flourish!
Types of Liability Insurance and the Role of Insurance Companies
Get ready for a quick run-down, folks! Liability insurance, oh boy, it's a bit of a circus – trapeze artists, clowns, and jugglers alike. You've got your General Liability Insurance, Professional Liability Insurance, and Public Liability Insurance. These big shots are the main character and the supporting acts in the whole liability arena, adding a dash of colour to what might otherwise seem like a dry topic.
Now get this, insurance companies, those tightrope walkers, play a pivotal role in this grand show. "What's their act?" you might ask. Well, simply put, these guys are like safety nets, always ready to catch you when you fall – oh, and trust me, there will be falls, especially in the business world. For instance, general liability insurance can cover your tuchus when your clients' property is damaged or if someone takes a nose-dive at your premises. It's not all doomsday talk though, these policies also serve to keep the peace and ensure the show must go on, giving businesses and individuals alike piece of mind. So, insurance companies aren't the villains of the show after all, they're more like the unsung heroes! Go figure.
Insureon and its Importance in General Liability Insurance
Well, hold your horses! Let's talk about Insureon, the big cheese of the insurance world. This is no ordinary company, it's one that's really shaking things up in the realm of general liability insurance. But what's the big deal, you ask? To put it simply, Insureon brings to the table a unique blend of digital elegance and insurance know-how that's not just useful but downright essential in today's fast-paced, lawsuit-happy world. Now, let's spill the beans on how they're turning heads. With Insureon, general liability insurance can cover a broad range of issues without a hitch, ticking all the boxes when it comes to safeguarding your business. Look here, it's not just about crossing the T's and dotting the I's on paperwork. No sir, by offering coverage for personal injury, property damage, and what have you, Insureon helps put customers at ease, knowing their assets are snug as a bug in a rug. They also prioritize clients' needs, adding a nice personal touch to their approach. It's pretty clear as crystal – with Insureon in your corner, you're armed to the teeth against unexpected situations. So, don't be a sitting duck, hop on board the Insureon train, and secure your business future!
Determining the Average Cost and Policy Limits of General Liability Insurance
Well, folks, when it comes to the nitty-gritty of determining the average cost of general liability insurance, there's no one-size-fits-all answer. By golly, it's a veritable patchwork quilt, with the cost varying based on factors such as your industry, the size of your business, and the location. Like wrestling a greased pig, it can be slippery and hard to pin down. But, on average, small businesses might pay anywhere from $27 to $59 per month, though this can skyrocket for businesses in riskier industries. Important to note, though, it's about as reliable as a chocolate teapot in the summer to make direct price comparisons across different businesses. Moving on, when we flip the coin to examine policy limits, it's a bit like trying to herd cats. The coverage limits of your general liability insurance can cover a broad range. We're talking about the maximum amount your insurer will cough up to cover a claim or lawsuit. Typically, these limits are delineated in your policy per occurrence or as an aggregate amount. Here's a whistle-stop tour of typical limits:* $1 million per occurrence * $2 million aggregate Buckle up, because these aren't set in stone! Oh no, each policy can be as unique as fingerprints, tailored to your business's needs and your clients' demands. Some businesses might need a whopping $5 million in coverage. So, like a square peg in a round hole, don't try to force your business into a standard mold. Every business is its own beast, requiring a tailored approach to insurance coverage.
Conclusion
In conclusion, businesses of all types and sizes must acknowledge the significance of having adequate coverage to protect against potential legal and financial risks. Specifically, General Liability Insurance is of crucial importance in this context. This form of insurance can cover multiple types of claims, including bodily injuries, property damage, and reputational harm that can occur due to business operations. By securing this type of insurance, companies create a safeguard against the unforeseen circumstances that could otherwise result in substantial financial losses. It serves as a buffer to effectively handle lawsuits or liability claims. For example, if a client suffers damage or personal injury while using a company's products or services, the insurance policy can cover this. Furthermore, it's worth noting that having such an insurance policy can also enhance a company's reputation among its clients. Having a robust general liability insurance coverage can provide clients with extra peace of mind knowing that they are dealing with a business that is adequately protected against various operational risks. Therefore, it's not just a protective measure for the companies, but it also plays a role in building trust and confidence among clients. In essence, the crux of every successful business lies in considering the risks and ensuring the necessary safeguards are in place, and general liability insurance plays a major part in this aspect.
FAQ's:
Q1. What is general liability insurance?
A1. General liability insurance is a type of insurance that can cover a business for legal responsibility for bodily injury, property damage, personal injury, and advertising injury caused by the business or its employees.
Q2. What does general liability insurance cover?
A2. General liability insurance can cover a business for legal responsibility for bodily injury, property damage, personal injury, and advertising injury caused by the business or its employees.
Q3. How much does general liability insurance cost?
A3. The cost of general liability insurance depends on the type and amount of coverage needed, the size of the business, and the industry.
Q4. What is the importance of general liability insurance?
A4. General liability insurance is essential for businesses to protect against the financial costs of accidents and injuries that may occur on their premises or as a result of their services. It can also protect clients' from financial losses due to negligence or mistakes.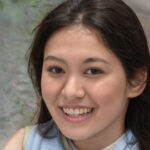 Khubon has been guiding clients through the complexities of various insurance policies. With his vast knowledge and hands-on experience, Khubon is dedicated to helping individuals and businesses make informed insurance decisions. Through this site, she shares valuable insights and expertise to demystify the world of insurance for readers.