Introduction to Surety Bonds
Well, doggone it, put on your thinking cap and grab a seat! We're about to take you on a wild ride into the world of surety bonds. Now, you may be asking, "What's a surety bond?" Let me tell ya, it's like a safety net, a promise, a handshake agreement in the business world. Getting right to brass tacks, a surety bond, often just called a 'surety', is a specific type of bond that commercial bond companies issue to you know, ensure that the tasks specified in a contract bond are carried out. Simply put, it guarantees that the principal (the person taking on the task) will fulfill their obligations to the obligee (the person that has set the task). It's like a three-legged race where everyone involved needs to work together for a successful outcome.
Whoa, Nelly! Now here's where it can get a bit tricky. Surety bonds can set you back a penny. The cost of a surety bond, often called the bond premium, can vary depending on the type of surety bond or the bond coverage required. But hey, don't let that set your heart aflutter! A surety bond application is pretty straightforward and in most cases, the bond amount or bond premium is just a small percentage of the total bond amount. Plus, with a host of surety companies offering different types of surety bonds such as license and permit bonds or court bonds, there's a bond type out there for everyone. And guess what? Even if your credit's in the pits, you can obtain a surety bond. Some bond companies even offer programs to help folks get the bond they need, regardless of their credit situation. Ain't that a hoot?
Essential Details about Surety Bond and Surety
Well, mate, kick your boots off and let's chat a while about this thing called a surety bond. You know as well as I do that it can be a bit of a head-scratcher, right up there with the frequently asked questions about sureties and bond requirements. So, what's the nitty gritty, you ask? It's about as simple as pie – a surety bond is a promise that a task will be completed, and should it go belly-up, the surety bond guarantees a payout. The buck doesn't stop there, though. There's also this matter of the 'original bond.' Now, don't get your feathers ruffled, that's just some highfalutin phrase for the first agreement made between you, the obligee, and the surety, who'll reimburse you in case things go south.
Now, talking about the surety bond cost, you better hold onto your hat! It can vary pretty dramatically, smarty pants. Depending on the bond type and amount, your bond costs could be a tad higher or lower. You may find yourself pondering, 'how much does a surety bond cost?' and that's where a bond specialist comes handy. They're the ones who issue the bond and can help you understand this whole shebang, including bond rates and details about obtaining a bond. Now pay attention, 'cause here comes another curveball – commercial surety bonds. These are a specific bond type usually needed by businesses and they can be as diverse as snowflakes. They can protect consumers, require different bond requirements, or need collateral – totally depends on the bond. In fact, the use of surety bonds frequently asked questions can help you navigate these waters and know the bond details like a pro! So, don't just stand there like a bump on a log, go out and get the bond you need.
How to Get a Surety Bond: The Application & Cost
So you're in a bit of a pickle and need to get a surety bond, eh? Well, buckle up and buckle in because getting a surety bond is not something you can just do on a whim. It's like learning to dance – you can't just jive without knowing the steps. First, you have to take a good gander at surety bond requirements which differ from bond to bond like apples and oranges. You've got to understand surety bonding, find out what type of surety bond you need and what the required bond amount is. For instance, a specialty surety bond might be needed for specific situations. More often than not, surety bonds require collateral, usually to the value of the bond. But don't get your knickers in a twist since the surety will guide you through this process. Now that you've chosen your dance, it's time to fill out that bond form. You don't just sign the bond form willy-nilly. You've got to stick to this like glue and ensure you've not missed any fine print. If you have any questions about surety bonds or need explanations about surety bonds faqs, don't hesitate to reach out to reputable surety bond companies. They'll be more than happy to clear up any surety issues or even provide a bond quote. Always remember, the premium of your surety bond depends on several factors, which also includes your credit history, much like how the length of your yarn depends on how much you can spin. If you're trying to get a bond with bad credit, you may have to cough up a higher premium. Once all the knotty issues are sorted, you could receive your bond in as little time as a hot minute! Remember, many surety bonds protect consumers and the surety bond protects the obligee, so keeping a hold of the original bond is essential. It's a part of the bond agreement, and the surety guarantees to reimburse the surety if a claim occurs. And much like chess, each move matters. So, here's to you getting your bond, may the odds be ever in your favor. Keep smiling!
Understanding Different Types of Surety Bonds: Commercial Bond and Fidelity Bond
So, you're scratching your head, maybe even pulling out your hair, trying to get a handle on all these asked questions about surety bonds, right? Relax, mate! We've all been there. Let's cut to the chase: Basically, there are two peas in a pod called "Surety Bonds", and they go by the name of Commercial Bond and Fidelity Bond. Because it's a wide, wide world out there, surety bond requirements vary. You might need a surety bond that's a commercial one, slogging it out with licensing, and license and permit rules. Fancy opening a business? Betcha bottom dollar a commercial bond will swagger up, requiring the surety bond to be in place. Let's say you knock on a surety's door to apply for a surety bond. You'll be handed a surety bond form and if every checkbox is ticked, you'll get a bond number. Oh, don't panic about the surety bond premiums, some bond programs even allow you to have a lower bond premium. If you're curious about the deal with the surety bond and insurance, it's easy peasy. If a claim is made against your bond, a surety will investigate, and if your liability holds water, the surety pays up, leaving you protected by the bond. The catch of it though, is that the bond must be paid back. As sure as eggs, surety bonds can be cancelled, but it ain't as easy as pie. The surety must provide notice, giving you time to find another bond broker. So, how much your bond will set you back depends mostly on your financial strength. You see, it all makes as much sense as a dancing flamingo!               
Dealing with Surety Bonds Adversities: Bad Credit and Collateral
Well, if you've ever been in the soup because of bad credit or lack of collateral and found yourself bewildered, trying to navigate the choppy waters of surety bonds, you're not alone. A lot of folks have asked questions about surety bonds and how they work, including the real biggie – can bad credit or lack of collateral affect your ability to secure a bond. In a nutshell, surety bond premiums, bond numbers, and even the necessary collateral can be as unpredictable as a jack-in-the-box, making it a tough row to hoe if your credit history's gone to the dogs, but that doesn't necessarily mean it's game over.
Now, bear in mind, you need a surety bond when dealing with various legal situations; whether you are starting a business, bidding on a project, or are required by law to provide a financial guarantee. Applying for a surety bond can be as complex as a labyrinth, especially since surety bond requirements vary from state to state, and requiring a surety bond in as little time as possible adds to the challenge. Availing the services of a bond broker could be your ace in the hole in this regard. The surety issuing the bond checks for certain guarantees, and much like a bloodhound following a scent, the surety will investigate your eligibility. If the bond must be claimed against, your assets will be protected by the bond; but if the claim's valid, the surety pays. However, it's worth bearing in mind that surety bonds can be cancelled, so don't put all your eggs in one basket. Always have a plan B; for instance, if you can't afford a high bond, you might want to consider a lower bond or one of the bond programs available. Though dealing with surety bond and insurance is not everyone's cup of tea, having the right information armors you well. It's a tricky business, no doubt, but having a trusty surety bond FAQ or a detailed surety bond form to guide you can make a world of difference.
Making a Claim Against Your Bond: What You Need to Know
Oh boy, where do we begin? Making a claim against your bond, it's not exactly a picnic. Don't get me wrong, it's not rocket science either. Still, it's considered a bit of a rigmarole in the world of surety. But, let's not beat around the bush. You need to have your ducks in a row to make sure things run smoothly as hot butter on a breakfast toast.
First thing's first, understanding the phrase "claim against my bond". In a nutshell, this is when someone makes a formal complaint stating you have not honored the terms of the contract. Now, here's the kicker: if the claim is found legit, the surety will pay on your behalf. Of course, that's no free ride, sport; you're still required to pay the surety back. But wait, there's yet another twist. If too many claims are made, your surety may decide to 'cancel the bond'. Sad to say, if that happens, it's like finding yourself up a creek without a paddle. As they say, forewarned is forearmed. So, arm yourself with knowledge and navigate these waters with care.
Conclusion
In essence, the entirety of the discussion rests on the idea of the necessity to "cancel the bond." Essentially, a bond is a contract of debt that commits the issuer to pay to the bondholder the principal along with an agreed-upon interest. Hence, canceling such a bond can have a profound impact, potentially leading to different financial consequences. Given this backdrop, it is advisable that any decision regarding cancelling the bond be made with due consideration and robust analysis into its potential implications on the financial and strategic standing of the concerned parties. As this concept implicates various dimensions, such as legal, ethical, and most importantly, economic, it is necessary for stakeholders to uphold a clear understanding of these components before reaching any conclusions. The responsibility of taking this decision should not be left to only those in financial departments, but all relevant stakeholders should be part of these deliberations. To conclude, canceling the bond is a major decision and one that has far-reaching consequences. Therefore, it necessitates immense care and wisdom in its execution.
FAQ's:
Q1. What happens if I need to cancel a surety bond?
A1. If you need to cancel a surety bond, you must contact the surety company that issued the bond and request a cancellation. The surety company will then cancel the bond and return any unused premium to you.
Q2. How do I cancel a surety bond?
A2. To cancel a surety bond, you must contact the surety company that issued the bond and request a cancellation. The surety company will then cancel the bond and return any unused premium to you.
Q3. Can I cancel a surety bond at any time?
A3. Yes, you can cancel a surety bond at any time. However, you may be responsible for any losses incurred by the surety company due to the cancellation.
Q4. How long does it take to cancel a surety bond?
A4. The amount of time it takes to cancel a surety bond depends on the surety company. Generally, it takes a few days for the surety company to process the cancellation and return any unused premium to you.
Q5. What happens if I cancel a surety bond?
A5. If you cancel a surety bond, the surety company will cancel the bond and return any unused premium to you. You may also be responsible for any losses incurred by the surety company due to the cancellation.
Q6. Is there a fee to cancel a surety bond?
A6. Yes, there may be a fee to cancel a surety bond. The fee will depend on the surety company and the terms of the bond.
Q7. Can I get a refund if I cancel a surety bond?
A7. Yes, you can get a refund if you cancel a surety bond. The surety company will return any unused premium to you when the bond is cancelled.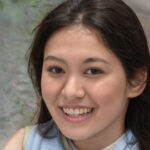 Khubon has been guiding clients through the complexities of various insurance policies. With his vast knowledge and hands-on experience, Khubon is dedicated to helping individuals and businesses make informed insurance decisions. Through this site, she shares valuable insights and expertise to demystify the world of insurance for readers.