Understanding Landlord Insurance and Its Importance
Boy oh boy, when you're a landlord, it's not always a bed of roses, you've got to understand the importance of landlord insurance, and how it serves as a safety net. It's not something to be brushed off with a "you win some, you lose some" kind of attitude. In fact, think of it as the honeycomb providing you the sweet taste of relief when sticky situations arise. After all, every cloud has a silver lining. Landlord insurance, much like the dependable friend that got your back in an arm-wrestle, is there to help cover the cost of property damage, be it untimely disasters or a casualty you didn't see coming. Whether it's a random act of vandalism or a devastating natural disaster blowing through like a bull in a china shop, landlord coverage secures your rental properties and picks up the bill for repairs.
These policies also encompass liability protection; helping you handle the hot potato of legal fees and medical bills should a tenant or visitor have an accident, getting injured on your rental property. Without this type of coverage, it's nigh on a certainty you'd feel like a fish out of water trying to manage these costs out of pocket. As part and parcel of owning and renting out property, landlords also need to fret about loss of rent if, by some stroke of bad luck, the rental property is damaged or becomes uninhabitable. Let me paint you a picture: imagine you're playing musical chairs, the music suddenly stops, and you're left without a seat; that's the equivalent of loss of rent. Luckily, landlord insurance policies have got you covered under these trying circumstances. 
Now, you might wonder about the cost of landlord insurance and whether it's really the bees knees. Simply put, the coverage based on your unique needs is worth every penny. Essentials like additional coverage for appliances, personal property, and the ability to add coverage for risks like earthquakes or loss of rent, are like cherries on the cake. The deductible associated with property and liability will typically vary based on the carrier, but as the saying goes, don't count your chickens before they've hatched; make sure to purchase landlord insurance ahead of time and you're all set. The long and the short of it, whether you're renting single- or multi-family homes, condos, or apartments, lending institutions generally require property insurance policies for mortgage purposes.
So, you as a landlord may want to consider the upside of having a separate landlord insurance policy. Sure, the cost might make your wallet feel light as a feather, but remember – penny wise, pound foolish. Owning rental properties is no walk in the park, and homeowners insurance typically won't cut the mustard when you rent to others. For an extra layer of frosting, you may wish to purchase additional coverage to go beyond the basic landlords require.
So, when all's said and done, landlord insurance truly is as essential as ducks to water if you're a property owner. From lawsuits to disasters that could devastate your rental properties, it provides a broader range of coverage than homeowners policies, serving as your knight in shining armor. Time to roll up those sleeves and purchase insurance for landlords, and remember, a stitch in time saves nine!
Comparing Landlord Insurance, Homeowners Insurance, and Renters Insurance
Well, it's about time folks knew the lowdown on how landlord insurance, homeowners insurance, and renters insurance differ in their unique ways. Let's get the ball rolling by shedding a wee bit of light on each one without causing a kerfuffle!
Homeowners insurance, a pretty big deal among insurance policies, is specifically tailored for, you guessed it, homeowners. It's designed to help protect not just the dwelling but also the personal belongings housed within it from a variety of defenses circulating in a homeowner's world: lightning strikes, theft, you name it. If you're staring at a lender's papers for a mortgage on your slice of paradise, remember that mortgage lenders typically require insurance coverage – so, no escaping from that one! It even has a nifty penchant for helping to cover costs that might crop up due to personal liability claims.
For all you landlords out there, by golly, you need insurance too! Landlord insurance also focuses on safeguarding the dwelling you own but this time, it's from damage inflicted by tenants or their guests – never a dull moment in property management, amiright? With residential properties, it's usually the landlord's responsibility to have the property insured while the tenants tend to their personal belongings. Landlord insurance may help pay for legal defense costs, which can be a real godsend if you ever find yourself in a jam.
Lastly, we have renters insurance. Renters insurance is often overlooked, but when the chips are down, it's a lifesaver. Here's why:
Landlords require renters insurance not to protect themselves, but to safeguard the tenant's personal possessions.

Renters insurance comes into play when personal possessions are damaged or lost due to events like theft or fire.

It can also swoop in to cover liabilities, say if a guest of the tenant gets hurt within the condominium, by helping with medical or legal expenses.
So, whether it's a detached house or a rented flat you're looking at, insurance companies have something for every belonging, every property, and every individual's unique needs. It's always better to be safe than sorry, right?
Role of Landlord Insurance in Smart Risk Management
Ah, landlord insurance – the hidden hero of smart risk management! This unsung warrior quietly does its duty, protecting you from financial heartache. Let's face it, folks, being a landlord isn't always just a hop, skip, and a lucky jump away from rolling in it. Sometimes disaster strikes out of the blue and you're left in a pickle – flooding, fire damage, or even tenant mishaps! These policies are specifically designed to cater to those "whoops" moments. But wait, there's more! Between you and me, landlord insurance isn't just a rainy-day fund, it's your get-out-of-jail-free card when a covered loss swings your way.
Here are a few ways it works:
It covers repair and replacement costs, helping you keep your property in tip-top shape.

It provides liability protection, shielding you from lawsuits related to property damage or unforeseen injuries.

It takes care of lost rental income if a covered loss renders your property uninhabitable. 
So, the moral of the story? Landlord insurance is your handy-dandy, go-to solution for smart risk management. The role it plays in these uncertain times is as important as a boat in rough waters.
The Honeycomb of Landlord Policy: Core Aspects to Protect Your Rental Property
Ahem, let's delve into the honeycomb of landlord policy, a protective shield for your rental property. Now, we aren't talking about your garden-variety insurance here; this is about policies that ensure your rental property is more than just a cash cow, but a bulletproof investment. In this rollercoaster ride of being a landlord, these policies hold the recipe for success. They're the lifejacket in rough waters and the lighthouse in the storm, guiding you safely through the potential hazards of renting property.
Policies are designed not just as a flimsy paper tiger but as a solid fortress against unexpected mishaps or tenant mischief. The core aspects include everything from tenant selection, property maintenance, rent collection, to lease termination – it's a veritable smorgasbord of protection. Some folks might say that's as useful as a chocolate teapot, but let me tell you, when the chips are down, it's a cushion of comfort.
These often overlooked aspects can be:
Meticulous tenant screening strategy: Investing time here can prevent a cheap suit from causing a world of hurt later on.

Framework for routine property maintenance: An ounce of prevention is worth a pound of cure, so they say!

Clear guidelines on rent collection: It's not just about the money, honey, but about consistency and legality too.

Comprehensive lease termination mechanisms: As hard as saying goodbye can be, having a fair and clear process can save headaches on both sides. 
These constitute the core components of well-rounded landlord policies and they are, undoubtedly, the knights in shining armor that protect your kingdom, er, property. So, roll up your sleeves and dive into this sweet honeycomb, and you'll be set for smooth sailing ahead!
Landlord's Perspective: Should Renters Insurance Be Required?
Well, from a landlord's viewpoint, mandating renters insurance is quite royal flush; it's a winning hand that can save a bundle of grief and dough. Not to mention, coming as a knight in shining armor when those rainy days hit unexpectedly. And why exactly should you consider it? Well, the factors are as diverse as a bag of skittles! Firstly, renters insurance policies are designed to cover not only the personal belongings of the tenant but also potential liabilities, a safety net if damages occur. Moreover, talk about cutting the mustard!
When accidents occur and create that 'hot mess', renters insurance can swoop in like a breath of fresh air, covering the cost of damages. Undeniably, you might face resistance from prospective renters, squawking like harpies at the added expense. However, "hold your horses" and argue it from a compassionate perspective. The policy affords them a level of protection and peace-of-mind that could make all the difference in the world. 
Let's break it down a little more: 
Policies help protect tenants' belongings from theft, fire, and other nasty surprises.

It's a buffer against liability claims if someone gets injured on the property.

Damage caused by tenants can be covered, sparing landlords from shelling out for repairs.

In the event of a disaster, displaced tenants can have their temporary housing costs covered.
When all's said and done, requiring renters insurance is like buying peace of mind at a bargain. You ought to stress on the big picture—it's about more than just 'saving pennies', it's about ensuring a safety cushion against unforeseen headaches. 
Top Strategies to Minimize Losses through Effective Landlord Insurance on Rental Properties
You know, being a landlord isn't all a walk in the park. One minute, you're king of the castle, raking in returns from your rental properties, and the next, you're faced with nasty surprises that could get your blood boiling. That's right, I'm talking about unexpected damages, rogue tenants, or even lawsuits that can make a significant dent in your pocket. But listen up, it doesn't have to be that way. Putting your ducks in a row and securing a mighty fine landlord insurance can save your bacon and minimize such losses. A key strategy here is to ensure your policies are designed to provide comprehensive coverage that suits your specific needs.
Now, moving right along with landlord insurance, it's not about taking the first option you stumble upon just to get it over and done with. No siree! You need to play your cards right. Let me break it down for you:
Shop around for rates: Put on your detective hat and swing into action. Compare premium rates from different providers before settling on any one choice.

Bundle your policies: It may seem like an extra hurdle, but bundling your policies could end up saving you a pretty penny.

Understand your policy: As boring as it sounds, get your head in the game and read through the legalese. Understand what your policy covers and what it doesn't.
By incorporating these strategies, you avoid the risk of being caught with your pants down when a crisis hits your rental properties. So, remember, as a landlord, it's not just about riding the wave of good times; it's also about preparing for the storm. With the right landlord insurance, you are armed and ready to face anything that comes your way.
Conclusion
In the final analysis, it's essential to understand how instrumental well-weighted strategies are in shaping our world. At the core of these strategies, policies are designed, serving as the blueprint of comprehensive plans. Encompassing a variety of sectors such as health, education, and economy, these policies, laid out meticulously, seek to address and provide solutions to pressing issues society grapples with. These policies are the framework in which objectives are defined, methods are established, and results are evaluated, underlying the importance of detailed, comprehensive policy-making. They ensure that each decision, rule, or regulation made is consistent, aligning with and promoting the decided objectives.
Moreover, fundamental to the success of these policies is the incorporation of public opinion. By taking into consideration the needs and desires of the population, policies can better cater to the majority and secure a more inclusive and just society. In conclusion, assessing the effectiveness of these designed policies encourages growth, adaptation, and improvement. The process of policymaking is a dynamic one that continues to evolve as new challenges emerge. Therefore, they must be regularly updated and altered to fit the ever-changing landscape of societal needs and demands. Ultimately, policies function as the skeleton of our society, fostering stability, progression, and prosperity.
FAQ's:
Q1. What is landlord insurance and how does it help minimize losses?
A1. Landlord insurance is a type of insurance policy designed to protect landlords from financial losses due to property damage, tenant disputes, and other risks associated with renting out a property. By having landlord insurance, landlords can minimize losses by having the policy cover the costs of repairs, legal fees, and other expenses.
Q2. What types of losses can landlord insurance policies cover?
A2. Landlord insurance policies are designed to cover a variety of losses, including property damage, tenant disputes, and other risks associated with renting out a property. The policy can also cover legal fees, lost rental income, and other expenses related to the rental property.
Q3. What are the benefits of having landlord insurance?
A3. The benefits of having landlord insurance include protection from financial losses due to property damage, tenant disputes, and other risks associated with renting out a property. The policy can also cover legal fees, lost rental income, and other expenses related to the rental property.
Q4. How much does landlord insurance cost?
A4. The cost of landlord insurance varies depending on the type of policy and the coverage limits. Generally, the cost of landlord insurance is based on the value of the property, the type of coverage, and the amount of coverage needed.
Q5. What is the difference between landlord insurance and homeowners insurance?
A5. The main difference between landlord insurance and homeowners insurance is that landlord insurance is specifically designed to cover losses related to renting out a property, while homeowners insurance is designed to cover losses related to owning a home.
Q6. What types of risks are covered by landlord insurance?
A6. Landlord insurance policies are designed to cover a variety of risks, including property damage, tenant disputes, and other risks associated with renting out a property. The policy can also cover legal fees, lost rental income, and other expenses related to the rental property.
Q7. What should I look for when choosing a landlord insurance policy?
A7. When choosing a landlord insurance policy, it is important to consider the type of coverage, the amount of coverage needed, and the cost of the policy. It is also important to make sure the policy covers the risks associated with renting out a property, such as property damage, tenant disputes, and other risks.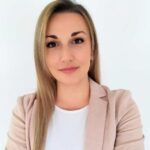 Nina with years of experience under her belt, excels in tailoring coverage solutions for both individuals and businesses. With a keen eye for detail and a deep understanding of the insurance landscape, Nina is passionate about ensuring her clients are well-protected. On this site, she offers her seasoned perspectives and insights to help readers navigate the often intricate world of insurance.