Introduction to RV Insurance for Towable Trailers
A big investment rolling happily down the road — that's precisely how one might describe an RV. Heck, it's more than that. It's a travel trailer, a splendiferous toy full of life's little luxuries, ready for thrilling adventures and folksy as a Chuck wagon! Yet, imagine the gut-wrenching feeling if something were to go awry on your journey, and you found your beloved towable being towed away. But hold your horses just a minute, partner! That's where the knight in shining armor, RV insurance for towable trailers, strides in. This isn't just a policy; it's your peace of mind! This insurance coverage wraps your travel trailer in an invisible superhero cape, ready to swing into action in cases of collision, theft or vandalism, providing extra protection. With a proper RV insurance policy in your hands, unexpected breakdowns or accidents won't leave you high and dry or throw a wrench into your plans.
You see, RV insurance isn't just about protecting your vehicle against damage. It's about safeguarding those personal items in your RV, maintaining your peace of mind during your life on the road. Folks, there's a whole laundry list of things your RV insurance has got you covered for! We're talking damage, liability coverage, emergency expense coverage and even, quaintly enough, coverage for camper's jewelry! The kind of coverage you'll need varies from state to state and depends largely on the type of RV – towable or motorhome – you've got hitched up. Whether it's comprehensive and collision coverage for that heartbreaking total loss or roadside assistance easing your breakdown blues, your policy has got it down pat. Total loss replacement, personal effects coverage, or storage — the options are like chalk and cheese, designed to cater to RVers with different pies in the oven. Furthermore, keep your peepers open for discounts! Many insurance companies dangle the carrot for those who like to bundle their RV insurance with other products and services. …And now, a bulleted overview,
Comprehensive coverage, just like a caring mother hen, protects against loss or damage due to theft, vandalism, or those pesky 'acts of God' that can sometimes put a damper on your RV travels. 

Collision coverage leaps into the fray when your towable RV has a run-in with another vehicle, or you find yourself in a knot of a fault or no-fault accident.

Towing coverage, my dear friend, should be your first consideration when buying RV insurance, and it's more than worth its salt.

Horse trailers, model years, auto policy, liability insurance, bodily injury, and property damage – the works, all can and should be included in your towable RV insurance.
Let's face it, when all's said and done, that RV of yours isn't just some tin can on wheels. It's your rolling home from home, infusing life's journey with a touch of magic. So, why not give it the insurance coverage it deserves? After all, isn't it about time we took the "rough" out of "life on the open road"?
Different Types of RV: Towable Trailers and Motorhomes
Well, buckaroo, when we talk about RVs, there are two major types that you need to know about: Towable Trailers and Motorhomes. There's a whole world of variety within each one, likened to when mama tells you to clean your room–there sure are a lot of things to sort through, each with its own quirks and charms. Towable trailers, including travel trailers or fifth wheels, are hitched to your vehicle and hauled behind you as smooth as a warm butter on a hot day. Dang it, they are handy, providing all the comforts of home on wheels and they can range from compact units perfect for a pair to expansive, extendable trailers that are practically a castle on wheels. And then you've got those motorhomes. Now, they're different from your typical camper. They're similar to towable RVs but with a twist – they are both transportation and living quarters combined in one solid structure which, to be fair, can be as handy as a pocket on a shirt. Operating like a regular auto, insurance coverage for these bad boys can vary by state. It's a seamless blend of travel and accommodation convenience, all rolled into one. There are multiple companies offering travel trailer insurance, and you might be ringing your hand, wondering why should you bother? Well, there's the threat of wear and tear, settlement and disputes over damages, besides, heaven forbid, what if your RV is totaled? You'll want to ensure you've got extra coverage. The policy may include collision coverage that protects against damage from crashes, comprehensive coverage that secures against storms, and even replacement costs that could help you recoup the purchase price of your beloved RV.
The replacement cost, while not legally mandatory, is a form of insurance that enables you to replace your RV, should the worst happen.

Collision coverage protects your vehicle from damage during a collision, while comprehensive coverage protects it from things like storms and theft.

On top of your RV's insurance, you should also consider getting homeowner's insurance to cover your personal belongings in the RV.

Also, full-time RV-users might require year-round, rather comprehensive insurance like 'RV-full timers coverage'.

Multiple companies provide towable RV insurance and auto insurance—it's all about shopping around and finding the best deal.
And remember folks, these policies and their costs can vary according to a quarter of factors, including but not unlimited to, the RV's model, age, the amount of use (full-time or part-time), the state you live in, and even your own personal driving record. Hence, while every penny counts, sometimes you need to pay that little bit extra for peace of mind while you're on the road, exploring the unexplored.
Breaking Down the Details: Travel Trailer vs Motorhome Insurance
Alright, buckle up, folks, we're diving headfirst into the nitty-gritty of that eternal puzzler – Travel Trailer vs Motorhome Insurance. Now, I'm not yanking your chain when I tell you, these two aren't interchangeable – no siree! Stripped back to brass tacks, motorhome insurance comes with the heft and muscle that you just might not find with your typical travel trailer policy. Blimey, even with a casual once-over the differences are striking!
Now, what's the first thing you need to know about RV and all that jazz? Well, allow me to spill the beans. Unlike your run-of-the-mill travel trailer setup, motorhome insurance can actually extend and morph itself, providing coverage for your travel trailer that's hitched to your motorhome. Hey, wait a minute, are your eyebrows doing the Macarena with confusion? Well, hold your horses, I ain't done unpackin'. Here's the skinny: motorhome insurance can provide you with personal liability coverage for any injuries that may occur inside your home-on-wheels, it additionally Covers your personal belongings and attachments like a kitchen extension or an awning.- Takes care of liabilities for accidents on your premises. – May or may not cover the entirety of your travel trailer. Ain't that a kick in the head? But remember, things aren't always black and white. The ins and outs may vary depending on the type of motorhome and travel trailer you own. So, always make sure you're in the loop! Go on, ask questions, be a bit of a detective, and get clued up. I tell ya, knowledge ain't just power, it's peace of mind, too.
How To Get an RV Insurance Quote for Your Travel Trailer
Okay, so you're itching to hit the road with your travel trailer in tow, right? But hold your horses, before you start mapping out your adventurous route and stocking up on s'mores, there's something you need to consider – your RV insurance. It's not the most exhilarating part of your journey, but it's a must-have. After all, you wouldn't want a potential mishap to dampen your spirits or, heaven forbid, drain your bank account. That's where RV insurance comes riding to your rescue.
Now, let's talk turkey about how to get hold of an RV insurance quote. In a nutshell, it's as easy as pie. First off, you need to figure out what kind of coverage you want for your travel trailer. And don't worry, this isn't a game of pin the tail on the donkey; you will come across plenty of choices. Your needs and budget are your guiding lights here. But remember, insurance can provide more than just peace of mind—it can extend your financial protection in case of unexpected accidents, damage or theft. Here are some things you may or may want to consider when deciding on the coverage:
Comprehensive Coverage: For damage from incidents other than a collision.

2. Collision Coverage: For damages from accidents with other vehicles or objects.

3. Liability Coverage: For injury or damage to others if you're at fault.

4. Uninsured or Underinsured Motorist Coverage: For when the other party doesn't have enough insurance.

There you have it, the lowdown on what you need to know about RV insurance. So now, ready to hit the proverbial road? Well, let's go then!
Discounts Available for RV Insurance Coverage
Whoa – hold your horses! If you're of the wandering sort, living life in the fast lane with your RV, did you know you're in for a treat? Just when you thought life on the road couldn't get any better, voila! There are some downright amazing discounts available for RV insurance coverage. Now, that's a sweet deal! Insurance can provide that extra layer of security you sorely need, and trust me, nothing beats peace of mind when you're out and about exploring new frontiers. First things first, we need to chew the fat before you go getting all bright-eyed and bushy-tailed about these discounts. Here's what you need to know about RV insurance – it's not all that different from car insurance actually. All the basics you're familiar with, you bet they're still there. But, wait for it, when insurance comes into play specially for your travel trailer or your living-quarters horse trailer, you may or may not qualify for some of these discounts Multiple policies discount: Double whammy! Bundling your different insurance policies together could extend your discounts.- Claim-free discount: A clean insurance record could score you some pretty neat deals.- Safety features discount: Outfit your RV with the latest safety gear? Cha-ching, you're in for more savings.So, grab that sunscreen, put on your favorite flip-flops, and hit the road knowing your joyride has been smartly insured!
What RV Insurance Covers: Peace of Mind for Life on the Road
Well, let me tell you, embarking on an open-road adventure in your RV really hits a different note. It's as freeing as a bird taking flight, as exciting as a rollercoaster ride, and there's no question about it, it's the ultimate ticket to anywhere. But hold your horses! Before you get all swept up in planning your road trips, there's a crucial piece of the puzzle you shouldn't dodge – RV insurance. Yeah, you heard right; while it may be the last thing on your bucket list, it's the first thing that should be on your mind.
Now, here's the skinny on what you need to know about RV insurance. It's not rocket science, but it's important to get your ducks in a row. When calamity strikes, the right RV insurance can provide a safety net, turning a potential nightmare into an annoying hiccup. The coverage for your travel trailer could extend to a number of situations. We're talking about liability coverage for when you're at fault in an accident, collision coverage for damage to your RV, and also comprehensive coverage for non-collision related incidents like fire, theft, and more. Heck, your insurance might even cover personal belongings, emergency expenses, or roadside assistance; it all depends on your policy. How's that for peace of mind on wheels? Remember, it's not about if, but when. Unexpected events may or may not come knocking on your door.  So when it comes to insurance, there's no time like the present. Ensure that your breathtaking adventure doesn't leave you high and dry, but able to bounce back and continue enjoying life on the open road. In a nutshell, RV insurance comes packed with as much adventure protection as you want – the choice is, and should always be, in your hands.
Interactions between Park Rules and RV Insurance
Well, well, well! If you don't mind me saying so, the dance between park rules and recreational vehicle (RV) insurance is a bit of a two-step waltz, nuanced and, ahem, worth knowing if you are a proud owner of a road roaming beast. First and foremost, my friend, it's crucial to understand that these park rules aren't there just to make the park rangers feel all powerful, no siree bob! These rules exist for the safety and enjoyment of everyone involved, not forgetting to maintain the pristine nature of these slices of heaven on earth. Adhering to the park rules may or may not influence the terms and conditions of your RV insurance coverage.
Now, here's the rub! When the chips are down, insurance for your travel trailer generally has its limits, but take heart, darling, extending the coverage of your policy isn't as daunting as it sounds. Take it from me – insurance can provide you with a financial safety net when you are out exploring the great outdoors, or when the unexpected rears its ugly head. Oh, alright, to cut to the chase, what we're saying is, if your insurance comes with specific stipulations about park rule infractions potentially impacting your coverage, then you'd better toe the line! So, here's the skinny; – Understand what your RV insurance covers.- Get to know the park rules before you pull up stakes.- In case of any rule violations, be aware of the potential impact on your insurance policy. So, look alive, mate! All this jargon simply means you need to know about RV insurance inside-out! After all, a stitch in time saves nine, right?
Conclusion
In conclusion, regarding the necessity of an insurance coverage for your travel trailer, there's a lot that one needs to know about RV. Extending your knowledge about this topic is crucial in order to navigate the varying intricacies associated with owning a recreational vehicle (RV). Residential vehicle insurance comes in different forms, each designed to cater to particular aspects of your RV, be it damage, theft, or any accidents. With the right insurance, one can provide comprehensive protection to their investment and ensure peace of mind during travels. Understanding when to apply these insurances may depend on the time of year and frequency of your RV usage. You may purchase the insurance for a specific season when you are most likely to use the RV or you may opt for full coverage all year round, especially if the RV is used as a home. The essence of having suitable insurance coverage for your RV cannot be overstressed, thus extending the longevity and quality of your travel trailer experiences. The right insurance can provide safety nets against unforeseen events, reduce out-of-pocket expense for damaging incidents, and even help maintain the resale value of your RV. So, in conclusion, there's a lot to understand about RV, and knowing the comprehensive details of what your insurance coverage includes is crucial to enjoying the full benefits. Though insurance comes as an additional cost, having it or not can be the difference when an unexpected incident occurs.
FAQ's:
Q1: What do I need to know about RV insurance for towable trailers?
A1: RV insurance for towable trailers is a type of insurance that provides coverage for your travel trailer. It can provide protection for your trailer in the event of an accident, theft, or other damage.
Q2: What coverage does RV insurance for towable trailers extend to?
A2: RV insurance for towable trailers can extend coverage to your trailer in the event of an accident, theft, or other damage. It may also provide coverage for liability, medical payments, and other expenses related to your trailer.
Q3: Does RV insurance for towable trailers come with any additional benefits?
A3: RV insurance for towable trailers may come with additional benefits such as roadside assistance, rental reimbursement, and emergency expense coverage.
Q4: What type of insurance can provide coverage for my travel trailer?
A4: RV insurance for towable trailers can provide coverage for your travel trailer. It may also provide coverage for liability, medical payments, and other expenses related to your trailer.
Q5: Does RV insurance for towable trailers cover any other expenses?
A5: RV insurance for towable trailers may cover additional expenses such as roadside assistance, rental reimbursement, and emergency expense coverage.
Q6: Does RV insurance for towable trailers cover theft?
A6: Yes, RV insurance for towable trailers may provide coverage for theft.
Q7: Does RV insurance for towable trailers cover liability?
A7: Yes, RV insurance for towable trailers may provide coverage for liability. It may also provide coverage for medical payments and other expenses related to your trailer.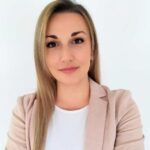 Nina with years of experience under her belt, excels in tailoring coverage solutions for both individuals and businesses. With a keen eye for detail and a deep understanding of the insurance landscape, Nina is passionate about ensuring her clients are well-protected. On this site, she offers her seasoned perspectives and insights to help readers navigate the often intricate world of insurance.