Understanding the Basics of RV Insurance and Campground Liability
Ah, welcome to the exciting world of RV insurance and campground liability, folks! Let's break it down like a bare bones campfire – simple and efficient. One thing's for sure, if you're in the campground or RV park business, you've got your work cut out for you. Any business owner, with ample management experience or not, will tell ya that it's not all s'mores and starry nights, oh no. There are unique needs and risks that come with the territory; heavy stuff like property damage and bodily injury. And that's when the trusty insurance cavalry comes in to help protect your business with coverage that fits like a glove.
Like a camper parked at a designated campsite, RV park insurance is designed to protect. It's a blend of commercial property insurance and general liability policy, which covers legal fees and liability for damages or injuries that occur on-site. So, you ask, what does that all mean? Hang tight, let's delve further with a little bullet list action Property insurance can repair or replace your RV park and campground assets if they sustain damage.- General liability insurance kicks in when you're liable for injuries or damages to third parties – we're talking medical expenses, legal fees and compensation costs. – Additional insured statuses are often available to expand your RV insurance coverage. – Specialized coverage could be necessary depending on what's on offer at your RV park or campground. Do you sell gas? Operate a general store? Better to have it and not need it, than need it and not have it.
Remember, not all insurance policies are built the same, just like RVs. Work with an RV insurance agent known in the industry to find the right insurance program. With their insurance expertise, you can customize your campground insurance and RV park insurance package to ensure you are covered for all the risks. Now, if you'll excuse me, there's a campfire calling my name. Happy insuring, folks!
RV Park, Campground, and Coverage
Well, well, well. One can't just hit the road with their beloved RV and enjoy camping without thinking twice about insurance, can they? Interestingly, in the RV world, a lay of the land usually involves a comprehensive campground and a coverage plan to boot. Now, it may seem as easy as pie to find the right campground, but when it comes to insurance, it can be as tricky as a barrel of monkeys. Think about it this way, you're parked at a campsite in your privately owned recreational vehicle, but have you taken into account that insurance typically covers a lot more than just the vehicle itself? The rule of thumb among insurance experts is that different policies might not cover all your insurance needs. Not to throw a wrench in the works, but coverage needs might include things like RV Liability Insurance- Vacation Liability Coverage- Property coverage- Commercial General Liability Insurance.
But hey, let's not get our knickers in a twist! The right insurance group can assist you with these coverage permutations. A plethora of insurance companies out there normally provide a free quote for RV Liability Insurance and Vacation Liability Insurance venturing into business insurance. They also cater to specific insurance for campgrounds and RVs, and they can advise RVers on purchase vacation liability RV insurance. Furthermore, these underwriters can guide you through the nitty-gritty of each type of coverage.
Phew! Moving on, let's delve into the meat and potatoes of what these insurances actually cover. Typically, an RV insurance policy can protect you from any potential third-party liability claims. This umbrella term can cover a wide variety of incidents, from injury or property damage caused by your RV, to the risk of gas sales on the premises. Now, don't quote me on this, but some coverage may cover the cost of damages or injuries if the owners are liable. The coverage may extend to encompass vacation liability coverage, especially when owners decide to sue. This implies that your insurance protects you in the event you're held liable for damages or injuries that occur while your RV is parked at a campsite. Lo and behold, some policies may also cover your comprehensive campground, sprucing up a safety net for your tranquil vacation. But remember, not all insurance policies are created equal, some policies won't cover certain aspects, so do your homework diligently!
A Conclusive Guide to Campgrounds and RV Parks Insurance
Well, let's dive right in, shall we? If you're the owner of a campground or an RV park, you're in quite a unique business, no two ways about it. With vagabonds, travellers and adventure seekers waiting around every bend, the risk factor for your business would give even Evel Knievel goosebumps! Fortunately for you, there's a specific type of coverage designed to help keep your business on solid ground. Insurance for campgrounds and RV parks, oh boy, where do I even start? Most owners typically also opt for commercial general liability insurance. You know, this is the real knight in shining armor, it covers your back if someone gets hurt on your property or -heaven forbid- some kind of property damage occurs. But wait, there's more! Besides your standard liability insurance policy, you also got an ace up your sleeve in the form of RV vacation liability. It's like having your cake and eating it too, covering potential harm caused by customers who might not be as prudent as you'd like behind the RV wheel. Here's the rundown Property Coverage: Secure the physical premises and other goods against fire, theft, and natural disaster. – Commercial General Liability Insurance: Be protected against claims for injury or property damage.- RV Vacation Liability: Say goodbye to worries about claims arising from your customers' RV shenanigans.
All in all, aligning your ducks and making a wise decision about campground and RV insurance might just be the game changer your business needs. So, remember, forewarned is forearmed and rest easy knowing your business wouldn't get left high and dry.
Getting the Right Coverage: Insurance for Campgrounds
Well, golly, camping sure is a blast, isn't it? But let's face it, as an owner, you might have a bucket-load of different things to worry about! Yep, we're talkin' about insurance for campgrounds, 'cause let's be real, managing campgrounds ain't all s'mores and sing-alongs by the fire. Oh no, it's so much more than just that. You've got a big ol' pot of risks brewing on the campfire – everything from damage to your property, to injuries to those adventurous clients of yours. The right coverage really is a game changer, no two ways about it. It's kinda like your very own safety net, ready to catch you if something gives way. Now, hold onto your hats, 'cause we're diving into some real nitty-gritty stuff here. When looking for the right coverage, there are a few key elements you should be considering. 1. Have the proper liability coverage – for when all those what ifs turn into oh nos. 2. Property insurance – replacing damaged goods won't have to come out of your pocket!3. Workers' compensation – because your employees are essential, and their safety is paramount.
With all those odds and ends to keep in mind, it's no wonder that getting the right coverage for your campground can seem like trying to herd cats. But don't sweat it! Like anything else, once you've got the ball rolling, you'll find that it's a piece of cake. After all, as they say, forewarned is forearmed!
Your Guide to Getting a Quote for Your RV and Campground Insurance
Oh boy, listen up, folks! Finding the right insurance for your RV and Campground can surely be a challenging quest. But hey, you're in luck! You're about to get a straight-from-the-shoulder guide to obtaining just the right quote you need. And before you say, "Insurance, shmInsurance," remember, we're talking protection for your second home – that beloved roadster home away from home! You know as well as anyone that we're not talking apples to apples here. Indeed, getting that quote can feel like juggling cats, but fret not my friend, we're about to spill the beans on how to navigate through this thicket.
Now listen, owners might get thrown off by the sheer number of choices and all the ambiguous jargon that just doesn't do the trick. Yet with a bit more understanding, it's a whole other ball game! You ought to take into account a handful of crucial aspects like the total loss replacement, the coverage of personal belongings, and the potential of emergency expenses. But hang on a sec, we're just scratching the surface. Be sure to also consider the following Emergency Roadside assistance.- Full Timer's Liability.- Medical Payments coverage.
And golly, don't forget that each insurer will view your risk differently. It's like painting a picture – everyone uses different colors. Here man, don't go getting cold feet, armed with these tips, you're already steps ahead in the game. An exhilarating road trip shouldn't be marred by worries of insurance coverage. So hitch up that caravan, embrace the open road, rest assured your RV and campground insurance has your back!
Do You Really Need Insurance for Your RV and Campground?
So, you're the proud owner of an RV, with visions of open roads and starlit nights at beautiful campgrounds dancing in your head. Don't let the open road pull the wool over your eyes, though! One big question that can throw a wrench in your plans is if you really need insurance for your RV and campground. The answer to that, my friend, might be as clear as mud to most new RV owners.
From the get-go, it should go without saying that owning an RV isn't exactly apples to apples with owning a typical car or a house loft downtown. It's a unique beast all its own. As such, you've got more skin in the game and should consider protecting your investment. Skirting around insurance could leave you up the creek without a paddle if something goes wrong. It might seem like you're throwing money down the drain, but on the flip-side, insurance can help you avoid paying an arm and a leg in repairs or replacements in the long run. Owners might think they're saving a pretty penny by not getting insured, but they're playing with fire. In a nutshell, protecting your RV and campground with insurance is a smart move. It's the whole nine yards of responsible RV ownership. How about we break it down If your RV breaks down in the back of beyond, the right insurance can be your knight in shining armor, covering towing and repairs.- Property insurance can cover damages to your treasured RV from storms, fire, or accidents. – A mishap at your campground? Liability coverage can help you weather the storm.- With insurance in your back pocket, you'll have peace of mind to kick back, relax, and enjoy your vacation! In the grand scheme of things, it's not a matter of "do you need insurance?" but more of "what kind of insurance do you need?"
The Importance of Having the Right Coverage
Well, folks, navigating the labyrinth of insurance coverage options can be a bit like trying to corner a greased pig at a country fair. It's an uphill battle, by Jove! But, boy oh boy, the devil is indeed in the details! The importance of having the right coverage cannot, and I repeat, cannot be overstressed. You might fancy yourself invincible today but should Murphy's Law decide to rear its ugly head, you'd be left staring down the barrel of a financial disaster. Like a sword of Damocles hanging over your head, an unexpected calamity can come with a hefty price tag and leave owners mightily peeved. And believe me, that's not a pickle you want to find yourself in. By golly, the right insurance coverage can be your knight in shining armor when the chips are down.
Oh, let's pull out all the stops here and sing it from the rooftops! The right insurance is a lifesaver, it's your safety net, your financial guardian angel, if you will. Without it, well, you're like a duck out of water. We're talking home, health, life, car, it goes on. Each one is as important as the next, each with its quirks and unique ways of covering you just like a warm, comfy blanket.
Home insurance? Check. It'll cover your humble abode against natural calamities or even a pesky burglary.

Health insurance? Double check. It'll take the sting out of expensive medical bills.

Life insurance? You betcha. It'll ensure your loved ones aren't left in a jam when you're pushing daisies.

Car insurance? Of course! It'll keep you covered when that other speed demon decides to play bumper cars on the freeway. Just remember folks, it's not about painting the town red or buying everything under the sun, but finding a package that fits your needs right down to the t. Save your pennies for a rainy day, and get the right insurance coverage. Don't find yourself up the creek without a paddle. Now, go out there and make hay while the sun shines!
Conclusion
In conclusion, owners might experience a variety of challenges and rewards when navigating the world of entrepreneurship. Taking risks could often result in impressive growth and development but also potential pitfalls if not carefully managed. The responsibility of ownership requires a mixture of strategic planning, financial management, and communication skills. Moreover, the importance of innovation and adaptability should not be underestimated; the evolving landscape of the business world demands constant reevaluation and adaptation to stay competitive. It's also critical to remember that while owners might face numerous obstacles, these challenges can serve as opportunities for learning and refinement. Engaging in long-term planning, anticipation of future demands, and fostering a positive company culture are also essential practice. Owners must balance diversifying their professional portfolio, maintaining strong client relationships, and continuously improving their offerings. However, with all these considerations, the most successful owners make their stakeholders' needs and expectations a priority, ensuring a sustainable and prosperous business. Hence, business ownership, while demanding, can prove to be a rewarding experience, filled with learning and growth opportunities.
FAQ's:
1. What kind of insurance do RV owners might need?
Answer: RV owners might need insurance to cover their recreational vehicle, such as liability insurance, collision insurance, and comprehensive insurance.
2. What kind of liability insurance do RV owners might need?
Answer: RV owners might need liability insurance to cover any damage or injury caused by their RV while on the road or at a campground.
3. What kind of coverage do RV owners might need for campground liability?
Answer: RV owners might need coverage for campground liability to protect them from any damage or injury caused by their RV while at a campground.
4. What kind of insurance do RV owners might need for camping?
Answer: RV owners might need insurance to cover their recreational vehicle while camping, such as liability insurance, collision insurance, and comprehensive insurance.
5. What kind of coverage do RV owners might need for camping?
Answer: RV owners might need coverage for camping to protect them from any damage or injury caused by their RV while camping.
6. What kind of insurance do RV owners might need for travel?
Answer: RV owners might need insurance to cover their recreational vehicle while traveling, such as liability insurance, collision insurance, and comprehensive insurance.
7. What kind of coverage do RV owners might need for travel?
Answer: RV owners might need coverage for travel to protect them from any damage or injury caused by their RV while traveling.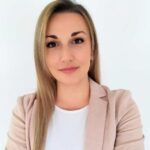 Nina with years of experience under her belt, excels in tailoring coverage solutions for both individuals and businesses. With a keen eye for detail and a deep understanding of the insurance landscape, Nina is passionate about ensuring her clients are well-protected. On this site, she offers her seasoned perspectives and insights to help readers navigate the often intricate world of insurance.