Understanding Professional Liability Insurance
Ah, professional liability insurance, the knight in shining armor for many a business professional. One tiny error – a slip of the tongue, forgetting to cross a T or dot an I – and, before you know it, you're knee-deep in a lawsuit, which, let's be honest here, can be as devastating as a data breach. Yikes! Pump the brakes, though. It's at these times that professional liability insurance can step in, providing a safety net: it covers the cost of defending a claim, and any settlement or judgment. It's a good idea, and frankly, a no-brainer, to chat up an insurance agent about getting a quote.
Professional liability insurance, also known to the cool kids as errors and omissions (E&O) insurance, isn't just for folks in white lab coats. Nope, any business that provides professional services – think accountants, architects, and even dog walkers – could be in the line of fire for claims of negligence, mistakes or (gulp) wrongful termination. Here's what you can typically expect to be covered by professional liability insurance:
– Professional errors and omissions: Basically, if you've made a mistake or haven't done something you should've, E&O has your back.
– Defense costs: If a client sues you, even if the claim is as baseless as a scarecrow in winter, this coverage helps with the legal bills.
– Financial loss: Protect your business and your wallet from the costs of any claims.
Because, let's face it, legal fees can cost an arm and a leg. Remember folks, while business insurance like general liability provides for bodily injuries and property damage, professional liability coverage rides to the rescue when it comes to protecting businesses against claims of professional negligence. We're all human, and as the old adage goes, 'To err is human'; let professional liability insurance be your shield.
Who Needs Professional Liability Insurance and Why?
"Hey there, let's grab a cuppa and chew over who really stands to benefit from professional liability insurance and why it's such a big deal. Picture this, you're running a small business, pouring your blood, sweat and tears into it day-in and day-out. Then, out of the blue, someone brings a claim against you alleging professional negligence. Oh boy, that's when professional liability insurance can rush in like a knight in shiny armor. It helps cover the legal and settlement costs that could have otherwise sucker punched your business finances. You see, this type of insurance, also known as Errors and Omissions (E&O) Insurance, provides coverage against claims of professional mistakes or negligent acts. It can even step up and help when there's an allegation of injury or property damage. Now, there's no one-size-fits-all here, different businesses can need different types of insurance. So hold your horses, before jumping into action. You might ask, "well, how much is this going to set me back?" There's no hard and fast answer, it depends on factors like type of work, business size and different insurance companies' rates. But rest assured, median cost of professional liability insurance is generally considered money well spent for the peace of mind it brings. It's like an umbrella for a rainy day, it's there if you need it and out of sight if you don't. It provides coverage limits that protect against claims of mistakes and can even cover every potential, hair-raising legal cost. What's more, it typically covers negligence, offering a quite necessary lifeline for professionals in sectors such as law or medicine–where they also refer to it as indemnity insurance or malpractice insurance. So why not make it a priority for your business? Get a quote today, because as they say, better safe than sorry!"
Professional Liability Insurance Cost and Factors Influencing It
Gee whiz, forking out for professional liability insurance ain't exactly a walk in the park, considering those juicy premia be a bit on the steep side. But, when push comes to shove and those mistakes – darn it, just slip right out – happen, this insurance is a type that can be a lifesaver. "Why's that?", you may wonder. Well, it's simple. This coverage, also known as errors and omissions insurance, focuses on picking up the slack when alleged negligence turns into a legal avalanche. It basically acts as a buffer, or cushion if you prefer, filtering those high-risk moments when professional liability covers negligence related claims that could otherwise clean you out financially.
Now, don't just rush in and snag the first deal that comes your way. Sift through different insurance companies, get various insurance quotes because a quick penny might save a slow dollar. The cost of your hush-hush professional liability insurance coverage isn't a one size fits all dance. Several factors play footsie with the premia, steering them up or down. They include:
Kind of work you do

– Size of your operation

– Your claims history- Your locationFor instance, high-risk professions that regularly grapple with weighty matters under stringent rules like attorneys or consultants will typically pay a heftier sum for their peace of mind. Further, much as the coverage can help protect your business, different insurance providers may offer a varying degree of protection under the professional liability policies. For example, one type of professional liability insurance may cover claims made only during the policy period, while another insurance policy might extend beyond.

So, effectively picking the ideal professional liability insurance that protects you goes beyond asking "how much business liability insurance cost?" Having a clear understanding of how liability insurance provides coverage ensures that you're effectively shielded when the chips are down. If you bob and weave through the right info, adding professional liability to your repertoire of insurance coverages won't feel like you're paying through the nose. Remember, professional liability insurance protects, so get a professional liability policy that's worth your dime!
Understanding the Coverage of Professional Liability Insurance Policy
Oh boy, let me tell you, understanding the coverage of a Professional Liability Insurance Policy can seem like trying to comprehend rocket science. But hey, let's break it down and see if we can turn this scramble into a pancake. In essence, professional liability insurance is coverage you certainly don't want to fall short on. I mean, we'd all like to say we're perfect, but let's face it, mistakes happen. This insurance rigmarole swoops in as a safety net, the kind that keeps business professionals from claims that could potentially drive them up the wall, or worse, out of business.
So, wondering what exactly professional liability insurance covers? Well, it's a lot like a tightly knitted quilt, covering different types of risks and potential pitfalls that your business may encounter. Dangling modifiers aside, here's the gist of what it provides Protection against claims of negligence or harm caused by your services or advice- Defense costs for lawsuits, even if the claims are unwarranted- Coverage against misrepresentation, violation of good faith, and inaccurate adviceHeads up, though! Don't mistake it for general liability insurance, which is a different animal and covers physical injuries or property damage. Professional liability insurance can help with the more intangible stuff – those tricky issues that have a way of popping up like uninvited guests at a party. Essentially, it's insurance that protects against claims made against you for the work you do. Sure, we all strive for perfection, but when that falls through, professional liability insurance can help cover those mishaps. Phew, what a lifesaver, right? Also known as "errors and omissions insurance", this coverage is like your main wingman in the wild, wild west of the professional world, always having your back when the chips are down!
How to Find the Best Professional Liability Insurance for Your Business
Folks, let's cut to the chase. When it comes to running a successful enterprise, not having top-notch professional liability insurance is akin to walking a highwire without a safety net. It's simple, really – your liability insurance is like a wingman, it has your back when you trip up. Like that invaluable buddy, insurance typically covers a wide gamut of mistakes, oversights, negligence, and even breaches of duty that might occur in day-to-day operations. Just imagine it – one minute, you're the king of the world, and then, bam! A mishap! That's where your buddy steps in, shielding your business from bearing the brunt of financial losses directly.
Well, liability insurance isn't some run-of-the-mill, cookie-cutter kind of coverage. Oh, no! It's a dynamic beast, tailored to your business's unique requirements and risks. For instance, professional liability insurance tends to pop open an umbrella that covers a heavy downpour of potential claims from third parties for physical injury, property damage, and other torts under its umbrella. Known in the biz as the indemnity insurance, this coverage is also known to mitigate risks related to the nature and scale of your business. Now isn't that as comforting as a warm blanket on a cold winter's night? So, here how you get your hands on the best policy Understand what professional liability insurance provides. It should cover the costs your business would incur in defense costs, settlements, and judgments.- Saddle up and do your research. Get yourself a list of reputable insurance providers in the market.- Don't forget, smart cookie, to compare benefits, coverage limits, and premium costs.- Reach out and touch – connect with other business owners, perhaps even your competitors. Nothing like some real-life experience to guide you.- Last but not least, ensure the insurance protects businesses from claims arising not only from current, but past work too. Hold your horses though, simply getting insurance is not enough. Review it periodically, and update as your business risk evolves. It's not about ticking a box, it's about protecting your empire!
Difference Between General Liability and Professional Liability Insurance
Heads up folks, don't mix up General Liability and Professional Liability Insurance. Well, you may be sitting on pins and needles trying to get a handle on all this insurance mumbo-jumbo. So, here it goes. General Liability Insurance, in the simplest terms, is the insurance that covers widespread business risks like bodily injury, property damage, and advertising injury. Kind of like a safety net for those unpredictable moments when grace takes a backseat, and clumsy steps in. It's like the proverbial umbrella that protects you from those rather costly financial rainy days. On the flip side, however, you have Professional Liability Insurance. This is a whole different kettle of fish. This type of insurance, sometimes called Errors and Omissions (E&O) Insurance, swoops in to save the day when you mess up on the job. Imagine you're a doctor and, horrors, there's a hiccup with a patient's treatment. Or maybe you're an architect, and oh my, there's a major calculation error in the building design. Fellow professionals, this is where Professional Liability Insurance steps in, covering the financial fallout from such professional blunders. So, to cut to the chase General Liability Insurance covers things like bodily injury, property damage and advertising injuries.- Professional Liability Insurance, on the other hand, covers you from financial loss due to professional errors or negligence. Just remember, it's not a one-size-fits-all situation. Depending on the nature of your work, you might need one, the other, or even both. Better to be safe than sorry, never a truer word!
Integrating Professional Liability Coverage into Your Business Insurance Strategy
Whoa now! Don't assume you're sliding right into home plate when it comes to setting up your business insurance strategy. That's where integrating professional liability coverage can come into play like an ace out of the bullpen. This isn't your run-of-the-mill red tape stuff, my friend. Nope, it's the safety net that catches you when you're dancing on the tightrope of professional mishaps. It's the insurance that covers your business's behind when things go belly up due to mistakes, negligence, or any unanticipated oopsie-daisies that could potentially occur while conducting your business activities.Now ain't that a bitter pill to swallow? Well, tough cookies because making it big in business isn't just about raking in the big bucks but also about having your ducks in a row when calamity strikes. Take a gander at these perks of integrating professional liability coverage into your business insurance strategy No more sweating bullets over the financial consequences of human error.- Acts as a sturdy umbrella, shielding you from potential client or customer lawsuits.- Keeps your reputation as squeaky clean as a whistle by covering PR costs when things get a tad messy.
So, folks, waste no more time dilly-dallying. Lace-up those boots, pull up those suspenders, and hop on the professional liability coverage train. Voila! Your business insurance strategy, now fortified like a castle against any professional blunders. Your future self will thank you, guaranteed!
Conclusion
In conclusion, the aspect of insurance that covers various liabilities and contingencies is an essential part of prudent financial planning. Insurance serves as a safety net, cushioning the financial impact of unforeseen events like accidents, losses, or health issues. Different types of insurance policies cater to assorted needs, safeguarding your financial stability and ensuring peace of mind.
Life insurance ensures your family's financial stability in your absence, while health insurance assists in meeting the high costs of medical care. Vehicle insurance covers car repairs or replacement post an accident. Homeowner's insurance aids in doing repairs, rebuilding, or even buying a new home in case of catastrophic events. Similarly, travel protection safeguards against trip cancellations, interruptions, and medical emergencies during travels.
Also, the Specialized Insurance covers unique areas like flood, earthquake, or pet insurance. Disability insurance is often overlooked but is crucial as it covers the loss of income due to disability. Business liability insurance helps small businesses meet the costs of legal defense and damages in case of lawsuits.
It's important to understand what your insurance covers, and what it doesn't, to avoid surprises and financial strain. Consider the premiums, deductibles, copayments, and out-of-pocket maximums before deciding on coverage. Getting insurance that covers all your needs is crucial – it's not just about signing a contract; it's about buying peace of mind. Insurance doesn't avert life's misfortunes, but it assures that such events do not devastate your finances.
FAQ's:
Q1. What is professional liability insurance?
A1. Professional liability insurance is insurance that covers the legal costs associated with claims of negligence or malpractice.
Q2. What does professional liability insurance cover?
A2. Professional liability insurance covers the legal costs associated with claims of negligence or malpractice.
Q3. Who needs professional liability insurance?
A3. Professionals such as doctors, lawyers, accountants, and other professionals who provide services to clients may need professional liability insurance.
Q4. What is the difference between professional liability insurance and general liability insurance?
A4. Professional liability insurance covers claims of negligence or malpractice, while general liability insurance covers claims of bodily injury, property damage, and other liabilities.
Q5. What is the cost of professional liability insurance?
A5. The cost of professional liability insurance varies depending on the type of coverage and the amount of coverage needed.
Q6. Is professional liability insurance required by law?
A6. Professional liability insurance is not required by law, but it is recommended for professionals who provide services to clients.
Q7. What is the difference between errors and omissions insurance and professional liability insurance?
A7. Errors and omissions insurance is a type of professional liability insurance that covers claims of negligence or malpractice.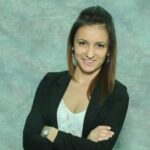 Sanela is a seasoned insurance expert with over 10 years of experience in the industry. Holding the title of Chief Insurance Analyst, he has a deep understanding of policy intricacies and market trends. Sanela's passion lies in educating consumers about smart insurance choices, and he's delighted to share his insights.