Understanding the Need for Earthquake Insurance
Understanding the need for earthquake insurance is essential for homeowners and renters residing in regions prone to earthquakes. Unlike standard homeowners or renters insurance policies, earthquake insurance covers damage caused by earthquakes, thereby providing peace of mind and financial security in the wake of such a disaster. Homeowners and renters insurance typically do not encompass earthquake coverage, as the risks associated with earthquakes, such as cracked foundations, split walls, or other structural damage, are categorically different and often more significant. Additionally, if an earthquake causes a pipe to break, leading to water damage, this subsequent damage might not be covered by standard insurance policies. Thus, purchasing earthquake insurance to cover these specific damages can be invaluable.
In the United States, California Earthquake Authority and other earthquake insurance companies offer residential earthquake insurance. These insurance companies, which are members of a state-monitored network, sell earthquake coverage to homeowners, renters, and even business entities. According to the California Department of Insurance and other state's department of insurance, the cost of earthquake insurance, or the earthquake insurance premium, depends on numerous factors such as the dwelling coverage limit, the location of your home relative to seismic activity zones, and the structure of your home. Therefore, it's highly advisable to discuss the specifics with an insurance agent before buying earthquake insurance.
Moreover, insurance may either be embedded into your residential property insurance policy or as a standalone earthquake policy. Usually, earthquake insurance policies come with a deductible, meaning the policyholder must pay a certain amount out-of-pocket for repair costs following an earthquake before the insurance coverage kicks in. The higher the deductible, the lower the annual earthquake insurance premiums will be. However, this also means a higher out-of-pocket cost for the policyholder if earthquake damage occurs. Understanding these details and costs related to your earthquake insurance policy is vital to make an informed decision about whether earthquake insurance is worth the cost for you.
What Does Earthquake Insurance Cover?
Earthquake insurance is a distinct type of coverage that specifically exists to cover damage to your home and personal property caused by an earthquake. Contrary to popular belief, traditional types of insurance such as homeowners insurance, auto insurance, or flood insurance policies typically do not cover earthquake damage. Therefore, residents living in areas with high earthquake risk might find it prudent to consider purchasing additional earthquake insurance. It's important to note that earthquake insurance deductibles are usually set as a percentage rate, rather than a flat dollar amount, indicating that the cost of insurance could be higher based on the overall value of your home.
Several factors can affect rates for earthquake insurance such as the location, age, and construction style of the home, hence homeowners should contact their insurance company or state insurance department for precise details. Most insurance companies that are members of the same insurance network will likely be able to offer you earthquake insurance. Earthquake insurance coverage can be added to your existing homeowner's insurance policy, or occasionally, it might be purchased as a standalone policy. Key aspects of earthquake insurance may include:
Coverage for damage to your home and any structures on your property, like garages or sheds.

Personal property coverage, which could help pay for possessions inside the home damaged by an earthquake.

If deemed necessary, cost coverage to live somewhere else temporarily due to an earthquake damaging your residence. 
It's crucial to understand the following if you don't have earthquake insurance: in the event of an earthquake, you may not be able to file an insurance claim with your homeowners insurance policy to pay for any damage caused by the earthquake. Subsequently, analysis of whether you need earthquake insurance will greatly depend on the earthquake risk in your location, the cost of your home, and the estimated cost to repair or replace it. Notably, specific places like California have unique resources available for residents, with options for earthquake insurance in California often broader than in other states.
Determining How Much Earthquake Insurance You Need
Determining how much earthquake insurance you need is an essential aspect of a comprehensive homeowners policy. This type of insurance coverage is a specific supplemental policy that augments your standard home insurance, providing protection from the often considerable, sudden damage caused by an earthquake. It's imperative to note that many traditional homeowners and auto insurance policies do not cover damage attributed to earthquakes, thus necessitating the need for such a specific policy. Earthquake insurance can help cover the cost of these damages and assist you in getting back on your feet swiftly. Your insurance company will help guide you through the process of objectively evaluating the potential risk and determining how much earthquake insurance you need.
A robust earthquake insurance policy from the same insurance fight typically includes multiple facets of coverage for your home, expenses for temporary living during home repairs, as well as personal property. Thus, it's crucial to assess the full value of your assets and the potential scope of damage that an earthquake could cause in your locale when deciding how much earthquake insurance is worth to you. Furthermore, earthquake insurance plans often include earthquake deductibles. These are costs that you'll need to pay for earthquake damage out of pocket before your insurance kicks in. Thereby, you may need to consider whether you are able to add earthquake coverage to your standard homeowners or auto insurance policy.
Do not forget; earthquake insurance policies are often separate from a general homeowners policy, signifying that the same incidents that may be covered by your homeowners policy may not be covered by earthquake insurance and vice versa. To clearly differentiate, it may be beneficial to contact your insurance company, not only to inquire about the specifics of what would be covered but also to gauge how much earthquake insurance costs. This policy can be vital, not just for homeowners, but there's also earthquake insurance for renters, which can cover personal property damages and additional living expenses if you were to get displaced due to an earthquake.
Exploring the Costs: How Much Does Earthquake Insurance Cost and its Worth
Determining the costs and worthiness of earthquake insurance requires scrupulous analysis and consideration of several factors. The cost of earthquake insurance varies greatly depending on numerous aspects, including the location of the property, the underlying soil type, and the construction of the building. Despite the variation, it is essential to question: how much is earthquake insurance worth?
The justification for earthquake insurance worth can be further expounded by understanding the potential crippling financial burden one might incur after an earthquake, which ordinary homeowner's insurance does not cover. Typically, earthquake insurance will cover the repair and rebuilding costs of a property after an earthquake, filling in the financial gaps that a conventional insurance policy leaves. However, an often overlooked but significant factor when considering whether or not to acquire earthquake insurance even extends to areas that have low seismic activity. While one might initially dismiss such a thought, it is critical to recognize that even minor-seismic areas can occasionally experience intense earthquakes. 
Furthermore, it is vital to understand that the costs for earthquake insurance are contingent upon the earthquake risks associated with the property's geography. Consequently, if you come to the decision that insurance would be a savvy financial measure, it is also worthwhile investing time in determining what the insurance would cover, to ensure that the policy adequately meets your needs. Whether it's the cost of temporary accommodation or replacement of personal belongings, an all-inclusive insurance policy should address the various eventualities that could ensue from an earthquake.
A Look at California Earthquake Insurance and Understanding the Unique Risks
California's unique geographical location makes it highly susceptible to seismic activities, highlighting the significance of a comprehensive earthquake insurance policy for the state's inhabitants. Earthquake insurance typically serves as an add-on to a standard homeowner's policy, which usually does not cover damages caused by natural disasters such as earthquakes. As such, it provides a safety net, ensuring that homeowners can afford to rebuild or repair their properties following an earthquake. Given California's history of substantial seismic activity, the role of earthquake insurance cannot be overstated.
Understanding the distinct risks involved in residing in a seismic hotspot such as California requires a thorough examination of the nature, frequency, and potential impact of earthquakes. This entails comprehending seismic phenomena, including the Richter scale readings, aftershock potential, and damage expectancy. In addition, one must be familiar with key aspects of earthquake insurance in California, such as:
Policy Coverage: This includes dwelling coverage, personal property coverage, and additional living expenses coverage.

Deductibles: Understanding the applicable deductible, usually set as a percentage of the home's reconstruction value, is critical.

Exclusions: Certain ancillary structures might not be covered and must be identified.
Balancing the potential risk of destructive seismic activity against the cost of insurance is a vital financial decision in California. As such, homeowners should carefully analyze their specific threats, property values, and financial capability when considering earthquake insurance policy options.
The Process of Buying Earthquake Insurance: Coverage and Deductibles
The process of acquiring earthquake insurance is a crucial undertaking that demands scrupulous consideration and thorough understanding of its key aspects, such as coverage and deductibles. Earthquake insurance typically functions in a way slightly different than regular homeowner's insurance; it provides cover specifically for damages caused by seismic activities, thus acts as a standalone policy. The coverage sphere can be comprehensive, including dwelling coverage that extends to the repair and rebuilding of your home, personal property coverage for damage or loss of personal belongings, and additional living expense (ALE) coverage that caters to your temporary relocation expenses while your home is being restored.
As for the deductibles, they represent the definite amount the policyholder is obliged to pay towards a loss before the insurance company begins to pay a claim. Contrary to numerous different types of insurance policies where the deductible is a fixed amount, in earthquake insurance, deductibles are customarily defined as a percentage, usually from 5% to 25% of the home structure's insured value. Consequently, if your house is insured for $200,000 and an earthquake causes damage, and if your deductible is 20%, you would be accountable for $40,000 before your insurance pays out. It is thus, imperative to deliberate on an optimal deductible that strikes a perfect balance between managing the premium cost and the amount you can afford to pay out-of-pocket in the event of an earthquake.
Conclusion
In conclusion, it is vital to recognize the importance of being properly insured, particularly when it comes to potential natural disasters like earthquakes. Earthquake insurance typically provides coverage for damage ensuing directly from seismic events. This insurance is not just about dwelling protection, but also covers personal property losses, and additional living expenses incurred if the home is uninhabitable after an earthquake. Despite common misapprehensions, regular home insurance policies usually do not cater to earthquake damages, making it crucial for homeowners residing in earthquake-prone areas to consider opting for this specific insurance. Land movement triggered by earthquakes can lead to severe destruction of properties, leading to substantial financial losses especially if one does not have adequate insurance coverage.
Therefore, having earthquake insurance typically eases the burden of recovery, securing homeowners financially, and providing peace of mind knowing their homes and assets are protected against such devastating occurrences. Keep in mind that the cost of such insurance may vary depending on the earthquake risk of the area, the home's value, and the insurance company's policy. Therefore, homeowners should conduct a comprehensive evaluation before purchasing an insurance policy, assessing its benefits versus its cost. Ultimately, earthquake insurance offers potentially invaluable protection and should be given thorough consideration by any prudent homeowner.
FAQ's:
Q1. What is earthquake insurance typically?
A1. Earthquake insurance typically is a type of insurance that covers damage to property caused by earthquakes.
Q2. What does comprehensive earthquake insurance cover?
A2. Comprehensive earthquake insurance typically covers damage to property caused by earthquakes, including structural damage, personal property damage, and additional living expenses.
Q3. How much does earthquake insurance cost?
A3. The cost of earthquake insurance varies depending on the location and the amount of coverage desired.
Q4. Is earthquake insurance worth it?
A4. Earthquake insurance can be a valuable asset in protecting your property from damage caused by earthquakes. It is important to consider the cost of the insurance and the potential cost of repairs in order to determine if it is worth it.
Q5. What is the best earthquake insurance?
A5. The best earthquake insurance is the one that meets your needs and budget. It is important to compare different policies and coverage levels to find the one that is right for you.
Q6. What is the difference between earthquake insurance and homeowners insurance?
A6. Earthquake insurance typically covers damage to property caused by earthquakes, while homeowners insurance typically covers damage to property caused by other events, such as fires or storms.
Q7. Does earthquake insurance cover landslides?
A7. Earthquake insurance typically does not cover damage caused by landslides, but some policies may offer additional coverage for landslides.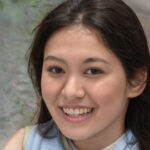 Khubon has been guiding clients through the complexities of various insurance policies. With his vast knowledge and hands-on experience, Khubon is dedicated to helping individuals and businesses make informed insurance decisions. Through this site, she shares valuable insights and expertise to demystify the world of insurance for readers.