Introduction to Personal Liability Insurance
Well folks, let's dive headfirst into the world of Personal Liability Insurance—it sure ain't no walk in the park! At its core, this type of insurance is your knight in shining armor, an invaluable layer of protection when uninvited trouble comes knocking at your door. Picture this: an unfortunate accident ensues on your property, or perhaps a slip of the tongue leads to a defamation lawsuit. Imagine owing up to a whopping one million dollars in damages. Talk about landing in hot water! With Personal Liability Insurance, these scary scenarios aren't your worst nightmare anymore, they're just an undesirable hiccup in your day-to-day life.
Hang on a minute, does this mean every Tom, Dick and Harry requires Personal Liability Insurance? The short answer is— well, yes. More often than not, folks underestimate the probability of being in a situation where all of a sudden they're held accountable for damages. Whether you're a homeowner, tenant, or a dog owner, there's a wide range of potential risks lurking around every corner; the list goes on and on. Just to put things into perspective, here are a few scenarios:
An unforeseen injury occurs on your property

Expenses resulting from an innocent dog-bite

Legal fees from slander or defamation lawsuits

Accidental damage to someone else's property
Bucket loads of unpredictability might feel like biting off more than you can chew at first glance, but that's where Personal Liability Insurance steps in. It's Murphy's Law in action, folks—if something can go wrong, it probably will. And when it does, you're better off safe than sorry!
Understanding the Crucial Role of Liability Coverage in Personal Liability Insurance
Well, well, well! Today we're going to discuss something that folks are, more often than not, confused about – Understanding the Crucial Role of Liability Coverage in Personal Liability Insurance. You see, folks, it's always best to have things buttoned up, and that's where personal liability insurance comes into play. It's usually a part of a home insurance, renters insurance, or auto insurance policy, providing a strong safety net for you in case the unexpected happens. 
Oh, it's not all doom and gloom, though! This coverage type primarily protects you against financial ruin. Not a fan of the word 'ruin,' honestly. I prefer 'hiccup'. It's less dramatic. Anyway, Imagine this: You unintentionally cause an injury to someone or damage someone else's property. Ouch! Having personal liability coverage saves your bacon because it will help you cover costs such as medical bills, or repairing property damage. It even covers legal fees if you are held legally responsible. That's a biggie!
Now, let's break it down a bit further. The liability coverage in your policy mainly includes bodily injury and property damage coverage. Extended coverage may also be provided for additional coverage, such as issues stemming from slander or libel. Fancy words, eh? Basically, your liability policy will help pay up to your coverage limits for Medical expenses resulting from a bodily injury, – Costs to repair or replace damaged property, and- Legal fees if you're held legally responsible.
The liability limit set by your insurance company thus becomes your safety net. Like a well-crafted umbrella insurance policy, it shields you from the storm of expenses you could face. Moreover, this type of coverage does not only protect homeowners but also renters, hence a renters policy may seem befitting for them. This coverage might also be a part of a comprehensive personal liability or general liability coverage, so, with insurance, it seems, there's always more than meets the eye. So, when deciding, you might seriously want to consider consulting with an insurance agent to understand different types of coverage and determine how much personal liability coverage you need. Better safe than sorry, eh?
How Personal Liability Coverage Complements Homeowners Insurance
Oh boy, you're in for a treat when it comes to understanding how personal liability coverage really lends a helping hand to your homeowner's insurance. You see, when life decides to trip you up and throw a curveball, having personal liability insurance coverage is like having an extra layer of armor. When you perhaps accidentally break your neighbor's window or if someone takes a nasty fall on your property leading to a bodily injury or property damage, this is where liability insurance can kick in, folks. It's one of those times where you're relieved to have specific coverage, instead of being stuck between a rock and a hard place.
Picture this, personal liability coverage may cover the medical bills if a guest gets hurt while doing a jig at your annual summer barbecue. Heck, it could even potentially cover a lawsuit if your beloved furry friend, Fido, decides to bite the postman! That's right, it essentially covers a range of personal liability claims, saving you from financial heartache. But wait, there's more:
Liability coverage may also cover damage to the property of others.

Unlike standard coverage, personal liability insurance also occasionally covers legal defense costs when a liability claim is brought against you.

In certain instances, renters insurance will cover certain personal liabilities, providing some peace of mind.

The personal liability coverage limit in your homeowners or condo policy decides the maximum your policy will pay for an individual incident.
Always bear in mind, though, like the weather, coverage amounts and the types of liability insurance that'll protect your castle vary by state. So do your homework, and get personal liability coverage tuned to your needs. Ultimately in the great circus that's the insurance industry, it's prudent to divulge in a business insurance policy or car insurance that provides the essential coverage to protect your business or vehicle too. After all, each type of personal liability insurance covers a different aspect, ensuring that you aren't putting your home, business, or car at risk, given the financial perils your business could face or even the cookie-crumbling damage a car accident could wreak.
Insurance Policies: How Personal Liability Insurance Protects You
Trust me, buddy, Personal Liability Insurance is your best friend in a rainy day situation. It's the knight in shining armor that jumps right in when you're looking at bills coming out of the wazoo thanks to some mishap or the other. This type of coverage isn't just something fluffed up by insurance companies to make a quick buck. No siree, it's real, and it provides coverage up to the policy limit for incidents where you're legally responsible. We're talking accidents or personal injury cases, and even property damage. The nitty-gritty of what's covered can change, so it's smart to check with your provider.
Tick these off while you're at it:
Does your personal insurance cover certain personal liability claims?

Does your general liability insurance cover the property of others in case of a disaster?

What general liability insurance policy gives the best bang for your buck when it comes to liability insurance cost?
Let's consider this scenario. Say, you've fancied starting a baking business from your cherished crib, and a customer ends up chipping a tooth on a stealthy cherry pit you missed. Ghastly thought, right? Out of the frying pan and into the fire, so you'd think. But with an adequate general liability policy, whether it's a property insurance policy or commercial general liability, it helps cover your small business against claims like these. The general liability can help pay for any dental nightmares or legal defense if Captain Cherry Pit decides to sue.
It's also worth taking a gander at homeowners insurance policies. 'Cause you know, homeowners policies provide coverage for personal injury inside your home, and having a separate personal liability policy helps if your homeowner's insurance isn't enough to cover the calamity. It's crucial you figure out how much coverage you need to set your mind at ease. Medical payment coverage, for instance, might be worth having a squiz at. Just remember, the limits of your policy dictate how much your insurance can help cover.
So the bottom line is, while having liability insurance policies can seem like a bitter pill to swallow, they really do work like a charm in the long run. It's your top-notch shield against putting your business at financial risk, and the best path for you might be a blend of different types of insurance. But better safe than sorry, right? Ensuring you've geared up with the adequate coverage for your needs is as crucial as remembering to take that cherry pit out! So, check up on that insurance and you'll be likely sailing smoother than butter on a hot knife.
The Concept of 'Sue' and How You're Covered by Personal Liability
Getting tangled in the web of "Sue" can be as slippery as an eel, and let's be honest, nobody wants that, right? As much as we'd love to think of we're immune to life's curveballs, the reality is starkly different; projectiles come flying fast and furious. The concept of 'Sue', quite ironically, is not your next-door neighbor Sue, but it's about being potentially slapped with a lawsuit, AKA being sued. Now, the phrase that rings pearls to your ears here is 'Personal Liability'. This is such a lifeline, a knight in shining armor type deal! You see, having your back carved in stone with Personal Liability makes sure that even when you're in hot soup, you'll be covered.
It's essential to chew over "what coverage do I need" and how "liability coverage can help", before you're left high and dry. It's like that good old umbrella your mom always nagged you about bringing along on cloudy days – you might not need it, but on the off chance it buckets down, you'll find it's worth its weight in gold! Personal liability soothes those fears of financial despair when encountering accidents or unintentional harm caused on someone else's turf. It's especially crucial for our hardworking "small business owners". They ought to get their heads out of the clouds and remember that their "insurance covers a business" against a flood tide of possible claims.
A solid liability coverage brimming with benefits is like an insurance secret weapon:
It mitigates the risk of legal disputes, which can lead to bankruptcy

It builds up an impressive defense against potential lawsuits

It covers the costs associated with damage or injuries due to accidents, even slips and trips on their premises
In short, liability helps a heck of a lot. Sometimes, what seems a 'snowball's chance in hell' becomes the hot ticket item you ought to have! Don't let yourself or your business be caught with their pants down. Having the right coverage for the mean spiral of 'Sue' could be your saving grace!
The Role of the Insurer in Personal Liability Insurance
Well, let's dive right into the thick of things, shall we? In the grand chessboard of personal liability insurance, the insurer plays a role as pivotal as the queen – they hold the key to your kingdom's safety. Break it down and it's fairly straightforward: the insurer is your knight in shining armor when the proverbial "foot slips". They're the ones that take the heat, sparing you from forking out a chunk of your hard-earned cash when you inadvertently cause harm to others. With a tap of their magic wand, they handle legal matters that sprout up, leaving you to concentrate on the more pressing pies-to-be-cooked of day-to-day life. In a nutshell, they offer a shield – a safeguard, if you like – from the unexpected curveballs life throws your way.
Now, let's shoot the breeze about what this 'coverage do I need' malarkey is all about. You see, no hard and fast rule dictates the amount of coverage needed as it largely depends on an individual's risk profile and the assets they need to protect. That's a bit vague, isn't it? Here's a bit more flesh on the bone:
If you're involved in high-risk activities or professions, buddy, you're going to need more coverage.

Got a lot of valuable assets lying around? Liability coverage can help protect them from lawsuits.

And let's not forget those small business owners! Their livelihood and universe – their business – could collapse faster than a house of cards without ample protection. For them, liability insurance helps build a fortress around their baby, because hey, insurance covers a business from potential debilitating costs. 
So, while many view insurers as the bad guys, craving for premiums while dragging their feet to pay claims. Remember, it's not all doom and gloom. Put in the simplest terms, they're the ones who've got your back when the chips are down.
Delving into Exclusions: What's Not Covered by Personal Liability Insurance
Now, let's delve into the nitty-gritty – What's not covered by your Personal Liability Insurance? You hear about this topic time and again, but it's always a bit of a head-scratcher. It's not all sunshine and roses, mate; personal liability insurance has its fair share of blind spots. Picture this; you're a small business owner, and you've worked your fingers to the bone to build your enterprise from the ground up. Naturally, you assume your personal liability coverage can help cover your business too. But alas, that's a common misconception. Insurance that covers a business is a different animal altogether!
Yup, you've got it. Your personal liability insurance might not shield your business from potential losses. Business-related lawsuits and claims are a horse of a different color and require business liability insurance. We all know the old saying, "don't count your chickens before they hatched," so it's always best to be knowledgeable about what coverage you need. On the off chance that you find yourself in hot water, you'll want to be adequately covered. Here are a few things typically not covered by personal liability insurance:
Business-related claims or accidents 

Intentional or criminal acts 

Automobile-related lawsuits
Don't let these exclusions leave you with your hands tied. Being a well-informed policyholder can go a long way in ensuring that you've dotted your i's and crossed your t's. Remember, it's not always all doom and gloom. Personal liability insurance still plays a pivotal role in managing risk and can provide a significant safety net, just not for everything under the sun. So, small business owners, pay heed and cover your bases correctly, because personal liability insurance is not a one-trick pony!
Conclusion
In conclusion, the realm of insurance coverage often poses a significant conundrum for small business owners. Understanding the level of coverage one needs is imperative to successful business management. Consulting with insurance professionals can help discern the specifics of what insurance covers a business for, such as potential accidents, natural disasters, lawsuits, and other unforeseen events. Worth specificness is understanding how liability coverage can help. Liability helps provide protection against claims resulting from injuries and damage to people or property. It covers legal costs and payouts for which the insured party would be found liable. However, it doesn't cover intentional or malicious acts.
In essence, it's all about understanding the risks involved in your business operations and making sure you have ample coverage to protect against these vulnerabilities. Therefore, the overarching discussion is not just about the amount of insurance you must hold, but rather about ensuring the scope of your coverage sufficiently protects your business operations. The phrase "coverage do I need" does not merely refer to a blanket amount, but a thorough, layered approach to business security. Therefore, small business owners must carefully assess their industry, business operations, and potential risk areas before choosing the right insurance plan. This holistic approach will ensure that their business is well protected from potential risks and liabilities.
FAQ's:
Q1. What is personal liability insurance?
A1. Personal liability insurance is a type of insurance that provides coverage for individuals in the event of a lawsuit or other legal action. It helps protect individuals from financial losses due to legal action taken against them.
Q2. What coverage do I need for personal liability insurance?
A2. The coverage you need for personal liability insurance depends on your individual situation. Generally, it is recommended to have coverage that covers a business, as well as liability coverage that can help protect small business owners.
Q3. How does personal liability insurance help?
A3. Personal liability insurance helps by providing financial protection in the event of a lawsuit or other legal action. It can help cover legal costs, as well as any damages that may be awarded to the plaintiff.
Q4. What does personal liability insurance cover?
A4. Personal liability insurance typically covers legal costs, as well as any damages that may be awarded to the plaintiff. It can also provide coverage for medical expenses, property damage, and other costs associated with a lawsuit.
Q5. How can personal liability insurance help small business owners?
A5. Personal liability insurance can help small business owners by providing financial protection in the event of a lawsuit or other legal action. It can help cover legal costs, as well as any damages that may be awarded to the plaintiff.
Q6. What are the benefits of personal liability insurance?
A6. The benefits of personal liability insurance include financial protection in the event of a lawsuit or other legal action, coverage for legal costs, and coverage for any damages that may be awarded to the plaintiff. It can also provide coverage for medical expenses, property damage, and other costs associated with a lawsuit.
Q7. How does liability coverage help?
A7. Liability coverage helps by providing financial protection in the event of a lawsuit or other legal action. It can help cover legal costs, as well as any damages that may be awarded to the plaintiff.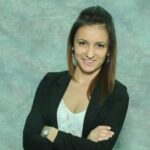 Sanela is a seasoned insurance expert with over 10 years of experience in the industry. Holding the title of Chief Insurance Analyst, he has a deep understanding of policy intricacies and market trends. Sanela's passion lies in educating consumers about smart insurance choices, and he's delighted to share his insights.