A Comprehensive Guide to Motorcycle Insurance
Well giddy up! Hold onto your hats folks, 'cause we're about to take a deep dive into the wild and wooly world of motorcycle insurance. You might think riding a motorcycle is all about the open road, the wind in your hair, and the thrill of freedom. Believe me, it is. But, let's not forget the nitty-gritty; the less glamorous, but seriously crucial part; that's right, it's insurance. Consider this your fully loaded, all singing, all dancing guide to motorcycle insurance, or as some folks like to call it, your 'Get Out of Financial Jail Free' card. 
The stakes are high, and knowledge is power in these parts (I'm talking about the land of coverage options, insurance requirements, and deductibles)! Let's first talk about what motorcycle insurance actually is. Essentially, it's your fail-safe. It's what's going to pick up the tab when things go pear-shaped. Whether you've got a shiny new motorcycle or a trusty old stead, the right coverage can save your bacon when life throws a curveball (like collision, bodily injury, property damage, and even theft). With the big ol' list of unpredictable things you might encounter on the road, here are some coverage options that insurance companies normally offer: 
Collision Coverage: Cranked over your motorbike in a prang? Not to worry, collision coverage has got your back.- Comprehensive Coverage: This one's for all things non-collision related, like theft, vandalism, or even a pesky fallen tree branch.

Liability Insurance: Imagine, you get into a minor scuffle with another driver and it's your fault (oops!). Liability insurance swoops in and takes care of the other party's property and bodily injury costs.

Medical Payment Coverage: Ended up in the ER after taking a tumble from your bike? This coverage would kick in to take care of medical bills and sometimes even lost wages.
Look, insurance might look like a hassle, but remember, it's much cheaper than getting caught with your pants down, having to dig deep into your pocket to replace a bike or bankroll a hospital stay. So, think smart, ask your insurance agent loads of questions, consider what level of coverage you need, and protect yourself from being caught in the rain without a brolly. Hey, you don't want to be the motorcyclist stuck far from home, with no help, because you thought you'd save a few bucks by skipping out on roadside assistance coverage, do you? Stay safe, fellow riders!
Understanding the Fundamentals of Motorcycle Insurance
Ain't motorcycle insurance a tough nut to crack? But hey, don't sweat it! Your handy motorcycle insurance guide is right here to help you grasp the real nuts and bolts of motorcycle insurance. You see, just like car insurance, motorcycle insurance is not optional- it's a must-have. Essentially, it's an agreement between you, the motorcycle rider, and your insurer that provides financial coverage in the event of a motorcycle accident. It's critical to understand that different insurance companies offer different coverage, from bodily injury liability to personal injury protection. Better safe than sorry, right? 
Bodily injury liability coverage or PIP, an acronym for personal injury protection, will have your back if you're involved in an accident. Here's how it works: If, God forbid, you cause an accident, liability coverage kicks in to cover the medical expenses of other motorists and passengers, but not yours. This coverage also protects you in the event you are sued. Feeling a bit overwhelmed? Just remember – there's no such thing as a free lunch. So, the value of your motorcycle and your potential medical bills after a motorcycle accident will help in deciding your liability coverage limit. In most cases, states require a minimum insurance amount, often known as the state minimum, but you may want to consider more coverage if you want to make sure you don't pay out of pocket for expensive at-fault motor vehicle damages or injuries.
Collision and comprehensive coverage: protects the value of your motorcycle from both damages caused by a collision with another vehicle, and other potential hazards such as theft, fire, or vandalism.

Medical Payments or Personal Injury Protection (PIP): helps cover your medical expenses or those of a passenger in case of an accident, regardless of who's at fault.
Of course, additional coverage like uninsured motorist coverage or coverage for lost wages can also come in handy, especially when you're riding the rollercoaster of life. Insurance providers also consider factors like your driving record, the distance from your home, and your motorcycle's safety measures. But, remember to file a claim promptly after an accident, it's the mantra to get your due coverage. Whew! Looks like we covered quite a distance. So keep calm, ride safe and leave the insurance worries behind!
An Overview of Motorcycle Insurance Coverage Options
Well now, let's ride into the world of motorcycle insurance coverage options. Just as every bike is unique like a snowflake, so are the needs of its rider, so insurance policies are far from a one-size-fits-all affair. We've got all sorts of options to consider, from collision insurance, which covers damage to your motorcycle from you guessed it, collisions, to comprehensive insurance, which is a real lifesaver when your beloved bike is damaged in an accident involving, say, acts of nature or theft. Just imagine, rolling off after a pit-stop only to find your ride grinning cheekily, sporting a fresh bear claw scratch! 
Now, the type of coverage can vary as wildly as a biker on an open road, but here's where motorcycle insurance really shines. It takes into consideration the specific nuances of motorcycle safety, the common types of motorcycles and even the distance from home to your regular routes. It's as personalized as your hand tooled leather saddle.
Now on to mandatory stuff! As a rule, every rider needs some minimum liability coverage. It's a no-brainer, given that riding-Tonto-style on a steel horse can involve an accident here or there. With liability coverage, you're covered for bodily injury and damage to others in case it's proven that you're the one behind that unfortunate tumble. Many riders, however, don't stop at the bare minimum and consider purchasing higher limits. Look, nobody plans on turning their two wheels into a four-wheel fiasco, but when injuries are suffered, the costs can skyrocket faster than a drag racer. Including benefits like medical payment coverage means your medical bills are covered if you, or your passenger, get a bit banged up. 
Once you enter the territory where coverage per accident is not available, bodily injury coverage becomes a real boon. Here's a hot tip, many carriers offer a whole host of extras to sweeten the deal! These can include coverage for customized parts and equipment, roadside assistance, and even trip interruption coverage. So, whether you're plagued by a puncture or shivering in a sudden hailstorm, your insurance policy can swoop in to the rescue faster than a superhero on a superbike.
Insuring Your Motorcycle: Property Damage and Full Coverage
Well, now, let's chat about the nitty-gritty of motorcycle insurance. There's no beating around the bush here, coverage requirements can vary from one place to another like birds of different feathers, but when all's said and done, the end goal remains the same– keeping you and your beloved two-wheeler safe and sound on the open road. Motorcycle insurance policies typically come with property damage liability coverage; this nifty little feature ensures that if your two-wheels cause a ruckus and damage someone else's property, you won't be left up the creek without a paddle. 
It essentially covers the costs of any harm done, all the way from broken fences to deformed lamp posts; but remember, common motorcycle insurance doesn't always go full throttle!
Full coverage on your motorcycle, on the other hand, could be as snug as a bug in a rug, offering a warm blanket of comprehensive and collision coverage. Sorry to burst your bubble, but it's a no-brainer that accidents can and do happen, and sometimes those accidents aren't even caused by the driver's mistakes but by other unpredictable, uncontrollable factors. From potholes eager to dent your ride to sudden storms that play dirty with debris, comprehensive and collision coverage is your knight in shining armor, tackling these unwelcome guests head-on. However, there are instances where full coverage is not available, such as when your beloved hog is older than the irritable woman next door. Regardless of whether your coverage includes 
Paying up for injuries suffered in an accident caused by another party

Gearing up to combat natural disasters

Pulling up your bootstraps against theft
It's crucial to remember that the amount of coverage you opt for and the type of coverage you need hinge primarily on your individual circumstances and how often you engage with that open road.
Sourcing and Evaluating Motorcycle Insurance Quotes
When the rubber meets the road, finding the right motorcycle insurance is as essential as keeping your bike in tip-top shape. Whoa, hold your horses! The first step towards getting the right coverage starts with sourcing various motorcycle insurance quotes. Now, let's not beat around the bush – this may sound like trying to find a needle in a haystack, but variety is indeed the spice of life. Whether it's from established insurance giants or bespoke insurers specializing in motorcycles, spreading your net far and wide is every savvy bike owner's secret sauce to landing a stellar deal.
Evaluating the gathered motorcycle insurance quotes, however, is a different kettle of fish altogether – like comparing apples and oranges. Not all motorcycle insurance covers are created equal, so it really pays to read the fine print. Here are a few things to factor in What risks does the policy cover? Think accidents, theft, third-party liabilities – the works.
Does it provide any additional benefits or discounts, such as a no-claim bonus?

What's the premium-to-coverage ratio? Are you getting the most bang for your buck?
So, no need to go hell for leather getting motorcycle insurance. With a little elbow grease and a keen eye for detail, you can easily source and evaluate quotes to find the one that provides the best coverage for your bike. It's not as hard as pulling teeth, and when you hit the jackpot, you'll be over the moon, knowing your prized possession is well protected.
How to Buy Motorcycle Insurance: A Step-by-Step Guide
If you're itching to hit the open road on your hog, don't forget the oh-so essential motorcycle insurance! It's not just buying a policy; it's investing in peace of mind. You'll never have to worry about getting left high and dry if life throws you a curveball. Buying motorcycle insurance is much like doing a tightrope walk, a balance of cost and coverage must be struck to prevent financial tumbling – it's a necessary balancing act for every motorcycle owner.
Alrighty then, let's jump right into the nuts and bolts of the process. When you're shopping around for the right policy, ensure the motorcycle insurance covers not just damage to your precious two-wheel companion but also personal injury and liability coverage. Keep a keen eye out for comprehensive policies – the ones that take care of theft, vandalism, and other non-accident related misfortunes. And, goodness me, don't overlook the uninsured/underinsured motorist coverage. It isn't a hoot finding oneself hit by a driver who can't cover your damages. So, in a nutshell, here are the key steps: 
Shop around for the best quote. 

Make certain the motorcycle insurance covers damages, injuries, liabilities.

Consider comprehensive policies for non-accident mishaps.

Ensure you're protected from uninsured/underinsured motorists.
Take these to heart, and you'll be set to rev those engines with the wind in your face, and hopefully, nothing but clear skies ahead!
Requirements for Motorcycles: Ensuring Adequate Coverage and Compliance
Well, let's cut to the chase. Covering your motorcycle isn't a choice, it's a must-have! Ensuring adequate coverage and compliance is kinda like making sure your motorbike can rev up smoothly on the open road – you got to have the right stuff. From fender to tailpipe, your motorcycle insurance should cover every nook and cranny, not forgetting those tricked out accessories too! Speaking of which, aside from the standard coverage for bodily harm and property damage, you should also get your hands wet with additional coverage. Have you given any thought to that? Collision, comprehensive and uninsured motorist coverage for those, (excuse my French), rotten apples who zoom around sans insurance – these are all worth pondering. Anyway, pop your wheelie over to the compliance part. Boy, that's a whole other can of worms! It's like trying to keep your balance on a high wire. 
As a motorcycle enthusiast, you need to meet specific requirements that your wonky two-wheeler should adhere to. Like it or not, it's all in the fine print! Now, guidelines vary across the board, but here's a couple of the usual suspects Traffic laws: knee down or not, you got to follow them rules or face the music!- Licensing: don't even think about cruising without the proper paperwork, mate.- Helmet laws: A no-brainer, right? Still, some folks need to be reminded!
And bingo, you're good to go! So go get your motorcycle insurance, cover all your bases and make sure you're street legal. It's a lot to chew on, for sure, but for a safe, enjoyable ride, it's right on the money.
Unlocking Value: A Guide to Motorcycle Insurance Discounts for Motorcyclists
Here's the deal, folks – motorcycle riding isn't all about the wind flowing through your hair and adrenaline pumping through your veins. No sir, it's deeper than that, especially when it comes to dealing with the nitty-gritty aspects like insurance. "Unlocking Value: A Guide to Motorcycle Insurance Discounts for Motorcyclists" is the indispensable handbook for navigating this tricky field. Hell, it's the secret sauce to driving off with a fancy motorcycle, knowing you've got yourself a full coverage insurance that won't cost an arm and a leg.
You see, folks tend to kick motorcycle insurance to the side, assuming it's no different than car insurance. But, there's the rub! Motorcycle insurance covers so much more. Oh, and boy, the discounts are like gold nuggets that are just waiting to be unearthed. This guide allows you to delve into possible discount categories such as 
Being a veteran rider with a clean slate,

Belonging to a recognized motorcycle organization,

And even something as simple as paying your premium on time. 
So, getting your hands on this guide is like hitting the jackpot – a treasure trove of valuable tips and guidelines that lets you find a great deal on motorcycle insurance without breaking a sweat!
Conclusion
In conclusion, it is crucial for every motorcycle owner to understand the importance of motorcycle insurance, as it protects riders from various unforeseen circumstances, such as accidents, theft and damage. Motorcycle insurance not only covers the cost of damage to your bike but also offers protection against personal injury and liability. This is useful when accidents happen due to negligence, as the insurance helps cover the financial obligation that might arise due to the damage to the third-party or their property. The coverage of this insurance offers the motorcyclist peace of mind, knowing they have financial protection against potential road and non-road risks. Therefore, securing a comprehensive motorcycle insurance policy is a wise decision for every rider, guaranteeing their ride's wellbeing and their own financial security. Remember, safe riding is vital, but complete protection comes with insurance coverage.
FAQ's:
1. What does motorcycle insurance cover?
Motorcycle insurance covers the cost of repairs or replacement of your motorcycle if it is damaged in an accident, as well as liability coverage for any injuries or property damage you may cause to others.
2. What is the best motorcycle insurance?
The best motorcycle insurance is the one that meets your needs and budget. It should provide adequate coverage for your motorcycle and liability protection for any accidents you may cause.
3. How much does motorcycle insurance cost?
The cost of motorcycle insurance varies depending on the type of coverage you choose, the type of motorcycle you own, and your driving record.
4. What is the minimum motorcycle insurance coverage?
The minimum motorcycle insurance coverage required by law varies by state, but typically includes liability coverage for bodily injury and property damage.
5. What is the difference between motorcycle insurance and car insurance?
Motorcycle insurance typically covers the cost of repairs or replacement of your motorcycle if it is damaged in an accident, while car insurance typically covers the cost of repairs or replacement of your car if it is damaged in an accident.
6. Does motorcycle insurance cover theft?
Yes, motorcycle insurance typically covers the cost of repairs or replacement of your motorcycle if it is stolen.
7. Does motorcycle insurance cover medical expenses?
Yes, motorcycle insurance typically covers medical expenses for you and any passengers if you are injured in an accident.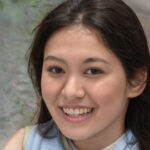 Khubon has been guiding clients through the complexities of various insurance policies. With his vast knowledge and hands-on experience, Khubon is dedicated to helping individuals and businesses make informed insurance decisions. Through this site, she shares valuable insights and expertise to demystify the world of insurance for readers.