Understanding the Basics of Event Insurance
Why, oh why, would you need event insurance, you might ask, scratching your head. Well, folks, these insurance policies have got your back, protecting you from unexpected repercussions and headaches like the cancellation of your meticulously planned festival due to, say, ghastly weather, or even a lawsuit from an attendee who finds himself doing a clumsy two-step and sustaining an injury. They work like your very own financial umbrella, shielding you from the drop of a costly downpour.
Pull up a chair and allow me to give you the lowdown. Event insurance is at its heart, a 'safety net' of sorts – a cocoon of reassurance that wraps you up warmly, ensuring your hard-earned dollars remain where they should, firmly in your pocket. General liability insurance, the meat and potatoes of your coverage, provides protection against claims of bodily injury or property damage incurred at your event. Caught in the crossfire of accidental incidents? This coverage protects the policyholder from damage or loss, providing a buffer against those sneaky curveballs that life loves to bowl. Then we've got the more 'niche' coverages, like liquor liability, which could be your best mate should you find yourself sued because an intoxicated attendee acted recklessly. Now, imagine your headliner band decides to pull a no-show, or a cyclone decides to arrive uninvited – that's where event cancellation insurance comes into play, providing reimbursement for the unthinkable. These special extras help to maximize your protection, extending the reach of your policy to cover loopholes and essentially, keep things running smoothly so to speak. All in all, event insurance acts as an indispensable safety buckle, helping you navigate the twists and turns of event organization without the risk of financial losses. So, whether it's trade shows or private parties, specialty events, or conventions, you're good to go. You'd be wise to reach out to your trusty insurance agent before your event to ensure you've got all your bases covered, and potentially save you a whole lot of grief down the line. After all, it's better to be safe than sorry!
Importance of Event Insurance for Organizers
Well, let me tell ya, event organizing ain't exactly a picnic; there are a thousand little details that can go awry! And that's where the importance of event insurance for organizers comes into play. Ya see, this insurance coverage isn't just a nice-to-have, it's a flipping must! When you're putting together special events, the last thing you want is an unexpected expense throwing a monkey wrench into your well-laid-out plans. So, you go ahead and purchase event liability coverage – a smart move to protect against potential financial losses. Much like a knight in shining armor, this insurance protects the insured from a multitude of potential financial setbacks that can arise.. from cancellation coverage, in case Mother Nature decides to stir up some bad weather and you have to cancel or postpone, right down to liquor liability coverage, providing a safety net if one of your attendees has one too many and ends up breaking Aunt Martha's heirloom crystal vase at the venue. Oh boy, let's not forget about third parties that may be involved and how purchase of an event insurance also provides protection for them! Consider this scenario: let's say your event would be at a rented premise, filled to the brim with excited folks attending your event. Suddenly, a mishap happens! Yowza, someone trips over a power cord and goes sprawling. Yup, your event liability insurance is gonna be your saving grace here, since the liability policy or what we often call, event coverage, can help cover the medical expenses of injured parties. After all, neglecting to provide a host of secure environment could be seen as negligence and you may be held liable. And if your vendor bails on you on the day of the event? No worries, an insurance provider will typically bear the financial burden, subject to certain terms and conditions defined in the policy limit and exclusions. And, should any damage to the venue occur, insurance can also help cover the cost of repairs. Heavens forbid if you have to deal with lawsuits, but if it happens, liability protection from the insurance plan would provide defense costs, and indemnify you. But remember, beware, transactional documentation is key, and you should expressly ask for a waiver protecting your company's rights. Even your insurance broker would tell you that! The long and the short of it is, having an event without insurance is like playing with fire. You just gotta have it.
How to Maximize Your Event Insurance Policy Benefits
It ain't rocket science, folks! If you're throwing a large function, whether it's a bachelorette bash or an elegant soiree, you ought to make sure your hootenanny goes off without a hitch. Time to put your thinking cap on. You need to purchase an event insurance policy. Why, you ask? Well, like a caterpillar turning into a butterfly, things can change unexpectedly at events – situations may arise that you never dreamed of, and insurance provides a safety blanket to cushion the impact. Y'know, events are a mixed bag; they can be as unpredictable as a summer storm. That's where the policy may come into play, protecting you from financial headaches. After all, it's better to be safe than sorry, wouldn't you say?
Now, don't go jumping the gun, thinking all policies are created equal. Hold your horses! You've got to get your nose to the grindstone and maximize your benefits. Liability insurance protects you from accidents that could leave your pocket as dry as a bone. Consider add-ons as well – they might seem optional, but they can cover specifics that standard policies might miss. Say you're hosting a fancy gala with a beverage or two (or twenty) – alcohol raises the stakes, and you might just need liquor liability coverage to keep you out of hot water. So, pull up your socks and take the time to understand your policy; it's a no-brainer if you want to ensure smooth sailing at your event. Weather the storm with a solid insurance game plan. You'll thank yourself for it later.
Role of Liability and Liability Insurance in Event Policies
Well, here's the thing! Liability plays an absolutely pivotal role in event policies, tying together the whole shebang. It's like the conductor of an orchestra, coordinating all the parts that, well, could go belly up in a snap! When things go pear-shaped, as they often do at gatherings, this little bugger steps in. Let's say someone trips over a power cord, causing the whole stage to blackout, or, heaven forbid, someone gets poisoned due to a nefarious shrimp cocktail! – who's left holding the bag? That would be the event manager, who, if they didn't purchase an event insurance, ends up having to shell out loads of dosh from their own pocket to handle the arising costs.
Now, this is where liability insurance, which is not always mandatory but bless my stars, truly essential, comes in like a knight in shining armor. This is no small beer – liability insurance protects the host from financial loss, acting like a safety net when accidents happen. The policy may cover the damages, medical expenses, and even legal costs, ensuing tranquility in the face of potential havoc. Just imagine hosting a giant gala sorting out beverage permits, security, and entertainment, wouldn't it be peachy to know that you also got a backup in case things go awry? Ah yes, investing a little in insurance provides, beyond the shadow of a doubt, an all-round win-win! Sprinkle in that added comfort of peace of mind, it really does make it optional in name only!
Conclusion
Event hosting often involves various unspecified risks that may arise, creating potential liabilities. Optional features like purchasing an event insurance policy offer a safety net in such situations. Insurance provides extensive coverage for an array of incidents that may occur during the event. Policy may include provisions to indemnify the host against bodily injuries, property damage, or third-party claims, enhancing the scope of protection. These provisions highlight how liability insurance protects the policyholder beyond just the basic coverage. One additional feature that's often overlooked is coverage for food and beverage related incidents, which can also present significant liability issues. A comprehensive event insurance policy, therefore, is a crucial investment to consider for anyone planning a gathering. This ensures that, regardless of the circumstances, your financial interests are safeguarded.In conclusion, the option to purchase an event insurance policy provides robust coverage against unforeseen incidents that arise. From basic liability insurance that protects the policyholder to additional optional add-ons, you can tailor the plan according to your specific needs. Coverage also extends to food and beverage-related instances, further underlining the importance and wide reach of such an insurance plan.
FAQ's:
Q1. What type of policy may I need to purchase an event insurance?
A1. When purchasing an event insurance, you may need to purchase a liability insurance policy which provides protection against any claims that may arise from the event.
Q2. What does optional liability insurance protect?
A2. Optional liability insurance protects against any claims that may arise from the event, such as damage to property or injury to a third party.
Q3. How does event insurance help protect my business?
A3. Event insurance helps protect your business by providing coverage for any claims that may arise from the event, such as damage to property or injury to a third party.
Q4. What are the benefits of maximizing event insurance benefits?
A4. Maximizing event insurance benefits can help protect your business from any claims that may arise from the event, such as damage to property or injury to a third party. It can also provide coverage for any beverages that may be served at the event.
Q5. What types of claims can arise from an event?
A5. Claims that may arise from an event can include damage to property or injury to a third party.
Q6. What should I consider when purchasing an event insurance policy?
A6. When purchasing an event insurance policy, you should consider the type of coverage you need, the amount of coverage you need, and any optional liability insurance that may be available.
Q7. What is the importance of liability insurance for events?
A7. Liability insurance is important for events as it provides protection against any claims that may arise from the event, such as damage to property or injury to a third party.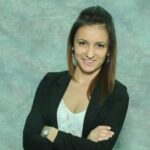 Sanela is a seasoned insurance expert with over 10 years of experience in the industry. Holding the title of Chief Insurance Analyst, he has a deep understanding of policy intricacies and market trends. Sanela's passion lies in educating consumers about smart insurance choices, and he's delighted to share his insights.