Understanding the Concept of EPLI (Employment Practices Liability Insurance)
Imagine you've been steadily building your dream small business and just as it starts to really take flight, BAM! A former employee slaps a wrongful termination lawsuit on you. Talk about a bolt from the blue! Enter, stage right, EPLI – Employment Practices Liability Insurance – it's your best shot at safeguarding your enterprise from such nasty surprises. This protagonist of risk management, like a trusty old sheriff, steps in to cover claims related to the wild world of employment practices. This could be anything from an employee crying foul over alleged sexual harassment to a dispute over wage and hour regulations. Shucks, in today's charged climate, especially post the #MeToo movement, plenty of businesses are learning the hard way that they need EPLI coverage.
Here's the scoop, folks: insurance companies, functioning like a savvy blackjack dealer, will accurately measure your risk of litigation before issuing EPLI policies. Why the heck do they care? Well, the rise in claims alleging sexual harassment, termination disputes, and other fun stuff from the labour and employment universe, is enough to turn an insurer's hair gray! They are experts at calculating the average cost of defending against these claims and setting premiums accordingly. Honestly, it's no picnic, especially for smaller businesses and sectors like hospitality and janitorial services where disputes over workplace policies are as common as a summer BBQ. With a helping hand from the insurance industry, these organizations can get peace of mind and focus on what they do best. Insurance coverage extends to current employees, and even third parties. With EPLI coat of armor, you'll be prepared to face the Equal Employment Opportunity Commission (EEOC), wage and hour allegations, breach of contract claims, and even defamation suits if the need arises. However, make no mistake; just like a toothless tiger, without regular audits and updating the employee handbook, EPLI coverage might be of little help. Alongside coverage, it's imperative to develop strong workplace rules and policies to mitigate risk. A well-packed EPLI insurance policy may even cover claims attributable to governmental and statutory bodies, COBRA, and shareholder litigation. Can you believe the versatility of this often-overlooked gem in the commercial insurance arena? However, organizations, even nonprofits, need to keep their expectations realistic and understand that EPLI won't ride to the rescue for every type of claim.
EPLI Coverage: What it Entails and How it Protects Your Business
Well folks, EPLI Coverage is no small potatoes—it is a type of coverage designed to protect your business from any tom, dick, and harry claiming employment-related issues. As the old saying goes, you can't make an omelette without breaking some eggs, and in the rough and tumble world of employment law, breaking some eggs can lead to serious legal repercussions. With the rise of the #MeToo movement, there has been a dramatic increase in claims made by employees, often resulting in hefty costs for businesses. Now, you might think general liability or directors and officers coverage would foot the bill, but oh contraire! These typically do pay the costs for a wide range of wrongdoings, but they tend to exclude employment-related claims. EPLI covers these claims, creating a safety net for your business.
I mean, let's face it! The arbitration of employee benefits, wrongful acts, and even performance reviews can land your organization in the soup, especially if there's a hint of misrepresentation. Moreover, defending claims related to the National Labor Relations and Worker Adjustment and Retraining Notification Acts can be as tough as old boots, not to mention it can leave a dent in your pockets. But, and this may sound like music to your ears, having EPLI coverage helps shoulder this burden and pays for the defense costs, regardless of the claim's outcome. However, bear in mind, it's best to pay attention to the policy's deductible. Speaking of policies and rules, EPLI typically covers claims arising from actions of the organization's directors and officers, as well as personal claims like sexual harassment and wrongful dismissal. All in all, it's like having built-in client service for risk management experience. But here's one issue many small businesses grapple with: EPLI insurance operates on a claims-made basis, meaning it only pays for claims made during the policy's term. What's the moral of the story? Stay informed about your coverage status with regular news alerts and, remember, your insurer's role is to support your company, not to make it walk the plank.
The Ins and Outs of EPLI Policies
Navigating through the ins and outs of EPLI policies can often seem as tricky as a cat trying to clamber up a greased pole! But simply put, Employment Practices Liability Insurance (EPLI) is a type of coverage that protects employers from employee claims alleging violations of their legal rights. Think of it as a safety net for businesses against the high tide of labor and employment disputes. Typically, insurance companies in the U.S are keen to cover all claims arising out of employment practices under this table umbrella policy. Lord knows, with everything going on in the world today, no employer wants to be caught with their pants down, facing a MeToo allegation without EPLI protection physically pinned to their business lapel.
Well, climb on board—you might ask what allegations these EPLI policies cover, right? Hold onto your hats, folks, because when it comes to EPLI, insurance coverage casts a wide net, ably handling lawsuits that run the gamut. Examples include claims of wrongful termination, discrimination, unlawful retaliation, sexual harassment, and the sucker punch that is the invasion of privacy. Ever since the MeToo movement catapulted into the public eye, the number of sexual harassment claims has spiked, turning some insurer's hair grey overnight! Moreover, situations involving an employee's or client's complaints are typically covered. Hand on heart, having an EPLI policy in place looks, to me, as essential as a good cup of joe in the morning! Can't make it through the day without it!
How EPLI Supports Sound Employment Practices
By golly, EPLI – that's Employment Practices Liability Insurance for those not embroiled in the lingo — is like that extra-strong umbrella you keep on hand when the forecast forewarns of a relentless downpour. It's not just about shielding your business from legal stormy weather, oh no siree! It's about fostering a work environment that's as safe as houses. You see, the minute you partner up with an insurer to coordinate EPLI, a glorious chain of events comes into play. The insurer steps in, not merely as a monetary buffer, but as your trusty guide in navigating the twisty-turvy maze of employment practices.
Now, hold your horses, I'm not just spinning a yarn here! EPLI, my friends, drives home the importance of adhering to color-blind, gender-blind, age-and-disability-blind practices, nixing the risk of accusations levied against your company. It's as if the insurer whispers in your ear: "Now, let's treat everyone square and above board." And voila! An invisible line drawn in the sand, warning you off unfair dismissals, dodgy work environments, and skin-tight disciplinary measures. So, as much as it's about protecting the bottom line, EPLI is also about dancing to the tune of respect, fairness, and humility. It's a two-step anyone in the business world would do well to learn. After all, a stitch in time really does save nine!
Steps to Ensure (Insure) Optimal HR Risk Management with EPLI
When it comes to HR risk management, the cat's already out of the bag — you need EPLI up your sleeve, to really give you that safety net. It's quite simple really, like remembering to turn the lights off before you leave. You've got to cover your bases, ensuring you've got a firm hold on your HR policies, signed, sealed and delivered to each new hire. Now, when the rubber meets the road, it's prudent to remember that it's not merely about having an insurer in your corner, but choosing one who can go the full nine yards. But wait, hold your horses. Just handing out policies isn't the be-all and end-all of it. Oh no! You need to ensure your team understands what they've got in front of them. Conduct regular staff training – it's not about preaching to the choir, but about putting everyone on the same page. It's kind of like teaching an old dog new tricks — it may take some time, but it keeps the ship sailing smoothly in stormy weather which, let's face it, you're bound to hit sooner or later. Investing time and resources in manager training and enforcing policies, well, that's the secret sauce that turns a good risk management strategy into a stellar one. Everyone singing from the same song sheet and ready to tackle any hiccup — now isn't that a sight for sore eyes!
Conclusion
In conclusion, the insurer plays a pivotal role in mitigating risks and providing financial support during unpredictable catastrophes. As a critical component in the financial industry, the insurer alleviates the financial burden upon individuals and businesses in case of accidents, illnesses, or damages, ensuring economic stability. The insurer usually has a diversified portfolio, which helps in spreading risks and compensates the policyholders for their losses or uncertainties effectively. Irrespective of the segment, be it health, life, automobile, or property, the insurer's role has been indispensable. It also contributes to the economy's overall development by making investments from the accumulated premiums, thus promoting economic growth. The insurer also aids in financial planning for the insured that involves perceptive foresight, planning, and management. Therefore, the insurer's role is multi-faceted and is integral for a nation's financial ecosystem. It fosters security and confidence by facilitating preventive and protective measures against various forms of risks.
FAQ's:
Q1. What is Employment Practices Liability Insurance (EPLI)?
A1. Employment Practices Liability Insurance (EPLI) is an insurance policy that provides coverage to employers for claims made by employees, former employees, or potential employees for wrongful employment practices.
Q2. How does EPLI help employers manage HR risks?
A2. EPLI helps employers manage HR risks by providing coverage for claims made by employees, former employees, or potential employees for wrongful employment practices.
Q3. What types of claims does EPLI cover?
A3. EPLI covers claims such as wrongful termination, discrimination, sexual harassment, and other employment-related claims.
Q4. Who is covered by EPLI?
A4. EPLI covers employers, employees, and potential employees.
Q5. What is the role of an insurer in EPLI?
A5. An insurer provides coverage for employers in the event of a claim made by employees, former employees, or potential employees for wrongful employment practices.
Q6. How can employers benefit from EPLI?
A6. Employers can benefit from EPLI by having coverage for claims made by employees, former employees, or potential employees for wrongful employment practices.
Q7. What are the advantages of having EPLI?
A7. The advantages of having EPLI include protection from financial losses due to claims made by employees, former employees, or potential employees for wrongful employment practices, as well as peace of mind knowing that the insurer will provide coverage in the event of a claim.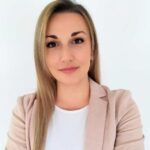 Nina with years of experience under her belt, excels in tailoring coverage solutions for both individuals and businesses. With a keen eye for detail and a deep understanding of the insurance landscape, Nina is passionate about ensuring her clients are well-protected. On this site, she offers her seasoned perspectives and insights to help readers navigate the often intricate world of insurance.