Introduction to Kidnap and Ransom Insurance
Yikes, never a topic we want to ponder, yet in this unpredictable world, it's a conversation we need to have. Let's talk about Kidnap and Ransom Insurance. Now, folks, don't let this grim subject matter give you the heebie jeebies. I'm here to lighten the load, and trust me, a smidgen of knowledge goes a long way. You see, Kidnap and Ransom Insurance, often just referred to by the snappier 'K&R' shorthand, is a particular kind of liability insurance cover that provides a financial safety net in case the unthinkable happens and you find yourself caught up in a kidnap situation. The old saying "an ounce of prevention is worth a pound of cure" couldn't fit better in this context. Just like your pollution liability insurance covers you against the financial and legal consequences of causing environmental harm, K&R insurance steps up to the plate when things go sideways, providing cash for ransom demands, footing the bill for negotiation experts, covering lost income, and a whole host of other things, which will probably have you breathing a sigh of relief. You might think "I won't need such a feather in my cap," but lad, hear this – it's a dog eat dog world out there. Not to dampen your spirits, but this cover is becoming an essential tool, especially for folks who:
– Are trotting around the globe for business or adventure
– Are high-profile personalities attracting unwanted attention-
Are living and working in high-risk zones.
Remember, it's not about painting a rosy picture, but rather cluing you in on how to weather a storm, should it ever arrive.
Understanding the Liability Insurance Cover in Kidnap and Ransom Situations
So, you've got your sights set on understanding the hornet's nest that is the liability insurance cover in kidnap and ransom situations, and boy, do we have some fodder for you! Picture this, you or your employees are strutting down the high streets of a foreign country, relishing the local culture when – BAM! – Someone gets their mitts on an unsuspecting traveller and all of a sudden, your world turns topsy-turvy. That's where kidnap and ransom insurance coverage sneaks in, swooping down like a knight in shining armor, ready to bear the brunt of the financial losses that could cripple you quicker than you can say 'extortion'. No more worrying your pretty head over the daunting financial and emotional fallout from a kidnapping or wrongful detention. It's not just about the ransom dough you might have to shovel out, there's a whole laundry list of expenses nestled in. Everything from ransom and extortion coverage and business interruption fees to incomes lost during a crisis is on the table. Additionally, the following are also covered, but not limited to The dough spent on crisis management experts who painstakingly coordinate the safe return of the victim- A sizeable chunk paid to informants to grease the wheels and cut through red tape- Fees incurred should you need a security consultant or negotiator- Expenses for the personal and corporate security of high-risk employees.
Just like a cosmetic surgery bringing a newfound confidence, this kind of insurance brings peace of mind when the stakes are higher than a kite. These policies also extend to situations involving wrongful detention, hijacking incidents, and even illegal detention – oh, that's a big one considering how dicey some nations can be. Colombia, for instance, is notorious for a high number of kidnappings. Having an insurance business that understands the subtleties of different high-risk countries is like striking gold. You'd be wise to factor in net worth, public profile, and the extent to which your employees travel while purchasing kidnap and ransom insurance. Hell, even when a female employee felt unsafe due to the potential threat her ex-husband posed, a company had a kidnap and ransom policy thrown in place to protect the entire workplace. Let's be honest here folks, whether we like it or not, a proper insurance policy can give you a solid safety blanket.  K&R coverage, as it's endearingly called, can be as layered and as intricate as you want. So reach out to a broker, get your free insurance quote, and rest easy knowing you're protected from the unpredictability of this wild world. 
Average Kidnap and Ransom Insurance Cost and Factors Influencing It
Whoa there, hold your horses! Discussin' something like the average kidnap and ransom insurance cost can be a real can of worms. You need to wrap your head around multiple variables and considerations. Just like any other type of coverage, hostage insurance varies widely in cost. How high or low it goes largely hinges on the level of risk carried by the party seeking insurance. Indeed, aren't insurers the grandmasters of the game called risk management? The whole shebang is a series of trade-offs, right? Highlights include the type of policy selected – such as travel insurance with add-on ransom coverage, or more comprehensive extortion insurance plans – as well as the appetites of the insurer doling out the protection.
And if you reckon it's just those with an eye-wateringly high net-worth or those bent on gallivanting in high-risk locales, who need kidnap and ransom insurance, well, you need to think again. Little things, like opening a new business venture in a locality infamous for kidnapper activity or even dealing with a situation where an entire workplace might need shielding from a disgruntled ex-husband, can ramp up the necessity for such coverage. K&R insurance policies are no longer an exclusion. Hold on to your hats, cause here come a few crucial factors influencing ransom insurance policy cost The insured's profile, i.e., individual or corporate.- The insured's travel plans, particularly if they're traipsing off to countries smothered in imposed sanctions or fraught with security risks.- Access to a robust security team to protect the insured party in high-risk scenarios.- The availability of an adept crisis response team and negotiator in nightmare situations like kidnapping or extortion.
Trust me, the insurer has to be nimble, making sure they've pinned down each and every factor, 'cause the threat landscape and security risks are as slippery as an eel, making them difficult to predict. Your run-of-the-mill K&R coverage generally promises to cover losses and expenses incurred during hair-raising episodes of abduction or extortion threats, with the added feather in the cap of having access to a crackerjack team of security experts, risk consultants, and response consultants available round-the-clock. Some policies also cover related products like kidnapping and extortion insurance, making 'em the bee's knees in protecting against financial losses arising from kidnapper or extortionist demands. Coverages may vary based on the insurer, with bigwigs like AIG standing out in the crowded market. Why don't you approach an insurer for a no-obligation quote for a clearer picture?
Role of an Insurance Agent in Securing Kidnap and Ransom Insurance
An insurance agent steps into the picture draped in green and assuming the role of a crucial linchpin when it comes to securing kidnap and ransom insurance policies. With kidnap and ransom insurance, you're not just buying peace of mind, but also an around-the-clock team of experts who've got your back. If you're taking a leap of faith and traveling to a country with a high risk for kidnapping, these policies come out as a thick shield, offering coverage that protects against financial loss and even crisis management. Their forte lies in smoothening out the rough edges and trimming down complexities, assisting victims or potential victims in understanding the various tentacles of kidnapping insurance. Heck, agents aren't just there spinning their wheels. Their role is as dynamic as the sea, addressing the risk of kidnapping, or offering guidance in hostage situations, and providing critical access to security protection and a bang-up crisis management team. Agents slip into the picture like an old hat, defending not only individuals but also entire workplaces – probably from her rogue ex-husband turned extortionist! Here's how an insurance agent brings their A-game to the board Proactively identifying and mitigating risk factors- Tailoring kidnap and ransom insurance policies that provide a robust armor of financial protection- Offering sound advice on traveling safely to areas with higher risks of kidnapping or extortion- Coordinating with expert crisis management teams, ensuring the victim's safe return- Getting you the low-down on the need-to-know info about extortionists, helping to anticipate their next move- Securing the entire workplace, because, let's face it, anything can go pear-shaped, and it's better to be safe than sorry!
Clearly, it's not all fun and games for an insurance agent. They're the steady holdfast in stormy weather, a much-needed breath of relief in times of turmoil. So the next time you're thinking, is insurance coverage for kidnap and ransom really essential? Bite the bullet and remember, it's all about playing safe, because as we all know, it's a jungle out there!
Conclusion
In conclusion, the saga that unfolded was an intricate and emotional tableau of deceit manifesting as a bitter conflict of kidnapping and extortion. The woman showcased immense courage when she faced a torrid situation involving her entire workplace. This dilemma, crafted by her ex-husband, was a despicable blend of both personal vendetta and public humiliation, as he aimed to unsettle the balance of her professional life where she had worked diligently to build her reputation. The ex-husband, fueled by jealousy and revenge, used the crude tactics of kidnapping, thus engendering a palpable tension within the workplace. Not limiting his actions to this, he also resorted to extortion. This deplorable act hinged on exploiting her fear of her past secrets being revealed, a clear abuse of the intimate knowledge he possessed. Despite these trials, the woman endured and survived, managing to rise above the challenges that tried to break her spirit. She reminded everyone of the power of resilience and self-worth, proving undeniably that no person, including her ex-husband, could truly belittle her. The entire workplace rallied around her, reinforcing the message that not only would they not tolerate such conduct, but they would stand firmly in support of their colleague. Thus, the saga served as a poignant reminder of the strength of unity in the face of adversity.
FAQ's:
Q1. What is kidnap and ransom insurance?
A1. Kidnap and ransom insurance is a type of insurance policy that provides coverage for losses resulting from kidnapping or extortion, such as ransom payments, medical expenses, and lost wages.
Q2. What does kidnap and ransom insurance cover?
A2. Kidnap and ransom insurance covers losses resulting from kidnapping or extortion, such as ransom payments, medical expenses, and lost wages.
Q3. How does kidnap and ransom insurance work?
A3. Kidnap and ransom insurance works by providing coverage for losses resulting from kidnapping or extortion, such as ransom payments, medical expenses, and lost wages.
Q4. What is an example of kidnap and ransom insurance?
A4. An example of kidnap and ransom insurance is when a woman was able to use her policy to protect her entire workplace from her ex-husband's threats of kidnapping and extortion.
Q5. What are the benefits of kidnap and ransom insurance?
A5. The benefits of kidnap and ransom insurance include protection from losses resulting from kidnapping or extortion, such as ransom payments, medical expenses, and lost wages.
Q6. How much does kidnap and ransom insurance cost?
A6. The cost of kidnap and ransom insurance varies depending on the type of coverage and the amount of coverage needed.
Q7. Is kidnap and ransom insurance worth it?
A7. Kidnap and ransom insurance can be a valuable asset in protecting against losses resulting from kidnapping or extortion, such as ransom payments, medical expenses, and lost wages.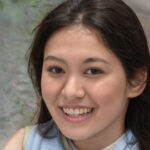 Khubon has been guiding clients through the complexities of various insurance policies. With his vast knowledge and hands-on experience, Khubon is dedicated to helping individuals and businesses make informed insurance decisions. Through this site, she shares valuable insights and expertise to demystify the world of insurance for readers.