Understanding Key Person Insurance: An Overview
Ah, Key Person Insurance – quite a strange bird, isn't it? Well, let's shed some light on this, mate. Key person insurance, simply put, is akin to getting an umbrella before it starts raining cats and dogs. In the world of business, securing a key person insurance can't be overstressed, especially when you're an owner or an employee. Like a sturdy sail in rough seas, this insurance compensates a business for a financial hiccup, should a crucial member swan off this mortal coil or become physically unable to contribute.
If you find yourself asking, 'why on earth would I need key person insurance?' bear in mind that, without the expertise or influence of a key individual, the business might be left hanging like a lopsided picture. Imagine your business as a piece of intricate machinery – losing a significant cog, would indeed, throw a wrench in the works! With key person insurance, the business wouldn't be up a creek without a paddle if tragedy strikes. A payout would help weather the storm, keeping the wheels greased and the engine humming. So, think of key person insurance as the needle to stitch up the potential tear in the fabric of your business. After all, when Lady Luck gets fickle, it's better to be safe than sorry.
Purpose of Key Person Insurance in a Small Business
Ah, the purpose of key person insurance, or as it's often referred to, key man insurance, in a small business. It's quite the hot potato, innit? And rightly so, it's a critical safety net that just about any savvy business owner shouldn't brush under the carpet. Picture this, you've got an all-star salesperson or a whizz of an investor who's contribution to your company is as important as the engine to a car. Should something untoward happen, like an untimely death, the business would be up a creek without a paddle. That's where the concept of a key man life insurance policy comes into play. This little gem is essentially a term life or whole life insurance that helps the business stay afloat when the unexpected occurs. The business itself owns the policy, pays the premiums, and becomes the beneficiary if the insured person dies before the stopwatch runs out. It would provide funds to continue operations, secure key person insurance or even service a nasty business loan that's been lurking in the corner. Just imagine, one day the key employee is there, breaking sweat and making magic, the next day they're gone, leaving a gaping hole in the cash flow. You're left scraping the barrel to pay severance, recruit a qualified replacement or train a replacement. With the key man insurance policy, the company receives a death benefit, tax-free in many cases, which can be an absolute godsend. It gives you the breathing space to recover without having to worry about incurring extra taxable income or dipping into the personal life savings of the owner of the key, and god forbid, putting their spouse and heir in a bind. This amount of coverage wouldn't just save the day, it may very well save the whole business!
Differentiating Key Person Insurance Policy Types: Which Type of Policy Kickstarts Employee Benefits?
Well, let's dive right in, shall we? The world of key person insurance can be as twisty as a country road, but fear not, I'll help you navigate! So firstly, when you're thinking about offering employee benefits and you've got questions about key, it's crucial to distinguish between different types of key person insurance policies – it's like comparing apples to oranges. There's what's known as term life insurance, a form of business insurance where you, as the employer, can specify who would be the beneficiary of the policy in the unfortunate event of the death of a key person. Holy smokes, you'd be in a pickle without it! It's like having a parachute when your plane's engine fails – it can be a financial lifesaver if the unexpected occurs.
On the other hand, let's chew the fat over disability insurance and universal life policies. Disability insurance kicks in where a key employee's health may take an unexpected nosedive. Yikes! It may also want to step in where the key person dies, helping to secure the company's financial footing quicker than a rabbit gets in a garden. Universal life policies, however, are the full monty of insurance, offering not just death benefits but also a cash value component. They can be a higher cost, but boy oh boy, do they offer a buffer against potential financial woes! The company may want to purchase key person insurance in this case to protect against a variety of eventualities, or perhaps as a benefit for high-level staff. In terms of types of key man policies, C corporations are especially popular for their beneficial tax implications – they dodge the bullet of alternative minimum tax. Each policy comes with its own set of pros and cons, so it's worth taking the time to sift through them like looking for gold in the river. With enough coverage, you can protect your business from the debt that may incur from the unexpected demise of a business partner, a valued employee, or even a sole proprietor. Sounds like a plan, doesn't it? So, bottom line, if you believe your company needs this kind of coverage, it would not be able to purchase key person insurance, but may include its premium payments in its tax filings. In the end, always remember, the best solution is the one that fits just right – like a glove! No matter the specifics of your situation, reaching out to a professional can help you find the best plan for you. It's like having a sherpa guide you up the mountain of insurance details, ensuring you don't lose your footing.
Need for Key Person Life Insurance Policy in Buy-Sell Agreements
Alright, let's talk turkey here about 'Buy-Sell Agreements' and the dire necessity for a Key Person Life Insurance Policy riding shotgun in these deals. Look, no business owner plans to kick the bucket prematurely, but let's not kid ourselves, the grim reaper doesn't exactly work on our time schedules. Imagine, the clock stops unexpectedly on one of your top guns and then what? For many businesses, particularly small to medium-sized ones, the death of the key person can trigger a domino effect with a potential knock-out blow landing square on the business's finances. Simply put, mate, there's no decoy for the insurance that saves the day, when that day abruptly turns into a nightmare. Listen up, you don't have to be Einstein to grasp this; the right insurance may mean the difference between sinking and swimming. A Key Person Life Insurance Policy, with its relatively low insurance cost, can inject a badly needed dose of financial adrenaline, providing an amount of money that helps the company stay afloat while grappling with the gaping hole left by the insured individual's exit. We're talking about guiding the business through turbulent times, battling out the storms post an employee's death or a partner's departure to the great unknown. At the end of the day, it doesn't matter if John Doe was your rainmaker, your tech wizard or your Picasso – the cold hard fact is, there may not be a spare moment to lament the individual life lost, when your financial life is on the line. An ounce of prevention's worth a pound of cure; better safe than sorry, as they say. When it comes to your company's livelihood, my friend, it's never a bad idea to keep that big red button, in the form of Key Person Life Insurance, handy in your war chest.
How Much Key Person Insurance Coverage is Required? A Deep Dive into the Policy Also Involving Much Coverage
Well, when it comes to figuring out just how much key person insurance coverage is needed, you've really got to roll up your sleeves and dive deep into the nitty gritty of the policy. You see, it's not a one-size-fits-all kind of deal; it's much more nuanced than that. There's a whole load of financial considerations to factor in. For instance, the loss of income the company stands to face in case the key person was out of the picture, the cost to lure and train a suitable replacement and, let's not skirt around this, the potentially hefty debts that the company may become liable for.
That's not all, folks! The amount of coverage doesn't just hinge on financials alone; it's as personal as buying a family home. The insured individual's contribution to the company, their skills, knowledge, connections and even their charm factor can all dramatically swing the pendulum one way or another. Heck, even the industry you're operating in can manipulate the amount of coverage required. So, in sum, when estimating the desired coverage, you need to put your thinking cap on, take stock of your unique objectives and potential risks, and then choose a policy that covers your bases without breaking the bank. After all, key person's insurance isn't just about guarding against a potential loss. It's about making sure the sun still shines on your business, even during the stormiest of days.
The Role of Insurance Companies in Offering Much Key Person Insurance
Ah, the oft-overlooked role of insurance companies in offering key person insurance! It's a curious tale, set in the hubbub of the financial world. Insurance Companies, sturdy pillars of the economy that they are, serve as the knights in shining armor to countless businesses, waving about their key person insurance policies like a magic wand. It's easier said than done, protecting the financially valuable individuals in a company – the "key players", as they're colloquially called – but boy, do these companies go the extra mile!
Think of it this way; a major player in a company, say, the CEO, falls ill. Gosh! What an unwelcome, dreaded curveball! The company hangs by a thread, its future left to the fates. Peering through this gloom, enter our heroic insurance companies. With their key person insurance in tow, they provide a lifeline. They ensure that the insured individual isn't left high and dry and that the company remains afloat. As they pull the company out of the jaws of financial downfall, leaving no stone unturned, you can't help but wonder at the role they play! Swift as an arrow, as dependable as the sunrise, and as sturdy as a rock, the insurance companies truly are the heroes of this story.
Conclusion
In conclusion, managing personal finances is a significant endeavor for everyone; whether we are discussing an insured individual or a business entity. It is especially crucial for the insured individual, as this involves the careful budgeting of income and expenses, investing wisely, and planning for both short and long-term financial goals. Being financially literate allows one to effectively understand and use various financial skills, including budgeting, retirement planning, and understanding insurance policies. This literacy, too, aids the individual in making sound financial decisions, subsequently resulting in financial stability and growth. For an insured individual, planning, understanding, and investing in the right insurance policies is an essential part of their financial strategy as well. It shields them from unexpected financial burdens brought about by accidents, health issues, or damages to properties, thereby ensuring financial security. Reflectively considering all these aspects can lead to an improved financial outlook and less stress concerning financial matters. Ultimately, whether one is an insured individual or not, being financially adept is a crucial skill in navigating today's economic landscape, ensuring a more secure and comfortable future, and achieving one's financial goals.
FAQ's:
Q1. What is key person insurance?
A1. Key person insurance is a type of life insurance policy that provides financial protection to a business in the event of the death of a key individual who is insured.
Q2. Who is an insured individual in key person insurance?
A2. An insured individual in key person insurance is a key person in the business who is covered by the policy in the event of their death.
Q3. How does key person insurance protect a business financially?
A3. Key person insurance provides financial protection to a business in the event of the death of an insured individual by providing a lump sum payment to the business to help cover the costs associated with the loss of the key person.
Q4. What types of businesses need key person insurance?
A4. Key person insurance is typically used by businesses that rely heavily on the skills and expertise of a key individual, such as a business owner, partner, or key employee.
Q5. How much does key person insurance cost?
A5. The cost of key person insurance will vary depending on the type of policy, the amount of coverage, and the age and health of the insured individual.
Q6. What happens if the insured individual does not die?
A6. If the insured individual does not die, the policy will not pay out and the premiums will be forfeited.
Q7. Is key person insurance tax deductible?
A7. Yes, key person insurance premiums are generally tax deductible for the business.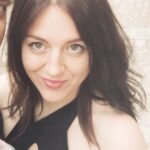 Aleksandra, a leading Insurance Risk Analyst with a wealth of experience, specializes in evaluating and managing potential insurance risks. Her expertise lies in crafting strategies that optimize coverage while minimizing vulnerabilities. Through this platform, Aleksandra provides readers with invaluable insights, helping them make well-informed insurance choices in a dynamic market landscape.