Discover the essentials of finding and buying the best travel insurance for your specific needs and enjoy a worry-free travel experience. This comprehensive guide to buying travel insurance will walk you through the vital nuances of purchasing the right travel insurance, from understanding the coverage options to handling cancellations and refunds.
Why do I need travel insurance?
The importance of travel insurance for unexpected situations
Travel insurance is a crucial aspect of planning your travel as it protects you from unforeseen events that might disrupt your journey. Medical emergencies, trip cancellations, lost luggage, and travel delays are just a few examples of unexpected situations where having travel insurance can save you from substantial financial losses. In the event of natural disasters or pandemics, travel insurance policies can provide much-needed coverage, allowing you to focus on your well-being rather than your financial worries.
Coverage for medical expenses and pre-existing conditions
One of the primary reasons people buy travel insurance is to cover medical expenses incurred during their trip. Without insurance, the cost of healthcare in a foreign country can be overwhelming. Travel insurance offers essential medical coverage, including hospitalization, doctor visits, and medical evacuation if necessary. It is crucial to look for policies that cover pre-existing medical conditions to ensure you are adequately protected. Many travel insurance companies offer customized plans that cater to your specific needs.
Protection against trip cancellation, natural disasters, and pandemics
Trip cancellation is another major reason to purchase travel insurance. Unpredictable events like natural disasters or pandemics may force you to cancel your travel plans. Having comprehensive travel insurance with trip cancellation coverage can save you from considerable financial loss. By buying a policy with cancel for any reason (CFAR) coverage, you can protect yourself even further and enjoy greater peace of mind while making your travel plans.
What should I consider when buying the best travel insurance?
Understanding travel insurance coverage options
When selecting a travel insurance plan, it is crucial to understand the coverage options available. Some essential elements to look for include medical coverage, trip cancellation, baggage loss, and trip delay. You should also consider your specific needs, such as adventure sports or rental car insurance. Research various travel insurance companies and their offerings to find a plan that exclusively caters to your travel requirements.
Choosing the right travel insurance for your specific needs
In order to choose the best travel insurance, it is essential to assess your travel plans and requirements accurately. Make a list of potential risks and the coverage you expect from your travel insurance. Consider factors like the countries you're visiting, the type of activities you'll be participating in, and your current health status. Once you have a clear understanding of your needs, evaluate the options available from different insurance companies and select the one that fits your requirements.
Comparing travel insurance companies and their policies
Different travel insurance companies offer different types of plans and benefits. Comparing travel insurers can help you find the best coverage at the most competitive price. Be sure to read the policy documents carefully to understand the details of your coverage, particularly the limits, exclusions, and deductibles. Online comparison tools can also be helpful when searching for the right travel insurance policy.
How can I ensure my travel insurance covers my needs?
Checking for pre-existing medical conditions coverage
Many travel insurance policies do not cover pre-existing medical conditions by default, making it important to carefully read the policy's terms and conditions to ensure your specific needs are met. Some insurers offer separate policies or add-ons for pre-existing condition coverage. Remember to disclose your pre-existing conditions when buying travel insurance and include the necessary coverage in your plan if required.
Considering the option to cancel for any reason
For maximum flexibility and peace of mind, look for policies that include cancel for any reason coverage. Although it may be more expensive, this type of coverage allows you to cancel your trip without needing to provide a specific reason. This can be particularly beneficial during uncertain times, such as in the face of pandemics, or when traveling to high-risk destinations.
Verifying the limits and exclusions of your travel insurance plan
It's important to carefully review the limits and exclusions of your travel insurance plan before purchasing. Most policies have limits on the amount of coverage they provide for specific benefits, such as medical expenses or trip cancellation reimbursement. Ensure that these limits are suitable for your needs. Additionally, be aware of the exclusions in your policy, which may include pre-existing conditions, specific activities, or events like pandemics.
When should I buy travel insurance and how do I file a claim?
The best time to purchase travel insurance before your trip
Ideally, you should buy travel insurance as soon as you start booking your trip to ensure maximum coverage. Some benefits, like pre-existing condition coverage or cancel for any reason options, may only be available if you purchase your policy within a specific number of days after making your initial trip deposit.
Filing a travel insurance claim correctly and efficiently
If you need to file a claim, contact your travel insurer as soon as possible to report the incident. Make sure to retain all relevant documents and receipts, including medical bills, police reports, or rental car agreements. Follow the insurer's guidelines and procedures for filing a claim, and submit your supporting documentation in a timely manner.
Working with your travel insurer for a smooth claims process
Cooperation and clear communication with your travel insurer are key to a smooth claims process. Keep them informed of any developments or changes in your situation and respond to their queries promptly. If you have questions about your claim, reach out to your insurance agent or the insurance company's customer service representatives for assistance.
Can I cancel my travel insurance and get a refund?
Understanding the cancellation terms and conditions in your policy
Your ability to cancel your travel insurance and receive a refund is subject to the terms and conditions of your insurance policy. Typically, insurance companies offer a "free look" period during which you can cancel your policy without penalty. The length of the free look period varies between insurers, so be sure to check your policy for specific details.
Procedures for cancelling your travel insurance
If you need to cancel your travel insurance, contact your insurer as soon as possible. Provide them with the required information and follow the guidelines they provide for cancellation. Ensure you understand any fees or penalties for cancellation, if applicable, before taking any further action.
Exploring your options with travel insurance provider in case of cancellation
If your travel plans change and you need to cancel your insurance, it's a good idea to discuss your options with your travel insurance provider. They may be able to adjust your policy or suggest alternative coverage options that better suit your new plans. Maintain open communication with your insurer to determine the best course of action for your situation.
Q: What is travel insurance?
A: Travel insurance is a policy designed to cover unforeseen events that may occur during travel. These could include medical emergencies, trip cancellations or interruptions, lost or stolen baggage, and more.
Q: Why should I get travel insurance?
A: Travel insurance can provide peace of mind and protect your investment in case something goes wrong during your trip. It can also cover unexpected expenses, such as emergency medical treatment, that may not be included in your regular health insurance plan.
Q: What does travel insurance typically cover?
A: Travel insurance policies vary, but common types of coverage include emergency medical and dental expenses, trip cancellation or interruption, lost or stolen baggage, and accidental death or dismemberment.
Q: How do I buy travel insurance?
A: You can buy travel insurance online or through a travel agent. It's important to read the fine print and make sure you understand what the policy will cover before purchasing.
Q: When should I buy travel insurance?
A: It's best to buy travel insurance as soon as you book your trip. This ensures that you're covered in case of trip cancellation or other unforeseen events that may occur before your travel dates.
Q: What type of travel insurance do I need?
A: The type of travel insurance you need depends on your specific travel plans and needs. You may want to consider factors like the duration of your trip, the types of activities you'll be doing, and any pre-existing medical conditions you have when choosing a policy.
Q: Can I still buy travel insurance if I've already booked my trip?
A: Yes, you can typically still buy travel insurance after booking your trip. However, some policies may have restrictions or limitations if you wait too long to purchase.
Q: Will my travel insurance policy cover me if I cancel for any reason?
A: Not all travel insurance policies cover cancellation for any reason. You'll need to check the terms of your specific policy to see what reasons for cancellation are covered.
Q: What should I do if I need to file a travel insurance claim?
A: If you need to file a travel insurance claim, you should contact your insurance company as soon as possible. They will be able to provide instructions on how to submit your claim and what documentation is required.
Q: Can I rely on my home insurance or credit card for travel insurance?
A: It's unlikely that your home insurance or credit card will provide adequate travel insurance coverage. It's best to purchase a dedicated travel insurance policy to ensure that you have the protection you need.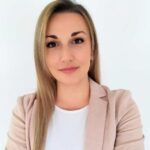 Nina with years of experience under her belt, excels in tailoring coverage solutions for both individuals and businesses. With a keen eye for detail and a deep understanding of the insurance landscape, Nina is passionate about ensuring her clients are well-protected. On this site, she offers her seasoned perspectives and insights to help readers navigate the often intricate world of insurance.