Introduction to Business Interruption Insurance
Well, isn't business interruption insurance just the cat's pajamas when it comes to safeguarding your commercial ventures, especially in unpredictable times such as now? Often getting overlooked as folks fuss over standard property insurance or liability insurance, it's a nifty little safeguard against lost income following events that cuff the business round the chops and force it to shut down operations. Typically included in commercial property insurance or in a comprehensive Business Owners Policy (BOP), this form of insurance essentially plugs the gap between operating expenses and business income during a closure due to covered events such as natural disasters, pandemics (ahem, COVID-19), or any direct physical loss or damage to your business property caused by a covered peril. With business interruption insurance, you won't have to beat your head against the wall incurring unnecessary wage losses or worrying about additional expenses such as loan payments, lease payments, and utility bills while your business premises are under repair or temporarily incapacitated. You see, the clever part of the strategy is how the policyholder is reimbursed for the financial loss or income lost they would've gained under normal operations prior to the disaster.
The insurance coverage doesn't just stop at your doorstep either; contingent business interruption policies cast a wider net, extending their protective embrace to incidents that rattle your suppliers or customers. But hark! Not every event may be a covered event under your policy. Be prepared for specific exclusions in your policy like communicable diseases, for instance. For those tricky situations, you'll want to turn to the expertise of industry experts in the insurance industry or the guidance provided by the Insurance Services Office. The varied types of business interruption insurance coverage include losses due to: – the inability to access your physical location due to a government entity enforcing civil authority coverage – physical damage to covered property – damage or shutdown at your supplier's or customer's premisesAnd let's not forget about additional insurance covers for increased costs incurred to keep the business running, temporary office setup or even the loss of net income. Stinging financial records also suggest that a substantial percent of businesses fail due to lack of insurance coverage for business interruption, especially small businesses that rely heavily on fixed expenses. Then again, the cost of business interruption insurance isn't mere pittance either. So, business interruption insurance claim or not, only you can decide if your business could bear this financial blow or if this safety net is what you need to hedge potential losses associated with unforeseen business interruptions.
Business Interruption: Types and Coverage
Business interruption, folks, isn't a walk in the park, as it's a pesky little devil that flourishes in the face of adversity. When the wheels of industry grind to a halt due to unforeseen circumstances, like property damage or, ye Gods forbid, pandemics, there's a domino effect on business income loss. See, the unexpected pause, often referred to as business interruption, is a type of insurance that has the back of businesses, allowing them to get back on their feet when the chips are down. Covered by business interruption insurance, you see, are things like fixed costs, business income loss and expenses incurred while the business is twiddling its thumbs. Sounds like a lifesaver, doesn't it?
Well, let's dig down a bit. For starters, standard business interruption policy revolves around property and liability. The key here is, property damage has to occur to kickstart the coverage. Now, it might be all Greek to you, but it may require nuanced understanding. The insurer and insured have to engage in a tango where the former provides businesses with coverage that includes business operations continuation and the latter ensures smooth transition of business due. Crucially, insurance may cover these:  – Damages caused by civil unrest or pandemics like SARS- Losses caused by civil authority clause implementation – Coverage of costs associated with moving to a temporary location – Employee wages during closure
Oh, and just a heads up, the coverage protects more than physical property. Other losses as a result of business interruption, such as losses from property and liability issues, are also within its scoop. Irrespective of whether the interruption is due to natural disasters or man-made catastrophes, business interruption coverage, as part of commercial insurance, addresses two significant aspects: the provision for business continuity and the avoidance of financial doom and gloom. The nitty-gritty here: insurance can help fill in the cash flow gap when a business must shut down unexpectedly. Isn't insurance such a knight in shining armor? Go figure!
Understanding Business Interruption Insurance Policies
Oh boy, isn't the world of insurance a mind-bending maze? But, don't you worry, we'll crack the nut of Business Interruption Insurance Policies together. In essence, these policies cater to a scenario where unexpectedly your business would come to a halt—imagine a fire tearing through your warehouse, or, heaven forbid, a pandemic sweeping across the globe disrupting your operations. Yikes! And when these nightmares come a-knocking, insurance companies pop in like superheroes, rescuing your business by covering the costs of lost income and additional expenses. Now, here's the rub: not everything might be covered by your policy. Shocking, right? Oh well, fine print and all that jazz. But it's these little details that make Business Interruption Insurance Policies tricky to navigate. Connect the dots and you'll see how insurance and pandemics, for example, can become a thorny issue. Recall the drama surrounding SARS? In many cases, your business insurance won't reach out to bear the burden unless there's a specific clause concerning pandemics. Meanwhile, the business relies heavily on insurance to keep the wheels turning during such crises. It's a pickle, indeed. But silver lining – these policies provide some essential lifelines like: – Coverage for lost net income- Payment for fixed costs and temporary location costs- Coverage for additional expenses.
Bottom line – delve into your policy, clear the fog, and understand exactly what it promises to cover. It's a bit like solving a puzzle; understanding Business Interruption Insurance Policies requires a fine eye for detail, but it's worth the sweat and toil in the end.
The Role of Business Interruption Insurance during COVID-19 Pandemic
The role of Business Interruption Insurance amid the hurricane of COVID-19 pandemic, was likened to the shining Cape of Storms, guiding vessels amidst swirling financial calamities. "Insurance and Pandemics "- the phrase itself had a ring of familiarity during these times, as the virus turned our world topsy-turvy. Businesses, big and small, were like sailors stranded in a stormy sea, desperately casting glances at their business interruption insurance as their lighthouse. "Would business interrupt insurance be the lifesaver?," became the murmured inquiry at the heart of every conversation. The thought that insurance companies, like knights in polished armor, could swoop in and cover the costs of business crises was a comforting blanket for every enterprise.   Yet, navigating the choppy waters of business in such tumultuous times is anything but a walk in the park. In the spectrum of uncertainties, businesses started reassessing their insurance policies, now with the microscope of a pandemic. What's covered by your policy – quite the hot question on everyone's mind! Will the policies provide the safety net businesses pine for or will they, like the ill-fated SARS victims, be left in the lurch? Here's what became crucial:
Verifying whether the distress caused by this unprecedented pandemic would be perceived as a viable claim.

2. Asserting if the business interruption was directly due to the pandemic.

3. Keeping an even keel and understanding policy limitations and stipulations.Above all else, the business relies heavily on these safeguards to weather the storm. Now let's keep our fingers crossed, hope for the best, and prepare for the worst. No one knows what curve-ball life might throw next, but at least with business insurance, businesses can dare to dream, venture bravely into uncertain waters, and sail to the peaceful shores of stability and prosperity.
What Business Interruption Insurance Covers: The scope and limits
Life doesn't always give us a bed of roses, and businesses are no exception to that rule. In fact, a business would be lucky to have even a single day without one hiccup or another, don't you think? Now, this is where business interruption insurance swings in like a superhero to save the day. At its core, this insurance is designed to cover the costs that a business incurs when it's unable to operate as per normal, thanks to a covered event. Brace yourself, as it's not all rosy. The nitty-gritty details determine the reach and constraints of your policy. So, what's covered, you may ask? Here's a handy little list:
Loss of income due to a halt in operations.

Operating expenses, including utilities.

The costs for a temporary location during repairs.
Now, hold on to your hats, because there's a plot twist coming up. Hang on, it's not the end of the world! Insurance companies are not always sugar, spice, and everything nice. They have a knack for setting knots and loops in terms of what they cover and don't. Business interruption insurance typically covers the losses due to physical damages. But what happens when we are dealing with something invisible, like a pandemic? You'd think a situation like SARS or the current pandemic, which can put the whole world on pause, would be covered, right? But alas, standard business policies seldom provide coverage for losses incurred due to diseases or pandemics. As obscure as it sounds, it's the bitter truth!
But hey, don't lose hope. Every cloud has a silver lining. Even though standard business insurance may not extend coverage to pandemics, many insurance companies are now offering policies specifically designed for this. The future of insurance and pandemics could entail more comprehensive coverages for businesses. As always, every policy is unique; like fingerprints, no two are the same. Consequently, business relies heavily on reading the fine print and asking the right questions. After all, the devil is often in the details. But that should be a sinch if you keep your wits about you, right?
Filing a Successful Business Interruption Claim
When the chips are down, and your business finds itself in the thick of a crisis, perhaps a pandemic or some unforeseen debacle, filing a successful business interruption claim can be a liferaft in a stormy sea. Generally, the first few punches that could hit the jaw of your business would be costs that are difficult to cover or even a sharp decline in revenue. And this, my friend, is where the insurance companies come into play. As you sit there wringing your hands, it's essential to remember that your business insurance can be an ally, a Partner in Crime, if you will. Yet again though, let's not beat around the bush; insurance and pandemics are often seen as oil and water.
Now here's the rub, despite the fact that you're raking your brains over how your business relies on such policies provide, not all insurance companies will cover the costs brought on by disruptions such as pandemics, sad but true. At times it feels as if such clauses were as elusive as a needle in a haystack. Nevertheless, do look for covered by your policy sections like those related to SARS or any other disease-related disruptions. While the specter of a pandemic raging outside your business doors may seem overwhelming, remember, every cloud has a silver lining. Sure, insurance might sometimes seem like a ball and chain, but at the heart of it all, it logically does offer a safety net. Your job is to research, understand, and implement – knowing when to stand your ground or shift your strategy. That, dear reader, is the secret to coming out on top!
From Loss to Recovery: Navigating Business Interruption due to Pandemics
Well, folks, wouldn't you know it, that pesky ol' thing called a pandemic can sneak up and throw a curveball right into the heart of your business operations. One day you're sailing smoothly and the next, bam, you're knee-deep in trouble trying to navigate your way back to solid ground. This damage, it isn't something you can patch up with duct tape and a prayer, oh no. We're talking hardcore business interruption here, where the engine of your livelihood grinds to a halt and you're left racking your brains about how you're going to cover the costs and keep your ship afloat. But hold on there, don't throw in the towel just yet. Insurance companies can be your lifeboat in these stormy seas. Yes, sometimes these insurance and pandemics don't quite dance the same jig, but that's where the fine print of business insurance comes in. Your business relies heavily on this safety net, and getting covered by your policy can be the difference between sinking or just bobbing along until you catch the wind again. What's more, the right policies provide a clear route of recovery, a kind of roadmap really:   
Ensuring business would survive and recover financially   

Coverage of potential losses, very much like what happened during the SARS outbreak   

Leaning into the storm, making it clear that resilience is more than just a buzzword. In a nutshell, pulling through any interruption, pandemic-style or otherwise, starts with having the right kind of business insurance. So slide on those reading glasses, grab a cup of Joe, and check out how well your business is covered.
Conclusion
In conclusion, it's evident that the business world has undeniably faced a plethora of challenges brought about by adverse situations such as pandemics, like the SARS that have disrupted normal operations globally. A business relies heavily on strategies that can sustain it through such tough times. Here, comes the role of business insurance. However, the paradox lies in understanding to what extent is a business covered by your policy especially with regards to unforeseen circumstances like pandemics.
Insurance companies play a pivotal role in providing a safety net to businesses to cover the costs incurred due to such disruptions. The question about insurance and pandemics has become all the more prominent in recent times. The scope and extent of coverage that policies provide is a key factor that businesses need to scrutinize with their insurers. The phrase "business would" resonates with this perspective, where the businesses would want to seek explicit details about the terms and conditions of policies offered. Ensuring the business is well-covered can mitigate losses and ensure sustainability even during challenging situations. As such, it's crucial for businesses to understand their insurance policies, and engage in productive conversations with their insurers to ensure comprehensive coverage. Overall, insurance is an integral aspect that offers a financial cushion to businesses in times of crisis.
FAQ's:
Q1. How does business interruption insurance help businesses recover from losses?
A1. Business interruption insurance helps businesses recover from losses by providing financial assistance to cover the costs of lost income and other expenses that may arise due to a disruption in business operations.
Q2. How do insurance companies cover pandemics with business interruption insurance?
A2. Insurance companies cover pandemics with business interruption insurance by providing coverage for losses that businesses may incur due to a disruption in operations caused by a pandemic. This coverage may include lost income, extra expenses, and other costs associated with the pandemic.
Q3. What types of business insurance policies provide coverage for losses due to pandemics?
A3. Business insurance policies that provide coverage for losses due to pandemics include business interruption insurance, property insurance, and liability insurance. These policies may provide coverage for lost income, extra expenses, and other costs associated with the pandemic.
Q4. How does business interruption insurance help businesses that rely on it?
A4. Business interruption insurance helps businesses that rely on it by providing financial assistance to cover the costs of lost income and other expenses that may arise due to a disruption in business operations. This coverage may include lost income, extra expenses, and other costs associated with the pandemic.
Q5. Are businesses covered by their policy if they experience losses due to SARS?
A5. Yes, businesses may be covered by their policy if they experience losses due to SARS. Business interruption insurance may provide coverage for lost income, extra expenses, and other costs associated with the SARS outbreak.
Q6. What costs are covered by business interruption insurance?
A6. Business interruption insurance may cover the costs of lost income, extra expenses, and other costs associated with a disruption in business operations. This coverage may include lost income, extra expenses, and other costs associated with the pandemic.
Q7. How does business interruption insurance help businesses cover the costs of a pandemic?
A7. Business interruption insurance helps businesses cover the costs of a pandemic by providing financial assistance to cover the costs of lost income and other expenses that may arise due to a disruption in business operations. This coverage may include lost income, extra expenses, and other costs associated with the pandemic.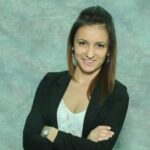 Sanela is a seasoned insurance expert with over 10 years of experience in the industry. Holding the title of Chief Insurance Analyst, he has a deep understanding of policy intricacies and market trends. Sanela's passion lies in educating consumers about smart insurance choices, and he's delighted to share his insights.