Understanding the Basics of Environmental and Pollution Liability Insurance
Alright, let's unravel this tangle known as Environmental and Pollution Liability Insurance. For the uninitiated, navigating this territory might seem murky as a foggy swamp, but once you get the hang of it, it's clear as a bell. Basically, liability insurance is a safety net, a buffer for businesses, shielding them from paying out of their pockets in case they inadvertently cause jack-ups like property damage or bodily injury due to environmental pollution. Environmental Liability Insurance specifically fits the bill when environmental risk knocks on your door, waving its gruesome clean-up costs. Now, let's get down to the brass tacks. Not to put a cat among the pigeons, but general liability policies often sweep environmental claims under the rug through policy exclusions. In layman's terms, these policies don't walk the line when it comes to cleanup or damages related to environmental pollution. So, where do we draw the line? Here's where your knight in shining armor, pollution liability insurance, rides in. It covers what the standard general liability insurance evades, primarily Cleanup costs that'll prevent your business from going down the tubes,
– Third-party claims for property damage or bodily injuries caused by a pollutant,
– Legal, defense costs that you need not shell out,
– Business interruption losses that make your business miss a beat, and
– Environmental damage arising from storage tank pollution liability or hazard mishaps like spilling hazardous waste.
Pollution Liability Insurance protects against pollution conditions stemming from an exposure, adding another layer of protection to your liability coverage. Like the cherry on top, some insurance products in the industry also shoulder professional liability, ensuring that your business stands tall against any environmental issues or concerns. Environmental liability coverage embodies insurance solutions for coverage of pollution, storage tank pollution liability, and even site pollution liability. So, you don't need a silver bullet to grapple with any form of pollution incidents or events. These policies have your back, providing the much-needed coverage to handle any clean-up, business interruption, and legal liability stemming from environmental hazards.
Role of Liability Insurance Cover in Environmental and Pollution Risks
Ah, Insurance! Now, there's a topic that'll make your eyes glaze over faster than the gloss on a jelly donut. But hold your horses! Bear with me here. You see, we can't ignore the role of Liability Insurance Cover when it comes to environmental and pollution risks – it's a lot like wearing your helmet when you ride your bike. One bad fall without it and, well let's just say, the headache ain't just gonna be metaphorical. We're living in an era where both federal and state environmental laws could give you a nasty bite if you're not careful and insurance policies could be your lifeline. Hey, don't get me wrong. We all want to be those good old environmental consultants, taking turkey-steps towards environmental protection 'cause let's face it, nobody wants to be responsible for pollution. However, accidents do happen, and without insurance such as a liability insurance policy or environmental impairment liability insurance, you may find yourself in a deeper hole than a gopher in high season. These types of insurance essentially protect your business from the financial fallout of all those nasty pollution events that can pop up outta nowhere. Think of stuff ranging from hazardous waste incidents to industrial pollution. – General liability coverage, but don't bank on it, pal. It often includes a "pollution exclusion".- Pollution legal liability, AKA environmental insurance, is much more focused for sure. It's coverage for pollution and environmental incidents that general liability coverage might scorn like a high schooler does broccoli.- Environmental insurance coverage is also a jackpot for real estate folks or anyone who might need pollution insurance for property insurance. Heck, even insurance companies may need 'em sometimes.- Need a more specialized type? Contractor's pollution liability insurance has got your back for certain on-site pollution exposures.
Just to clear the air, everything's a bit murky in the insurance industry when it comes to covering environmental and pollution risks. But hey, with some savvy risk management and some help from the insurance market, you can get coverage for environmental incidents. It might seem like a jaw-cracker with all this talk of pollution liability insurance protects, insurance provides coverage, and environmental liability policy, but trust me, it's not rocket science. And remember, better safe than sorry when it comes to shielding your business from pollution losses.
The Need for Environmental and Pollution Liability Insurance in Businesses
Well, if there's one thing we can all agree on, it's that nowadays businesses can't just whistle past the graveyard when it comes to potential environmental disasters. Face it, embracing an 'out of sight, out of mind' approach to environmental stewardship is leaving businesses more expose than a cat on a hot tin roof. In light of increasing global environmental concerns – spearheaded no less by the environmental protection agency – the 'pollution coverage' aspect of commercial insurance, also known as pollution insurance, is fast gaining prominence.
Here's the rub though: It's no picnic to foot the bill of pollution losses caused by a business, since ignoring the waves of environmental policy change might just sink your business quicker than you can say 'Jack Robinson'. Offhand, environmental liability insurance can help insure businesses against the dark clouds of pollution damage and liabilities resulting from pollution. With protection for environmental disasters now part of the common league, businesses need environmental liability insurance more than lawyers need loopholes. Not only does it cover pollution exposure, but it also helps counteract the gaping hole of the "absolute pollution exclusion" in most business insurance policies. This is where transporter insurance and pollution liability insurance toss their hat into the ring. They not only come to the rescue by covering Legal liabilities for environmental violations- Costs of restoration and clean-up after pollution damage- Third-party claims relating to pollution exposures.
But they also mark a significant shift in the policy form of environmental business insurance. So to put it simply, folks – don't skimp on shelling out those extra bucks to purchase environmental insurance. Because when the chips are down, the insurance cost is a drop in the bucket compared to the steep fines and clean-up costs that could cause environmental disasters. This is the insurance also known as the lifeline to your business' survival in these much-polluted times.
Scope of Pollution and Environmental Liability Coverage
Ah, the scope of pollution and environmental liability coverage, a perennial hot potato in the world of insurance. Now, if you're thinking it's just another dry, dull, grey-suited kind of topic, well, buckle up my friend and hold onto your proverbial hat because this subject is much livelier than you'd imagine. Without mincing words, the significance of this topic cannot be overstated, especially in a world that's increasingly conscious about the environmental impact of industries. So, here's the skinny: this particular coverage is a superhero, a lifeline, a veritable safety net for businesses that often find themselves caught between a rock and a hard place due to incidents of pollution or environmental damage. No kidding, this coverage stretches wider than an eagle's wingspan, covering a range of potential liability scenarios that would give even the bravest business owner the heebie-jeebies. From polluting a pristine water body to contaminating an urban landscape—talk about opening a can of worms—the "absolute pollution exclusion" clause often restricts such pollution coverage in general liability insurance policies. However, E&O (errors and omissions) policies sometimes come to the rescue and offer exceptions. So, industries involved in potentially risky practices can practically sleep like babies knowing they are covered, well – in most instances. Here's a quick rundown of what exactly it covers Damage claims arising from pollution incidents- Legal defense for pollution-related lawsuits- Cleanup costs for pollution incidents- Civil penalties or fines imposed due to pollution incidents Whoa, there. Did this dynamic insurance discourse shake up your perspective a bit? Just like a complex kaleidoscope, it's incredible how this 'scope' of pollution and environmental liability coverage bustles with myriad colors and patterns!
Role of Professional Liability in Pollution and Environmental Concerns
You know, the role of professional liability in pollution and environmental concerns couldn't be any more critical—it's really the ace up the sleeve. To firms that are neck-deep in industries related to construction, chemical manufacturing or waste disposal, professional liability stands as their safeguard, their protector in shining armor so to speak. There's no beating around the bush, your company could be as clean as a whistle, but environmental risks are never truly eliminated. Unexpected messes slip through the cracks, despite the best of intentions; the repercussions can shake your operations to the core.
Here's where the age-old saying "better safe than sorry" rings true- investing in professional liability insurance shields companies from nasty surprises. These include but aren't limited to:
Accidental contamination that goes against regulations

The discovery of historical pollutionOh, let's not even get started on the legal troubles that come with environmental breaches! That's a real can of worms. Worse yet, most folks tend to have a blind spot when it comes to the "absolute pollution exclusion" in their insurance policies. For Pete's sake, this explicitly clears insurers from covering damages arising due to environmental pollution, leaving your financial health hanging by a thread. Don't be caught unawares, folks! The ties between professional liability, pollution, and the environment are too significant to ignore. Without fully understanding these connections, we're just shooting ourselves in the foot, and that's the last thing anyone needs.
Costing and Pricing of Environmental and Pollution Insurance Coverage
Well, let's dive headfirst into the nitty-gritty of costing and pricing of environmental and pollution insurance coverage, shall we? Quite a mouthful, isn't it? When the chips are down, insuring against environmental hazards and pollution ain't no walk in the park. It's hefty, yes siree. It's complex, tough as nails, and the pricing often sends you on a wild goose chase. You see, folks, with potential liabilities hanging over your head like the Sword of Damocles, it's crucial – no, make that vital – to get your ducks in a row when charting these murky waters. Um, where was I? Ah, right, the price of environmental insurance coverage. You might think it's a case of 'you pay peanuts, you get monkeys', but in reality, there's more to it than meets the eye. Here's the kicker: The "absolute pollution exclusion" clause. Doesn't sound sexy, I hear you but bear with me folks. This clause, typically included in general liability policies, bars coverage for pollution incidents except for specific conditions clearly detailed in the policy itself. It's like saying "You're covered, until you're not." Basically, it's the grey area that turns the costing and pricing of environmental and pollution insurance right on its head, folks. Here, let me break it down:* The policy costs can swing from pretty reasonable to right through the roof, based on your business's risk exposure to environmental hazards* The costly premiums reflect the potential cost of claims companies might face in the event of an incident. Talk about a necessary evil, eh?
And so on, and so forth. So, bottom line, when fishing for environmental and pollution insurance coverage, you need to mind your p's and q's, understand every nook and cranny of your coverage terms, and, oh, don't forget the 'absolute pollution exclusion'.
Conclusion
In conclusion, the study implies the necessity and overall significance of the "absolute pollution exclusion" in modern insurance coverage. This clause has been extensively employed in the insurance sector to limit the indemnification related to environmental impairment claims. Originally implemented to help insurance companies escape the massive costs attached to widespread environmental catastrophes, the domain of the absolute pollution exclusion has expanded significantly. It no longer limits itself to traditional pollutants – materials that are toxic and harmful to the environment. Its broader interpretation in recent years demonstrates the transformation of the insurance industry as it adapts to evolving global risks. This expansion of application beyond the expected norm echoes the complex and rapidly changing nature of contemporary business and environmental landscapes, illustrating a vigor to limit liabilities tied to pollution-related damages. In the future, we might witness more explicit terms and conditions within the absolute pollution exclusion to make it more comprehensible and practically applicable. The existence of this intricate clause within insurance policies emphasizes the urgent need for businesses to understand, manage, and potentially mitigate environmental risks effectively thereby safeguarding both their operations and the planet.
FAQ's:
Q1. What is environmental or pollution liability insurance?
A1. Environmental or pollution liability insurance is a type of insurance that provides coverage for legal liability and cleanup costs associated with pollution incidents.
Q2. What does environmental or pollution liability insurance cover?
A2. Environmental or pollution liability insurance covers legal liability and cleanup costs associated with pollution incidents.
Q3. What is an absolute pollution exclusion?
A3. An absolute pollution exclusion is a clause in an insurance policy that excludes coverage for any pollution-related losses, regardless of the cause.
Q4. Is environmental or pollution liability insurance required?
A4. Environmental or pollution liability insurance is not required by law, but it is recommended for businesses that may be exposed to pollution risks.
Q5. What types of businesses need environmental or pollution liability insurance?
A5. Businesses that may be exposed to pollution risks, such as those that handle hazardous materials, should consider purchasing environmental or pollution liability insurance.
Q6. What are the benefits of environmental or pollution liability insurance?
A6. Environmental or pollution liability insurance provides coverage for legal liability and cleanup costs associated with pollution incidents, which can help protect businesses from financial losses.
Q7. Does environmental or pollution liability insurance cover losses caused by an absolute pollution exclusion?
A7. No, environmental or pollution liability insurance does not cover losses caused by an absolute pollution exclusion.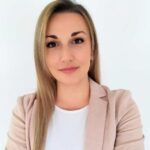 Nina with years of experience under her belt, excels in tailoring coverage solutions for both individuals and businesses. With a keen eye for detail and a deep understanding of the insurance landscape, Nina is passionate about ensuring her clients are well-protected. On this site, she offers her seasoned perspectives and insights to help readers navigate the often intricate world of insurance.