Understanding Errors and Omissions Insurance in Professional Services
Oh boy! Navigating through the labyrinth of insurance can often give you a real headache. Let's chat about Errors and Omissions Insurance – also known, without the fancy jargon, as 'oops, I didn't mean to do that' protection, especially for those in professional services. It's a tricky beast but crucial as your bread and butter. Essentially, this type of insurance serves as your robust defence, like a hard as nails lawyer, to cover you when a client points the finger at your company. Blimey, they may say your service was shoddy, you've made a monumental mistake or even allege you've been negligent. Talk about a sticky wicket! Errors and Omissions Insurance, or E&O as it is affectionately called, stands tall guarding against such professional liability.
A robust E&O policy will swat away these particular risks, ensuring your company doesn't break a sweat over cyber jousting or any possible lawsuit from a disgruntled client. Spot on, right? Now, this doesn't mean your entire business becomes impervious to other risks, but it does provide a strong shield dealing with client disputes, blunders or oversights. In today's ever evolving business landscape, with risks as mercurial as a low pressure system, coverage for tech glitches and errors is especially critical. Not to mention, the weighty spectre of reputational damage, like a capricious poltergeist, should potential lawsuits arise due to an omission or a cock-up in your professional services. To enhance this, the coverage limit of your E&O insurance needs to be tailored according to your professional exposure, which might ramp up with innovation or mergers and acquisitions. And, you definitely don't want to be running about like a headless chicken when the pandemic forces an unprecedented increase in your liabilities, do you?
The Role of Professional Liability in Identifying Emerging Risks
Well, let me tell ya, in today's fast-paced industry, where technology advancements seem to leap tall buildings in a single bound, the role professional liability plays in identifying emerging risks is just about as vital as coffee on a Monday morning – indispensable! As the business landscape expands like a blow fish, so do the potential hazards that can hit our dear employees like a pound of bricks. Now professional liability insurance, being the knight in shining armor it is, protects your company's reputation and revenue – yes, you heard me right, reputation and revenue! From the rainy days of negligence where you could face a sigh-worthy lawsuit, to the scary haunts of infringement, a professional liability policy give you that warm blanket you need in the cold winter nights of corporate challenges.
Since technology has its fingers in every pie, risks related to software glitches are about as common as a cold in winter. An error or omission, also known as tech E&o, can make your insurer's heart skip a beat and lead them to defend the insured by extending the E&o coverage to do the needful. And my, oh my! If you ever need to file a claim, it can feel as confusing as assembling an Ikea furniture without instructions. But it's all part of the journey! Much like going to the dentist – it's not what you look forward to, but it's certainly necessary. Failing to do so could result not just a toothache, but costly litigation. So here are a few things you'll need to consider:* Duty: You'll need to act on any breach and make it right before you can expect to pay a fortune in claim costs.* Higher risk: With so many emerging risks, you may be able to assess that your current insurance coverage is just a drop in the ocean. Time to think about a bigger bucket, eh?* Insurance Renewals: Insurance provides a safety net but always bear in mind that the renewal of a general liability policy could pinch your business needs. It's like a double-edged sword. Too little may not defend adequately, too much may become a financial burden. So, as you can see, professional liability plays an enormous part in identifying these risks and providing a solution to minimize the danger of a suit down the road. Remember, in the grand scheme of things, an ounce of prevention is worth a pound of cure!
Adapting Errors and Omissions Insurance in Today's Business Scenario
E&O insurance (aka Errors and Omissions insurance) is no longer just the 'bigwig' game, it's become the meat and potatoes in today's increasingly litigious business world. This kind of insurance protects the business from ruin when a severe error occurs, something that's as unpredictable as a thunderstorm on a sunny afternoon. So, you might be wondering, just how much E&O coverage does a business really need? Well, that's like asking how long a piece of string is! It essentially depends upon myriad factors, rooted deeply in the unique risks facing your company. A business that trades in the realm of financial advice will indeed need a whole different level of coverage than a clothing retailer. In this mad-dash, cutthroat business scenario, it isn't rocket science to predict that you might step on a few toes along the way and that someone might be just itching to sue you for an honest blunder. But fear not! Here's where having the 'right-hand-man' insurer with top-notch expertise comes into play. The insurer acts as a vital component in a well-structured business plan, covering the damages awarded in a lawsuit that occur due to professional errors or omissions. This not only saves the day but protects your reputation too, which, let's face it, is more precious than gold in this day and age. So, folks, E&O insurance isn't merely an added business expense – it's an essential lifeline! Roll out the red carpet and welcome this crucial player into your business fold. It's an umbrella for that rainy day you never saw coming.
Tailoring Insurance Policies to Cover Emerging Risks in Liability
Oh, yes siree, it's high time we got hip to the jive about tailoring insurance policies to cover emerging risks in liability. Can you imagine, in this ever-changing world, just sticking to your old insurance policy while the world around you morphs? Certainly not! We're living in an era of unprecedented technological growth, and, let's face it, things can go sideways pretty fast. With data breaches, drone accidents, cyber threats rearing their ugly heads, we've got ourselves in a real pickle. To avoid making a mistake, it's only prudent to ensure that insurance policies evolve leaps and bounds with the risks involved. Bingo! Imagine a nifty new insurance policy tailor-made for you, encompassing all the higgledy-piggledy of the modern world. No need to get your knickers in a twist about a rogue drone or a malicious hacker, for emerging risks are as much a part of your policy as traditional ones. Who wouldn't want that peace of mind? So, to toss our hats into the ring and take that decisive leap, here are some areas to focus on:
Revamping the traditional policy structure to make room for unforeseen risks

Enhancing the loss control measures pertinent to high-tech risks

Carving out a way to integrate cyber coverage or any other coverage that wasn't relevant a decade ago
With these bullets in our bandolier, it's time to say "a little less conversation, a little more action, please." Don't wait till it's too late, dive right into recalibrating your coverage, because, as they say, it's better to be safe than sorry.
How Insurance May Need to Adapt to Changing Risk Environments
Well, I'll be! It seems like insurance companies are going to have to shake a leg and adapt to the rapidly changing risk environments. With the world we're living in today, traditional risk assessment methods just don't cut the mustard anymore. From climate change to cyber threats, the landscape is constantly shifting. Ain't that something? It's clear as day that keeping a stiff upper lip and carrying on with old ways ain't going to work for much longer. Now, on the other hand, don't go thinking that the insurance ballgame can't keep up. The response to these new challenges can be a blend of proactive and reactive strategies, such as Investing in technology that identifies, monitors and responds to emerging risks – Engaging in public-private partnerships to tackle societal issues- Developing flexible policies that adapt to changing environments, catered more towards individual needsIt's about as tough as old boots, but the innovators and trailblazers in the insurance business will use these storms as a chance to show what they're made of. As they say, necessity is the mother of invention!
Conclusion
In conclusion, it's fundamentally crucial to offer an inclusive and holistic narrative that encapsulates the entirety of the discussion. The key component, denoted as "a," plays a salient role in crafting a comprehensive understanding of the subject matter being sought. Its incorporation is not merely for the attainment of grammatical accuracy; rather, it functions as an essential linguistic device imperative for constructing coherent and cogent statements significant for meaningful discourse. Hence, while crafting reports, essays, or even simple conversation, the usage of "a" is irreplaceable. It undoubtedly aids in creating a seamless flow of information. Ultimately, the relevance of an effective discourse cannot be overstressed, as it is the bedrock upon which the growth and development of efficient communication is built. Thus, in understanding language, 'a' represents our ability to connect thoughts and ideas together, all while providing a clear, concise method for others to understand and empathize with the perceptions being imparted. In this light, it becomes evident that the simplest linguistic structures often carry the most weight, bridging gaps and adhering to the nuances of our intricate human interaction.
FAQ's:
Q1: What are emerging risks in professional services?
A1: Emerging risks in professional services refer to the potential risks that may arise due to changes in the industry, such as new technologies, new regulations, and new customer demands.
Q2: How can errors and omissions insurance help protect against emerging risks in professional services?
A2: Errors and omissions insurance can help protect against emerging risks in professional services by providing coverage for claims related to negligence, errors, and omissions.
Q3: What types of risks are covered by errors and omissions insurance?
A3: Errors and omissions insurance typically covers risks related to negligence, errors, and omissions, as well as other risks associated with professional services.
Q4: What is the difference between errors and omissions insurance and general liability insurance?
A4: Errors and omissions insurance is specifically designed to cover risks related to professional services, while general liability insurance covers a broader range of risks.
Q5: How can I adapt my errors and omissions insurance to cover emerging risks in professional services?
A5: To adapt your errors and omissions insurance to cover emerging risks in professional services, you should review your policy to ensure that it covers the types of risks that may arise due to changes in the industry.
Q6: What should I consider when selecting errors and omissions insurance?
A6: When selecting errors and omissions insurance, you should consider the types of risks that may arise due to changes in the industry, as well as the coverage limits and deductibles that are offered.
Q7: What are the benefits of errors and omissions insurance?
A7: The benefits of errors and omissions insurance include protection against claims related to negligence, errors, and omissions, as well as other risks associated with professional services.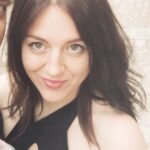 Aleksandra, a leading Insurance Risk Analyst with a wealth of experience, specializes in evaluating and managing potential insurance risks. Her expertise lies in crafting strategies that optimize coverage while minimizing vulnerabilities. Through this platform, Aleksandra provides readers with invaluable insights, helping them make well-informed insurance choices in a dynamic market landscape.