Many renters may overlook the importance of having renters insurance, often assuming that their landlord's insurance policy will cover their personal belongings in case of a mishap. However, this assumption couldn't be further from the truth. In this article, we'll delve into the reasons why renters insurance is a smart investment for every tenant and the benefits it provides, both to tenants and landlords.
1. Required by landlords: Understand why landlords mady require renters insurance
a. Benefits for the landlord: How it protects their property and investment
Many landlords require their tenants to have renters insurance as a precaution to protect their property and investment. Insurance policies provide coverage for damage to the rental property caused by the tenant, which gives peace of mind to the property owner knowing they won't have to bear the cost of damage or repairs.
b. Why landlords need their own insurance policy
While tenants have renters insurance, landlords also need their own insurance policy, such as landlord insurance or property insurance. These policies protect the landlord's property from damage caused by natural disasters or other potential risks. However, it's essential to understand that a landlord's insurance doesn't cover the tenant's personal belongings, making it even more crucial for renters to have their insurance policies.
c. Personal liability coverage: A necessity for every renter
Another reason many landlords require renters insurance is due to the personal liability coverage it provides. This coverage protects tenants in case they accidentally damage someone else's property or injure someone. Without proper liability coverage, the renter could be held financially responsible for such incidents, potentially leading to costly legal battles and financial strain.
2. Protection for personal property: Why renters insurance is vital for your belongings
a. What does it cover: Explaining the range of items protected by renters insurance
Renters insurance policies provide coverage for a wide range of personal belongings, such as your electronics, clothing, furniture, and other valuable items. Additionally, basic renters insurance policies also cover theft, vandalism, and damage caused by fire or water leaks, ensuring your possessions are well protected.
b. Comparing replacement cost vs. actual cash value coverage
Insurance companies offer two types of coverage options for personal property: replacement cost and actual cash value. Replacement cost coverage ensures that the insurance company will pay for you to replace your lost or damaged items with new ones, whereas actual cash value coverage factors in depreciation, paying the current market value of your items. While replacement cost coverage premiums might be slightly higher, it ensures that you're able to replace your belongings without any out-of-pocket expenses.
c. Optional riders and endorsements: Tailoring your coverage to your needs
You can customize your renters insurance policy with additional riders and endorsements to better suit your needs. For instance, you can increase your coverage limits for specific items or add coverage for items not included in your standard policy, like jewelry or expensive electronics. This allows you to tailor your insurance to match your specific needs and concerns.
3. Liability coverage: Guarding against unexpected accidents and incidents
a. An overview of liability coverage in standard renters insurance policies
Liability coverage is a key component in renters insurance policies. It protects you financially if you're found responsible for any property damage or injuries sustained by others due to your negligence. This coverage is essential, as it can save you from significant monetary losses and legal fees.
b. How it protects you in case of property damage or injury to others
Your liability coverage will cover expenses like medical bills, legal fees, and property damage, should you be found liable for causing harm or damage to another person or their property. This protection can prove invaluable, ensuring that you won't have to face these costs alone.
c. Ensuring adequate coverage limits: A guide for choosing the right amount
It's essential to select coverage limits that adequately protect you from potential risks. When deciding on your liability coverage limits, consider factors like the value of your assets and potential risks in your living situation. Consulting with an insurance agent can also be helpful in determining the appropriate level of coverage for your needs.
4. Cost-effective peace of mind: Weighing the benefits and cost of renters insurance
a. Factors that affect renters insurance premiums
Several factors affect the cost of your renters insurance premium, including your location, the value of your personal belongings, and the level of coverage you choose (replacement cost vs. actual cash value). Typically, renters insurance is affordable for most tenants, with average premiums ranging from $15 to $30 per month.
b. Tips for finding affordable renters insurance
To find affordable renters insurance, it's essential to compare quotes from multiple insurance companies. Additionally, consider bundling your renters insurance with your auto insurance policy, which can often result in discounts. Finally, maintaining a good credit score, installing security devices, and opting for a higher deductible can also help reduce premium costs.
c. Comparing the cost of insurance to the potential risk of property loss
When weighing the cost of renters insurance against potential risks, it's clear that investing in an insurance policy is a wise decision. The modest monthly premium provides peace of mind, knowing that your belongings are protected from unexpected events and that you have liability coverage in place. It's a small price to pay for financial security and safeguarding your valued possessions.
5. The consequences of not having renters insurance: Risks and potential losses
a. Financial strain due to property damage or theft
Without renters insurance, any damage to your personal belongings or liability claims could leave you facing significant financial strain as you're held responsible for replacing items or covering damages out of pocket.
b. Exposing yourself to personal liability claims
Not having renters insurance also means that you're not protected from personal liability claims. Should someone be injured on your property or you cause damage to someone else's property, you could be held financially responsible, which may lead to expensive legal fees and financial losses.
c. The long-term effects of not being adequately insured
The risks of going without renters insurance can have lasting effects on your financial stability. In addition to the immediate financial strain resulting from a lack of coverage, having a history of liability claims or property damage may make finding future insurance coverage more challenging and expensive.
In conclusion, renters insurance is an essential investment for any tenant. Not only does it provide protection for your personal belongings and liability coverage, but it also grants peace of mind knowing you're safeguarded against potential risks. Don't gamble with your financial security — invest in a renters insurance policy today.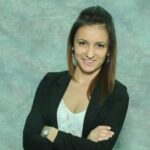 Sanela is a seasoned insurance expert with over 10 years of experience in the industry. Holding the title of Chief Insurance Analyst, he has a deep understanding of policy intricacies and market trends. Sanela's passion lies in educating consumers about smart insurance choices, and he's delighted to share his insights.