Understanding Directors and Officers Liability Insurance
In the dizzying world of business, directors and officers, a.k.a the big cheeses, can sometimes find themselves in hot water. You know, alleged wrongful acts, negligence, even wrongful termination – it's a bit of a minefield out there, and it can get quite personal too. The last thing one wants is for their personal assets to be hanging in the balance due to some company dispute. This is where Directors and Officers Liability Insurance, more snappily known as D&O Insurance, comes galloping to the rescue! This nifty policy generally has your back, providing an indemnity, or financial safety net, for any loss incurred from legal liabilities. But mind you, it's no magic bullet-all encompassing insurable blanket. It doesn't cover fraudulent or intentional acts, if you're hoping for that, you're barking up the wrong tree.
Why would anyone opt for this coverage, you may ask? It's simple really, to protect those assets we mentioned earlier! Suppose your company is sued for an alleged wrongful act committed by one of your board members. If found culpable, the financial and legal ramifications could spell catastrophe for your corporation, and possibly for the personal wealth of your team's top brass. With a D&O insurance policy under your belt, defense costs, including lawyers' fees, settlements and any court-ordered compensation can be picked up by the insurer, saving your company and its leaders from a hefty pay-out that might exceed your annual turnover. Plus, this kind of plan is not just reserved for mega-corporations, but also for nonprofits and private companies. The sweep of what's covered under D&O is quite broad, let's bullet point some of them:
Breach of fiduciary duties

Errors or omissions made while performing professional services- Shareholder claims asserting diminished value or investment

Regulatory investigations alleging violations of laws or regulations

Claims of harassment or discrimination- Disputes involving trade secrets, IP, or competitive practices Phew, quite a gamut, isn't it? It's important to chat with a seasoned insurance broker about the ins and outs of D&O liability insurance. They can help you gauge the exposure risk your directors and officers might face, and tailor coverage to fit like a glove. Yet, it's crunchy on the outside and soft on the inside, you gotta be careful because there's a lot it doesn't protect. This shady list includes bodily injury, property damage, and any debtor-creditor kerfuffles. Never forget that understanding the ins and outs of a D&O policy can be a game-changer for risk management. It's worth researching the frequently asked questions (FAQs) and weighing your options before diving head-first into a sea of liabilities. Better safe than sorry, right?
How Directors and Officers Liability Insurance Covers Employee Negligence
Brace yourselves. We're about to dive into the often murky and complex world of Directors and Officers Liability Insurance, also affectionately known as D&O Insurance. Have you ever wondered what would happen if an employee's negligence leads to a lawsuit against the directors or officers in a company? Let's paint the picture, shall we? Imagine a classically trained engineer, now a committed manager, who in good faith makes a decision that, in due course, results in heavy-loss to the client. Talk about being between a rock and a hard place!
Jumping right in, D&O insurance comes to the rescue like a gallant knight in shining armor. This kind of coverage is designed to indemnify its directors and officers for personal liabilities they may encounter due to alleged or proven acts of negligence. In plain English, it provides a financial backstop, enabling the company to defend its decision-makers if push comes to shove. Here's what the policy provides:   
Coverage for costs arising from legal claims made by third parties,    

– Protection against proceedings initiated by regulators, creditors, or even competitors,   

– Professional indemnity insurance for employment practices and fiduciary duties related litigation. Now here's the kicker. It's not all peaches and cream. There's a caveat; the insurance does not cover any act of deliberate fraud or intentional misleading by those insured. It's a bit like trying to use your homeowner's insurance to claim for a fire you started yourself. D&O insurance covers our Derivative Preference Engineers and Hard-Nosed Investors, meaning the board of directors, professional indemnity, and insurance coverage against investor allegations, but only within their duty as company representatives. So, the key takeaway, folks, is that risk managers or any nonprofit, not-for-profit entity, or any specialist in any company would need this insurance to provide some much-needed peace of mind. It's like an umbrella for a stormy day shielding against potential personal financial ruin. They'd love it! After all, who wouldn't prefer to guard against liquidation due to unexpected legal debacles? However, remember, it's no magic bullet, especially when the "F" word (fraud) rears its ugly head!
The Policy: What Exactly is Covered by Professional Liability Insurance?
Gosh, wouldn't it be nice if stuff like professional liability insurance came with a handy 'Explain Like I'm Five' option? You know, something that breaks it all down into easy-to-understand lingo? Well, buckle up buttercups, 'cause that's precisely what I'm here for. Now, professional liability insurance, or as it's often known in the biz, "officers insurance," (conveniently ticking off one of those keywords, right?), is quite the guardian angel for businesses offering professional services. Tell me, have you ever heard the saying, "You pay for what you get"? The very beating heart of this insurance is found right there in those words. Let's slice and dice it in good old-fashioned bullet points, for good measure This insurance covers claims arising from any professional boo-boos you make while providing your services. Think of times you've accidentally given wrong advice or muffed up a service royally.- Non-profit don't mean no-fault, friends! Even not-for-profit organizations need to own up to their mistakes and often find themselves in need of this security blanket.
That's the long and short of it, folks. Professional liability insurance swoops in to save the day when professional blunders take center stage. It's like a safety net – it won't stop the fall, but it'll sure as heck break your fall when you land. So, remember – when push comes to shove, professional liability insurance is here to make sure you land on your feet.
Why Board Members in Nonprofits Require Liability Insurance
Oh! What a minefield non-profit service can be! You know, the anonymity of working in non-profit organizations has its appeal, but it's not all sunshine and roses. Those unsung heroes, the board members, they require liability insurance like a dog on a hot day needs a long drink of water. Wait, you're scratching your head, aren't you? Well, just sit a spell and hear me out.
Here's the skinny, my friend: regardless of their altruistic pursuits, board members are not immune to receiving a cumbersome, legal hot potato, usually landing in their lap when they least expect it. That's where officers insurance toddles in like a knight in shining armor, shielding them from potential financial disaster. It may seem like an intricate dance of pay, paperwork and premiums, but it's a necessary one. Not even the noble boundaries of professional services can protect from potential liabilities that could easily turn their world upside down, like:
Unintended breach of duty,

Claims from irate donors,

Employment practices liability,

And, heaven help us, even allegations of fraud!
In the unpredictable arena of non-profit organizations, the risk is simply too high to ignore. So, rather than walking a financial tightrope without a safety net, liability insurance gives these unsung heroes the peace of mind they need to continue their invaluable work. Who knew, right?
Navigating Through The Fine Print: Terms and Conditions of Liability Policies
Yikes! Navigating through the convoluted labyrinth that is the fine print of liability policies can truly make your head spin. It's about as easy as trying to nail jelly to a wall. Serving up a cocktail of legal jargon and business-speak, these terms and conditions are notoriously known for their complexity and commonly bewildering language. So, let's put on our detective hats and thrash through this jungle, step by step. Oh, you bet, it won't be all sunshine and rainbows! As you'd have thought, these legal lines are packed with contextual intricacies you need to keep an eye on. Now, a few key aspects to ponder upon, just for starters, include officers insurance requirements, – how much you'd generally have to pay,- specific policies for non-profits, and – stipulations regarding professional services.
These aren't stray cats to be ignored, folks. Honestly, often they're more like hidden explosives that blow up at the least expected moment! To avoid finding oneself in such a pickle, it's well worth the elbow grease to tease apart these muddled policies and truly grasp the deep-seated details before taking any leap forward. After all, forewarned is forearmed, right?
Consequences Without Coverage: Fines and Penalties for Lack of Insurance
Holy smoke! Let's talk straight about the consequences when you decide to drive without insurance. Frankly, it's a roll of the dice that can lead you down a slippery slope, bathing you in hot water. Not having insurance is like playing with fire! You're not only courting disaster, but you're also violating the law. It's like dancing with the devil, knowing full well that if you trip up and get caught by the long arm of the law, primarily those eagle-eyed officers insurance agents, you're going to pay through the nose. Big fines, penalties, some of which could punch a hole in your pocket, are slapped on those who take this path.
But, oh boy, the buck doesn't stop there. You might be thinking, "It's my dice to roll," but there's more to it than meets the eye. Alongside a hefty financial penalty, there are other repercussions to consider. * Your professional services could be interrupted. * Your license may get suspended, talk about a hard pill to swallow! * You might even face some jail time or be asked to do some non-profit, community service work. Besides, the burden of paying for damages out of pocket following an accident can leave you scraping the bottom of the barrel. It's not only a fool's errand but a financial vortex that could suck dry even the most robust bank balance. The bells and whistles of an insurance policy, therefore, start to look like your saving grace. You might feel like it's money down the drain, but at the end of the day, it's a small price to pay for peace of mind.
Conclusion
In conclusion, the role of officers insurance in protecting both the non-profit and for-profit sectors cannot be downplayed. This insurance policy safeguards the organization's leaders from potential personal liabilities that might arise from their managerial decisions. It underwrites many of the potential litigation costs and plays a vital role in risk management. Not only does it benefit officers who hold decision-making roles, but it also provides a peace of mind to the organization itself. In the world of non-profit organizations, officers insurance has provided a critical layer of protection. It enables these non-profits to continue their philanthropic mission without the fear of financial ruin due to potential lawsuits and claims. The pay rates for these positions typically reflect the level of responsibility and risk involved, which is typically offset by having such insurance in place. Moreover, professional services such as law firms, accounting firms, and consulting agencies can also gain protection from this insurance. It helps manage their potential liabilities and maintain their professional reputation. Therefore, officers insurance plays an integral role in ensuring the financial stability and sustainability of various organizations. It allows all parties to focus on their respective responsibilities and ensures compensation for those in high-risk positions. This ultimately contributes to more secure and efficient workplaces across the spectrum of both non-profit and professional service sectors.
FAQ's:
Q1. What is directors and officers liability insurance?
A1. Directors and officers liability insurance is a type of insurance that provides protection for directors and officers of a company or organization against claims made by shareholders, employees, customers, and other third parties.
Q2. Who needs directors and officers liability insurance?
A2. Directors and officers liability insurance is typically required for companies and organizations that have officers and directors, such as corporations, non-profits, and professional services firms.
Q3. How much does directors and officers liability insurance cost?
A3. The cost of directors and officers liability insurance depends on the size and type of organization, the number of officers and directors, and the type of coverage needed.
Q4. Does directors and officers liability insurance cover legal fees?
A4. Yes, directors and officers liability insurance typically covers legal fees associated with defending against claims made against officers and directors.
Q5. Does directors and officers liability insurance cover damages?
A5. Yes, directors and officers liability insurance typically covers damages awarded to claimants in the event of a successful claim against officers and directors.
Q6. Does directors and officers liability insurance cover non-profit organizations?
A6. Yes, directors and officers liability insurance is available for non-profit organizations and provides protection for officers and directors against claims made by employees, customers, and other third parties.
Q7. Does directors and officers liability insurance cover professional services?
A7. Yes, directors and officers liability insurance is available for professional services firms and provides protection for officers and directors against claims made by employees, customers, and other third parties.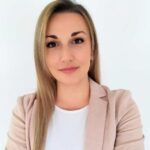 Nina with years of experience under her belt, excels in tailoring coverage solutions for both individuals and businesses. With a keen eye for detail and a deep understanding of the insurance landscape, Nina is passionate about ensuring her clients are well-protected. On this site, she offers her seasoned perspectives and insights to help readers navigate the often intricate world of insurance.