For anyone involved in event planning, understanding event insurance terms is a vital aspect of ensuring a successful and stress-free outcome. This comprehensive guide is designed to help the event planner navigate this complex landscape, shedding light on everything from basic definitions to the different types of coverage you may be able to purchase.
What is Event Insurance?
Exploring the Basics of Event Insurance
Event insurance, also known as special event insurance provides coverage for various unforeseen circumstances that could negatively affect your event. Such insurance policies safeguard the planner, host, or even vendors involved in the event, from bearing the financial burden of incidents like property damage or event cancellation.
Why You, as an Event Planner, Need Special Event Insurance
As an event planner, purchasing special event insurance provides peace of mind, so you can focus on delivering an exceptional event rather than worrying about uncontrollable factors that could lead to cancellations or liabilities. This type of coverage ensures protection from a wide range of issues – from damage to the venue to cancellation forced by circumstances beyond your control.
Understanding the Different Types of Event Insurance
There are various types of event insurance, one of them being general liability insurance that provides broad coverage for instances like bodily injuries, property damage, and certain lawsuits. Other types of coverage include cancellation coverage that protects your deposits, liquor liability insurance if alcohol is involved in the event, to caterer insurance that covers catering related issues. The type of insurance will cover you is greatly influenced by the nature of your event.
What Does Event Insurance Cover?
Understanding Liability Coverage in Event Insurance
Liability coverage in event insurance offers financial protection against claims arising from bodily injuries or property damage caused by the event. This broad protection may also cover legal defense costs if the insured party is sued.
Property Damage Coverage in Special Event Insurance
Property damage coverage addresses any potential physical loss or damage to the venue or rented equipment. The coverage would reimburse you for the costs to repair or replace the damaged property.
Event Cancellation: How Insurance Can Help Cover Losses
Cancellation coverage provides compensation if you need to cancel or postpone your event due to unforeseen issues like severe weather, vendor cancellations, or illness. It helps cover non-refundable deposits and purchases for your event, providing financial cushioning.
How Can You Obtain Event Insurance?
Where to Purchase Special Event Insurance
You can purchase special event insurance from a variety of insurance providers, many of whom offer online platforms to easily buy event insurance. It's typically best to purchase event insurance as soon as you've made initial deposits or purchases for your event.
Decoding the Fine Print: What to Look for When Buying Event Insurance
When buying event insurance, pay attention to what's covered and not covered under each type of policy. This includes any exclusions, limits, deductibles, and whether additional liability coverage is required. Check whether your vendor or venue already has liability insurance so you don't double-up on coverage.
Event Insurance Prices: What to Expect
Event insurance prices vary depending on the type of event, size, location, and coverage amount. It's always advisable to get multiple quotes and compare the rates and coverage before making a final decision.
Which Types of Events Require Special Event Insurance?
Understanding the Types of Events Covered by Special Event Insurance
Special event insurance cover a wide range of events, from corporate conferences, concerts, fundraisers, to personal events like weddings. The type of event insurance you'll need will vary depending on the nature and specifics of your event.
Why Venues Will Require Event Insurance
Venues often require event insurance to safeguard against any potential liabilities or damages caused by the event. It reassures the venue owners that expenses related to any potential incident would not come out of their pocket.
Event Insurance and Liability: Avoiding Financial Pitfalls
By providing a financial safety net in case of unforeseen circumstances, event insurance helps avoid costly pitfalls. Without it, you could be held personally liable for damages or incidents related to your event, which could lead to significant monetary losses.
What Happens If You Need to Cancel or Postpone the Event?
How Event Cancellation Coverage Works
Event cancellation coverage compensates for non-refundable expenses and losses incurred if you need to cancel or postpone your event due to reasons outside your control. Examples could be weather events, vendor no-shows, or sudden illness.
Role of Insurance in Event Postponement
If you're forced to postpone your event, insurance may help cover any additional expenses incurred, depending on your policy. This could include costs associated with rebooking vendors or venues, marketing for the new event dates, and potentially even additional venue rent.
Ensuring Your Deposits Get Reimbursed: How Insurance Can Help
Event insurance covers your deposits in case you're forced to cancel your event. This means that even if you've paid vendors or locked in your venue, you'll be able to be reimbursed for these costs, reducing your out-of-pocket losses.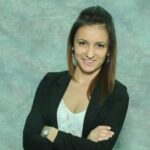 Sanela is a seasoned insurance expert with over 10 years of experience in the industry. Holding the title of Chief Insurance Analyst, he has a deep understanding of policy intricacies and market trends. Sanela's passion lies in educating consumers about smart insurance choices, and he's delighted to share his insights.