Introduction to Cyber Liability Insurance
Well now, let's go down this rabbit hole: the intriguing world of cyber liability insurance. Gather 'round folks, for it's time for a heart-to-heart about something that's been giving many companies the heebie-jeebies these days. You see, cyber insurance isn't just an add-on; it's fast becoming a critical backbone for businesses big and small. With cyber attacks being as rampant and unpredictable as a bull in a china shop, businesses are frankly clutching at straws trying to handle the risks. Imagine this – a hacker, quieter than a mouse, breaching your system. Beyond the initial shock and 'oh, crikey' moment, there's a whirlwind of issues – stolen health information, leaked employee data, a damaged corporate image. Breach response can be a royal pain and an agonizing road to walk down.
Before you get your knickers in a twist about the dire situation, take a gander at the guide to cyber liability insurance. This magic potion goes beyond just coverage for property damage caused by a cyber incident. Heck, it's a comprehensive safety net that helps recover lost revenue and even covers your backside for instances of oversight. For instance, if an employee's laptop gets lost or stolen, triggering a data breach, insurance can help cover the cost of notification to concerned parties, credit monitoring for affected clients, and any PR hiccups. This policy language might sound all Greek to you, but your friendly neighbourhood insurance broker will guide you through the labyrinth. It's also crucial to remember that different businesses with less or more cyber risk will differ in their policy needs: a healthcare firm may need to focus more on the theft of PII while a finance sector company might be more concerned about ransomware attacks. While public demand for stronger privacy protections grows, so too does the need for such comprehensive cyber insurance policies. Bare in mind, having cyber liability insurance and data protection measures doesn't give a free pass to lax cyber security practices. It's not an 'either-or' situation, it complements broader enterprise risk management measures, so staying cyber secure remains a key priority. Insights into the loss history, existing business environment, the level of security and prevention measures will also influence the insurance terms and premium.   
Understanding the Coverage of Cyber Liability Insurance
Well, buckle up and let's dive headfirst into the world of Cyber Liability Insurance. It's like an invisible Superman, swooping in to combat cyber threats that continue to multiply as if they've been fed after midnight. Just imagine your company's system under siege like a castle during a medieval hack attack. The insurance helps the insured as an errant knight, bearing the weight of ransom payments, covering expenses for forensic specialists to figure out what went horribly wrong, and doling out dough for public relations maestros to manage your brand's image in the midst of a heinous PR nightmare. It's important to note that this cyber shield also covers litigation costs if your organization finds itself staring down the barrel of a lawsuit fired by some peeved off consumer. Quite a lifesaver, ain't it? But hold your horses, before you jump right in thinking this is the holy grail of cyber safety, three things need to be under your hat. Firstly, each insurer is as different as chalk and cheese. That's to say, while one insurer might cover vendor errors and failures, another insurance provider might call it quits depending on the specific coverage terms in the contract. So it's not always peaches and cream, you gotta roll up your sleeves and thoroughly assess the nitty gritties. Second, many cyber policies won't be smiling down at you if you fall short on complying with legislation required to protect customer data. Drop the ball on compliance requirements, and you'll be gnashing your teeth in regret. Lastly, small businesses and manufacturing companies, be warned! Your general liability policy doesn't always act like your saviour against cyber threats. So, don't depend solely on it. The executive echelons must estimate the potential losses and then decide if cyber liability insurance is needed. All in all, it's a wild ride, but one might be essential in this digital jungle.
A Comprehensive Guide to Cyber Liability Insurance Policies
Now, let's have a chinwag about Cyber Liability Insurance Policies—don't roll your eyes just yet. This ain't your run-of-the-mill insurance gobbledegook; it's a necessary evil in today's digital age where cyber threats continue to snowball, catching unprepared folks cold. You'd possibly be left high and dry if you didn't have an eagle eye on potential cyber threats. Imagine finding yourself in the eye of the storm; a data breach takes place, your clients' sensitive information is spilled all over the shop. Yikes! An investigation initiates resulting in a hefty financial penalty. Well, that'd be a tough pill to swallow, wouldn't it?
That's where the Cyber Liability Insurance policies saunter in, coming to your rescue like a knight in shining armor. Have no fear about the endless labyrinth of cyber risks because, with the right insurance coverage, you could mitigate these challenges without breaking a sweat, like a seasoned sailor navigating the rough seas. It's an absolute no-brainer, really. Even if you're a manufacturer who doesn't exactly live and breath tech, you've got to ensure your business is zipped up tight against cyber threats. Beasts they are! Otherwise, you're setting yourself up for a fall, and believe me, it ain't pretty. Stumbling upon a cyber threat without proper coverage is like opening Pandora's box, and you sure as shooting don't want to do that! Be quick off the mark and grab yourself a thorough Cyber Liability Insurance policy – it's essential, and there ain't two ways about it!
What Happens after a Data Breach: The Role of Cyber Liability Insurance
Well, folks, you know what they say: when the milk's spilt, it's time to grab a mop. That's exactly the role that cyber liability insurance plays when a data breach has reared its ugly head. Imagine this: one fine morning your security system blinks red; a destructive data breach has sidestepped all of your defenses. A bit of a sticky-wicket situation, isn't it? Well, like a trusty sidekick in a blockbuster movie, here comes cyber insurance to save the day. You see, it swoops in to cover the costs, thus allowing the companies to batten down the hatches without breaking the bank. From recovering stolen data and restoring identities of affected customers to investigating the breach's origin, cyber insurance takes the sting out of the hit somewhat. The main goal? Swift and efficient mitigation is the name of the game, chums.
Oh, but don't be fooled, it isn't all a walk in the park either. Meeting the insurance claim parameters can sometimes be like hunting for a needle in a haystack, no lie. Make no mistake, if businesses fail to adhere to the rigorous cybersecurity measures outlined in their insurance policies, their claims might just go up in smoke. In essence, despite cyber insurance acting as a safety net, the onus is squarely on the shoulders of the businesses to keep tight ship! At the end of the day, cyber insurance isn't a magic potion but rather akin to a trusted safety harness in the jittery climb up the digital mountain. It's rough and tumble out there in the cyberworld, folks; it's high time we start valuing our cyber heroes just a tad bit more. Hats off to Cyber Liability Insurance!
Conclusion
In conclusion, the prospect of failure can often instill fear and provoke anxiety, yet it is a crucial element in the process of growth and development. Failings, whether personal, professional, or even systemic, can provide valuable insights for improvement, innovation and enhancement of strategies. It is important to view any instance of failure as an opportunity to learn and improve, rather than simply a setback. More importantly, thorough failure analysis, which can be derived scientifically from industries like aviation or healthcare, is essential in addressing the root causes of those unsuccessful attempts. It helps identify the exact areas requiring change or improvement. Once these are identified, the process of mitigation can begin. Mitigation involves strategically planning and executing steps to minimize the detrimental effects of the inevitable failures and mistakes. This can range from risk management planning, to implementing a more rigorous system of checks and balances. The essence of mitigation lies in the understanding of failure, the patterns recognized from these failings, and the subsequent development of strategies to overcome these weak points. Additionally, mitigation is not a one-time solution but an ongoing process of continuous adaptability and improvement. Therefore, we must cultivate a responsive mindset that integrates both the acceptance of failure and the employment of mitigation strategies in our course of action. Integrating this into our personal and professional lives can propel our ventures onto a trajectory of continuous growth and unprecedented success.
FAQ's:
Q1. What is cyber liability insurance?
A1. Cyber liability insurance is a type of insurance that provides coverage for businesses against losses related to cyber-attacks, data breaches, and other cyber-related incidents.
Q2. What does cyber liability insurance cover?
A2. Cyber liability insurance covers a variety of losses related to cyber-attacks, data breaches, and other cyber-related incidents, including costs associated with data recovery, legal fees, and public relations.
Q3. How can cyber liability insurance help mitigate cyber risks?
A3. Cyber liability insurance can help mitigate cyber risks by providing coverage for losses related to cyber-attacks, data breaches, and other cyber-related incidents. This coverage can help businesses recover from cyber-related incidents and reduce the financial impact of a cyber-attack.
Q4. What are some cyber liability insurance resources?
A4. There are a variety of cyber liability insurance resources available, including guides, articles, and websites that provide information on cyber liability insurance and how it can help protect businesses from cyber-related losses.
Q5. What are the benefits of cyber liability insurance?
A5. The benefits of cyber liability insurance include coverage for losses related to cyber-attacks, data breaches, and other cyber-related incidents, as well as protection from financial losses due to cyber-attacks. Additionally, cyber liability insurance can help businesses recover from cyber-related incidents and reduce the financial impact of a cyber-attack.
Q6. What are the risks of not having cyber liability insurance?
A6. The risks of not having cyber liability insurance include potential financial losses due to cyber-attacks, data breaches, and other cyber-related incidents. Without cyber liability insurance, businesses may be unable to recover from cyber-related incidents and may face significant financial losses.
Q7. How can businesses reduce their risk of cyber-attacks?
A7. Businesses can reduce their risk of cyber-attacks by implementing security measures such as firewalls, antivirus software, and regular security updates. Additionally, businesses should have a plan in place to respond to cyber-attacks and have cyber liability insurance to help mitigate the financial impact of a cyber-attack.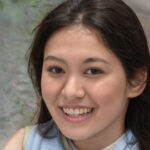 Khubon has been guiding clients through the complexities of various insurance policies. With his vast knowledge and hands-on experience, Khubon is dedicated to helping individuals and businesses make informed insurance decisions. Through this site, she shares valuable insights and expertise to demystify the world of insurance for readers.