Understanding Commercial Auto Insurance Benefits
Well now, let's dive into the world of commercial auto insurance and really unravel its benefits, shall we? See, not all vehicle insurance policies are cut from the same cloth, and each one is kind of like a good southern gumbo, they've got a mix of everything in there, customizable to suit the specific needs of your business or as one might say, to fit as snug as a bug in a rug. Now, the star of our story, the commercial auto insurance, is like the big cheese in this scenario, no doubt about that. Designed specifically to cover vehicles used for business purposes, or even your personal vehicle when used for work, it goes beyond personal auto insurance policy like a racehorse out of the gate.
What's nifty about it, is that commercial auto coverage can protect your business from a hefty lawsuit or property damage in case of an auto accident, even involving the company vehicle. Talk about a load off your mind! It's like having a reliable partner watching your back. The insurance coverage can help cover the costs arising from fender bender and other accidents that occur while you're out on a business errand or commute, trucking along in your company vehicle or even a leased tractor-trailers for that matter. Whether you're driving your car for a quick jaunt across town for business uses or you've got a small fleet of vehicles transporting goods, this type of insurance offers the protection you need to keep on trucking, literally and figuratively. So, get a quote today and give your business the peace of mind it deserves. After all, it's no secret that states require some form of liability insurance, and as we all know, it's always better to be safe than sorry!
Why Does Your Business Need Commercial Auto Insurance
"Whoa, hold your horses!" You might be thinking. "Why should I spring for commercial auto insurance? My work truck is just for running errands and the odd job here and there." Sure, you use your vehicle for personal reasons as much as for work purposes, but it's important to understand that personal auto policies typically have limitations when it comes to covering accidents involving vehicles that are used for business. You undoubtedly adore your Volvo truck or your vintage Volkswagen Beetle for its dutiful service in your business ventures. Yet, remember, it's not just an automobile—it's an asset to your business that's as precious as gold.
Here's where commercial auto insurance cover steps in. If your business depends on vehicles for daily operations, it's as vital to you as air to the lungs. As a business owner, insuring your business vehicles isn't just about ticking off a box on some to-do list. It's protection, pure and simple. Commercial coverage usually goes above and beyond standard liability coverage, providing a safety net for those unexpected curveballs. This is the rock-solid protection they need especially when cruising the unpredictable roads of entrepreneurship. If you're in business and drive a vehicle for business purposes, don't brush off the decision to get a commercial auto insurance plan the way you would a pesky fly. It's not just jargon that insurance agents specialize in! In fact, reach out to your insurer now to get a free commercial auto insurance quote. You'll be surprised at the host of commercial auto insurance policies available, all tailored to ensure your company's smooth running, even if lady luck decides not to grace you with her presence. So, whether it's a fender-bender or a full-on collision with an uninsured driver, you'll find commercial auto insurance provides coverage that personal insurance options can't. A stitch in time, as they say, saves nine! Trust me, the future you will be thanking you profusely for this undeniably wise move. Then, you can happily and safely continue with business as usual, secure in the knowledge that your business auto insurance has got your back.
Customizing Commercial Car Insurance: The Role of Coverage Options, Liability and Auto Liability
When it comes to commercial auto insurance, you've got to know the ropes lest you're left grappling with surprises. The devil's in the details as you customize your commercial auto insurance, making sure you strike the right balance among various coverage options. You're not just getting a policy; you're undoubtedly buying a security blanket from an insurance company. With the right insurance coverage for your business, you hold a golden ticket to the peace-of-mind express. Automobile insurance that is specifically commercial, typically covers more than just your work vehicle—it unequivocally includes a bevy of bells and whistles, from liability options to auto liability provisions. Truly, no stone is left unturned when you dive into the realm of commercial auto insurance.
Now hold your horses! It's not all as clear-cut as it seems. For starters, the world of insurance is as tricky as a barrel of monkeys, especially when dealing with specifics like auto liability, liability options and coverage. So, what's all this hullabaloo about you might be pondering? Well, essentially, these jargons mean, should you decide to take your work vehicle for personal use, you are indemnified against risks associated, if and only if, your insurance is structured to also cover such eventualities. This could be as simple as your kid swinging by to use vehicles. By Jove, all these considerations enlighten us as to why it is paramount to customize and fine-tune your coverage to fit your peculiar business needs. Insurance, in this context, isn't just any old dime-a-dozen service; it's an essential gear in your business machinery.
Hired and Non-Owned Auto: A Crucial Part of Your Commercial Auto Coverage
Well, let's cut to the chase. Hired and Non-Owned Auto Insurance, y'know, it's that little slice of heaven nestled in your commercial auto insurance policy that'll keep the wolves from your door in a bit of a sticky wicket. Picture this: one of your employees, bless their well-intending heart, zips off in their car on a company errand, only to rear-end a stallion of a Rolls Royce… Now who'll be left holding the baby, eh? It's in situations like that, where hired and non-owned auto coverage will be your champion. Splurging a smidge on ensuring you've got that safety net is like counting chickens before they hatch, rather than scrambling for cover with the proverbial egg on your face.
Now, you might say, "But I've already got commercial auto insurance to protect my business!" You're not wrong, mate, but that's only covering a slice of the pie. Listen, there are myriad types of commercial auto coverage out there and your standard policy is like having a great dane for a guard dog – yeah it's hefty, but it ain't gonna scare off all the critters. Like a trusty steed, Hired and Non-Owned Auto Insurance has got your back when dealing with hired vehicles, like rental cars, or non-owned vehicles owned by employees used for company business. In the hurly-burly of running a business, trust me, you want this ace up your sleeve! And that, my friends, is the long and the short of it.
The Role of Commercial Vehicle Insurance in Small Businesses: Customizing to Your Coverage Needs
Oh boy! When running a small business, there's a minefield of things to consider, and commercial auto insurance sits high on that list, like a cherry on top of a sundae. Small businesses, notably those that utilize vehicles for day-to-day operations, definitely require commercial auto insurance to protect their assets. Imagine, if you will, your trusty van, the backbone of your delivery business, getting into a fender-bender. Or picture a company car, involved in a mishap that's not even your fault. Suddenly, you're hit with a bill that sends your budget into a tailspin. That's where commercial vehicle insurance steps in – like a knight in shining armor, ready to save the day!
Now let's delve a little deeper, shall we? Not all businesses are cut from the same cloth. You've got your plumbers, your electricians, your caterers – all utilizing different types of commercial auto vehicles and thus, having distinct coverage needs. Thankfully, commercial vehicle insurance can be as unique as a snowflake, tailored to fit your specific requirements perfectly. It's all about identifying your risks, and then customizing your insurance coverage accordingly. Together, like a well-choreographed dance, your unique business needs and the right commercial auto insurance plan can help ensure your small business keeps rolling smoothly down the road of success.
Why Your Business Should Consider Commercial Auto Insurance Today
Ah, hold your horses, folks! Here's the inside scoop on why you should seriously mull over snagging some commercial auto insurance today, particularly if you've got your own business at play. Now, don't give me that skeptical side-eye – it's not just hot air, trust me! Just like the early bird catches the worm, getting commercial auto insurance protection provides businesses the prerogative to respond swiftly and efficiently to unexpected mishaps. Let's face it, accidents are about as predictable as a cat on a hot tin roof, so it's smart to cover your bases. Moreover, with commercial auto insurance, no longer you have to fret over finding the dough to repair damages, paying for someone else's medical bills, or dealing with potential legal fees. Less loosey-goosey, more buckle-down – that's the spirit!
Delving deeper into the nitty-gritty – there are a plethora of types of commercial auto insurance designed to fit like a glove with a variety of business-related transportation scenarios. Are your wheels slipping and sliding in the winter snow? There's insurance for that. Have you found your delivery truck's radiator busted downtown mid-delivery? Yup, they've got you covered there too! It's like a magical cloak, this insurance, wrapping around potential potholes in your business operations. Sure as the sky is blue, businesses, especially those heavily reliant on transportation, would do well to sniff out which type of commercial auto insurance aligns best with their needs. Go on then, what are you waiting for? In the often rough-and-tumble world of business, it's best to err on the side of caution. Fly the flag for preparedness with commercial auto insurance!
Secure Your Best Fit: Tips to customize your commercial auto insurance coverage
Oh boy, let's dive right into the thick of things when you're hunting down the perfect commercial auto insurance. Protecting your business is as American as apple pie, and we understand you need more than just a cookie-cutter insurance plan. Your business has its own set of chiseled features, nuances, and complexities. With the wide variety of types of commercial auto insurance available, you can tweak and customize each plan just as you desire. The perfect fit—like Cinderella finding her lost shoe!
Hold on! Don't gallop away just yet. With each plan humming a different melody, you can one-up the 'agony of choice' by following a few tips. Armed with knowledge, you can slingshot past being a microscopic cog in the corporate insurance machine to being a discerning customer. Evaluate the risks involved carefully – like navigating rush hour traffic. Scan the horizon for potential speed breakers, like costly lawsuits whirling your way after an accident. Lastly, align the coverage values like stars in the constellation, in sync with your business's worth. You see, when you treat commercial auto insurance like a tailor-made suit rather than a one-size-fits-all, you ensure security fits your business just right. In this topsy-turvy world, the right insurance fit could just be the seatbelt that keeps your business safe and secure during a wild ride.
Conclusion
In conclusion, commercial auto insurance is an essential protective measure for businesses with vehicles at the core of their operations. There are various types of commercial auto insurance, each designed to cover different aspects of a business's vehicular risks. These types range from liability and physical damage coverages to medical payments and uninsured motorist coverage policies. The choice of type is largely dependent on the nature of the business, its risk tolerance, and regulatory requirements. Commercial auto insurance is particularly necessary because it safeguards businesses from financial losses resulting from accidents involving their commercial vehicles. It covers property damage and injuries to third parties, legal fees and expenses, and any damage to the business vehicle itself. It's important for businesses to have this insurance to protect themselves from potential financial hardship due to unforeseen accidents or lawsuits. Invariably, commercial auto insurance offers a safety net, giving businesses peace of mind to focus on growth and profitability without worry.
In essence, securing commercial auto insurance to protect your business is more than a protective measure – it's a pragmatic business move. Regardless of the specific types of commercial auto you operate, there's an assurance that in the face of accidents, theft, or damage, your business operations can continue seamlessly, as the insurance coverage offsets potential losses or damages.
FAQ's:
Q1. What is commercial auto insurance and how does it protect my business?
A1. Commercial auto insurance is a type of insurance that provides coverage for vehicles used for business purposes. It helps protect your business from financial losses due to accidents, theft, and other damages related to the use of commercial vehicles.
Q2. What types of commercial auto insurance are available?
A2. There are several types of commercial auto insurance available, including liability, collision, comprehensive, and medical payments coverage. Each type of coverage provides different levels of protection for your business.
Q3. What is the difference between commercial auto insurance and personal auto insurance?
A3. Commercial auto insurance is specifically designed to provide coverage for vehicles used for business purposes, while personal auto insurance is designed to provide coverage for vehicles used for personal use.
Q4. What types of vehicles are covered by commercial auto insurance?
A4. Commercial auto insurance typically covers cars, trucks, vans, and other vehicles used for business purposes.
Q5. How much does commercial auto insurance cost?
A5. The cost of commercial auto insurance depends on a variety of factors, including the type of coverage, the type of vehicle, and the amount of coverage needed.
Q6. What is the best way to tailor commercial auto insurance to my business needs?
A6. The best way to tailor commercial auto insurance to your business needs is to work with an experienced insurance agent who can help you determine the type and amount of coverage that is right for your business.
Q7. What should I consider when choosing a commercial auto insurance policy?
A7. When choosing a commercial auto insurance policy, you should consider the type of vehicles you need to insure, the amount of coverage you need, and the cost of the policy.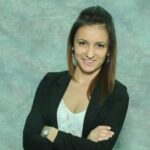 Sanela is a seasoned insurance expert with over 10 years of experience in the industry. Holding the title of Chief Insurance Analyst, he has a deep understanding of policy intricacies and market trends. Sanela's passion lies in educating consumers about smart insurance choices, and he's delighted to share his insights.