Introduction to Credit Insurance FAQs
Ooof! The world of credit insurance is like stepping into a rickety old maze. Mind-boggling terms, conditions, and credit insurance FAQs abound, making it tricky to navigate for the uninitiated. Taking the first plunge can be like jumping off the deep end, but worry ye not, because we're going to make this lark a piece of cake! Here's the scoop: Credit insurance is a type of business insurance that can be a lifesaver for any exporter, providing a handy-dandy safety net by insuring against potential non-payment of accounts receivable — that's your invoices, by the way. This insurance is designed for businesses, safeguarding them against both commercial and political risks, ensuring smooth and uninterrupted cash flow. Now, you might be thinking, isn't credit management hard enough, without adding insurance into the mix? Well, that's where credit insurance comes in handy, polishing your credit management, with insurance companies providing the needed insurance coverage.
Wait a sec, before you hop onto the bandwagon, there's more to this yarn! Understanding the ins and outs of credit insurance is vital. So, here's a low-down on the credit insurance products you're likely to bump into. For starters, you've got trade credit insurance, protecting your hard-earned goods from non-payment, and then there's export credit insurance, sealing the deal for your international trade. If you're staring at that credit insurance application with furrowed brows, remember, do your homework with the policy terms. Then there's credit life insurance and disability insurance, meant to kick in if you happen to become unable to work due to, well, life! Gotcha wondering, where does an insurance broker fit in this hullabaloo, right? Simply put, they're your lifeline, guiding you through the choppy waters of understanding insurance premiums, credit scores, and helping you decide whether credit insurance is your cup of tea. And remember, it's not all sunshine and rainbows. Buying credit insurance can be an additional cost, so you'd have to balance the books and make sure you understand what you're getting yourself into. Now, hold your horses! We've just scratched the surface – there's still plenty more to cover in the credit insurance FAQs.
Understanding the Basics of Credit Insurance
Alright folks, let's nail down this rough and tumble world of credit insurance. For starters, credit insurance isn't a pumpkin at the county fair; it's a unique type of insurance where the insurer is on the ball to protect the lender against the risk of non-payment from the borrower. 
You might be thinking, "Why should I care?" Well, if you've ever applied for credit or taken out a loan, this could directly influence your pocketbook. Credit insurance can help balance out credit risk, especially if you lose your job or find yourself unexpectedly unable to meet your monthly loan payments. And further, the type of policy you have can swing how this all pans out. Unfortunately, the landscape of credit insurance isn't always cut and dried. 
We've got many types of credit insurance loitering around: credit life or disability insurance, credit involuntary unemployment insurance, even credit property insurance that safeguards personal property used to secure the loan. And that's just the tip of the iceberg. Insurance may not cover the entire amount of the loan and can come with a substantial cost, so it's crucial to understand the credit terms fully. Mind you, the riskier your credit worthiness, the higher the insurance costs. 
Now, hold your horses – the Federal Trade Commission has put up several roadblocks to prevent your lender from deceptively including credit insurance in your loan without your knowledge. However, like mud on a white shirt, there are some who slip through the cracks. To steer clear of such perilous pitfalls, it's wise as an owl to keep a keen eye on your receivables and track your insurance coverage. Better safe than sorry, right?
Trade Credit Insurance Explained
Ah, let's cut to the chase and get to the nitty-gritty of something called trade credit insurance, shall we? Think of trade credit insurance as your financial wingman; a silent guardian standing by your side, ready to dive in if things go south. Imagine you're a business owner who's extended credit to a client, but the bugger finds themselves unable to pay up. 
The ugly duckling of the financial world, also known as bad debt, comes swooping in. Fret not, as this is where credit insurance rides to the rescue! Unlike the rather narrow credit disability insurance, credit insurance provides a wider safety net and shields you, dear lender, from losses due to unpaid loans or credit. 
On the flip side, it isn't all sunshine and rainbows with trade credit insurance. The devil truly is in the details here. Some cheeky lenders have been known to deceptively include credit insurance or debt cancellation coverage. Yup, the cancellation of the agreement isn't always as easy as pie – one of the stinging realities. 
Now here's a thing or two about how credit insurance works. It often involves:
– Ensuring the cost of your credit insurance doesn't drain your pocket.
– Selecting either single-buyer or multi-buyer insurance based on your needs. 
Still foggy? Think of accounts receivable insurance, which protects those precious greenbacks you're owed. But hang on, it's not a catch-all solution – insurance only covers specific risks. To get the skinny on this, turn to credit insurance companies, and learn how trade credit insurance can be a lifesaver. 
All in all, if you use trade credit insurance judiciously, it's like a golden ticket that can safeguard your cash flow, ensuring you're not left out in the cold if your debtor stumbles into unforeseen difficulties. But watch out before pledging your faith solely on insurance. Remember, it's no magic wand waving away all risks.
Exploring the Credit Insurance Policy
Alright, buckle up! Let's take a trip down the road of credit insurance policy, where financial institutions are your pit-stops and good credit is your destination. Essentially, credit insurance is like a sturdy life-jacket – it's that kind of insurance that covers your back, safeguarding your cash flow when you unexpectedly hit the high seas of financial uncertainty. 
What might that look like, you ask? Well, let's say you find yourself in hot water with some involuntary loss of income – insurance like this is there to keep you afloat. Indeed, credit insurance covers situations in which pesky mishaps like unemployment, disability, or even death hamper your capacity for making payments on time. 
But, hold your horses! There's a catch you should be aware of. Sometimes, it's tempting for a lender to deceptively include credit insurance in the nitty-gritty of your loan contract, which might mean you're signing up for more than you bargained for. In an ideal world, this shouldn't be your ticket to get the loan. So, before signing on the dotted line, make sure to mull over every aspect of the deal. 
Here are some key points you might want to consider:
– Credit insurance protects your cash flow against speed bumps like involuntary job loss, severe illness, or the grim reaper knocking on your door.
– It allows for a specified number of monthly loan payments to be covered, lessening the burden on your wallet and mind.
– It plays a critical role in bolstering trade finance, making finance companies more confident in lending to businesses.
– Monthly insurance premiums are often part and parcel of this deal, so ensure you've got a good handle on what it's going to cost you.
Pardon my French, but despite its somewhat complicated nature, credit insurance can really be a godsend when life throws a curveball your way. Just ensure you're up to speed with the ins and outs, so you can keep your boat steady in the choppy waters of loan repayment.
General FAQs on Credit Insurance
Oh, heavens! Let's dive right into the heart of the matter, shall we? So, you know, credit insurance, a big deal as it is, has got quite the reputation for throwing folks for a loop. Here's the catch: it's not as tricky as it is painted! Just as the sun shines after a storm, a hint of clarity is all you need to disperse that fog of confusion. Credit insurance, in its simplest form, dons the role of the hero under a cloak of 'insurance protects the lender'. With this in place, creditors can sleep soundly, knowing that the rug won't be pulled out from under them by unexpected financial hiccups from borrowers.
Speaking of which, let's chew the fat about a particular star in the credit insurance sky – the involuntary loss of income insurance. Now, don't let the fancy name bamboozle you. It really is as homely as mom's apple pie. If you've unwittingly found yourself on the unfortunate end of a job loss or medical emergencies jeopardizing your income, this little gem steps into your financial picture, all guns blazing. Not only does it ensure the protection of your loan by making those pesky repayments, but it also stands as a bulwark against any precarious scenarios. 
To give you a brief glimpse into its captivating facets:
1. It handles loan repayments during times of involuntary job loss or income reductions.
2. It offers a financial cushion against unexpected medical emergencies.
3. It ensures peace of mind for both the borrower and the lender. 
By George, credit insurance boys and girls, truly is a blessing in disguise, shielding us from the winds of financial uncertainty! It's like having your own financial superhero watching over you, ensuring the dough keeps rolling in, even when Lady Luck turns her back!
Understanding How Credit Insurance is Designed
Well, y'see, understanding how credit insurance is designed isn't as complicated as it might seem at first blush. It's no rocket science, after all! Simply put, credit insurance is a saving grace when you've hit rock bottom due to unforeseen events such as a job loss, illness, or even untimely death, preventing you from repaying your loan. This type of insurance protects the lender primarily but indirectly works out to be a boon for the borrower as well.
Now, getting down to brass tacks, here's how it typically functions. When disaster strikes, and you're up the creek without a paddle, the insurance steps in to cover either part or all of your indebtedness. It's like having an unseen guardian angel, watchin' over you when you're in a pickle. This, naturally, offers the lender a safety net, minimizing their risk of losing out on the borrowed cash. 
Here's a general outline of what's typically covered:
  – Involuntary unemployment: If you've lost your job unexpectedly, not due to your own actions.
  – Death: The remainder of the loan would be paid off, ensuring your kin aren't burdened by your debt.
  – Illness or Disability: If you're unable to work due to illness or disability, your payments could be taken care of.
Mind you, like all good things, credit insurance isn't without its flip side. So, before you put pen to paper and sign on the dotted line, make sure you've taken the time to read and understand the fine print. It's not all kittens and rainbows, there're certain specific conditions and exclusions that apply. Remember, knowledge is power, dear friend, so don't be left in the dark!
Insurance FAQs – Additional Insights
Well, let's dive right into the deep end! There's this ocean of insurance questions out there that can leave folks feeling more than a bit adrift. Let's face it—we've all had that "lost at sea" feeling when it comes to insurance paperwork. Far from being a dry, as dull as dishwater subject, insurance really can make your head spin! It's as tangled as a kite string on a windy day. One jargon-filled phrase leads to another and before you know it, you're tangled up in blue. But hold your horses! We're here to lend a helping hand with some additional insights that'll make it all a bit less complicated.
First off, did y'know, insurance doesn't just serve to protect you, but also your lender? Yup, that's right! For instance, in a mortgage agreement, it's a prerequisite—house insurance protects the lender from losses if something bad, like a fire for example, decides to crash your party. Additional insights about insurance aren't as hard to come by as hen's teeth, but they do require some digging. It's always advisable to get all your ducks in a row in advance. Let's shed some light on these frequently asked questions. 
We've got a bullet point list that gives you the skinny, but remember, sometimes more information is not always better. Here they are:
– 'Claim Denied': steps to follow after a claim rejection
– Picking the right policy: tips for deciphering the insurance lingo
– Role of premiums: how they determine your benefits
Then again, insurance can be as changeable as the weather! It's a good idea, therefore, to stay informed. Now, isn't that a breath of fresh air?
Conclusion
In conclusion, one of the key takeaways in understanding financial security is recognizing how critical a role insurance plays in safeguarding both the borrower and the lender's interests. It is unequivocally important to know that insurance protects the lender in instances where unforeseen circumstances may affect the borrower's ability to repay debts or loans. This mechanism reduces the financial risk the lending institution may otherwise be exposed to. Likewise, insurance also provides a safety net for borrowers, offering financial security and peace of mind in challenging times. Thus, it shields both parties from potential loss and cultivates a formidable and trust-worthy relationship between lenders and borrowers. This risk mitigation tool not only fosters a healthy financial ecosystem but also propels economic growth. The alignment of interests facilitated by insurance bridges the confidence gap, allowing seamless transactions and encouraging a proactive approach towards debt management. Thus, the intricate yet indispensable synergy between insurance and lending ensures the smooth operation of our global financial structure. Conclusively, insurance's role in protecting the lender underlines the importance of robust financial planning and risk management strategies, laying the foundation for a secure and thriving economic framework.
FAQ's:
1. What is credit insurance and how does it protect the lender?
Answer: Credit insurance is a type of insurance that protects lenders from losses due to a borrower's inability to repay a loan. It protects the lender by providing a financial cushion in the event of a borrower's default.
2. What are the benefits of credit insurance?
Answer: Credit insurance provides lenders with protection against losses due to a borrower's default, as well as peace of mind knowing that their loan is protected. Additionally, credit insurance can help lenders reduce their risk and increase their loan portfolio.
3. What types of credit insurance are available?
Answer: There are several types of credit insurance available, including loan-level credit insurance, portfolio credit insurance, and credit default swaps.
4. How does credit insurance work?
Answer: Credit insurance works by providing lenders with a financial cushion in the event of a borrower's default. The insurance company pays the lender the amount of the loan, minus any applicable deductible, in the event of a borrower's default.
5. What are the risks associated with credit insurance?
Answer: Credit insurance can be a risky investment, as it is not guaranteed to cover all losses in the event of a borrower's default. Additionally, the cost of credit insurance can be high, and the insurance company may not cover all losses.
6. What are the costs associated with credit insurance?
Answer: The cost of credit insurance can vary depending on the type of insurance and the amount of coverage purchased. Generally, the cost of credit insurance is based on the amount of the loan and the risk associated with the borrower.
7. How does credit insurance protect the lender?
Answer: Credit insurance protects the lender by providing a financial cushion in the event of a borrower's default. The insurance company pays the lender the amount of the loan, minus any applicable deductible, in the event of a borrower's default. This helps to protect the lender from losses due to a borrower's inability to repay a loan.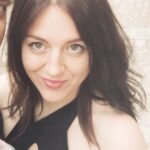 Aleksandra, a leading Insurance Risk Analyst with a wealth of experience, specializes in evaluating and managing potential insurance risks. Her expertise lies in crafting strategies that optimize coverage while minimizing vulnerabilities. Through this platform, Aleksandra provides readers with invaluable insights, helping them make well-informed insurance choices in a dynamic market landscape.