Understanding Commercial Auto Insurance
I'll be darned if this isn't a head-scratcher for many: understanding commercial auto insurance. It's not exactly a day at the beach, but let's dive in, shall we? Commercial auto insurance is a critical type of business insurance and one that can provide liability protection when one of your employees – maybe they're the bees knees behind the wheel, or maybe they're as squeaky as an old door hinge, it doesn't matter – gets into an accident while driving a vehicle for business purposes. And let's be clear as a bell about this, "vehicle for business" doesn't just mean cars used specifically for your business, it could include an employee driving their very own jalopy for business use. This can be trickier than a cat on a hot tin roof, because your employees' personal auto insurance probably won't cover them if they have an accident while driving for work.
Now let's talk turkey about hired and non-owned auto (HNOA) insurance. This is different from your garden-variety commercial auto insurance, it's more like its cousin from out of town. It can help protect your business when an employee drives a rented or personal vehicle for business purposes. These can include your employee's personal auto, a rented car, or any hired or non-owned vehicle you or your employees use for business. Blimey, even if an employee runs personal errands during business hours in their personal vehicle and ends up having a fender-bender, HNOA coverage could save your bacon. And you certainly don't want to get stuck in a pickle and discover too late that personal auto coverage won't cover these types of accidents – that's when you'd need hired and non-owned auto coverage from your insurance companies. It'll cover accidents that occur, liability expenses, and it'll help to shield your business just in case another driver decides to sue your business after a car accident. Now, wouldn't that be a sight for sore eyes! Don't get caught with your trousers down, ensure you understand the specific needs of your business before you whip out your wallet.  
Insights into Non-Owned Auto Coverage
Whoa, Nelly! Grasping the idea of non-owned auto coverage, for folks who're not insurance whizzes, is equivalent to attempting to nail down a tumbling tumbleweed. Uh-huh, it can be a real bear! You see, paddling in your pool of personal auto policy, it only provides coverage in your dream Cadillac. But what happens if you or your employees use their own jalopies or a rental car for your business purposes, or when the business rents a vehicle? This is where non-owned auto coverage pulls up, honks its horn, and offers you a free ride.
Here's the dirt on it. Non-owned auto coverage is the hot potato in your commercial auto policy that helps keep your business from getting into hot water. No kidding! If an employee, while driving for work, lands in a fender-bender using their own vehicle or a hired auto, your personal auto policy won't cut the mustard. But hold on to your horses, because this is where non-owned coverage swoops in. It provides liability coverage, unlike your auto policy that doesn't bat an eyelash at such predicaments. With the help of hired and non-owned coverage, if there's a lawsuit schooled in your name claiming damages for an accident occurred due to the vehicles used, your business won't be left high and dry. It safeguards your business (yes, you heard right) against damages your business owns while keeping that smile on your face. Whew! Sure, being a business owner with the right commercial auto insurance policy, don't that beat all!
The Necessity of Hired and Non-Owned Auto Insurance for Businesses
Boy oh boy, as a business owner, you've got enough on your plate with the hustle and bustle of everyday operations, let alone need worry about if your vehicles are covered if something goes sideways. Stepping in as that guardian you didn't know you needed, the necessity of hired and non-owned auto insurance for businesses flies in like a superhero, providing your business the protection it desperately needs. You know like magic beans, this type of insurance can cover liability issues that may arise from the use of non-owned or rented vehicles used for your business, or even when your chatty Cathy accountant decides to use her personal car to grab stuff for the office. So, do businesses need commercial auto insurance? You bet your socks they do!
Let's chew the fat a little more about why this insurance is an absolute no-brainer. Embracing a wide scope of business automotive needs, hired and non-owned auto insurances are like apples and oranges when compared with other types of auto insurance. Ah, but here's the kicker: commercial auto vs. regular auto insurance. See, the former takes a gander at vehicles that your business owns, whereas the latter throws a blanket of coverage over non-owned or rented vehicles. Commercial auto insurance and hired come into play when you're taking advantage of an employee's personal vehicle, another car, any vehicle for your business that isn't a regular on your books, basically. Judicious businesses need hired and non-owned auto insurance to mitigate the risks associated with vehicles not commonly in the scope of your regular business vehicle protections. And let me tell you, that piece of insurance's protection is as snug as a bug in a rug. And remember, whether you're driving a rental or your employee's ride for work, this coverage can come in handy as a pocket on a shirt. It's called hired and non-owned for a reason, right?
How Commercial Auto Coverage Guards Against Accidents While Driving
Well, buckle up as we navigate through the world of commercial auto coverage. As unpredictable as life can be, you'll be glad you've got the right coverage when you're on the road. Put simply, commercial auto coverage is the safety net that stands between your business and potential financial fallout from accidents. With all the perils that seem to crop up when you least expect them, it's like having an umbrella ready for a rainstorm. Whether your business uses cars for business purposes or employees' personal vehicles are used for business tasks, this type of auto insurance protects your business from the financial risks associated with accidents.
Imagine Joe, a faithful employee, who's in his personal car on a company errand when – bang! Suddenly he's in a fender bender. Now, that's where auto liability insurance swoops in. Liability insurance covers the damages to the other party involved, while non-owned liability coverage specifically protects your business when employees' personal vehicles, or vehicles you don't own but are using for business purposes, are in an accident. Trust me, if the shoe were on the other foot, you'd want the same protections. Not to mention, it could be a can of worms you'd rather not open when you think of the potential repercussions to your business's reputation and bottom line. So before your business takes on the driving day, see to it that you get coverage that secures you against the often fickle hand of fate. The right auto insurance coverage is a safe bet, not just for the vehicles that the business owns, but also for hired or non-owned autos that are used for work. When you think about it, it's a small price to pay for peace of mind – and you can't put a price on that.
Comparing Personal Auto Insurance with Commercial Auto Insurance
Well, folks, let's roll up our sleeves and dive right into the nuts and bolts of this thing! Now, we've all heard a thing or two about personal auto insurance, haven't we? It's our trustworthy ol' friend that's always on standby, ready to take the bull by its horns when life throws us a curveball. To put it simply, personal auto insurance would cover your car for personal, family, and household uses. Your Sunday drives, your weekday errands, your occasional road trip adventures, you name it! This lifesaver prevents you from breaking the bank in case the unexpected happens.
On the flip side, if we talk about commercial auto insurance, well, that's a whole different kettle of fish. This bad boy covers commercial vehicles used for work or vehicles for business use, as you'd expect. Throw in your trusty delivery vans, your strong-as-an-ox trucks, or even your insurance and hired and non-owned vehicles, this fiend's got your back. It's like a safety net, ready to spring into action whenever your business vehicles endure a bout of bad luck. But wait, there's more! Not only does commercial auto insurance cover your business vehicles, but it also keeps a keen eye on driver's safety and potential liabilities. It's all hunky-dory until someone sues, right? So to keep things on the up and up, this coverage often extends itself beyond the driver's seat and onto the open road.
The Vital Role of Commercial Auto Insurance in Protecting Your Business
Let's say you're the proud owner of a bustling business. You've got employees who use vehicles for work, darting to and fro like bees buzzing from petal to petal. But, goodness me, you haven't thought about commercial auto insurance yet, have you?
Oh, my! It's about as critical as cream in coffee, my friend. Just imagine, your delivery van is canoodling down the highway, and out of the blue, whammo! It's in a fender bender. You've got damaged goods, a bruised van, and a shaken driver to boot. It's a sorry state of affairs, I tell you! Now here's where commercial auto insurance steps in. It's your safety net dunked in golden honey. This policy takes the brunt of the costs — be it vehicle repairs or medical expenses. Bread and butter stuff, right? By gosh, it's more than that! It's the ironclad shield protecting your business from catastrophic losses, stronger than a garlicky breath at close quarters. It's your knight in shining armor, fending off potentially ruinous expenses that could send your thriving business into a tailspin. So, do yourself a favor, get that commercial auto insurance, and rest easy knowing your business is buttoned up and protected!
Conclusion
In conclusion, the utilization of vehicles for work has revolutionized various sectors in today's dynamic world. Vehicles do not just offer transportation but serve as mobile offices, allowing for an effective and efficient work process. They serve as an essential tool for businesses, enabling employees to carry out their duties promptly regardless of their physical location. Efficient work vehicles also ensure timely delivery of services and products, contributing to overall customer satisfaction and business success. Achieving optimal performance in work-related tasks requires investing in quality work vehicles tailored to suit the specific needs of a business. This integration of vehicles into the workforce offers flexibility, enhances productivity, and presents a practical solution to the challenges of mobility in the workplace. Thus, it is undebatable that vehicles for work have greatly mitigated operational limitations while maximizing productivity across diverse sectors.
FAQ's:
Q1. What is commercial auto insurance and non-owned vehicles?
A1. Commercial auto insurance and non-owned vehicles are types of insurance coverage that provide protection for vehicles used for business purposes, such as vehicles for work.
Q2. What does commercial auto insurance cover?
A2. Commercial auto insurance covers damages to vehicles used for business purposes, including vehicles for work.
Q3. What is the difference between commercial auto insurance and non-owned vehicles?
A3. Commercial auto insurance covers vehicles owned by the business, while non-owned vehicles insurance covers vehicles that are not owned by the business, such as vehicles for work that are owned by employees.
Q4. Is commercial auto insurance required for vehicles used for work?
A4. Yes, commercial auto insurance is required for vehicles used for work in order to provide protection for the business and its employees.
Q5. What types of vehicles are covered by commercial auto insurance?
A5. Commercial auto insurance covers a variety of vehicles used for business purposes, including cars, trucks, vans, and other vehicles for work.
Q6. Does commercial auto insurance cover rental vehicles?
A6. Yes, commercial auto insurance can cover rental vehicles used for business purposes, such as vehicles for work.
Q7. Does commercial auto insurance cover personal vehicles?
A7. No, commercial auto insurance does not cover personal vehicles, only vehicles used for business purposes, such as vehicles for work.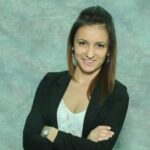 Sanela is a seasoned insurance expert with over 10 years of experience in the industry. Holding the title of Chief Insurance Analyst, he has a deep understanding of policy intricacies and market trends. Sanela's passion lies in educating consumers about smart insurance choices, and he's delighted to share his insights.