Understanding Aircraft Insurance Coverage and Types
Well, buckle up, folks! We're about to dive headfirst into the wild blue yonder of aircraft insurance coverage and the types that come into play. Picture the scenario: you're a proud pilot, ready to kiss the tarmac goodbye and let your bird loose in the sky. You've read the manual, done the maintenance, and checked the weather. But before you board the aircraft or allow any passengers to hop on board, it's essential to ask yourself: have you got the proper insurance coverage to cover every nook and cranny from bow to stern?
Aircraft insurance is fundamental for anyone with their name on the plane's ownership papers. From the slick commercial airlines to the private aircraft owners using their planes for a Sunday fly-around, everyone can be in for a surprise with unexpected events. The type of coverage you get, though, can be as varied as the aircraft themselves – it often depends on the type of craft, its use, and the potential risks involved. It's not unusual for the cost of cover to potentially skyrocket into thousands of dollars, which leaves many asking, "What exactly does my insurance cover?". The answer typically splits between liability and hull coverage. Liability coverage takes care of injuries or damage caused to airports or other land-based property, up to a certain limit, you bet. Then there's hull insurance, aimed to provide coverage for damage to the aircraft itself. It's not just in-flight incidents that count, either. Picture some overzealous hangar mate backing their truck into your jet – bang, that's where hull insurance comes into play. Depending on the policy, aviation insurance can provide broad protection against common risks including accidents, theft, and damage during flight, taxi, and even while parked in the hangar. Claims process in aviation insurance can be quite a paperwork parade, you know. Upon an incident or accident, you file a claim backed with relevant documentation to your insurance provider. Then your trusty insurance adjuster steps in, going through the particulars of your report with a fine-tooth comb, making sure it all adds up. They collect every slice of statement, every jot of paperwork, to ensure the claim's processed efficiently. In an instance of accident or damage, you may need to bear the cost before the insurance coverage kicks in. But hey, that's a small price to pay for peace of mind, right?   
Before choosing to operate your aircraft, you gotta untangle the web of aircraft insurance policies and coverage types available. A commercial insurance quote might include:  – Comprehensive Aviation Liability: This can cover bodily injury or death to passengers, as well as property damage, like that caused to airport hangars.  – Hull All Risks: This covers you for loss or damage to the aircraft itself, whether in-flight or parked up resting her wings.   – Legal Liability Cover: Now, this takes care of the damage, injury, or even death caused to third parties or their property during flight or ground operation.   For most companies, it's not just about what's the best insurance, but what insurance provides the right cover at the right premium. There's no one-size-fits-all policy here – it largely depends on the type of aircraft, its size, the pilot's experience, and the purpose of use, whether commercial or personal. So, there you go – a rough-and-ready guide to aircraft insurance. Take time to research and understand what policies provide and talk to an insurance adjuster, ask the right questions, and you'll be off to a smooth flight with your mind at ease. The extra due diligence can, without a doubt, ensure you are covered for the risks relevant to your aircraft operation. Happy and safe flying, folks!
Identifying Appropriate Insurance Based on Type of Aircraft
Ah, selecting the right insurance for your aircraft, now, that's a whole different ball game. A lot of factors are at play here, mate. Each bird in the sky, each make and model, has its own specific safety record, risk profile, and also, bear in mind, the intended use, whether it's for pleasure or commercial purposes. By Jove, it's quite a bit to wrap your head around, wouldn't you say? As a helpful assistant, though, I'm here to clear the fog and ensure you're not left in the cold when it comes to picking the 'flight' insurance policy. First off, let's take a gander at the different types of aircraft insurance. Broadly speaking, we're looking at liability insurance and hull insurance. Liability insurance is your safety cushion against any aviation insurance claim that might wing its way to you, should your aircraft damage property or harm individuals. Hull insurance, on the other hand, provides coverage for aircraft against any physical damage. But wait, there's more to consider. While you could be as meticulous as a Swiss watch, accidents still do happen. So, aircraft insurance also provides protection beyond just the physical plane. Here are a few more elements that may be covered by the policy Medical costs for passengers- Legal fees and court costs- Travel insurance for trips- Search and rescue operations.
Guiding you towards the best policy that provides the cover you need is part of the flight plan. What's more, don't blink twice before reaching out to insurance companies that have the requisite know-how and experience in aircraft insurance. This way, you can be sure that whether you're soaring through the clouds or grounded, you're covered. So, buckle up, as we'll traverse this journey together – after all, a good customer-service relationship isn't a one-time flight, rather, it's a round trip!
Requesting for a Quote from Aircraft Insurance Providers
So, you've got your eyes set on the skies, but you're in need of an aircraft insurance to cover your back? Oh boy, it ain't something you wanna get wrong! Requesting for a quote from aircraft insurance providers is the move you need to keep your smooth sailing in the clouds. It's not rocket science, but it does call for some effort on your part. First off, take a gander at what these chaps have to offer as far as the nitty-gritty of their policies. This is where it behooves you to dig deep; policies may vary in their ins and outs. Don't hesitate to let 'em know what you're after! Most places, actually, commend it. They're keen on customers giving a holler about their specific needs, so they can tailor-make solutions. After all, every Tom, Dick, and Harry might not need the same type of coverage, right? Here's an ever-so handy list to help guide you through Understand what aircraft insurance provides. Not all policies are created equal.
– Speaking budget, ensure it aligns with what you've in your pocket. – Look out for additional services. These trimmings might just be necessary. In the end, the key is to recommend just what fits snug for you. And one thing's for sure; the more precise and clear you are about your needs, the better they can serve you. It's a win-win! So, saddle up, partner, and let's hit the ground running. It's time to bring your dreams on the radar!
How To Decipher Commercial Insurance Policy Details
Well, well, well, aren't commercial insurance policies just a knotty woolly mess? From the outside looking in, they might seem like some dense, devilish code that needs a cryptographer to decode, but hold your horses, don't chicken out just yet! Once you pull back the curtains and dive headfirst into the nitty gritty, it's not nearly as bewildering as you think, oodles easier indeed. Here's the scoop, the most essential of the policy details you gotta grapple with right out of the gate are coverage limits, policy exclusions, deductibles, and premium amounts – got all that? And don't be thrown off by industry jargon, it's just a bunch of mumbo jumbo insurers use to confuse you!
Say, you're in the aircraft business and boy do we recommend aircraft insurance to cover your operations. Speaking of which, understanding exactly what your aircraft insurance provides is vital, there's no two ways about it. Don't get strung along by a slew of policy offerings, keep your eyes on the prize; risks such as property damage and bodily injury. And boy oh boy, do policies vary! While some policies may give you broad coverage, others might be as narrow as a country lane – it's not a one-size-fits-all deal, that's for sure! Keep your wits about you though, checking these puppy-eyed insurance providers' wordings, knowing who the customer is (that's you!) and heck, don't forget to compare insurers! As they say, never put all your eggs in one basket. Plus, a cheeky tip bit; do watch out for total loss-only coverage, it's a regular gotcha that you don't wanna miss!
Key Considerations When Filing a Claim After an Aviation Incident
When it comes down to brass tacks, filing a claim after an aviation incident can feel like trying to find a needle in a haystack. Gosh, where do you even start, right? Well, hold your horses and take a deep breath. Our first piece of advice is simple- don't skip your legwork! Really get your teeth into understanding your aircraft insurance policy. Imagine you're a detective trying to get under the skin of the fine print. Might sound like a tough cookie to crack, but it's crucial to comprehend what your aircraft insurance provides. Remember, policies may differ as wildly as chalk and cheese.
Yet, and this is a big 'yet', don't just rely on your own sleuthing. Think about this – you wouldn't perform a root canal on yourself, would you? We strongly recommend consulting an industry expert or a legal eagle. For heaven's sake, these folks eat complex policies for breakfast, and that's the kind of know-how you need! My goodness, don't forget to give a chance to the unsung hero in all this – the customer service representative of your insurance provider. I mean, who knows the ropes better than them, right? Plus, they can provide clear-cut answers to your burning questions and guide you through the labyrinthine claims process. Down the line, their knowledge can lead to a smoother sailing. Here's a quick recap:* Take a deep dive into understanding your insurance policy* Remember, policies can be as different as day and night* Get expert advice, it's worth its weight in gold!* Don't overlook your insurance provider's customer service. After all, they really know the score. So, buck up! You're now armed with the gist of what you need to consider when filing a claim post an aviation incident.
Conclusion
In conclusion, as a customer looking for security in aviation, we highly recommend considering aircraft insurance to cover potential risks involved in owning and operating such vehicles. Aircraft insurance provides comprehensive protection against possible damages, losses, and liabilities, ensuring peace of mind for the policyholder. The policies may differ based on the aircraft's type, use, owner's experience and other operational elements; however, they usually cover physical damages, third-party liabilities, and even medical expenses and personal properties in some cases. Therefore, acquiring an appropriate aircraft insurance policy is an essential step for everyone involved in the aviation industry, from private aircraft owners to charter service providers. So, we recommend thorough research and expert consultation to guarantee the most efficient and effective coverage.
FAQ's:
Q1. What aircraft insurance to cover do I need?
A1. It is recommended that customers obtain aircraft insurance to cover any potential risks associated with their aircraft.
Q2. What policies may be included in aircraft insurance?
A2. Aircraft insurance policies may include coverage for physical damage, liability, and other risks associated with aircraft ownership.
Q3. What does aircraft insurance provide?
A3. Aircraft insurance provides financial protection against losses associated with aircraft ownership, such as physical damage, liability, and other risks.
Q4. How can I find the best aircraft insurance for my needs?
A4. It is recommended that customers research and compare different aircraft insurance policies to find the best coverage for their needs.
Q5. What should I consider when selecting aircraft insurance?
A5. When selecting aircraft insurance, customers should consider the type of coverage they need, the cost of the policy, and the reputation of the insurance provider.
Q6. What should I do if I have questions about aircraft insurance?
A6. Customers should contact their insurance provider if they have any questions about aircraft insurance policies or coverage.
Q7. How can I ensure I have the right aircraft insurance coverage?
A7. Customers should review their aircraft insurance policies regularly to ensure they have the right coverage for their needs.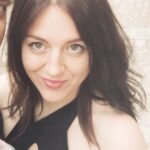 Aleksandra, a leading Insurance Risk Analyst with a wealth of experience, specializes in evaluating and managing potential insurance risks. Her expertise lies in crafting strategies that optimize coverage while minimizing vulnerabilities. Through this platform, Aleksandra provides readers with invaluable insights, helping them make well-informed insurance choices in a dynamic market landscape.