Understanding Worker's Compensation Insurance: A Comprehensive Guide
"Listen up, business owners! We're about to dive deep into the world of Worker's Compensation Insurance. It's a complex sea of jargon, but one you'll need to navigate if you plan on heading a safe and law-abiding workplace. Give or take, it's an insurance that covers your employees if they get injured or ill while on the job. The coverage can vary, but usually, it helps to cover medical expenses, employee treatment costs, and part of their lost wages if they're laid up. Whoa Nelly, the intricate mechanisms of this policy could make your head spin faster than a cyclone on a merry-go-round."" "Now, before you start scrambling like a rat in a tin shithouse, let's break it down a bit. A comprehensive understanding of worker's comp insurance isn't just something to tip your hat to, it's a matter of necessity – think of it as the Swiss army knife in your business risk management toolbox. Insurance companies and state law work hand in glove to ensure employers can't skip out on their responsibility. Here's the catch-22: If your workplace is a hotbed for injuries and illnesses, your quote (or insurance cost) will have more zeroes than you'd like. Keep things safe, neat, and tidy, and you're looking at a lighter claims history, which can mean sweeter premiums. Now, that's a carrot worth chasing!"
Assessing Your Business Needs for Worker's Compensation Insurance
Taking the plunge into the world of business can be a roller coaster ride. Between securing capital, landing your first client, and balancing the books, it seems there's always plenty on the plate. But let's not forget worker's compensation insurance, a must-have ingredient in your business recipe. Is your business just dipping its toes in the water? Or are you carrying the weight of hundreds of employees? Depend on the type and scale of your business, your need and requirement for workers' comp insurance could be as different as chalk and cheese. Workers' compensation coverage, might sound like a mouthful, but it's simpler than you think. This insurance protects your business from financial hullabaloo that can emerge if a worker gets hurt or your volunteers get sick. In the event of work-related injuries or illnesses, they're an unsung hero, covering medical expenses and lost wages, thus preventing an unexpected burning hole in your payroll. Heck, it can even save you from lawsuits by injured employees. Buying workers' comp insurance isn't just for large corporates; no sirree, depending on your state, you could be required to carry it if you employ even one worker, every state has a different requirement. As they say, when in Rome, you must follow Rome's laws! Here are just a few things to keep in mind:
Workers' comp insurance may also protect if your employer's hit with a lawsuit by an injured worker.

It can cover medical expenses and lost wages for employees who're injured on the job.

Contact your insurer to learn which accidents, injuries, and illnesses are not covered by this policy.

Contractor, legal or otherwise, may still require protection, and this can be achieved through a Workers' comp coverage.

Buying workers' comp insurance can help cover damages if an employee decides to sue. You may not be able to predict when your employees will get injured or become ill, but you can certainly protect your business and your wallet from the impact. Get in touch with a private insurer and they'll guide you through buying workers' comp insurance, and make sure you're carrying the right amount of protection.

After all, it's better to be safe than sorry when it comes to workplace injuries. Don't let the red tape tied around laws and legalities deter you. Accept it's a part and parcel of running a successful business. It's important, not just for the financial health of your company, but to take care of those who make your business tick.
Examining the Cost and Factors Influencing the Price of Worker's Compensation Insurance
Oh boy, when it comes to examining the cost of workers' compensation insurance, we're in for a wild ride! It ain't as straightforward as one might think, and there's a kaleidoscope of factors that influence the price tag. For starters, the industry and risk level of a particular job shuffles up the deck. Imagine a cozy desk job compared with a perilous construction gig – they're playing in completely different leagues! It's also worth noting that the location, specifically the state you're in, can swing the pendulum rather dramatically. The price of workers' comp coverage varies depending on the state, you see.
Now, hold onto your hats because we're diving into the nitty-gritty, the real meat and potatoes of the factors at play. Occupations with a higher risk of injury carry more weight and thus require employers to buy coverage at a heftier fee. To add onto that, it's not simply a matter of buying workers' compensation insurance one-off – you've got to consider the medical bills if they're injured. The benefit of having this insurance can't be overstated. And let's not even get started on lawsuits and court costs should the wolf of negligence blow down your door.- Medical conditions arising from past injuries- The state's assigned risk pool – Whether a contract mandates the coverage- The employer's accident history. Your guide to workers' comp insurance should also mention that one part of the deal is that workers forfeit their right to sue employers for negligence. In exchange, they get workers' comp insurance, which isn't a bad trade-off if you ask me; that's quite the safety net. However, there are exceptional situations where this unwritten 'contract' doesn't hold water – but aren't there always at the whim of Lady Luck?
Knowing the Coverage: What Worker's Compensation Insurance Does and Doesn't Provide
Delving into the nitty-gritty of workers' compensation insurance, it's paramount to have a handle on the ins and outs of what it does and doesn't cover. Picture this: You're just going about your business at work, maybe even whistling a merry tune, and—ouch! You bite the dust, sustaining an injury. Presto! Your workers' comp insurance swoops in like a knight in shining armor, covering all your related medical expenses. It'll carry workers' through the medical detour, covering trifles like band-aids and doozies like surgeries alike, providing disability benefits, and even funding vocational rehabilitation if you need to switch lanes in your career. Added to that, heavens forbid, if a work-related injury ushers you to the pearly gates, this policy will chuck in death benefits for your family.
But don't be fooled to think it's all rainbows and butterflies! Workers' compensation insurance has its limitations and won't cover everything under the sun. We're talking about instances where;- You're caught in tomfoolery or horseplay during work when you get injured,- You get hurt while under the influence of alcohol or illegal substances,- Injury occurs during your commute to or from work, – Or your injury is related to a pre-existing condition that isn't the result of performing your duties.
In these cases, as they say in the courtroom dramas, the insurance company would object, and you'd likely not see a dime. It's not that it's turning a blind eye to your woes, but it's just that you need to be playing by the book in order for its coverage to apply. So, best use your loaf and steer clear of anything that could land you in hot water!
Steps to Buying Worker's Compensation Insurance for Your Business
Crikey, navigating the winding road of worker's compensation insurance can sure be a head scratcher! Not to worry though, having a birds-eye view on the steps involved will leave you grinning like a Cheshire cat. First off, you've got to figure out the requirements in your state since worker's comp rules vary. Remember, knowledge is power! Then, dust off those magnifying glasses and carefully evaluate your business needs. It's better to be safe than sorry, so assessing your situation honestly will save you from any nasty surprises down the line.
Now, you're ready to bite the bullet and choose the right insurance company. Don't let a slick sales pitch hoodwink you into settling for less. Take your time, do your due diligence and remember to shop around before making any decision. And let's not forget – once you carry workers' comp insurance, it's not just a case of 'out of sight, out of mind'. Keep track of claims, maintain a safe work environment and, crucially, review your coverage periodically. After all, a stitch in time saves nine. Oh and another thing, always keep your employees in the loop; they deserve to know their rights after all. So there you go, with a bit of hard work and persistence you'll be good to go, as easy as pie! – Study your state's requirements- Evaluate your business' needs- Choose the right insurance firm- Regularly review your coverage- Keep your employees informed.
The Importance of Regular Review and Updates on Your Worker's Compensation Insurance Policy
Ah, the importance of regular review and updates on your worker's compensation insurance policy – where to start? An old adage says prevention is better than cure, right? Well, this goes double for your compensation insurance policy! A regular, eagle-eyed gander at your policy can help you navigate those niggling loopholes, simmering lawsuits, or budget-crushing claims that could creep up like a thief in the night. Honestly, it's as vital as keeping your car filled with petrol or making sure your kettle isn't empty before you start to make tea.
Now, don't just use your insurance policy as a safety net, treat it like a long-term investment. Savvy bosses carry workers' comp not just because they have to, but because they know the value – it's like carrying an umbrella, even on a sunny day. With a bit of elbow grease, understanding your policy can be straightforward, even with the legalese! But remember, it isn't as simple as "set it and forget it" – you need to be on the ball, making sure everything is hunky-dory.
Stay updated on the latest laws and regulations

Regularly check and update your employee classifications

Assess, audit, and update your payroll to reflect true costs. And voila! It's a bit of a juggling act, but by managing it with a keen eye and regular reviews, you can avoid headaches down the line. The mundane task of reviewing policy details can actually end up being your knight in shining armour, saving the day before things go south. And remember, if you snooze, you lose! So, always keep your nose to the ground with your policy, folks!
Conclusion
In conclusion, businesses must make appropriate use of their resources, particularly human resources, to thrive in a competitive environment. One way this can be achieved is by implementing policies that carry workers' needs and interests at heart. It entails establishing a potent work environment that values and nurtures workers' skills, opinions, and inputs. By doing this, companies elevate employee satisfaction, fostering stability and dedication among the workforce. This practice, in turn, promotes better output and productivity, creating a spiral of positive energy that enhances the overall organizational objective. Therefore, successful businesses understand the criticality of creating an environment that is both conducive to work and sustainable for their human resources. This understanding can drive the development and implementation of effective strategies that not only enhance productivity but also carry workers' motivations, boosting their morale, satisfaction, and ultimately, their performance. In essence, a business that considers its workers does not merely use them as means to an end but values and supports their growth and development, ensuring mutual growth and success.
FAQ's:
Q1. What is workers' compensation insurance?
A1. Workers' compensation insurance is a type of insurance that employers use to cover medical expenses and lost wages for employees who are injured or become ill on the job.
Q2. How do I use workers' compensation insurance?
A2. Workers' compensation insurance is used to cover medical expenses and lost wages for employees who are injured or become ill on the job.
Q3. What does workers' compensation insurance cover?
A3. Workers' compensation insurance covers medical expenses and lost wages for employees who are injured or become ill on the job.
Q4. Do I need to carry workers' compensation insurance?
A4. Yes, employers are required to carry workers' compensation insurance in most states.
Q5. How much does workers' compensation insurance cost?
A5. The cost of workers' compensation insurance varies depending on the size of the business, the type of work performed, and the number of employees.
Q6. What are the benefits of carrying workers' compensation insurance?
A6. Carrying workers' compensation insurance provides employers with protection from financial losses due to employee injuries or illnesses, as well as peace of mind knowing that their employees are covered.
Q7. How do I buy workers' compensation insurance?
A7. You can buy workers' compensation insurance through an insurance broker or directly from an insurance company.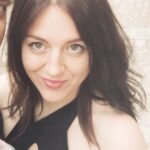 Aleksandra, a leading Insurance Risk Analyst with a wealth of experience, specializes in evaluating and managing potential insurance risks. Her expertise lies in crafting strategies that optimize coverage while minimizing vulnerabilities. Through this platform, Aleksandra provides readers with invaluable insights, helping them make well-informed insurance choices in a dynamic market landscape.