Introduction to Worker's Compensation Insurance
Well now, let's break down this whole Worker's Compensation Insurance shebang! It comes as no surprise that accidents can happen at any workplace, regardless of how careful employees or the employer may be. This is where Worker's Compensation Insurance steps up to the plate, being the safety net for workers who might be down with an injury or hit with an illness – and I'm not talking about the sniffles here. For employers, it's a doggone lifesaver, lessening the liability if an employee injures themselves, say, tripping over an inconspicuous object and breaking a wrist. It's more than just a smart choice, in many places it's as mandatory as paying your taxes!
In the rollercoaster ride that is work life, the coverage each insurance company provides can vary by state, overlapping with all different types of workers. This comprehensive insurance policy dishes out compensation benefits that cover medical bills, wage loss, and even rehabilitation. Just think about it, if an employee loses the ability to work temporarily or permanently due to a nasty work-related injury, it could cost an arm and a leg. But with workers' compensation insurance, employees can snag financial benefits like disability benefits and even death benefits if, heaven forbid, the worst comes to pass. Here's how it shakes out Temporary Total Disability: Helps offset lost wages when an employee is unable to work for a jiffy.- Permanent Total Disability: If an employee is forever unable to return to work, they'll receive this payment.- Permanent Partial Disability: If an employee is unable to work fully but isn't totally out of commission, they'll benefit here.- Medical Treatments: From the medical expenses of physical therapy to ongoing care, it's covered.- Vocational Rehabilitation: Employees who need to switch jobs due to their injury receive assistance.- Death Benefits: If tragedy strikes, the family may receive death benefits to cover funeral expenses and compensate for the loss in financial services. Workers' Compensation Insurance is the strong umbrella that helps protect the business owners and workers from a financial rainfall. The premium is calculated, not pulled out of thin air, based on factors like payroll, employee classification and the type of business an employer runs. Suffice to say, this type of workers' compensation can truly be a life raft in the tempestuous sea of unexpected workplace incidences.
Understanding Different Types of Workers' Compensation Insurance
Well folks, when it comes to Workers' Compensation Insurance, it's not just a one-size-fits-all scenario. An educated understanding of the different animals in this zoo, pardon the phrase, is well-worth its weight in gold. You may see an insurance broker throwing around phrases like "comp" and "underwriter" with reckless abandon, but not to worry, I'm here to help unravel this Gordian knot. Now, this darling thing, called Workers' Compensation, is like a safety net for employees – heck, let's say your employee gets injured on-the-job or goes down with an illness, workers' compensation benefits would cover the costs related to medical care and treatment. What's more, if they have to take time away from work, it may also provide payment for the wage loss.
Oh ho! We're just getting started here. You see, there are various types of alternative workers' compensation insurance policies, some specialize in providing a lump sum payment if an employee incurs permanent disability or, heaven forbid, a fatal injury. Others may shell out for any damage an employee may do while performing their duties. And here's the kicker, the policies might even cover legal obligations if the employee decides to file a lawsuit. Yikes! Here's a quick rundown for you Standard Workers' Comp insurance- Employer's Liability- Occupational Accident insurance. Let me assure you, having the right type of insurance coverage isn't just for peace of mind, it's essential in avoiding a potential felony. An audit of your insurance policies will not only ensure you're fulfilling your obligation to your employees, but it'll also be beneficial in the long run to find a broker who can help you find the right policy for your needs. So don't fret—it might seem daunting now, but take it one step at a time and soon you'll see the light at the end of the tunnel.
The Role of Employee Coverage in Workers' Compensation Insurance
Ah, workers' compensation insurance! It's a bit like a safety net, you know? Always there, ready to catch you if you take a tumble, literally or figuratively. This protective cushion, that is workers' comp, plays a crucial role when it comes to employee coverage. Whether it's an injury or illness that strikes out of the blue on the job, this insurance swoops in like a caped superhero, ensuring workers aren't left high and dry. Employees, after all, are a company's most precious resource. They're the cogs and wheels that keep the business machine humming right along, and when one gets thrown for a loop, this insurance lightens the load.
Without mincing words, here's the nitty-gritty. When an employee gets sidelined due to a workplace injury, workers' comp provides them with a lifeline. It covers their medical expenses, rehabilitation costs, and even a portion of their lost wages. And for those who may need ongoing care, it's even better news. There are no ifs or buts – these losses could really hit hard without this insurance. But wait, it's not just the employee we're talking about. Let's not forget the dependent families, who could be left in the lurch when the breadwinner is unable to work. Now, common types of workers' compensation include disability benefits and survivor benefits, addressing both these scenarios. And, hold your hats here, one grand slam advantage – when employers have this insurance, employees usually can't sue the company for a job-related injury. Now that's a win-win, isn't it? No need for folks to fret over filing a suit or getting sued and ending up in a legal quagmire.
The Process of Filing Workers' Compensation Claims 
Well, gosh… picture this—you've experienced an unfortunate injury or illness while on the job. Suddenly, the stark reality of filing a workers' compensation claim dawns on you. It can feel like you're trying to herd cats, let me tell ya. It's not the most straightforward process, and seriously, it can resemble running a marathon with plenty of obstacles along the way. However, don't throw in the towel just yet! With some information under your belt, it's doable.
Alright, here's the rundown! The first step—faster than a jackrabbit on a date is—reporting the injury to your employer. Now don't dilly dally; timing is everything. Up next is a paperwork marathon, where phrases like 'dependent' and 'may need ongoing treatment' are tossed around. See, if you're someone's breadwinner, your compensation might even adjust accordingly. Eventually, you might find yourself at disagreements fork-in-the-road. If you and your employer can't meet in the middle, you could draw up a suit to sue for your rightful compensation. Lastly, keep in mind common types of workers' compensation claims, because who knows, one might just fit your situation like a glove. The whole process is quite the wild ride without a doubt, but remember—fortune favors the brave!
The Interplay of Liability and Workers' Compensation Insurance
Well, let's break it down, shall we? When you delve into the world of business, you'll happen upon two key players, literal game-changers – liability and workers' compensation insurance. These two chums create quite a stir, a veritable dance of risk handling and cost mitigation. You see, injuries and illnesses can throw a real wrench in the works, and these types of coverage are your safety net when the unthinkable happens.
Just think about it – imagine one of your employees, the breadwinner they are, finding themselves in a pickle due to a work-related injury or illness, dependent on medical aid. They may need ongoing treatment and their financial means could take a serious hit. It's a barrel of laughs, right? Wrong. Here's where workers' compensation insurance steps up to save the day by covering their medical bills and lost wages. But, hold your horses – what happens when an injury results from your business's negligence? Oh boy, now we're in a real jam with a potential lawsuit on the horizon. This is where liability insurance swoops in to save us from a potential landslide of suits.
Common types of workers' compensation can cover a variety of scenarios, including medical fees, rehab costs, and disability payouts.

Liability insurance, on the other hand, might cover lawyer fees, court costs, and any settlements or judgments. So, in the grand scheme of things, these two insurance types interplay like a ballet – twirling, jumping, and pirouetting to keep your business afloat amidst the choppy seas of potential pitfalls.
How to Choose the Right 'Compensation Benefits for Workers'
Choosing the right 'Compensation Benefits for Workers' can feel as if you're navigating a minefield, but fear not, with some knowledge under your belt, you'll be up to the task in no time. Making sure you're au fait with typical types of workers' compensation is the first rung on the ladder, and while it's not the only piece in the puzzle, it will certainly provide a strong foundation. Generally, these benefits can cover a wide range of needs arising from injury or illness, whether it's the need for medical treatment, income replacement during recovery time, or support for dependents in unfortunate cases of fatal accidents. Now, let's face it, every worker is unique and may need ongoing assistance, so it's not about a one-size-fits-all approach; your compensation plan should be as diverse as your workforce. You've got to consider what would suit each individual's situation. But tread lightly! If an employee is dissatisfied with the benefits provided, they might just haul you to court and sue for additional compensation. And by the way, no one wants a lawsuit hanging heavy over their head. So, it's crucial to strike a balance and meet employee needs effectively and empathetically. Here's a list of things to think about when formulating a stellar compensation benefits plan: 
– Severity and type of the injury or illness
– The worker's level of dependence on the benefits
– Whether long-term support is necessary
– The potential risk for legal action.
Critical decisions require careful consideration, but remember, protecting your workers' wellbeing is never a wrong move. That's your golden ticket to keep workplace morale flying high!
Conclusion
Injury or illness derived from the workplace is an occurrence not so rare in our contemporary world. Workers' compensation is a provision put in place to safeguard the rights and welfare of those individuals who have become dependent on such support due to these unfortunate circumstances. This form of insurance enables employees to receive compensation for medical care, wage benefits, and rehabilitation services, which they may need on an ongoing basis, after being involved in a work-related accident or contracting an occupational disease.
There are several common types of workers' compensation that exist, each designed to cater to specific situations. These include medical coverage, temporary or permanent disability benefits, death benefits, and vocational rehabilitation. It is significant to note that workers' compensation coverage varies widely depending on the employee's job role, length of employment, and the nature and extent of the injury.
Intricate situations may necessitate the victim to sue the employer when there's a refusal to offer the outlined compensation or in cases of improper handling of the compensation claims. These lawsuits can be complex, often requiring the representation of an experienced lawyer who can navigate the intricacies of the legal system. It is important that employees understand their rights within the workplace to protect themselves adequately. However, it must also be noted that receiving workers' compensation benefits often implies the employee waiving their rights to suit their employer over the same work-related injury or illness.
FAQ's:
Q1: What is workers' compensation insurance?
A1: Workers' compensation insurance is a type of insurance that provides financial compensation to employees who suffer an injury or illness due to their job.
Q2: Who is eligible for workers' compensation insurance?
A2: Workers' compensation insurance is typically available to any employee who suffers an injury or illness due to their job. Dependents of the employee may also be eligible for benefits.
Q3: What types of workers' compensation insurance are available?
A3: Common types of workers' compensation insurance include medical benefits, disability benefits, and death benefits.
Q4: What if an employee needs ongoing medical care?
A4: If an employee needs ongoing medical care due to an injury or illness related to their job, they may be eligible for workers' compensation insurance benefits.
Q5: Can an employee sue their employer for workers' compensation?
A5: Generally, an employee cannot sue their employer for workers' compensation. However, they may be able to file a lawsuit if they believe their employer acted in bad faith or violated the terms of the workers' compensation insurance policy.
Q6: What is the most common type of workers' compensation insurance?
A6: The most common type of workers' compensation insurance is medical benefits, which provide financial compensation for medical expenses related to an injury or illness.
Q7: What if an employee is not eligible for workers' compensation insurance?
A7: If an employee is not eligible for workers' compensation insurance, they may need to seek other forms of financial compensation, such as filing a lawsuit against their employer.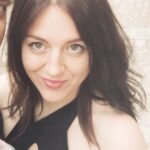 Aleksandra, a leading Insurance Risk Analyst with a wealth of experience, specializes in evaluating and managing potential insurance risks. Her expertise lies in crafting strategies that optimize coverage while minimizing vulnerabilities. Through this platform, Aleksandra provides readers with invaluable insights, helping them make well-informed insurance choices in a dynamic market landscape.