Understanding the Basics of Landlord Insurance
Ahoy there, future property owners and seasoned landlords alike! Now, let's spitball about this often-overlooked beast of a topic: landlord insurance. In the simplest terms, imagine it as a beefed-up homeowners insurance but with more gravy on top. Landlord insurance is the type of insurance designed to cover rental properties. When you're in the rental game, regular homeowners insurance just won't cut it, you need landlord insurance to sleep easy!
Landlord insurance generally serves a smorgasbord of protection, with additional coverage to help safeguard against property damage, rental income loss, and even legal fees. And no, don't worry, it doesn't cover just your average Joe property damage. This type of coverage goes the extra mile to cover damage from things as out-of-the-box as vandalism and natural disasters. Rather like an umbrella policy coming to the rescue when the rain hits hard, landlord insurance can also cover loss of rental income if your property becomes uninhabitable.
However, it's crucial to remember that landlord insurance does not cover personal property belonging to tenants. To safeguard their belongings, tenants should look into a renters insurance policy. Landlord insurance also generally includes liability coverage. In a nutshell, this is there to have your back if a tenant or visitor injures themselves on your property, and you end up tangled in a legal mess. The cost of landlord insurance though, let's not beat around the bush, it can be higher than a standard homeowners policy. But shelling out a little extra can someday save you from a whale of a time dealing with property repairs or as scary as loss of rent. 
Let's mug up on a few classic elements of standard landlord insurance policies:
Dwelling Coverage: This helps shoulder the cost of repair or rebuild if your rental property faces damage from fire, lightning, wind, hail, or other covered losses.

Liability Insurance: Shielding you from injury claims, these policy providers generally offer coverage for medical or legal fees.

Loss of Rental Income: Picture a calamity leaving your rental unit uninhabitable; this coverage comes as your knight in shining armor to compensate for that lost moolah.

Optional Add-Ons: Some landlords may spring for additional protections like natural disasters, vandalism, or loss of rent insurance.
Fret not, landlords who shop around may even snag some insurance discounts from certain providers. Here's the kicker: what your landlord insurance policy generally won't cover is the tenant's personal property, intentional damage by the tenant, or special high-value items within the property. As with all insurance policies, it pays to understand the fine print, so your coverage doesn't leave you high and dry when you need it the most! Make sure your insurance is tailored to your needs. Remember, home sweet home for your tenant, peace of mind for you!
The Cost Factor: Determining Your Landlord Insurance Cost
When it comes to buying landlord insurance, the million-dollar question is always: 'How much is it going to cost me?' Well folks, that's like asking how long a piece of string is. The cost of landlord insurance cover boils down to a plethora of factors which insurance companies take into consideration. First up, the type of property you own – is it a single-family home or a multi-unit complex? Then, there's the location, age, and condition of the property, which of course, all play a significant role in the cost game. The level of insurance coverage you want also impacts the cost. 
For instance, a standard homeowners' policy could fall short when it comes to providing coverage for rental-specific risks, hence, tailor-made landlord insurance policies would be a safer bet. But… and that's a big but, insurance doesn't cover everything! Even purchasing landlord insurance that includes loss of rent insurance, you might still be out of pocket if calamity strikes.
Getting an apple-to-apple comparison from different insurance providers can be a tad tricky. According to the Insurance Information Institute, comprehensive landlord insurance may offer coverage options, such as liability protection and property coverage which can help protect landlords from potential financial pitfalls. Other insurance covers like umbrella insurance policy may provide additional protection beyond the limit of the landlord policy. On the other hand, standard homeowners insurance typically covers the owner-occupied property, but landlord insurance provides coverage in the event of property damage and liability related to rental activities.
Did you know there are also some coverages that are unique to landlords? For example, coverage for property damage caused by tenants. Also, landlord insurance may include adding riders for events generally not covered by landlord insurance like flood or earthquake insurance. Boy, oh boy! The devil sure is in the details when you're a landlord who owns a rental property! 
The bottom line – landlords should do their homework and seek multiple insurance quotes ensuring that the policy in place is both comprehensive and cost-effective. Not all policies are created equal and what one policy would cover, another may not. In conclusion, with the right insurance to protect landlords, the only nightmare you'll have to face is the one where you showed up to work in your pajamas!
Differentiating Homeowners Insurance from Rental Property Insurance
Diving straight into the heart of the matter, it's crucial to understand the night-and-day difference between homeowners insurance and rental property insurance. Spinning it simply, it's all about who's living in the digs! Home insurance, or for the fancy-pants among us, homeowners insurance policy, is totally tailor-made for those lads and ladies actually living in the property they own. Whoa Nelly, it's mighty more than just being about keeping the rain off your head – it chips in with a hefty hand to help cover the cost if your home goes to pot through damage or theft. With bells and whistles like liability coverage, it steps up to the plate when, heaven forbid, someone gets injured on your property. On the flip side of the coin and marching to a different drummer, landlord insurance coverage has a different beat. Look at it this way. Operating much like homeowners insurance, a landlord insurance policy may also include liability coverage, but it's the landlord who's covered, not the tenant. That's a big ole' deal! A landlord would take up this policy to protect the property they rent out to others.
Here's where it gets interesting:
It usually covers damage to the building itself (think fires, certain natural disasters, etc.)

If the rent checks stop coming in – boo to that – the policy can provide additional protection.

An umbrella policy could step in if the landlord gets into hot water, legally speaking.
Say, for example, a storm rolls in and hightails it for the roof, landlord insurance would cover the cost of repair. Landlord insurance generally covers more situations than home insurance does because the landlord may be able to predict less about their property as they won't be living there. So, boil it down, and the two policies become as different as chalk 'n' cheese!
Essential Covers in Landlord Insurance: Protecting the Landlord and Rental Property
Let's be frank – being a landlord isn't always a walk in the park. Dealing with tenant issues, maintaining the property, all while trying to turn a profit can make landlord insurance feel like the cherry on top of a stress sundae. Still, like homeowners insurance for regular folks, a landlord insurance policy may seem like an extra expense but it's worth its weight in gold when things get dicey. This insurance can help cover unforeseen problems such as property damage, loss of rental income, and legal issues. Ahem, it's just not about bricks and mortar, being a landlord is also about protecting oneself from potential liabilities.
An umbrella policy could, believe it or not, be your life-saver here. The policy is designed to be a safety net over and above your basic landlord insurance coverage. It also includes liability coverage, so if a tenant or visitor has an accident on your property, you're not left high and dry. The landlord may be able to sleep tight knowing that property repairs, legal expenses, and even some medical bills wouldn't burn a hole in their pocket. For instance, if a roof tile falls and hits a tenant, the homeowner's insurance policy would cover the medical bills. Here's another nugget – landlord insurance generally covers:
Dwelling coverage – repairs or rebuilding due to damage.

Loss of rent – if the property is uninhabitable after an insured event.

Liability protection – in case of injury or property damage to others on your property. 
Now tell me, is that peace of mind worth it, or what? Insurance usually seems like a grudge purchase, that is until you need it. So don't think of it as an added burden, but rather a policy to protect your income and investment. After all, a little cover(help to cover) goes a long way in the rainy days!
What Landlord Insurance Does Not Cover: Known Gaps in Coverage
Well, folks, there's no sugarcoating it – being a landlord isn't always a walk in the park. Now, you've probably got some hefty landlord insurance to cover a whole slew of potential mishaps and mayhem, but hold your horses! There are a few well-known gaps in these savvy insurance setups that might just shock you, leaving you high and dry when disaster strikes. Sort of damns all that diligent insurance buying to heck, doesn't it? Unfortunately, your policy doesn't cover everything under the sun. And when it rains, it pours. Specific mishaps aren't catered for, exposing landlords to financial freefall. To kick the bucket off, regular wear and tear are typically left out in the cold. We're talking about things like gradual deterioration over time or merely the ordinary use of the property. Mother Nature can also be a real pain, with flood or earthquake damage often sidelined.
Your property sitting empty for a lengthy bit? Yep, that's a grey area too. Not to harp on about it, but standard policies also duck out of covering:
Tenant belongings

Liability for injuries on shared areas like parking lots

Rental default due to tenant hard times
It's not all doom and gloom though. A well-considered policy can provide additional protection in most cases, and help bridge these gaps. Now, that's a silver lining worth noting!
Bonus Insight: Insurance Discounts and the Value of Umbrella Policies
Well now, let's take a gander at this golden nugget of knowledge: insurance discounts. Everybody loves a good deal, right? Why, slashing the cost of your insurance policy is like finding money in the pocket of a coat you haven't worn in months, an unexpected yet delightful surprise! But, it's not all about digging for discounts. Sometimes, there's more than meets the eye. You see, insurers can dish out discounts to policyholders who can make a pitch-perfect case about their low-risk status. Be it by maintaining a clean driving record, installing safety measures in your homes or workplace, or even bundles of different insurance types— these reductions can really bring the rain when it comes to lowering the dollar amount on your annual policy bill. Put simply, it's a win-win!
Whoops! Almost let this slice of wisdom get away. Now shifting gears, let's cast a keen eye on the value of umbrella policies. No, we aren't talking about what you'd use to keep dry in a downpour. Wondering what on Earth it is? Well, an umbrella policy can provide additional protection, an extra safety net, you could say, extending far beyond regular insurance coverage. Imagine, for example, you have a wild run of bad luck and end up faced with ruinously expensive liability claims. Scary thought, right? Fret not, with your trusty umbrella policy in tow, you can stay one step ahead. Keep in mind though, this is like an add-on, used only when the standard cover exhausts.
Conclusion
In conclusion, the utilization of any policy can provide additional protection, enhancing security and mitigating potential risks. This emphasizes the significant role that well-structured policies play in safeguarding assets, acting as a shield against unforeseen contingencies. Policies can ensure a secure framework and foster stability by emphasizing the importance of comprehensive planning and preparation, thereby reducing the occurrence of uncertain eventualities. By integrating necessary policies into any system, we gain an extra layer of protection that effectively preserves resources and ensures their optimal usage. These policies can become robust strategies that strengthen the underlying architecture of our enterprises, making them more resistant to threats and vulnerabilities. 
Therefore, implementing these protective measures is not just a precautionary step, but a substantial necessity. Utilizing policies efficiently can fundamentally enhance safety measures and increase the overall security of our organizations. Hence, the additional protection provided by policy implementation contributes to a more secure, robust, and resilient operational environment.
FAQ's:
Q1. What additional coverage does landlord insurance provide?
A1. Landlord insurance can provide additional protection beyond rent, such as coverage for property damage, liability, and loss of rental income.
Q2. What kind of policy can provide additional protection for landlords?
A2. A landlord insurance policy can provide additional protection for landlords beyond rent, such as coverage for property damage, liability, and loss of rental income.
Q3. What does landlord insurance cover?
A3. Landlord insurance typically covers property damage, liability, and loss of rental income, in addition to rent.
Q4. What is the purpose of landlord insurance?
A4. The purpose of landlord insurance is to provide additional protection beyond rent, such as coverage for property damage, liability, and loss of rental income.
Q5. What is the difference between landlord insurance and renters insurance?
A5. Landlord insurance is designed to provide additional protection beyond rent, such as coverage for property damage, liability, and loss of rental income, while renters insurance is designed to provide coverage for personal property and liability for tenants.
Q6. How much does landlord insurance cost?
A6. The cost of landlord insurance varies depending on the coverage and the size of the property.
Q7. What is the best landlord insurance policy?
A7. The best landlord insurance policy is one that provides the most comprehensive coverage for the best price.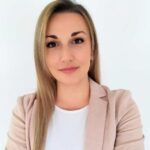 Nina with years of experience under her belt, excels in tailoring coverage solutions for both individuals and businesses. With a keen eye for detail and a deep understanding of the insurance landscape, Nina is passionate about ensuring her clients are well-protected. On this site, she offers her seasoned perspectives and insights to help readers navigate the often intricate world of insurance.