Renters insurance is often overlooked, but it's an essential form of protection that tenants should seriously consider. This renters insurance guide provides a comprehensive overview of renters insurance policies, coverage options, and tips on how to save money on your policy. Whether you're a first-time renter or an experienced tenant, this guide to renters insurance will help you make informed decisions about your coverage.
What does renters insurance cover?
Renters insurance policies typically provide financial protection for personal property, liability, and additional living expenses. To fully understand the coverage options, explore the sections below.
Personal property coverage
Personal property coverage is designed to protect your belongings in the event that they are damaged or stolen. This includes everything from electronics and furniture to clothing and personal belongings. Your insurance policy covers the cost of repairing or replacing items up to the coverage limit. Keep in mind that certain valuable items, such as jewelry or collectibles, may require additional coverage to ensure full protection.
Liability protection
Liability coverage protects you in the event that you're held responsible for property damage or injuries to others. This could include situations such as a guest slipping on your wet floor or your child accidentally breaking a neighbor's window. Liability insurance covers legal fees and damages resulting from a lawsuit, up to the policy limit.
Additional living expenses coverage
Additional living expenses (ALE) coverage provides financial assistance if you're temporarily unable to live in your rented home due to a covered event, such as a fire or water damage. This coverage helps pay for temporary living arrangements, such as a hotel, and necessary expenses like meals and laundry services.
How can I save on renters insurance?
There are several strategies for saving money on renters insurance policies. Explore the sections below to find the best approach for your situation.
Discounts and bundling
Many insurance companies offer discounts for policyholders who bundle their renters insurance with other types of coverage, such as auto or life insurance. You may also qualify for discounts if you have security systems, smoke detectors, or other safety features installed in your home.
Choosing the right deductible
Your deductible is the amount you pay out of pocket before your insurance coverage kicks in. Choosing a higher deductible can lower your annual premium, but ensure that you can comfortably afford the deductible amount in case you need to file a claim.
Comparing insurance providers
Take the time to compare multiple insurance companies and their offerings to find the best renters policy for your needs. Consider factors such as coverage limits, deductibles, customer service, and reputation when making your decision.
What is the difference between replacement cost coverage and actual cash value?
When selecting your renters insurance policy, it's important to understand the differences between replacement cost coverage and actual cash value. Explore the sections below to determine which is the best option for you.
Replacement cost coverage
Replacement cost coverage reimburses you for the full cost of replacing damaged or stolen items, without factoring in depreciation. This means that if your TV was destroyed, you'd be able to purchase a new one at the current market price.
Actual cash value
Actual cash value (ACV) coverage factors in depreciation, meaning you'll be reimbursed for the item's current market value, not its original purchase price. This option can result in lower compensation in the event of a claim, but it typically comes with lower premiums.
Which option is best for you?
The choice between replacement cost coverage and actual cash value largely depends on your personal preferences and financial situation. If you want the peace of mind of knowing you're fully covered in the event of a claim, replacement cost coverage may be the better option. If you're more concerned about keeping your premiums low, ACV coverage might be a better fit.
How to get renters insurance?
Purchasing renters insurance is a fairly straightforward process. Follow the steps outlined below to secure the right coverage for your needs.
Finding the right insurance provider
Before buying a policy, research multiple insurers to assess their reputation, financial strength, and customer reviews. Keep your specific coverage needs and budget in mind as you compare providers.
What information do I need to provide?
When applying for renters insurance, be prepared to provide information about your rental property, the types and value of your belongings, and any safety features or security systems in place. Additionally, some insurers may conduct a credit check to evaluate your risk profile.
Understanding your policy details
Be sure to read your policy documents thoroughly to understand the scope of your coverage, including any exclusions and conditions. It's also crucial to confirm that your policy limits are sufficient to cover your personal property and liability risks.
What are renters insurance deductibles and how do they work?
To fully grasp the impact of deductibles on your renters insurance policy, review the sections below.
How renters insurance deductibles are applied
Your policy's deductible is the amount you're responsible for paying out of pocket before your insurance coverage kicks in. For example, if you have a $500 deductible and experience a $2,000 loss, you would cover the first $500, and your insurer would pay the remaining $1,500.
The impact of your deductible on your premium
Higher deductibles typically result in lower premiums, as they reduce the amount the insurance provider must pay out in the event of a claim. Conversely, lower deductibles generally lead to higher premiums.
Choosing the right deductible amount
The right deductible amount varies depending on your financial resources and tolerance for risk. It's essential to select an amount you can comfortably afford in case you need to file a claim. Consider your unique circumstances and consult with an insurance professional before making a decision.
In conclusion, renters insurance is a valuable form of protection for tenants seeking to safeguard their belongings, cover liability risks, and provide peace of mind. Use this comprehensive guide to renters insurance to make informed decisions about your policy, coverage options, and potential savings.
Q: Do I need to buy renters insurance?
A: While it's not required by law, it is highly recommended that you purchase renters insurance to protect yourself and your personal belongings in case of unforeseen events.
Q: Can I add renters insurance to my auto policy?
A: No, renters insurance needs to be purchased separately from your auto policy.
Q: What is medical payments coverage in renters insurance?
A: Medical payments coverage provides coverage for medical expenses incurred by guests who are injured on your property, regardless of who is at fault.
Q: Does my landlord's insurance cover my personal belongings?
A: No, your landlord's insurance only covers the building and property at the time of an event. You need separate coverage for your personal property.
Q: Does renters insurance provide liability protection?
A: Yes, renters insurance provides liability protection in case someone is injured on your property and holds you responsible for bodily injury or property damage.
Q: Can renters insurance cover my pet?
A: Yes, some companies offer pet insurance as an add-on to your renters policy. Check with your insurance provider to see if it's available.
Q: Can I find the right renters insurance on my own?
A: Absolutely. You can research different companies and coverage options online or work with an insurance agent to make sure you get the coverage you need.
Q: What happens if my rental becomes uninhabitable?
A: Renters insurance may provide additional living expenses coverage, which pays for your living expenses if you are forced to move out temporarily due to an event like fire or flood.
Q: What types of insurance should I consider in addition to renters insurance?
A: Depending on your situation, you may want to consider a homeowner, life insurance policy or umbrella policy to provide additional coverage and protection in various areas.
Q: How much coverage do I need to cover my personal belongings?
A: The amount of coverage you need will depend on the value of your personal belongings. It's important to take inventory and assess the value to determine how much coverage you need.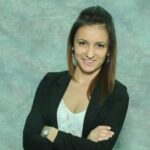 Sanela is a seasoned insurance expert with over 10 years of experience in the industry. Holding the title of Chief Insurance Analyst, he has a deep understanding of policy intricacies and market trends. Sanela's passion lies in educating consumers about smart insurance choices, and he's delighted to share his insights.