Disability insurance is a crucial component of financial planning, as it ensures that individuals who are unable to work due to illness or injury can continue to receive income. In this comprehensive guide to disability insurance, we'll explore the different types of disability insurance, how to determine eligibility, steps to take when you become disabled, and resources available to help navigate the claims process.
What is Disability Insurance and Why is it Important?
Types of Disability Insurance: Short-Term and Long-Term
There are two types of disability insurance: short-term and long-term. Short-term disability insurance provides benefits for a limited period, typically between three to six months, and covers temporary medical conditions and injuries. Long-term disability insurance, on the other hand, may provide benefits for an extended period, sometimes until retirement age, depending on the policy.
Understanding Disability Insurance Coverage and Benefits
Disability insurance coverage varies depending on the specific policy and its terms. However, it typically covers a percentage of the insured's pre-disability income, ensuring financial stability in case of inability to work. Benefits are paid for the duration specified in the insurance policy, and may include additional features such as cost of living adjustments, partial disability coverage, and survivor benefits.
Reasons to Consider Disability Insurance
Many people may dismiss the need for disability insurance, thinking that they will never become disabled. However, the likelihood of experiencing a medical condition or injury that prevents one from being able to work is higher than most think. Disability insurance provides financial support and peace of mind, minimizing the risk of financial hardship for individuals and their families when they're unable to work due to illness or injury.
How Does the Social Security Disability Insurance (SSDI) Program Work?
Eligibility for Social Security Disability Benefits
SSDI benefits are part of the national disability program in the United States. Eligibility for these benefits depends on several factors, such as having a qualifying medical condition and sufficient work credits. Work credits are earned by paying into Social Security through payroll taxes, and a minimum number of credits is required to be eligible to receive SSDI benefits.
Applying for Social Security Disability: The Process Explained
To apply for SSDI benefits, individuals must submit an application to the Social Security Administration (SSA). This can be done online, via telephone, or in person at a local Social Security office. The application process requires providing extensive documentation, such as medical records, proof of income, and a detailed work history.
How Social Security Administration Determines Disability
The SSA uses a strict definition of disability to determine eligibility for benefits. An individual must be unable to perform any substantial work due to a severe medical condition that has lasted or is expected to last for at least 12 months or result in death. The SSA evaluates each application based on this definition and the provided evidence, such as medical records, to make a decision.
Private Disability Insurance vs. Social Security Disability Insurance
Exploring Private Insurance Options and Policies
Private disability insurance options vary widely, with numerous companies offering policies to meet individual needs. These policies typically provide more comprehensive coverage than SSDI, including higher benefit amounts and additional features such as rehabilitation benefits and partial disability coverage. It's essential to carefully review and compare each policy's terms and conditions before selecting a private disability insurance plan.
Benefits of Private Disability Insurance
Private disability insurance offers several benefits over relying solely on SSDI. These include higher income replacement percentages, faster approval processes, and the ability to customize policies to meet individual needs. Additionally, private disability insurance may provide coverage for individuals who do not qualify for SSDI benefits, filling the gap in financial protection.
Comparing Private Disability Income and Social Security Disability Benefits
When comparing private disability income and SSDI benefits, it's important to consider factors such as the amount of income replacement, benefit duration, and additional features. While private disability insurance typically provides higher income replacement, SSDI offers benefits for those with a lower income and limited work history. Individuals should thoroughly compare their options to determine the best type of insurance for their needs.
Who May Qualify for Disability Insurance and What to Expect?
Medical Conditions and Injuries that May Qualify for Disability Benefits
A wide range of medical conditions and injuries may qualify for disability benefits, including physical, mental, and sensory impairments. Some common qualifying medical conditions include musculoskeletal disorders, neurological disorders, cardiovascular diseases, respiratory illnesses, and mental illnesses. Specific eligibility criteria vary depending on the type of insurance and policy provisions.
Understanding Disability Claims: From Application to Approval
The disability claims process begins with the submission of an application and necessary documentation. The insurance company or SSA then reviews the application and evidence provided, such as medical records and work history. A decision on the claim may take several weeks or even months, and applicants may be required to undergo additional medical examinations and assessments before a final decision is made.
How to Calculate Your Disability Benefits Payout
Disability benefits payout calculations depend on the type of insurance and specific policy terms. SSDI benefits are calculated based on the individual's average indexed monthly earnings and work credits. Private disability insurance policies typically pay a percentage of pre-disability income, with maximum benefit amounts and duration specified in the policy.
Unable to Work Due to Illness or Injury: Navigating Disability Claims
Steps to Take When You Become Disabled
When an individual becomes unable to work due to illness or injury, the first step is to notify their employer and seek medical treatment. Next, they should review their insurance policy or contact the SSA to determine eligibility and application requirements for disability benefits. It's important to begin the claims process as soon as possible to ensure timely receipt of benefits.
How to File a Disability Insurance Claim
Filing a disability insurance claim involves submitting an application and necessary documentation to the insurance company or the SSA. The applicant must provide thorough information, including medical records, income documentation, and a detailed work history. Gathering evidence and effectively communicating the extent of the disability are crucial during this step to increase the chances of approval.
Dealing with Insurance Company Disputes and Benefit Denials
If a disability claim is denied or an insurance company dispute arises, individuals have the right to appeal the decision. In the case of SSDI benefits, appeals can be made through the SSA's appeals process. For private disability insurance, the appeals process varies depending on policy terms and state regulations. In both cases, obtaining legal assistance may be beneficial to navigate the appeals process and ensure the best possible outcome.
Q: What are disability benefits and how can a guide to disability insurance help me understand them?
A: Disability benefits are a type of insurance coverage that provides financial support to individuals who are unable to work due to illness or injury. A guide to disability insurance offers valuable information on how to choose and understand a disability policy, including criteria for eligibility, benefit amounts, and the application process. This resource can help you make informed decisions about the best insurance coverage to meet your needs.
Q: How do social security disability benefits differ from other forms of disability income?
A: Social security disability benefits (SSDI) are a federal insurance program for people who have a long-term disability that prevents them from working. This differs from other disability income such as short-term or long-term private disability insurance, workers' compensation benefits, and supplemental security income (SSI). Each type of insurance has its own eligibility requirements, application process, and benefit amounts, which vary from state to state and policy to policy.
Q: What factors are used to determine the ability to perform a job when evaluating your disability for insurance purposes?
A: When evaluating your disability, insurers typically consider your medical condition, functional limitations, educational background, job skills, and work history. They may also assess your ability to perform work-related activities such as sitting, standing, walking, lifting, and several other factors. The specific criteria used for evaluating your disability may vary depending on your insurance policy and state regulations.
Q: Can I receive benefits from more than one type of insurance at the same time?
A: Yes, it is possible to receive benefits from multiple sources, such as social security disability, group disability insurance, and individual disability policies. However, it's worth noting that some policies may have provisions that reduce the benefit amount if you're simultaneously receiving disability benefits from another source. This is known as coordination of benefits, and its purpose is to avoid overcompensation or overpayment of benefits.
Q: How do I know if I may be eligible for disability benefits through my employer or state disability programs?
A: The eligibility criteria for employer-sponsored or state disability programs vary from state to state and employer to employer. To determine if you may be eligible for such benefits, consult your employee benefits booklet, speak with your employer's human resources department, or visit your state's disability benefits website for detailed information and application instructions.
Q: Are there any waiting periods before disability benefits begin to pay out?
A: Most disability insurance policies, including social security disability benefits, have a waiting or elimination period before they begin to pay benefits. This period often ranges from one day to several months, depending on your policy and insurance provider. Be sure to review your policy's specific waiting period guidelines, as this can impact your financial planning during a potential disability leave.
Q: Can my disability benefits be terminated once I start receiving them?
A: Disability benefits may be terminated for various reasons, such as reaching the end of your benefit period, returning to work, or being deemed medically recovered by the insurance provider. Insurers may periodically reassess your eligibility, requiring updated medical documentation or disability evaluations. If you believe your benefits were wrongfully terminated, you may file a lawsuit or appeal the decision with an administrative law judge in certain cases.
Q: What are the steps to apply for social security disability benefits?
A: Applying for social security disability benefits typically involves several steps: 1) Gather required documentation, such as medical records and work history, 2) Complete the SSDI application, either online, by phone, or by visiting a local Social Security office, 3) A disability examiner will then review your application and make a decision, 4) If denied, you have the option to appeal the decision within a specific timeframe. Consulting a disability guide or contacting the Social Security Administration can provide further assistance in the application process.
Q: Can I continue to work while receiving disability benefits?
A: Depending on your policy and the rules of the specific benefits program, you may be able to continue working in a limited capacity while receiving disability benefits. For example, the Social Security Administration offers work incentive programs that allow SSDI recipients to test their ability to work while still receiving benefits. It's essential to review your policy and consult with the insurance provider or benefits administrator to determine the specific rules and limitations for work while receiving benefits.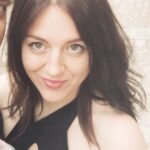 Aleksandra, a leading Insurance Risk Analyst with a wealth of experience, specializes in evaluating and managing potential insurance risks. Her expertise lies in crafting strategies that optimize coverage while minimizing vulnerabilities. Through this platform, Aleksandra provides readers with invaluable insights, helping them make well-informed insurance choices in a dynamic market landscape.