Understanding Worker's Compensation Insurance
Whoa, hold your horses, pal! Understanding worker's compensation insurance can sound like a mouthful but it ain't rocket science, alright? Let's break it down. At its core, 'compensation insurance', as the name may hint, provides coverage to employees working under the blue sky of businesses, big or small. The nuts and bolts of it, regardless of whether the big boss is a sole proprietor or a titan of industry, workers' compensation insurance serves as a safety net for employees stung by work-related injuries or illnesses. Picture this: you're an employee, toiling away at your work, and wham! Life throws a curveball in the form of an unexpected injury or illness. Thanks to workers' compensation coverage, injured employees like you receive benefits that cover medical care costs, replace lost wages, and sometimes, more!
Now, remember, state laws vary, but most employers operating under uncle Sam's watchful eyes are required to carry workers' compensation insurance. Break it down, and it's simple- it's protection against lawsuits. Think of it this way: your clumsy employee trips over a wire on the job and boom, they're nursing a broken arm. Without workers' compensation insurance, that employee could sue you for damages—yikes! But with it, the injured worker can get their medical bills covered without having to get any pesky lawyers involved. Not having coverage—don't even think about it! Trying to navigate the rough waters of injury claims without good 'ol workers' compensation would be like trying to paddle up a waterfall. That being said, not everyone's in the same boat. Some small businesses with solely the owner on the payroll or those run by sole proprietors aren't required to buy workers' compensation. However, getting it voluntarily can help reduce the risk of financial hardship or even bankruptcy due to a work-related injury or illness. It's a no-brainer, really. On top of that, workers' compensation insurance helps employers control costs related to work-related injuries and illnesses. Here's the skinny It covers the cost of medical care for work-related injuries or illnesses.- It pays for rehabilitation services to aid injured workers return-to-work.- It provides disability benefits to compensate for lost wages.- And if worst comes to worst and an employee dies as a result of a work-related accident. It provides death benefits for the employee's dependent family members.
So, who offers this life jacket? Well, employers may buy it from licensed insurance companies, state compensation insurance funds, or they can self-insure. But remember, not all states allow self-insurance. If an employer can't find a private insurer to write a policy, they may turn to the 'insurer of last resort', typically a state fund. The cost of workers' compensation insurance isn't set in stone; it's influenced by the nature of the business, the state in which it's operating, and the company's claims history. When determining the premium, insurance companies consider the type of work employees do (each occupation has a unique classification code that carries a different level of risk), where the business is located (each state has its own compensation laws), the size of the employer's payroll, and the company's claims history (average claims costs compared with similar businesses). So there you have it, the ABCs of workers' compensation insurance. Now that you're 'in the know', hopefully, this won't seem like such a big bugaboo!
Key Features of Compensation Insurance for Workers
Well shoot, compensation insurance for workers is a real game changer in the insurance industry. We're talkin' big bucks protection for all those hard-working souls who put in elbow grease day in and day out. After all, nobody plans to be injured while working, but stuff happens. The insurance policies, designed by private insurance companies and compensation programs, have a slew of key features tailored to protect you.
One of the nifty features is that workers' compensation insurance is required in most places. You heard it right folks, employers are required to carry workers' compensation. Laws and regulations vary by state, but "must have workers" plastered at the top of practically every rule book. Compensation insurance requirements make it clear – employers must provide workers' compensation coverage, and they don't have a choice in the matter. That insurance carrier they enlist becomes the fig leaf cover in an unfortunate event of an accident. Heck, some compensation carrier even stress on the return-to-work program, aiming to get folks back on their feet as quick as a bunny. Here's what it typically covers:
Medical expenses related to injuries or accidents.

Wage replacement for injured workers who can't twiddle their thumbs at home.

Death benefits for the worker's dependents if the injury proves fatal.  Talk about a lifesaver! However, some states require specific types of insurance, while others don't require anything at all. So, make sure you're up to date with your state laws when you buy workers' comp. Despite these variations, one common thread runs through all compensation policies. The insurance provides benefits to workers, and in return, workers generally "give up" their right to sue the employer for accidents that occurred on the job. Yes, you heard that right. Therefore, it guards not just employees, but the employers' wallets as well. Compensation insurance policies even make allowances for an insurer of last resort when you're unable to find coverage in the open market. To cut the long story short, every employer, whether knee-deep in the insurance game or newbies, needs to understand workers' comp benefits, because, as they say, knowledge is power.
The Importance of Workers Compensation Insurance Coverage
Well, let's dive right in, shall we? The nuts and bolts of it is, Worker's Compensation Insurance Coverage is as crucial as grandma's secret recipe on Thanksgiving. Picture this: you're a hardened, grizzled employer sweating it out to keep your business running like a well-oiled machine when unfortunately, one of your loyal workers trips on a banana peel. Now, the concussion isn't what's got your knickers in a twist, it's the prospect of your employee suing you for damages. Yikes! And in no time flat, you find yourself squashed like a bug in a boxing match with potential bankruptcy. This is where Workers Compensation Insurance Coverage, gallops in like a white knight. It's required to carry workers' compensation in most states so you won't end up having to hock your grandad's gold watch to cover the expenses.
The crux of the biscuit is, Workers Compensation Insurance Coverage is an elixir for both employers and employees. Look, absences due to injury could hit productivity harder than a ton of bricks. But thanks to workers comp insurance, injured workers may be able to return to work without having to worry about footing the medical bills themselves. And talk about having your cake and eating it: employers don't have workers' compensation to thank for keeping lawsuits at arm's length. It's like a two-pronged approach:
The insurance programs generally pay for medical treatments, rehabilitation costs, and even compensation for lost wages.

2. Covered employees, in turn, have to give up their right to sue their employer.This way, workers who know they're protected tend to work without constantly looking over their shoulder for fear of injuries or accidents. Workers comp benefits also include payments made to an employee for work-related injuries that are compensable and subject to state compensation requirements. Consequently, this helps keep workers' compensation claims as low as an ant's socks, and helps buy workers comp peace of mind. Workers compensation may indeed be the invisible mattress that cushions the fall of both employers and employees alike when disaster strikes.
Steps to Find an Agent for Workers Comp Insurance
Well, folks, aren't we in for a wild ride? Buckle up as we delve into the steps to find an agent for worker's comp insurance! You see, the maze that is workers' comp insurance holds no terror for a diligent employee, even the greenest of the bunch. Finding an agent, well, that's a cake walk if you know the steps. It's no secret that businesses are required to carry workers' comp, a lifeline for those unexpected on-the-job mishaps. Oh boy, does this compensation provide a ray of sunshine in those dark hours! Now, don't go rushing headlong, it's not a sprint, it's a marathon. Time for some insider scoop. Picture this; you're in your local coffee shop, flipping through the yellow pages when bam! There's a list of agents willing to guide you. Reach out to them, dive right in, but always remember – your employee may have their own recommendations. Oh, and don't forget to cross-check their credentials. Besides, you could also tap into online resources or word-of-mouth recommendations. Exhale, you've got this! Workers' comp covers injuries that could catch you off guard, quite the protective shield, right? So, to recap, here are your easy-peasy steps:
Check local directories for agents.

Seek advice from your employer.

Verify the agent's credentials.

Lean on word-of-mouth and online research.Remember, Rome wasn't built in a day. Patience and persistence, that's the key!
Employer's Responsibility: Ensuring Workers Compensation Coverage  
When it comes to the nitty-gritty of running a business, it's not simply a case of "money in, money out", oh no! There's a plethora of things to juggle, and crucially topping the list is the employer's responsibility to ensure workers compensation coverage. Now, don't get your feathers ruffled, but remember this coverage ain't just a nice thing to have, it's required by law in most circumstances. Employers are required to carry workers' compensation insurance to support employees if they're injured on the job. It's not just a legal requirement, it's a safety net, a safeguard, the employer's way of showing they've got the backs of their workers. Hell, it's like a superhero's responsibility to save the day, you're the boss and the safety of your workers is your cape. Workers comp covers medical expenses, rehabilitation costs, and lost wages when workers are injured or become ill due to their job. So, what's covered? Well, let's break it down Medical expenses: we're talking doctor's visits, hospital stays, medications – the works. – Rehabilitation costs: this could include physical therapy or any other treatment required to help your worker bounce back. – Lost wages: if they can't work, they can't earn. This compensation ensures they still have bread on the table. So, it's not really a question of if you should provide workers comp coverage, but how quickly you can get it in place. Having this safety net can turn a potential tragedy into a manageable situation. That, dear friends, is the essence of a responsible employer.
Support for Injured Workers: Navigating Through Workers Compensation Insurance
Picture this. You're a hardworking Joe, always on the grind, doing your thing and then, wham! An injury on the job flips your life upside down. Now, you're not just tackling the physical pain of the injury, but also navigating the complex labyrinth of the workers' compensation insurance. Understandably, it can seem as daunting as climbing Everest without a guide. But here's the scoop: this is where support for injured workers comes into play.
Without mincing words, support for injured workers is like having a trusted guide in this complicated journey, offering you an invaluable handhold amidst all the confusion. Businesses nowadays are required to carry workers compensation insurance, so getting that can be one less worry off your plate. However, there's so much more to unpack here. It's not always plain sailing as it may involve:
Understanding what's covered under workers' compensation insurance.

Figuring out how to claim it.

Hand-holding throughout the process.Considering this, support for injured workers is not just necessary; rather, it's absolutely crucial. It's like a beacon, showing you the ropes, making certain your journey is as smooth as possible. So, when life gives you lemons, pain, paperwork and more, you'll know you have someone to lend a helping hand.
Overview of Laws for Employers Operating With Workers Compensation Insurance
Well, when you're navigating the choppy waters of the business world, it's a whopping understatement to say that it's crucial to know the rules of the road. This is especially so, when it comes to understanding the laws for employers operating with workers compensation insurance – a game where the rulebook is thick and screw-ups come with hefty penalties, no sugar-coating it. Employers are, at the end of the day, required to carry workers compensation insurance. It's not just a formality or some bureaucratic red tape, but a massive safety net, keeping a lid on potential hardships of injured workers and protecting employers from potential bankruptcy resulting from high-cost injury lawsuits.
Let's face it, workers' compensation insurance isn't exactly the most thrilling of topics, but give me your ear, folks, and let's dig a bit deeper. The rules can be kind of hazy, and jumping through the right legal hoops can be as tricky as nailing jelly to a tree. Well, fear not because knowing the nuts and bolts of these laws can keep you out of hot water. These rules correspond to certain requirements that employers must fulfill, such as Providing immediate emergency medical treatment if a worker is injured at work.- Ensuring necessary medical treatments are available for the injured worker.- Paying permanent disability benefits to a worker if they don't fully recover.- Providing vocational rehabilitation if the worker can't return to their old job.
These guidelines aren't a walk in the park, but believe you me, it pays to play by the book. Each state has its own set of workers' compensation laws, so keep your peepers peeled for any state-specific details. Oh, and remember, an ounce of prevention is worth a pound of cure, so investing time now to understand these laws can save a boatload of trouble down the road.
Conclusion
In conclusion, the extensive analysis conducted highlights the importance of developing an efficient system that is required to carry workers to their respective destinations. Given the constantly changing dynamics of the workplace, it is crucial that organizations prioritize creating a reliable and efficient transportation system. This not only ensures timely arrival and return but also enhances productivity and well-being of the workers.
This conducive environment is beneficial for workers as it fosters a healthy work-life balance and also reduces overall stress levels. For organizations, it demonstrates their commitment towards the welfare of their workers, which in turn contributes in retaining and attracting top-quality talent.
Implementation and success of such systems, however, warrant meticulous planning, judicious route mapping, and regular monitoring to keep the service smooth and effective. A model that factors in all these, thus proves to be an effective method to carry workers to and from work.
Working hand-in-hand with government agencies, transportation providers, and other stakeholders is essential to solidify such a system. Therefore, having a system in place that is required to carry workers is not only a necessity but also a step towards improved worker satisfaction, organizational success, and sustainable growth.
FAQ's:
Q1. Is it required to carry workers' compensation insurance? 
A1. Yes, it is required to carry workers' compensation insurance.
Q2. What are the benefits of workers' compensation insurance? 
A2. Workers' compensation insurance provides benefits to employees who are injured or become ill due to their job, including medical care, disability payments, and death benefits.
Q3. What is the cost of workers' compensation insurance? 
A3. The cost of workers' compensation insurance varies depending on the type of business, the number of employees, and the state in which the business is located.
Q4. What is the process for filing a workers' compensation claim? 
A4. The process for filing a workers' compensation claim typically involves filing a claim with the state workers' compensation board, providing medical documentation, and submitting any other necessary paperwork.
Q5. What are the penalties for not carrying workers' compensation insurance? 
A5. The penalties for not carrying workers' compensation insurance vary by state, but can include fines, jail time, and the suspension of business operations.
Q6. What types of injuries are covered by workers' compensation insurance? 
A6. Workers' compensation insurance typically covers injuries that occur while on the job, including physical injuries, occupational illnesses, and psychological injuries.
Q7. What is the difference between workers' compensation insurance and liability insurance? 
A7. Workers' compensation insurance provides benefits to employees who are injured or become ill due to their job, while liability insurance provides protection for businesses from claims of negligence or wrongdoing.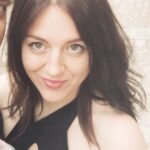 Aleksandra, a leading Insurance Risk Analyst with a wealth of experience, specializes in evaluating and managing potential insurance risks. Her expertise lies in crafting strategies that optimize coverage while minimizing vulnerabilities. Through this platform, Aleksandra provides readers with invaluable insights, helping them make well-informed insurance choices in a dynamic market landscape.