Understanding Workers' Compensation Insurance
Oh, workers' compensation insurance – the royal pain in the neck for many businesses! Yet, did you know that, when handled right, it can play a second fiddle in your orchestra of employee benefits, and keep your staff's morale high as a kite? It's a kind of insurance that provides wage replacement and medical benefits to employees injured in the course of employment, in return for mandatory relinquishment of the employee's right to sue their employer for negligence. You see, our dear friends, the workers, may get injured on the job, and that can put quite a hefty financial stress on your business if not covered by insurance.
So, here's how things typically play out in the world of workers' comp. First off, an injured worker – let's call them Sam – files a claim following an injury. Then, usually the manager and the treating physician will determine if Sam can come back to work early, with certain job modifications or restrictions in place, under a return-to-work (RTW) program. These work restrictions allow Sam to accommodate their recovery and help them maintain their existing work-life balance under the watchful eyes of dedicated health and wellness managers. Now, it's not all a walk in the park, however. Some pitfalls to watch out for include: 
Potential backlash from other employees if they feel Sam is getting preferential treatment.

Possibility of re-injury if Sam is rushed back to work before they're ready.

Confusion regarding Sam's modified duties if not clearly communicated – remember, clarity is king in situations like these!
Looking at all these hoops one has to jump through, you might think 'why bother?'. But hey, don't let it tie you up in knots. There are ample benefits that return-to-work programs offer. It can significantly reduce the financial impact of workers' comp claims on your business, help injured employees get back to work swiftly, and let's not forget the added bonus of improving morale among your workforce – seeing their injured colleague back at work can light a fire under them to stay safe and create a positive work environment. Here's to the successful collaboration between businesses, employees and insurance providers – it's not just a dream, it's a reality we can all aspire to be part of.
The Importance of Return-to-Work Programs for Employers
Well, let's cut to the chase. Return-to-work programs aren't just about giving employees a fair shot; they're also your secret weapon as an employer. You see, this isn't just some run-of-the-mill HR procedure. It's a service that pulls its weight double time. Not only does it pave the way for employees to hustle back to their jobs after dealing with physical restrictions, but it also helps you as an employer save some serious dough on salary costs.
Oh! Just wait until we delve into how these programs do their magic! By encouraging comp return to work, you decrease the risk of long-term disability claims substantially. Meanwhile, your employees get the accommodation that fits. Tailored to their needs, medical providers provide evaluations that make sense and are beneficial to everyone. Job descriptions can also change, allowing employees to use their talents in different areas. Here are some key points – not that we're boasting, but they're pretty impressive if you ask us:
– Reduced workers' comp costs; yes, you heard it right!
– Decreased risk of litigation; like dodging a bullet, really.
– Improved morale; your employees will love you for it.
– Increased productivity; fasten your seat belts because things are about to take off!
So, learn from another's success and make the subject of return-to-work programs at the top of your to-do list. Isn't it about time we started reaping those benefits, Inc?
The Benefits of Return-to-Work Programs for Employees
Let me tell you, return-to-work programs pack quite a punch when it comes to benefiting employees. Rather than leaving folks high and dry after an injury or illness, these initiatives pay their weight in gold by providing workers with the support they need to get back in the saddle. As the saying goes, there's no place like home – or in this case, the workplace. Being able to return to the familiar buzz of your own workspace can be a real comforting blanket, offering a semblance of normalcy during trying times. Mind you, that's not all there is to it! The cherry on top? With these setups, you're sheltered from the proverbial storm financially, given that you continue to draw a paycheck – a real lifesaver in choppy economic waters. Using return to work programs as a lifeline, one can dip their toes back into their professional life, bolstered by additional services such as: 
– Flexible working hours to accommodate medical appointments and recovery time. 
– Job modification, making the proverbial mountain much easier to climb. 
– Assistance with addressing mental health concerns, which, let's face it, we all grapple with from time to time.
So every cloud does have a silver lining, huh? All in all, such programs truly embody the adage "an ounce of prevention is worth a pound of cure", helping employees bounce back quicker and get straight back to hustling, proving, yet another time, the power of a well-thought-out return-to-work initiative.
The Role of Transitional Duty in RTW Programs
Well now, the role of transitional duty in return to work (RTW) programs, you say? It's no piece of cake, that's for sure, but it's as essential as eggs at a breakfast table. You see, it's often a challenge for injured employees to immediately jump back into their original work roles. Like trying to fit a square peg into a round hole, it just doesn't jive, does it? So, here's where transitional duty steps in, silky smooth, providing the buffer that eases employees back into the corporate grind. It's the chameleon, constantly adjusting and modifying to align with the worker's current work ability, and mate, that's invaluable.
Oh, and another thing, it's not just beneficial for the employees – no siree! Businesses stand to save a noticeable chunk of change too. INC. Magazine, an authority on all things business, highlights the cost effectiveness of RTW programs that incorporate transitional duty, referring to it as a win-win situation. These programs Reduce workers compensation costs,
– Lower the risk of legal implications,
– Improve employee morale, and, importantly,
– Increase productivity.
So, you see, it's not only the bread to the corporate butter, but also the honey that sweetens the corporate deal. Transitional duty in RTW programs? Absolutely indispensable, mate!
How Return-to-Work Programs Help Injured Employees Get Back to Work
Oh, goodness! What a tangled web we weave when recovering from an injury. But alas! Return-to-work programs swoop in like a superhero to save the day. These little misunderstood initiatives have quite a knack in softening the blow for employees nursing injuries, directly putting them back on the horse to gallop towards pre-injury productivity. With a keen eye on gradual progress rather than immediate full potential, such programs might even be considered the unsung heroes of employee relations.
You see, it's not just about putting the cart before the horse. Rather, another feather in the cap of these return-to-work programs is their emphasis on collaboration between the employer and the injured employee. Humans are as diverse as grains of sand on the beach, and thankfully so are the measures used in these programs. They might include:1. Temporary or part-time duties,2. Special accommodations such as adjusted work hours,3. Physical or occupational therapy.
As the saying goes, every cloud has a silver lining. Indeed, these programs transform that grey, rainy day experience into a sunny comeback journey. The nifty part about these programs? They actually reduce the costs for both the employee and the employer inc, putting a lid on the issue before it boils over. Here you have it, folks, a stroke of genius where everybody wins!
The Employer's Duty in Implementing Return-to-Work Programs
Oh my word! To put it mildly, employers shoulder a gigantic responsibility when it comes to implementing return-to-work programs. Still, at first blush, it might seem like a walk in the park. Well, let me tell ya, it's not. Indeed, it's an intricate tapestry, woven together with threads of patience, compassion, and attention to detail like you wouldn't believe. Fundamentally, it's about coaxing the sky back to blue for the employees after experiencing a shake-up. Employers are the conductors of the symphony and have the obligation to ensure that every instrument plays its part harmoniously, making the transition smooth and productive.
First off, employers have to be all ears, offering an empathetic ear, nodding their heads to the rhythm of the employee's needs and concerns. They must pave the way for an environment that doesn't just pay lip service to empathy but practices it in earnest. Second, they're compelled to guide their employees, providing them with necessary resources like flexible work hours, additional support, and occupational therapy. Last but not least, in our fast-paced and ever-evolving society, they must proactively adapt their return-to-work programs based primarily on up-to-the-minute research and practices. Under their watchful eye, the main elements that should form the backbone of these programs include Solid communication between the employer and the employee- Employee confidence-building measures- Necessary alterations in the workspace.
All in all, bosses, managers, leaders, call them what you like, have a heck of a job looking after return to work programs, ensuring that each individual is comfortably back in the saddle. At the end of the day, it's about painting another picture, ushering in a new chapter that twines the wellbeing and productivity of the team. Truly, it's a herculean task that makes some see red, but for those who tackle this task head-on – well, they're worth their weight in gold.
Conclusion
In conclusion, return to work programs have become essential in today's business landscape as they assist employees in transitioning back after a prolonged absence. These programs developed by companies, often in alliance with other corporations like "Another, Inc," play a substantial role in enhancing productivity, reducing turnover, and maintaining workplace morale. Moreover, the investment in such programs indicates the organization's commitment to its employees' well-being, thereby contributing positively to the company's reputation. Furthermore, other enterprises, such as "Another, Inc," have recognized the value of these initiatives, leading to a wider acceptance and implementation in emerging sectors. By promoting a supportive working environment, return to work programs not only benefit the employees but also foster a healthy and productive work culture. In conclusion, these programs are becoming a quintessential component for companies who wish to retain their competent workforce and establish a more resilient and inclusive working environment.
FAQ's:
Q1. What is a return to work program?
A1. A return to work program is a program designed to help employees who have been injured on the job to return to work safely and as quickly as possible.
Q2. How do return to work programs help injured workers?
A2. Return to work programs help injured workers by providing them with the necessary resources and support to return to work safely and as quickly as possible.
Q3. What is another name for a return to work program?
A3. Another name for a return to work program is a workers' compensation insurance program.
Q4. What is the purpose of a return to work program?
A4. The purpose of a return to work program is to provide injured workers with the necessary resources and support to return to work safely and as quickly as possible.
Q5. What is included in a return to work program?
A5. A return to work program typically includes medical care, job retraining, and other resources to help injured workers return to work safely and as quickly as possible.
Q6. How does a return to work program help employers?
A6. A return to work program helps employers by reducing the costs associated with workers' compensation insurance and providing injured workers with the necessary resources and support to return to work safely and as quickly as possible.
Q7. What is the role of an insurance company in a return to work program?
A7. An insurance company plays an important role in a return to work program by providing workers' compensation insurance to cover the costs associated with the program and helping to ensure that injured workers are able to return to work safely and as quickly as possible.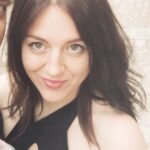 Aleksandra, a leading Insurance Risk Analyst with a wealth of experience, specializes in evaluating and managing potential insurance risks. Her expertise lies in crafting strategies that optimize coverage while minimizing vulnerabilities. Through this platform, Aleksandra provides readers with invaluable insights, helping them make well-informed insurance choices in a dynamic market landscape.