The Financial Impact of Workplace Injuries
Well, gee whiz! Workplace injuries, whether they're as minor as a paper cut or as serious as a broken bone, can pack not only a physical punch, but also a financial blow to any business owner. Just picture the slew of medical expenses that have to be dealt with! It's no surprise that this reality forces many smart-as-a-whip entrepreneurs to sign up for workers' compensation insurance, also known as comp insurance. Maintained either through a private insurance provider or a state-run scheme, this type of coverage foots the bill for an array of costs stemming from work-related injuries and illnesses. And, I'll tell you what, these benefits to employees aren't just for paying back medical bills, they include disability benefits and wage replacement, imagine that!
However, like a chameleon changing its color, the specifics of comp coverage can vary from state to state. One minute, you're operating in a state where your small business is required by law to have insurance coverage regardless of the number of employees, and the next, you've shifted operations to another state where coverage is mandatory only if you have a handful of full-time employees. It can be as tricky as walking a tightrope! Regardless of location, however, it's crystal clear that the compensation laws play a tremendous role in shaping business insurance, including workers' comp policies. Perhaps an even bigger bugbear is the states' differing stances on what would be considered a work-related injury or illness, issue usually dangled like a carrot in front of the insurance company during the claims process. Indeed, while one state may cover mental health issues triggered by workplace stress, another might turn a blind eye to such claims. Oh, and don't even get me started on the array of factors that can influence a business's premium like the type of business, size of your business, general liability or compensation coverage! So, while it primarily aids in covering medical care costs for employees injured on the job, workers' comp insurance can also contribute significantly to a business's financial landscape as it helps protect them from the risks associated with workplace safety blunders. Talk about a two-for-one deal!
Workers' Compensation Insurance: A Vital Aspect of Business Insurance
Oh boy, let's talk turkey about the vital cog in the business insurance machine – Workers' Compensation Insurance. I kid you not, this sucker is more important than a rooster at dawn. It's the cat's meow for businesses and employees alike, providing coverage for workplace injuries and illnesses, replacing lost wages, and even paying for medical expenses. When an employee is injured or falls sick due to the rigors of work, this insurance rolls up its sleeves, ready to turn the tide. It's like a secret superhero, providing benefits to employees so they can recover from a work-related illness or injury. Now, remember that not all heroes wear capes, and believe it or not, sometimes this insurance is not required – the laws can vary by state. However, even if it's not legally required, many employers still opt to have it as a risk management strategy; it's better to be safe than sorry, right?
To dive deeper, the workers' comp coverage doesn't just cover medical expenses, it goes the whole nine yards. Its compensation benefits may include disability insurance, death benefits, and even coverage for certain types of rehab – talk about having your cake and eating it too! The ins and outs of insurance policies differ, with some providing coverage for everything from the employee's lost productivity to the medical costs that can hit like a ton of bricks. Now let's get down to the nitty-gritty: – If an employee needs to return to work after a workplace hoo-ha, workers' comp insurance can help. It steps in like a chivalrous knight, protecting from potential financial loss and ensuring the employee isn't out on a limb.- Each state's workers' compensation laws are distinct, so what may be covered in one place might not fly in another. Some use a private insurer whereas others, like small business owners, may need to carry their own workers' comp.- The worker's compensation benefits go further than the employee, extending to the employee's dependents too if worse comes to worst. It's like their silent guardian, easing the burden of lost income and medical expenses.
So there you have it, in a nutshell, why Workers' Compensation Insurance isn't just a flash in the pan. It's a real lifesaver, providing a safety net to employees and employers alike. It may not be the bee's knees in all states, but when you need it, Hartford's workers' compensation coverage is worth its weight in gold. So don't be left swinging in the breeze, ensure your business is covered by workers' comp.
The Role of General Liability and Compensation Insurance in Protecting Small Businesses
Once upon a time, 'nothing ventured, nothing gained' right? But, heck! In the modern business world, nothing could be further from the truth. As a small business owner, one of your top priorities is to beep-beep, back it up, and protect what you've got, and that's where general liability and workers' comp insurance step into the limelight. These bad boys are the unsung heroes in the world of small business, and their role is as vital as a winning lottery ticket when the chips are down. The benefits these insurance covers provide extend from coverage for their employees, all the way up to the big boss themselves. And it's not just apple pie in the sky; in some states, carrying these insurance types is a legal requirement!
Picture this, say one of your high-flying employees, always aiming for the moon, ends up injured or sick. Now, their rocket is grounded, and they've got a list of expenses related to medical treatments and rehabilitation as long as your arm. Or imagine your business getting slapped with a lawsuit. Yikes! This is where the all-star tag team of General Liability and Workers' Comp swoop in. These insurance types can provide workers' compensation benefits and cover those crippling costs. They can turn a disaster into a hiccup. And it's not just in one state, oh no. The need for workers' comp coverage can crop up wherever your business treads. It's vital to know if your state requires you to additionally hold workers' comp insurance. Buckle up, because the rules can also vary from one place to another. A short list of things these insurances might cover includes Medical expenses for the injured or sick employee.- Legal costs if your business is sued.- Certain nuisances related to stolen or damaged business property. Having appropriate insurance cover, isn't just sensible, it is paramount! The type of insurance a business requires and the potential benefits may also be influenced by the number of employees, among other factors. So, don't get caught with your pants down! Look into what insurance might be required for your business today.
Navigating Through the Comp Claim Process: A Guide for Employers and Employees
Oh boy, embarking on the journey through the Comp Claim Process feels like trying to find the North Star in a cloudy night, doesn't it? Whether it's a niggling doubt or a downright roadblock, both employers and employees find themselves at the mercy of the labyrinth that is the workers' comp claim administration. Baffling as it may be, insurance is a type of good faith contract between the company and the worker—and navigating through it doesn't have to be as knotty as it initially seems.
Now, let's unpack this Pandora's box! Typically, workers comp coverage includes medical expenses and wage replacement, softening the blow for employees who've had the misfortune of inviting an injury at their workplace. Huh, insurance provides some peace of mind, doesn't it? Most states require businesses to carry workers' comp insurance—not just as a legal mandate, but as a token of mutual trust. It's not every day we encounter a higher employee morale directly stemming from legal obligations. Here's a quick low down on the common steps an employee may need to follow Report the injury to the employer.- Visit a health care provider for treatment.- File a workers' comp claim with their employer's insurance company.
Remember, even if you don't think you need workers' comp immediately following an injury, it's always wise to protect your rights. Timing is everything in this dance!
Conclusion
In conclusion, integrating comprehensive benefits into an organization's compensation structure can play a crucial role in enhancing employee job satisfaction and loyalty. The advantages are manifold for both the company and the employee. Employees feel valued and reassured that their well-being is treated with importance, which positively impacts their productivity levels and commitment to the organization. As an investment, comp benefits can also attract and retain top-tier talent. These benefits encompass healthcare coverage, retirement plans, tuition reimbursement, paid time off, and many more. By offering such comp benefits, an organization can demonstrate that it cares for its employees on a holistic level, beyond just the workplace setting. It can be a potent tool for reinforcing an organization's culture and values and fostering a stronger bond with its employees. Adapting the comp benefits system to the changing needs and preferences of its workforce is also critical for an organization. Evolving social, economic, and demographic trends can significantly impact what employees value in their benefits package. Hence, organizations must periodically review, adjust, and communicate their comp benefits to ensure they align with employees' needs and the entire organizational strategy. Therefore, delivering comp benefits is a strategic aspect that firms should prioritarily consider. It contributes to employee retention, job satisfaction, and overall organizational performance, emphasizing their critical role in maintaining a competitive edge in today's dynamic business world.
FAQ's:
1. What are the costs associated with workplace injuries?
Answer: Workplace injuries can result in significant costs, including medical expenses, lost wages, and workers' compensation benefits.
2. What is workers' compensation insurance?
Answer: Workers' compensation insurance is a type of insurance that provides financial compensation to employees who are injured or become ill due to their job.
3. How does workers' compensation insurance help protect employers?
Answer: Workers' compensation insurance helps protect employers from financial liability in the event of a workplace injury or illness. It also helps to cover the costs associated with medical expenses, lost wages, and other benefits.
4. What are the benefits of workers' compensation insurance?
Answer: Workers' compensation insurance provides financial protection for employers and employees in the event of a workplace injury or illness. It also helps to cover the costs associated with medical expenses, lost wages, and other comp benefits.
5. What are the risks of not having workers' compensation insurance?
Answer: Not having workers' compensation insurance can leave employers and employees vulnerable to financial liability in the event of a workplace injury or illness. It can also result in costly medical expenses, lost wages, and other comp benefits.
6. How much does workers' compensation insurance cost?
Answer: The cost of workers' compensation insurance varies depending on the size of the business, the type of industry, and the number of employees.
7. Is workers' compensation insurance required by law?
Answer: Yes, in most states, employers are required by law to carry workers' compensation insurance in order to provide financial protection for employees in the event of a workplace injury or illness.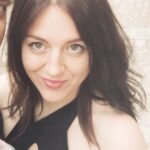 Aleksandra, a leading Insurance Risk Analyst with a wealth of experience, specializes in evaluating and managing potential insurance risks. Her expertise lies in crafting strategies that optimize coverage while minimizing vulnerabilities. Through this platform, Aleksandra provides readers with invaluable insights, helping them make well-informed insurance choices in a dynamic market landscape.