Introduction to Key Person Insurance
Well, let's start off with the basics. Key person insurance, or as some folks call it, 'key man' insurance, is a type of life insurance that businesses grab onto, a lifeline of sorts, that safeguards them from the financial hardships that might come a-knocking if a critical employee kicks the bucket. Put simply, the business would be in a real pickle without this individual. They might be the brains of the operation or possess skills or knowledge so unique that they'd be next to impossible to replace. With a key person insurance policy in place, if the unthinkable happens and the insured employee passes away, the resultant payout can be used to keep the business afloat, settle any outstanding debts, or even – if it comes to it – close the business down in an orderly fashion. Sounds pretty nifty, right?
Now, here's where we get into the nitty-gritty. You've got a heap of options when it comes to purchasing key person insurance. Term life insurance policies and permanent life insurance, like whole life or variable life, are the most common. The crux of the matter is, I'm afraid, is how much the stick of gum is going to cost ya. The cost of key person insurance can vary, kind of like how you never know what you're really going to get from a box of chocolates! The insurance premiums are usually dictated by factors such as the key employee's age, health, and role in the company. But keep your eyes on the prize. Despite the cost, the benefits of key person insurance can be monumental in protecting your business when a star player is called off the field for good. So, why not get a quote today? Insure your key person or persons with a tailored insurance plan that suits the belt-tightening or extravagant needs of your business!
Understanding the Basics: Key Man and Key Person Insurance
Well, butter my biscuits, if you ain't heard of Key Man and Key Person Insurance, then it's high time you learned, especially if you're a small business owner with all your eggs in one basket. Picture this: your star player, your 'key' employee who's as rare as hen's teeth at keeping your company humming, kicks the bucket or gets so sick they can't pull their weight anymore. Talk about a proper pickle! This is where a key person life insurance policy steps in, designed to have your back when the chips are down and this kind of worst-case scenario rears its ugly head. Brushing off the small change it pays by way of premiums, the business owns the policy, and if the insured person croaks, the death benefit serves as a bit of a financial cushion to soften the blow. We're talking about cash value, here, real money the business can tap into to offset the loss of that key person's contribution to the company's bottom line.
Diminishing the loss of a key team member is really the tip of the iceberg when it comes to what key person insurance provides. It gives a safety net, a sort of buffer zone that allows you to pony up and cover the much-key 'replacement cost' of that whiz-kid who has somehow made themselves indispensable. Insurance companies also provide disability coverage. So if, God forbid, that key person dies or becomes disabled, the insurance proceeds can buy you enough time to pick up the pieces, scout around for a replacement, and basically help keep your business afloat, rather than going down like a lead balloon. Depending on the policy, you may be able to borrow against or withdraw from the policy's cash value, albeit at the risk of reducing the death benefit. Also, in the event of a buy-sell agreement, key person life insurance can help protect your business needs and maintain your interest in the business. At the end of the day, choosing the right type of policy – term insurance or permanent insurance – and just how much coverage you need, isn't about throwing a dart at a board and seeing where it lands. It's about calculating how much it would cost to replace that key person and how devastating their loss would be to your company's earnings. This ain't just insurance, folks – it's steady ground in a shifting landscape.
Key Person Disability Insurance and Disability Insurance: A Comparative Analysis
Sometimes, it's hard to accept but indeed, no man is an island, especially in the corporate terrain. This rings ever so true when we begin to talk about such significant edifices like key man insurance and disability insurance. Essentially, a key person policy or, as some folks would call it, key man insurance, isn't a far cry from the homely chap of life and disability insurance. Waltzing into the scene when an indispensable employee dies or God forbid, becomes disabled, it's an elixir that keeps the wheels of business spinning, nestling comfortably under the umbrella term of business insurance."Pass the buck", you say? Not quite. Here's the skinny – in key person disability insurance, the company foots the bill, yes-iree, it pays the premiums. Think of it as a sort of lifeboat, ready to help keep the business afloat in rocky waters. Just like a term life policy, this insurance policy provides a lifeline for a specific period of time. However, you'll find the cost to replace the key employee can make this type of insurance more expensive than term life. Oh, and don't think for a moment that insurance coverage ends only when the insured person dies. This safety net also comes to the rescue if the key employee dies or becomes disabled – the dreaded double D's. The purpose of key person insurance is to mitigate commercial catastrophe, replacing much of the key employee's sauce if the unthinkable happens. So, the boss needs to consider – how much key person insurance coverage is necessary to keep the show on the road? The temperature of need varies, but insurance may be the solution, although, honey, insurance is just one piece of the puzzle.
Significance and Benefits of Key Person Insurance for Key Employees
Good grief, imagine this scenario: your company's brainiac, the one who spins the wheels and keeps the gears rotating smoothly, kicks the bucket. Picture the turmoil, the ruckus that'd be stirred up! That's where the absolute godsend of key person insurance swoops in, savior on a white horse and all. It's not just some fuddy-duddy arrangement —key person insurance can help keep a business afloat when the tide gets rough. It provides financial relief, stepping in like an unseen guardian angel to replace the key employee who's just dropped their Earthly duties. It's akin to having a spare tire in your trunk — a commercial insurance policy that cushions your fall when a pivotal staff member stumbles.
But, hold your horses! It's crucial to remember you can't just bank on this rosy picture. Businesses also need to consider the myriad other aspects tied up with this. The key person insurance is just one part of the gigantic puzzle of employee benefits. Are you the owner or the employee? Do you require key person insurance? Maybe, maybe not. You see, it's not a one-size-fits-all case; it falls under the purview of, 'It depends.' But if the shoe fits, this policy also provides income for expenses until the crucial person is replaced, and it helps meander through the labyrinthine process of notifying customers, creditors, and the likes about the changes in the company. Insurance for a key person? It's anything but a sideshow — it might just be your ticket to smooth sailing amidst turbulent times!
Guarantees and Coverage: Understanding Key Person Life Insurance and Term Life Insurance
Whew, key person life insurance and term life insurance – what a tangled web they weave! These two seem to be as different as chalk and cheese, a little like comparing apples and oranges, really. They rub shoulder to shoulder in the insurance market, each with their own unique draw. Yet the heart of the matter is understanding them and uncovering why they're not just a damp squib. Hold onto your hats, folks, because key person insurance can help in ways you might not expect – it's a veritable knight in shining armour for businesses. Imagine, out of the blue, a star player in your business — the life and soul of the party — ups and vanishes, either by the grim reaper's hand or unforeseen circumstances. That's where you see the need, the throbbing, aching need for key person insurance. The goal post here isn't to replace the key person – well, good luck with that. No, it softens the blow, ensuring the company boat isn't rocked too much. The insurance provides financial cushion, a light at the end of the dark tunnel. Let's not forget about term life insurance though, oh no. The difference? Well, while a key person coverage is like a sturdy oak tree the business can lean on when the going gets tough, term life insurance falls into a personal protection category. It safeguards the financial future of the insured's family, be it an ambitious owner or a dedicated employee. It's like the bread and butter of insurance, trusted and true.
Navigating through the Tax Implications of Key Person Insurance
Boy oh boy, when it comes to key person insurance, wading through the tax implications can feel like trying to find a needle in a haystack. You're walking on a tightrope – one wrong move and you're facing a minefield of unforeseen expenses. Hard as nails, it is – no two ways about it. Depending on whether the policyholder is an owner or an employee, or even a 'need key' figure in the business mix, the tax implications can shift dramatically, and remembering the ins and outs feels akin to herding cats.
Ah, but don't throw in the towel just yet! Think of this as a thrilling roller coaster, not a horror ride. Picture trying to crack cryptic crosswords with your steaming morning coffee, not swimming with piranhas. Keeping all your ducks in a row tax-wise essentially boils down to grasping two main things: the premiums on key person insurance are not deductible, but the benefits are generally received tax-free. Piece of cake, right? With that massive chunk of know-how held in the bank, navigating the taxation labyrinth becomes considerably less terrifying. SO relax, take a deep breath, and remember – even taxes have a silver lining.
Conclusion
In conclusion, it is evident that whether you are an owner or an employee, a 'need key' is an imperative tool in the operation of any business. The 'need key' offers the functionality required to unlock the full potential of a system or service integral to the operations of the business, thus creating efficiency and productivity. As an owner, leveraging the use of a 'need key' can significantly streamline processes, reduce costs, and ultimately bolster the bottom line. Equally, for the employee, understanding and effectively utilizing a 'need key' can enhance productivity, facilitate improved work outcomes, and contribute to personal career growth. Therefore, it is of utmost importance that both the owner and the employee recognize the significance of the 'need key' in their respective roles and strive continually to harness its full potential. This ensures that the business thrives in an increasingly competitive market while also fostering an environment that encourages professional growth and job satisfaction amongst employees. Hence, understanding and valuing the 'need key' is integral to both owners and employees alike, making it an essential asset in any business environment.
FAQ's:
Q1. What is key person insurance?
A1. Key person insurance is a type of life insurance policy that provides financial protection to a business in the event of the death or disability of a key owner or employee.
Q2. Who needs key person insurance?
A2. Key person insurance is typically taken out by a business to protect itself from the financial loss that would occur if a key owner or employee were to die or become disabled.
Q3. What does key person insurance cover?
A3. Key person insurance covers the financial losses that a business would incur if a key owner or employee were to die or become disabled.
Q4. How much does key person insurance cost?
A4. The cost of key person insurance will depend on the type of policy taken out, the amount of coverage, and the age and health of the key owner or employee.
Q5. What are the benefits of key person insurance?
A5. Key person insurance provides financial protection to a business in the event of the death or disability of a key owner or employee, helping to ensure the continuity of the business.
Q6. Is key person insurance tax deductible?
A6. Yes, key person insurance premiums are generally tax deductible for the business.
Q7. What is the difference between key person insurance and life insurance?
A7. Key person insurance is a type of life insurance policy that is taken out by a business to protect itself from the financial loss that would occur if a key owner or employee were to die or become disabled. Life insurance is typically taken out by an individual to provide financial protection for their family in the event of their death.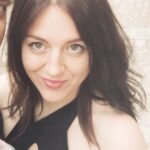 Aleksandra, a leading Insurance Risk Analyst with a wealth of experience, specializes in evaluating and managing potential insurance risks. Her expertise lies in crafting strategies that optimize coverage while minimizing vulnerabilities. Through this platform, Aleksandra provides readers with invaluable insights, helping them make well-informed insurance choices in a dynamic market landscape.