Whether you're an event planner by profession or meticulously planning a milestone celebration, you need event insurance. Here's your ultimate guide to help you successfully navigate the often-confusing world of insurance coverage for events.
Do I need event insurance?
The importance of event insurance
So, why exactly do you need event insurance? Let us paint a picture for you. You've spent months planning a large open-air festival. The venue is booked, food vendors secured, and the popular band's deposit is in hand. Suddenly, a severe storm hits the day before your event, forcing a reschedule. Without event insurance, the financial hit from a situation like this could be devastating. The type of insurance you need depends upon the type of event you are planning and the various risks involved.
What happens in the event of a claim?
Generally, if an incident occurs at your event that leads to a claim, your insurance provider steps in to handle any financial obligations. If an attendee slips and sustains a bodily injury at your event venue, your event liability insurance should handle the compensation. Similarly, if someone gets a little too rowdy after indulging at the bar and causes property damage, the liquor liability portion of your event insurance will cover the costs.
The risks of not having event insurance
If you're still wondering if you need event insurance, consider this: your venue could be damaged, equipment could be stolen, a vendor might not show, or attendees could be hurt. Without event insurance, you would need to cover all related costs out of pocket. Plus, many venues and vendors require proof of insurance before they sign a contract with you.
What type of event insurance do I need?
Understanding different types of event insurance
There are several types of event insurance policies available. General liability insurance covers claims for bodily injuries or property damage. Liquor liability insurance protects you if you're held responsible for alcohol-related incidents, while a rain insurance policy could help cover costs if weather forces a postponement.
Identifying the right insurance for your specific event
The right insurance for your event largely depends on the specific details of your event. Are you serving alcohol? Consider liquor liability insurance. Planning an outdoor event? Weather cancellation insurance could be important. And don't forget about potential liability issues with the venue or third-party damage insurance.
Insurance considerations for different types of events
From weddings to corporate events, each type of event comes with its own risks and therefore, its own insurance needs. For corporate events, you might need to consider terrorism insurance, while for a large festival, insurance that covers third-party property damage might be essential. Always assess the potential risks of your event and choose insurance accordingly.
Understanding event cancellation insurance
The role of cancellation insurance in event planning
Event cancellation insurance serves as a safety net for any unforeseen circumstances that could cause a delay or outright cancellation of your event. It can cover the non-refundable expenses and deposits if your event gets postponed, cancelled, or relocated due to causes beyond your control.
How cancellation insurance protects your investments
Cancellation insurance provides a financial shield against many eventualities. From an outbreak of illness or failure of suppliers to unsafe weather or venue closure, cancellation insurance can cover lost deposits and non-recoverable expenses so you don't lose your investment.
Things to consider when purchasing event cancellation insurance
When purchasing cancellation insurance, ensure you understand what is and isn't covered. Not all policies cover rescheduled events, so if there's a chance your event may be postponed, double-check your policy. Similarly, not all policies cover cancellations due to weather, so if your location is prone to severe storms, make sure you're covered.
How much does event insurance cost?
The factors that influence the cost of event insurance
Event insurance cost varies depending on multiple factors including the type of event, venue, expected attendance, alcohol presence, and potential risks. The higher the risk, the higher the insurance cost tends to be.
Ways to reduce your event insurance costs
There are a few ways you can reduce your event insurance costs. Shopping around for insurance providers, adjusting your coverage levels and increasing your deductible are a few. Certain safety measures such as hiring a licensed bartender if you're serving alcohol, or having an approved safety plan can also help lower your premium.
Comparing costs across different insurance providers
Comparing quotes from different insurance providers helps you get the best deal possible. Keep in mind it's not just about the cost. Look at what's included in the coverage, the reputability of the insurance provider and customer service as well.
Navigating Liability Coverage and Public Liability Insurance
Understanding public liability insurance and its importance
Public liability insurance covers claims made against you by members of the public who have suffered an injury or damage to their property at your event. Without it, you could be accountable for these costs.
What to do if someone gets hurt at your event
If someone gets hurt at your event, it's crucial to follow the right procedures, including fast and appropriate first-aid response, recording an incident report and notifying your insurance provider as soon as possible. Though no one likes to think about these scenarios, knowing what to do minimizes panic and ensures you respond correctly.
Comparing different types of coverage: liability insurance vs. public liability insurance
General liability insurance and public liability insurance are often confused. While both cover bodily injuries and property damage, general liability goes a step further to cover advertising injuries, like slander and libel. Knowing the differences and understanding your requirements can save you from costly mistakes.
How to successfully purchase event insurance?
Questions to ask your insurance provider
When buying insurance, it's important to ask the right questions. Ask about experience in insuring similar events, what risks and incidents are covered, and the procedure for making a claim. Also, inquire about the cost, possible discounts and payment plans.
What to consider when purchasing insurance for an event?
When purchasing event insurance, consider the type of event, the risks involved, the venue and potential for cancellation. Also, look at your vendor contracts and any insurance requirements they have. This will ensure you purchase coverages that cater to your specific needs and will protect you in case of unforeseen incidents or damage.
Top tips for successful buying of event insurance
Finally, ensure that you read and understand your policy's fine print. Begin the buying process plenty of time before the event starts, and book your event insurance as early as possible. Make sure to confirm your provider's reputation and reliability, as well. Protecting your event with the right coverages can ensure that it's a success regardless of the inevitable bumps along the way.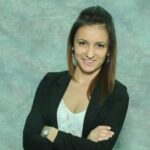 Sanela is a seasoned insurance expert with over 10 years of experience in the industry. Holding the title of Chief Insurance Analyst, he has a deep understanding of policy intricacies and market trends. Sanela's passion lies in educating consumers about smart insurance choices, and he's delighted to share his insights.