Understanding What Auto Insurance Covers
Listen here, you absolutely can't just drive your car willy-nilly without understanding what auto insurance covers. It's like stepping into a bear pit without a weapon – simply not a good idea. Seems like a no-brainer, right? Yet, believe it or not, there are folks out there who are sweet as pie but couldn't tell a deductible from a windshield wiper. Your auto insurance policy isn't just a piece of paper – it's your ticket to peace of mind.
Your insurance company has you covered for a whole range of things, and not just fender-benders. Think about coverage as a safety net; when a circus acrobat tumbles and falls, it's there to catch 'em. Likewise, if your vehicle takes a knock or two (let's say, you're at a stoplight, minding your own business, and another vehicle crashes into you), insurance coverage handles the repairs cost. These could be due to an accident, or even incidents like vandalism or theft – hardly stuff you'd blame on a bad day, huh? Bruised bumpers are one thing, but what if you, the driver, or a passenger gets injured? With the right policy, you'll have coverage for those pesky medical expenses too. If you're quite the chancer, you might've skipped your morning coffee and accidentally crashed into a utility pole. 
Not to worry, collision coverage has got you covered there as well. It'll also cover damage to your car caused by freak weather conditions like hail. Yeah, like we need more reasons to despise Mondays, right? But wait, there's more! Imagine this scenario, you're cruisin' along and another driver swoops into your lane causing an unexpected mess. Now, you're in an accident and the guilty party zips off, practically leaving you high and dry. Well, underinsured and uninsured coverage steps in to help you foot the bill. Auto insurance policies can also include optional coverage, such as comprehensive coverage, which even protects against non-collision related damage, like a bear deciding to redecorate your car's interior because he thought he smelt honey.
You'll want to consider your coverage limits, though, as these dictate the maximum your insurer will pay after an accident. And remember, New Hampshire may be the only U.S. state where car insurance isn't mandatory, but even there you're required to prove financial responsibility. So, unless you're bedazzled by the charm of out-of-pocket costs, you'll need to get car insurance priced right. So, here's a tip from your friendly assistant – take the time to find the right car insurance cover, make sure you're not paying for coverage you don't need, but also that you're not underinsured where it counts. Ya' know, it's kind of like buying a raincoat – you wouldn't purchase an umbrella for a heavy storm, but you also don't need a full-on fisherman's rain suit for a drizzle.
The need for Car Insurance: Why it's Essential 
So, you've just snagged yourself a fresh set of wheels, and you're raring to hit the open road. Simply put, you can't get around it. Your road trip to freedom deeply hinges on ticking off that pesky box: car insurance. Surely, the dreaded 'I' word is enough to make even the bravest of us quake in our boots! Hold your horses though and think it through before you dash off into the sunset like some road-racer in a hurry. You absolutely must wrap your head around the vital necessity of a car insurance policy. Why, you ask? Well, here's the deal, your swanky ride isn't just about glossy paint and plush interiors—it's a sizable investment, and just as you take great pains to protect your other riches, the same should apply to your automobile. Getting down to brass tacks, liability coverage is your lifeline if you cause a car accident that results in injury to another. 
Dealing with the financial wrangle of medical bills can be a total wringer, so having your trusty insurance policy in your back pocket can bail you out of a pickle. And boy, doesn't it just rain when it pours? Just imagine the wear and tear on your pocket if your sleek ride gets into a scrape. A mechanical breakdown not covered by your auto policy, could leave you knee-deep in bills faster than you can say 'ouch'! You see, listed on your policy will be the clause that your insurance covers damage to your vehicle, not just damage caused to others. It's every driver's safety net against the unpredictable bumps in the road. Better safe than sorry, right? Not to mention, in certain areas, there are legal car insurance requirements that make it obligatory for you to buy coverage. You can't dodge the bullet here, there are legal implications you'd want to avoid.
Moreover, consider the cost associated with a car accident. Your car insurance helps to pay for injuries you cause to another, and also covers damage to your own car. These unexpected expenses can skyrocket quicker than an eagle on a hot day; we're talking about:
Medical bills for your injuries or possible injury you've caused to others.

Lost wages arising from injuries, including your own and another party's.

The market value of your car if it's totaled.

Coverage amounts to pay for property damage, like a neighbor's fence mowed down during a mishap.
So, if you're asking why you need car insurance, keep in mind it helps to avoid paying out of your own pocket and can cover unforeseen costs. Without it, you could owe a heap of money! Insurance products and the particular coverages included may vary, but each helps you get back on your feet after a mishap. So remember – by investing in an auto policy, you're really saving on a whole lot of potential financial hassle. It's a small price for peace of mind and to keep your finances on solid ground.
The Mechanics of Different Car Insurance Works
"Under the hood" of car insurance, you'll find a complex mechanism whirring away, and it's vitally important to understand how it all fits together. And, mind you, this isn't a one-size-fits-all kind of thing. The nuts and bolts of different car insurance policies can be as diverse as a kaleidoscope, with different elements included depending on your specific needs and state requirements. The coverage options may contrast from one policy to the next, but covered by auto insurance can typically include things like:
Liability for bodily injuries or property damage that you might inflict on others.

Some level of protection for your own vehicle, such as collision or comprehensive coverage.

Support for expenses related to medical or personal injury protection.  You know, it just makes sense to be equipped for the unexpected, so understanding how these specific coverages can help pay for damages – regardless of whether they're caused by an accident, a falling tree branch, or even a spritely deer dashing across the road is crucial.
Auto policies include all sorts of elements. Initially, you'll want to know what all the jargon stands for. Secondly, you ought to figure out what kind of coverage suits your needs. Thirdly, it's important to consider if over time, your car's value might depreciate to the point where it wouldn't make sense to keep certain parts of your coverage. On the other hand, if your car is more of a prized luxury vehicle or vintage piece, having it sufficiently insured may be worth the extra coin. Bottom line, whether you're a Sunday driver or you clock in miles like it's your job, knowing the ins and outs of your car insurance policy can save you a whole heap of trouble and financial stress down the road. Protecting what is dear to us is, after all, just human nature.
How to Get Car Insurance: A Comprehensive Guide
Well, butter my biscuit, getting car insurance can seem like a real pickle sometimes! If you're scratching your head, wondering where to start, then buckle up buddy, we're gonna tear down the road to comprehensive car insurance knowledge. At the drop of a hat, there are numerous options to sift through, from collision to comprehensive coverage. Just remember, behind the wheel lies the responsibility to plump for an insurance package that fits like a glove. In the grand scheme of things, auto policies include ranges of protectiveness, and let me tell you, these coverages may vary like a souped-up hot rod shifts gears!
Phew! But hey ho, there's no need to run around like a chicken with its head cut off. It's as easy as pie once you get the hang of it. To start, let's pocket some pointers for securing that elusive insurance! First off, compare apples to apples, or, in less roundabout terms, make sure to contrast insurance clinchers – premiums, deductibles, and each twiddle bit of coverage. Second, don't just listen to the grapevine, dig into company reputation and customer satisfaction reviews. And third, negotiate down to the wire, really go whole hog; you know, leave no stone unturned in getting the most bang for your buck. By golly, if these steps don't pave the way to snagging the primo car insurance, then I'm a jackrabbit on a cactus patch!
Car Insurance Priced: How Price is Determined
Whew, car insurance pricing, let me tell you! It's a bit of an eye-opener, huh? You see, it's not one size fits all, oh no, they don't just pull a number out of thin air. Every aspect of your personality, car and history throw their hats into the ring and have a say in this pricing rumble.    
So here's the scoop. Strap yourself in, 'cause you're in for a ride! On this journey, remember that auto policies include different coverages and these coverages may vary, making each policy as unique as a snowflake. 
Your age, whoops let's not go there, eh? Truth is, it really matters, along with your driving record, yeah that time you went pedal to the metal, it's all being recorded. 

Type of car matters too. That sleek, black thing parked in your driveway? More costly to insure than say, a small car. But wait, there's more. 

Your location. You're thinking, "What the heck?" Yeah, it's true. Urban drives face more traffic, hence more accidents, grinding up the premiums.

Your credit score. Cringe-worthy isn't it? Better keep those bills paid!

Usage. Drive less, pay less. It's as simple as that, folks!
So, breaking it all down, you see it's not just a numbers game. It's about how many cookies are in the cookie jar, and remember, every cookie counts! Suddenly, car insurance pricing isn't sounding like rocket science, right?
Understanding Required Coverage Vs. Optional Coverage
Alright folks, let's delve right into the nitty-gritty of understanding Required coverage Vs. Optional coverage. Now, picture this, out in the open road with your brand spanking new car and a lorry backs into you, of all the luck, eh? Well, thank heavens for required coverages, right? Without beating around the bush, required coverages are, pretty much as the name suggests, compulsory. These are the coverages that your local laws mandate every auto owner should have, and they kinda act like a long arm during those sticky 'oops' moments on the road. Don't get me started, as coverages may vary from state to state, make sure you check out what applies in your neck of the woods.
However, every cloud has a silver lining. Say, "Hi there!" to optional coverages. As the moniker implies, these are coverages that you can decide to add, or well, opt not to. You see, even if most auto policies include the basics, it's these optional bad boys that take the cake when it's about customizing protection to bolster the nooks and crannies of your auto's susceptibilities. Let's put this into perspective with bullet points:
Collision Coverage: Got dinged in a fender-bender? This'll cover it.

Comprehensive Coverage: Mother nature decided to drop a tree on your car? You're covered!

Uninsured/Underinsured Motorist Coverage: Some Bozo cutting corners on their insurance rams your ride, worry not!
Hold on to your hats folks, we're just getting started. But by the end of it, you'll be a dab hand at working your way around required and optional coverages. Happy navigating!
The Importance and Role of Deductibles in Auto Insurance
Ah, auto insurance. A bitter pill to swallow, but boy, isn't it a lifesaver when you're in a bind? Especially when we talk about deductibles. For all intents and purposes, deductibles play a pivotal role in auto insurance. Whoa, whoa, hold your horses – what are deductibles? It's like this – it's that chunk of the repair costs you agree to foot yourself before your insurer steps in to cover the rest. Bet you're asking, "Why on earth would that be important?" Easy peasy – they're designed to curb small, frivolous claims that can result in higher premiums. Now, take it from me, like a jigsaw puzzle, every piece of those auto policies include different coverages which may vary, and finding the right fit ain't no walk in the park.
Here's the lowdown:
Collision coverage: This makes sure your own vehicle's damages are handled when you're in an accident.

Comprehensive coverage: Never take this for granted, as it covers the "everything else" category – theft, fire, or that stray deer jumping in front of your car at midnight.

Liability coverage: It's handy when you are, god forbid, held responsible for damages or injuries to others.
Keep on your toes, because the deductibles vary with each of these coverages depending on what you choose. It's like a balancing act – you opt for a lower deductible, you shell out high premiums and vice versa. Picking the right deductible is essential to ensure financial stability and peace of mind. So, my friend, understand your needs, weigh your options, and when all's said and done, get out there and find the auto insurance that fits like a glove. Remember, it's no use crying over spilled milk if you're left in a sticky situation without the right coverage.
Conclusion
In conclusion, auto policies include various components that are designed to protect the policyholder in different scenarios. These components, or coverages, may vary from policy to policy, based on factors such as the policyholder's personal requirements, driving history, the type of vehicle they own, and their risk tolerance. The type of covered situations can range from collision and comprehensive coverages, which cover costs pertaining to accidents or non-accident-related damage, to liability coverages which safeguard against legal ramifications of an accident. Some policies may also include coverage for uninsured or underinsured motorists, protecting policyholders from bearing the cost of accidents caused by motorists lacking sufficient insurance. Moreover, certain policies offer extras like roadside assistance or rental car coverage for added convenience. While the necessity and applicability of each vary, understanding each component's function and relevance to one's specific situation is essential for policyholders when deciding the most suitable coverage plan. Therefore, comprehensively understanding what auto policies include and how the coverages may vary is key to selecting the most beneficial and tailored policy.
FAQ's:
Q1. What auto policies include?
A1. Auto policies typically include liability coverage, collision coverage, comprehensive coverage, and uninsured/underinsured motorist coverage. Coverages may vary depending on the policy. 
Q2. What is liability coverage in auto insurance?
A2. Liability coverage in auto insurance is designed to provide financial protection in the event of an accident where you are found to be at fault. It can help cover costs associated with property damage and medical bills for the other party. Coverages may vary depending on the policy. 
Q3. What is collision coverage in auto insurance?
A3. Collision coverage in auto insurance is designed to provide financial protection in the event of an accident where you are found to be at fault. It can help cover costs associated with repairing or replacing your vehicle. Coverages may vary depending on the policy. 
Q4. What is comprehensive coverage in auto insurance?
A4. Comprehensive coverage in auto insurance is designed to provide financial protection in the event of an accident where you are not found to be at fault. It can help cover costs associated with repairing or replacing your vehicle due to theft, vandalism, or other non-collision related incidents. Coverages may vary depending on the policy. 
Q5. What is uninsured/underinsured motorist coverage in auto insurance?
A5. Uninsured/underinsured motorist coverage in auto insurance is designed to provide financial protection in the event of an accident where the other party does not have adequate insurance coverage. It can help cover costs associated with property damage and medical bills for you and your passengers. Coverages may vary depending on the policy. 
Q6. What types of discounts are available for auto insurance?
A6. Many auto insurance companies offer discounts for a variety of reasons, such as having multiple policies, having a good driving record, or being a student. Coverages may vary depending on the policy. 
Q7. What is the difference between liability and comprehensive coverage in auto insurance?
A7. Liability coverage in auto insurance is designed to provide financial protection in the event of an accident where you are found to be at fault. Comprehensive coverage in auto insurance is designed to provide financial protection in the event of an accident where you are not found to be at fault. Coverages may vary depending on the policy.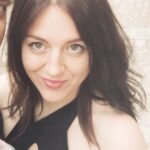 Aleksandra, a leading Insurance Risk Analyst with a wealth of experience, specializes in evaluating and managing potential insurance risks. Her expertise lies in crafting strategies that optimize coverage while minimizing vulnerabilities. Through this platform, Aleksandra provides readers with invaluable insights, helping them make well-informed insurance choices in a dynamic market landscape.