Understanding Umbrella Insurance and How it Works
Umbrella insurance, not simply a matter of rainstorms and silver linings, is a type of liability coverage that soars high above your typical insurance policies. Y'know, like auto insurance or homeowners insurance, these everyday policies everyone's heard of? It's an additional layer, something extra like the cherry on top. This "umbrella" keeps you sheltered when your standard insurance limits are exhausted. Picture this, liability policies whether it's car insurance or home insurance, generally come with a coverage limit. If a million-dollar mishap runs through your policy limits like a bull in a china shop, umbrella insurance can help handle the fallout. Now you might be asking, "what's the umbrella insurance cost?" Well, it can vary, but a $1 million umbrella policy could range from $150 to $300 annually. Not too bad for such high protection, eh? Also, keep in mind the specifics. An umbrella insurance policy works by kicking in after exhausting the limits on your underlying policies. Your auto or homeowners insurance, as they hang by a thread, will get a boost. But it's not all sunshine and roses; umbrella insurance doesn't cover everything. Damages to your own belongings is usually a big no-no. It's more about the mishaps that you cause to other folks. It's buying peace of mind, keeping you off the hook for those tricky situations. Here are some scenarios umbrella policies are a lifesaver for If you're at fault in a car accident that costs more than what your auto insurance policies cover.- Cases of slander, defamation or invasion of privacy, especially if you're a juicy lawsuit target.- Landlord liability, if life throws you a curveball and your tenant decides to sue.
Sure, it's easy to dismiss and say, "That'll never happen to me", but if you've got the assets and lifestyle that could attract pricey lawsuits, a personal umbrella insurance policy can provide an elegant—and essential—safety net. So go on and get a quote from those insurance companies! Before you need an umbrella, it's too late to buy one!
The Scope of Coverage: What Does Umbrella Insurance Cover
Wow! By golly, umbrella insurance is certainly a type of coverage that doesn't get its fair share of time in the spotlight, yet let me tell you, it's a real dark horse. It's like that extra hot fudge on your sundae, offering a hefty dollop of added security when your standard insurance coverage starts to melt away in the face of high-cost claims. In other words, an umbrella policy can help cover those financial 'rainy days' when your existing policies—be it homeowners and auto insurance, or even boat insurance—hit their limits like a teen hitting a growth spurt. Here's the kicker: umbrella insurance provides far more than just a safety net. It dives deeper and broader—like an old grandpa in his favorite recliner—giving you coverage beyond the constraints of your regular policies. If, heavens forbid, you're faced with a nasty lawsuit that demands more bucks than your standard insurance policy limits, an umbrella policy could provide that much-needed buffer. We're talking, an extra 1 million in coverage, possibly even more. Talk about a silver lining! On top of that, umbrella insurance provides liability coverage that could span a significant range of calamities; just about anything your typical insurance wouldn't cover can be picked up by your umbrella policy. Speaking of which, let's not put the cart before the horse—you'll need to have enough liability insurance on your existing policies before you can hitch your wagon to an umbrella one. And let's not forget, umbrella insurance generally isn't a standalone product—you'll typically get it from the same company where you have your mandatories, like home or auto insurance. So, when in doubt about the limits of your insurance policies, or if just reckon you may need an umbrella policy, be sure reach out to your provider and request an umbrella insurance quote.
Buying Umbrella Insurance: Choosing the Right Insurance Companies
Oh, buddy! Diving into the world of umbrella insurance can be like navigating choppy waters. It's quite the conundrum, ain't it? A million questions are probably buzzing around your head like bees. How does umbrella insurance work exactly? How much coverage will you need? Will this policy cover your beloved boat, waiting patiently at the docks for the summer sun? Fear not, you're in the right place to unravel this insurance spaghetti!
Nailing down the perfect insurance company for your umbrella insurance coverage can be like striking gold. Why, you ask? Well, put simply, not all insurance companies are made equal. Some provide coverage with that extra cherry on top, while others might leave you high and dry when the storm hits home. Now, think of umbrella insurance as a type of souped-up liability coverage, that as the name suggests, opens up to cover the costs when a catastrophe hits and your standard insurance has thrown in the towel. This extra liability coverage can extend to your homeowners insurance or auto insurance, and sometimes, it also covers your boat insurance. To draw a picture, imagine having an additional million in umbrella over the existing insurance liability limit on your auto and homeowners insurance. Now, wouldn't that be a snug security blanket? Having umbrella insurance provides extra liability coverage that surpasses the standard limits on your insurance policies. It can cover your personal liability coverage beyond the typical scope of your home or auto policies. This might include possible lawsuits, or, yes, you guessed it, even boat insurance policies. And here's the icing on the cake! If you're looking at purchasing an umbrella policy, it could be worth your while to take a peek at the same company that's currently covering your auto or home (or even your boat!). Sometimes, keeping all your eggs in one basket does make sense! Remember, though, umbrella insurance isn't just sprinkles on a sundae, it's a necessity for folks who need that extra safety net. It's a layer of insurance that covers those lurking expenses waiting to pounce. However, bear in mind, umbrella insurance won't cover everything. There might be things in there you don't exactly need, or some that are missing. So before you jump in boots and all, ensure you have a keen look at the liability insurance they offer. As the old saying goes, the devil is in the details! Depending on your personal situation, the cost of an umbrella policy might just be an investment worth making.
Unpacking the Cost: How Much Does Umbrella Insurance Cost
In the world of insurance, umbrella insurance is a type of supplemental policy that adds an extra layer of protection to your existing coverages. Well, hold your horses, before you think "'nough said!" I reckon you'd be itching to know, "So, what's the damage? How much umbrella insurance do I need to fork over my hard-earned cash for?" In the grand scheme of things, the cost of umbrella coverage bobs around a few factors. Remember, we aren't talking about chump change here!
On average, you can expect to shell out about $150 to $300 per year for each $1 million in umbrella coverage – yes, you heard right! But don't be hasty, that's just the nugget of information. Dig a little deeper, and you'll see that the policy's cost also depends on the perceived risk factors – that's where your homeowner's policy and auto insurance limits might come into play, friend. Not forgetting, if tricky situations like your policy needs to cover over and above regular policies, the cost might skyrocket. On the bright side, most insurance companies offer umbrella insurance with the same company you have your other policies with. Kindly find the following bullet points summarizing the cost breakdown: – Umbrella insurance provides coverage beyond your homeowners or auto insurance limits. – The typical cost of a $1 million umbrella insurance policy ranges from $150 to $300 per year. – If your liability risk is high, your policy coverage will increase accordingly. – Umbrella policies also cover legal fees and other costs, which regular insurance would not handle. – Bundling up with the same insurance company for your regular and umbrella policy could hatch a slick deal on the overall cost
The Personal Umbrella Policy: Its Role and Importance in Umbrella Insurance
Well, what we've got here folks, is a bit of a gem in the insurance world, going by the unassuming name of the Personal Umbrella Policy. It's not the most glamorous of monickers, but trust me, its charm lies entirely in its role and importance in umbrella insurance. Quite like the monsoon ready umbrella you stash in your hallway, an umbrella policy would provide a broad canopy of protection; a "rainy day" buffer if you will. It's a catch-all, designed to be there should you ever need it, offering coverage beyond the limits of your regular insurance policies. These might include your homeowner's policy, auto and other personal liability insurances. Umbrella insurance is extra, yes; but the benediction is in the coverage. Tailored to pick up where other policies leave off, the Personal Umbrella Policy is worth considering, particularly given life's knack for throwing curveballs when you least expect it. With one round figure, say 1 million in umbrella insurance; it's as if you're reinforcing the safety net around your world's most precious possessions. Just imagine, this umbrella policy would cover you for a myriad of issues, like lawsuits, personal injury claims, and even some instances of property damage. More often than not, our regular insurances will have us covered, but where they fall short, umbrella insurance can cover that deficit. It's like an extra layer of liability insurance created to cover other pricier lawsuits or claims. The policy will cover expenses that go over and above your other policy limits. Listed below are the benefits Umbrella insurance provides additional liability coverage, complementing existing policies. – The insurance will pay for legal fees in case of a lawsuit. – It covers claims rejected by your other insurances.- Finally, easing doubts – insurance provides liability coverage beyond your highest expectations. Always bear in mind, folks, in today's litigious society, having that 1 million umbrella insurance policy could make all the difference. After all, umbrella insurance is not just about the could-haves or should-haves, it's about the peace of mind when 'what if' becomes 'what now'. And really, can you truly put a price on that?
Conclusion
In conclusion, it is paramount to understand the intricate aspects of insurance policies to safeguard our assets and liabilities effectively. One such essential form is the umbrella insurance, a policy that is quite often overlooked. Individuals and households need umbrella insurance, especially as an added layer of protection over the conventional insurance policies. For instance, most believe a homeowners policy or basic liability insurance will cover all contingencies. However, they may not comprehensively cover every liability, hence necessitating additional insurance. In this context, umbrella insurance may come as a lifeline. With its extended coverage limit, it goes beyond the standard insurance, covering liabilities that other policies do not. This includes liabilities that one might not even anticipate but could cause financial distress. Furthermore, the umbrella insurance also provides a vast safety net, extending to scenarios unaccounted for by standard insurances. Thus, having umbrella insurance is crucial. It incorporates broad coverage, ensuring every aspect of your liability is under safeguard, thus offering serenity.
Therefore, while the regular liability insurance does cover a portion of the risks involved, to have comprehensive coverage, one must consider supplementing it with umbrella insurance. Thus, the prudent decision would be to utilize the extensive coverage provided by umbrella insurance in conjunction with your existing homeowners policy and other insurances, ensuring every possible liability is covered. Ultimately, peace of mind comes from knowing that your insurance will cover all scenarios adequately.
FAQ's:
Q1. Do I need umbrella insurance?
A1. Yes, you may need umbrella insurance if you want additional liability insurance to cover potential risks that your homeowners policy may not cover.
Q2. What does umbrella insurance cover?
A2. Umbrella insurance may cover a variety of risks, such as personal injury, property damage, and libel or slander.
Q3. Does homeowners policy cover liability?
A3. Yes, a homeowners policy may provide liability insurance to cover certain risks.
Q4. What is umbrella insurance?
A4. Umbrella insurance is a type of liability insurance that provides additional coverage beyond the limits of your homeowners policy.
Q5. What does umbrella insurance also cover?
A5. Umbrella insurance also covers legal fees and other costs associated with defending a lawsuit.
Q6. Is umbrella insurance worth it?
A6. Whether or not umbrella insurance is worth it depends on your individual situation and the risks you face.
Q7. What is the difference between umbrella insurance and liability insurance?
A7. Liability insurance typically covers specific risks, while umbrella insurance provides additional coverage beyond the limits of your homeowners policy.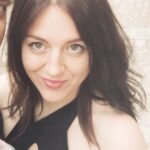 Aleksandra, a leading Insurance Risk Analyst with a wealth of experience, specializes in evaluating and managing potential insurance risks. Her expertise lies in crafting strategies that optimize coverage while minimizing vulnerabilities. Through this platform, Aleksandra provides readers with invaluable insights, helping them make well-informed insurance choices in a dynamic market landscape.