Understanding the Basics of Title Insurance
Well, title insurance can seem like a real doohickey to get your head around, but it's nothing short of a lifebelt for the unsuspecting home buyer who might just trip on a hidden title defect. Hitch up your wagon and let's journey through the maze of title insurance basics. Title insurance is a crucial part of a real estate transaction that safeguards your interest in the property. Now, don't get this confused with your run-of-the-mill homeowners insurance – the two are as distinct as chalk and cheese. The former protects you from certain lairs and nuisances lurking in the title's past, such as liens, encumbrances or title defects. Title insurance companies rigorously comb through public records in a process known as a title search, to uncover any such beasties before they pounce. In a nutshell, there are two types of title insurance policies; an owner's title insurance and a lender's title insurance policy. Unlike other types of insurance where you pay an arm and a leg and keep dishing out till kingdom come, title insurance requires a one-time fee at the close of the sale. And yes, we're talking about a typically small percentage of the property's sale price. Now, an owner's policy or owner's title insurance policies, as they're usually referred to, are optional but they work like a charm for protecting the new owner against past defects in the title. The title insurance premium for this won't have you pulling your hair out, it's typically a modest amount compared to the value of the property. The other, the lender's title insurance or the lender's policy, is a must-have, a non-negotiable clause by your mortgage lender. This policy protects the lender, (you guessed it right!) not the buyer, against title problems that may affect the mortgage. It's a bitter pill to swallow, but without title insurance, the buyer would be left in the lurch if a title issue crops up later. Let's list down the important takeaway points for easy recall:
Both policy types, lender's and owner's, cover the amount of coverage outlined in the insurance policy up to the date of the policy.

Owner's title insurance protects the buyer's investment in the property whereas the lender's policy protects only the lender's interest.

Title insurance policies do not cover future defects or unpaid property taxes by the new owner.

Every title policy provides protection against claims filed against the title and, despite their differences, both policies serve to foster a sense of peace and security in what could be a nerve-wracking due to defects in the title during a real estate settlement process.
Types of Title Insurance: A Comprehensive Overview
Well, folks, let's dive into the knotty arena of title insurance, shall we? Now, if you're no stranger to the real estate hustle, you know as well as I do that the word around the water cooler is that there are indeed different types of title insurance. Amen to that! You got your standard policies, like the loan policy and an owner's policy, and then there are the extended policies that are rarer than hen's teeth but can come in quite handy, depending on the circus you're dealing with. The loan policy is as common as muck, often required by your bank to protect their interests as they fork over the dough for your new pad. This is what we in the biz call 'purchase a lender's title insurance'. On the flip side, the warranty of title is like an insurance policy for your peace of mind as the new title holder, validating your rightful ownership to the property.'Transfer the title', I hear you say? Not so fast, partner! Issues like bad titles, claims filed against a title, or even a failure in the insurance process can make that more complicated than a three-legged race at a drunken picnic. That's where licensed title insurers come in. These title companies search the history of the property's title like they're hunting for buried treasure. They find and fix issues to ensure you get what in title industry parlance we call a 'clear title' – a title devoid of any past hiccups or legal ghoulies. Let's not forget about our good folks at the Consumer Financial Protection Bureau, real estate agents, and the Department of Financial Services, who may recommend a title insurance provider but remember, at the end of the day, it's your call who to rope in. The cost? Well, the title insurance rate depends on a few factors, with the price of the property being a biggie. Now the list of what title insurance cover includes depends on the type of policy. Coverage title insurance policies provide vary, but they generally include Defects in public records- Unknown liens- Illegal deeds – Missing heirs – Forgeries – Undisclosed easementsThe date of the policy, the amount of insurance, insurance coverage, and the specifics of what the policies differ on are usually stated in black and white in your policy. And, if you're really looking to cover all your bases, you could splurge on and purchase a lender's and owner's policy both. These national title companies might also offer flexible policies that suit your needs. So all in all, while real property transactions can often feel like navigating a minefield, taking the time to understand the nuances of title insurance can bring you one step closer to that white picket fence dream of yours.
How Title Insurance Protects the Homeowner
Buckle up, homeowners, because here's the scoop. The world of homeownership is a minefield, full of mind-boggling jargon and complex procedures. Among them, one 'knight in shining armor' is Title Insurance which acts as a crucial shield, protecting the homeowner from potential nightmares. Essentially, when you are snagging a house, you gain the 'title to the property'. Now, that sounds dandy until you realize that the title might have its own bucket of troubles – ranging from unpaid taxes to inheritance disputes – quite the Pandora's box, eh? That's where you 'purchase title insurance', it acts as your proverbial security blanket against these veiled tribulations and the cherry on top – it's even backed by the 'Real Estate Settlement Procedures Act'. In the broad daylight of title insurance, let's talk turkey about the key players. First, you've got the 'title agent', the wizard of the insurance world who pinpoints the potential potholes in the title, performing the title search, and crowning it with the approval. Then you've got the choice to 'purchase a lender's title insurance'. Now you might think, "why on earth would I secure my lender?". Hold your horses, there's logic in madness here. Meeting this expense – a 'fee paid' at closing – secures both 'lender's policy and an owner's'. This means even if your title has some skeletons lurking in the closet, the lender is covered too. Now comes the heart of the matter – the 'transfer the title' process – where the title passes from the seller to you, the buyer. This should be a piece of cake but often it's more like a game of hot potato, with potential risks and liabilities. But fear not, with title insurance, you're walking into this with a safety net. While stepping into the shoes of a homeowner, you become the owner of the 'title to a property'. This 'clear title is a title' known to practically carry no risks or gross irregularities. Wondering why it matters so? Well, it validates your legal ownership and that, my friend, is not a small potatoes issue. Indeed, acquiring a 'title insurance policy to protect' your property is the best measure against any hiccups that could be heart-stopping down the line. 'Since title' discrepancies are not as rare as hen's teeth, 'title insurance is required' adding an essential layer of protection. And you know what they say, an apple a day keeps the doctor away; the same can be said for title insurance – it 'protects the buyer' from unpleasant surprises and let's be honest, who doesn't love the comfort of security? Taking the grand tour of the title insurance landscape, three types you've got to know are: – Standard coverage: Takes care of the most 'common claims filed', like previously unpaid taxes.- Extended Coverage: Saunters an extra mile to cover things like building permit violations.- Market Value Policy: The big daddy of them all that provides coverage of, you guessed it, the market value.
Title insurance might seem like one more piece to the puzzle, but remember, it's better to be safe than sorry. Prepare, protect, and proceed with confidence, dear homeowners, with this trusted ally at your side!
Decoding Title Policies: Understanding What Is Covered
Decoding title policies isn't rocket science, really, it's all about getting down to brass tacks and understanding what's covered. Whenever you're knee-deep in the process of getting title to a property, you'ill almost certainly need to purchase title insurance. You're probably wondering why on earth you need such a thing. Hold your horses, we're getting there. A title insurance policy serves to protect your claim or "title" to a property if someone contests your ownership. The catch? You've gotta make sure you're all clear on the coverage. Remember, a clear title is a title without any kind of lien or levy from creditors or other parties besides the owner. It's a nifty way to protect your back, so to speak. Now, here's where it gets a bit tricky. There are two types of policies to consider. First, the lender's policy, which is required in mortgages per the Real Estate Settlement Procedures Act. This protects the financial institution that gives you your mortgage, not you personally. Talk about ironies! On the flip side, the owner's policy protects the buyer, providing a safety net, should something go awry. While not needed to transfer the title, purchasing a lender's title insurance, along with an owner's one, just might save you from a world of trouble if common claims are filed against you. Talk about caution! So, swing by a title agent when it's time to settle, but remember the fee paid is just for the service, and doesn't guarantee a squeaky-clean title. No siree! Since title insurance is all about protection, remember that understanding the ins and outs of it matters big time.
Evaluating Title Insurers: Who Should You Trust?
Navigating the choppy waters of title insurers can be a real head-scratcher. It can feel as if you're caught between a rock and a hard place, trying to figure out who to trust in this crucial step of your property acquisition journey. It goes without saying, the choice of who to trust is no walk in the park, especially when you're dealing with something as critical as a title to the property. Oh, did that make you sit up and take notice? Yes, indeed! Choosing the right title insurer can be instrumental in protecting you against potential future conflicts or legal scrummishes relating to the ownership of your new property, and god knows, no one wants to uncover those skeletons down the line.
Now, let's cut to the chase. When it comes to evaluating title insurers, you've got to put on your thinking caps and scrutinize a couple of critical factors. Look for insurers who provide both a lender's policy and owner's policy. Why, you ask? Well, it's not that common knowledge, but a title insurance policy to protect you and your lender adds an extra blanket of security, covering not just the lender's investment, but also your equity in the property. Also, don't shy away from digging into the insurer's track record on handling claims. Remember, title insurance is required for a very good reason – it helps deal with those sneaky, common claims filed, like undisclosed liens, forgeries or conflicting wills (as if we needed more drama in our lives!). So, ensuring that your insurer has a solid background in handling such claims with aplomb and professionalism can save you from a heap of unnecessary stress.
Conclusion
In conclusion, understanding the differences between a lender's policy and an owner's policy in the realm of real estate is crucial for all parties involved in a property transaction. A lender's policy is taken out by the mortgage company to protect its interests in the property, covering any outstanding balance that remains on a mortgage if a claim arises. This policy becomes effective when a loan is made and decreases as the mortgage is paid down, but it does not provide protection for the homeowner.
On the other hand, an owner's policy is designed to safeguard the homeowner against any potential legal claims to the property. It provides coverage for the full purchase price of the home and remains effective as long as the owner or their heirs have an interest in the property. Despite its importance, the owner's policy is often overlooked, highlighting the need for more awareness in this regard.
In essence, both a lender's policy and an owner's policy serve distinct yet intertwining roles in providing comprehensive protection in real estate transactions. They act as safety nets, ensuring that both lending institutions and the homeowner are safeguarded against unforeseen legal claims and complications. As such, prospective homebuyers and lenders should actively pursue both policies to ensure a smooth, secure real estate transaction.
FAQ's:
1. What is the difference between a lender's policy and an owner's policy of title insurance? 
Answer: A lender's policy of title insurance protects the lender's interest in the property, while an owner's policy of title insurance protects the owner's interest in the property. 
2. What does a lender's policy of title insurance cover? 
Answer: A lender's policy of title insurance covers any title defects that existed prior to the loan closing, such as liens, encumbrances, or other title issues. 
3. What does an owner's policy of title insurance cover? 
Answer: An owner's policy of title insurance covers any title defects that existed prior to the loan closing, as well as any title defects that may arise after the loan closing. 
4. Is title insurance required for a loan?
Answer: Yes, title insurance is typically required for a loan in order to protect the lender's interest in the property. 
5. How long does a title insurance policy last?
Answer: A title insurance policy typically lasts for as long as the owner or lender has an interest in the property. 
6. What is the cost of title insurance?
Answer: The cost of title insurance varies depending on the type of policy and the amount of coverage. 
7. Is title insurance required for an owner's policy? 
Answer: No, an owner's policy of title insurance is not typically required for a loan, but it is recommended in order to protect the owner's interest in the property.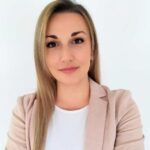 Nina with years of experience under her belt, excels in tailoring coverage solutions for both individuals and businesses. With a keen eye for detail and a deep understanding of the insurance landscape, Nina is passionate about ensuring her clients are well-protected. On this site, she offers her seasoned perspectives and insights to help readers navigate the often intricate world of insurance.