Understanding Product Liability
Well, golly, understanding product liability isn't as hard as dancing on a pinhead, it just requires a bit of focus, ya know. Essentially, it's the responsibility carried by the manufacturer, distributor or retailer for any injury that a consumer might suffer from using the product. We're not just talking about any old mishap or accident — these are incidents that arise when a product is defective or unsafe, causing harm even when used properly. You might guess, it's a pretty significant legal matter that can affect a company's status and cost them quite a bit — we're talkin' about medical fees, legal costs, and potentially, damage to their reputation.
Alright, so there are essentially three types of defects to be on the lookout for: design defects, manufacturing defects, and marketing defects. First off, design defects are inherent; they occur before the item is even manufactured. It's the kind of error that comes about when a product's design is unreasonably dangerous or faulty, even when used as intended. Manufacturing defects, however, pop up during the assembly or production of the product. Maybe the factory has a mix-up, or something gets contaminated. Lastly, marketing defects relate to the failure in instruction, labeling or warning about the risks of using the product — a bit like failing to warn motorists about a bend in the road. You'd imagine that's a pretty important part to not stuff up—like putting the cart before the horse, right? These defects can lead to a product liability claim which, depending on factors like the type of product, recall information, and years of experience of the company, may or may not be covered by product liability insurance. Thus, it becomes the task of consumers and regulatory authorities alike to review, dependably and accurately, the safety and standard of products in the market.
Types of Product Liability: Design Defect, Marketing Defect, and Manufacturing Defect
Well, heaven knows, product liability is a real sticky wicket with plenty of treacherous slopes to navigate. A can of worms, you might say. So, pull up a chair and size up the elephant in the room. We're planning on diving headlong into the murky depths of design defect, marketing defect, and manufacturing defect. Typically, these are the three amigos of product liability, giving even hardened insurers a real run for their money. Navigating their choppy waters can be as tough as old boots but hopefully, after this, you'll be equipped with a better understanding.
Starting off, a design defect is when the master plan of a product becomes the villain. It's not built like a brick outhouse as it should be. Let's say, hypothetically, you're injured by a defective product, God forbid, made by a bigwig pharmaceutical company. Maybe it was the intended design that was hazardous or didn't contain protection measures. Now, wouldn't that be a fine kettle of fish? You can bet your bottom dollar they'd be held liable, especially without reasonable safeguards. On the other hand, we have manufacturing defects. These involve products that sprout defects during production, like a toaster that explodes or a car lacking brake fluid. Heaven forbid if your property gets damaged due to these issues! Virtual insurance covers may simply not cut the mustard. Lastly, marketing defects. These are trickier than you might believe and usually combine improper advertising with poorly detailed instructions on how to use the product. This can result in consumers getting exposed to unanticipated dangers. It's essentially an accident waiting to happen, making it incumbent for companies to tread carefully. They'd surely need to go the extra mile to correct the following:*  An income poop: faulty advertising and misguided statements, *  Turning a blind eye to hazardous risks, *  Vague or improperly articulated instructions, and *  Failing to provide adequate safety warnings and precautions.
So, whether it's prevention or proving liability, companies need to keep their noses to the grindstone in matters of product safety. Nobody's perfect of course, but a single dormant product defect may be all it takes to blow the lid off a Pandora's box of legal hassles.
Understanding Product Liability Insurance Coverage
Well, well, listen up folks! When it comes to wrapping your head around product liability insurance coverage, you'll really have your work cut out for you. Essentially, it's the safety net you never knew you needed, a shield specially designed to protect businesses from customer claims related to faulty or defective products. Picture this: you're in the ring, gloves on, squaring off against a long list of potential lawsuits — and let me tell you, they're coming at you left, right, and center. These claims are no joke; they can drain your business faster than a busted pipe, hitting you where it hurts the most: your pockets. Now, you may be wondering, "Am I responsible for this?" The answer is typical of the legal landscape: it depends. Here's the gist; if your business has a hand in the design, manufacture, or distribution of a product, you're basically in the hot seat. That can feel like walking a tightrope without a safety net, my friends. So here's where product liability insurance struts in like a knight in shiny armor, ready to rescue you from your vexing exposure. Let me break it down for you, folks. This insurance performs its duty on a claims-made basis, swooping to your defense if A product you're associated with causes harm or injury,- You're hauled to court over a defective product, or- An unexpected recall slaps your reputation across the face.
Voila – your crash course in product liability insurance coverage! Would you look at that, folks, we actually made it through the maze.
The Cost of Product Liability Insurance: A Review
Well, I'll be a monkey's uncle! You wouldn't believe the costs associated with product liability insurance. To put it mildly, the stakes are high and the costs can leave you wide-eyed and bushy-tailed. Chances are, the price tag can essentially hinge on three key variables: the type of the product one's selling, the volume of your sales, and most crucially, the perceived risk associated with the product. But here's the rub – it's not always as straightforward as it seems. Exposure to risk can rear its ugly head in the most unexpected ways, often linking back to factors one would not typically associate with product safety or insurance costs.
So, while it can be a tough pill to swallow, the folks at the helm of product manufacturing need to bite the bullet and protect themselves, or rather their wallets. Although paying on a regular basis might seem like a money pit, it's an essential part of doing business. After all, no one can predict when they'll be held responsible for a fault in their product, and it's better to be safe than sorry. – Protection against financial risks, check!- Regular payment basis to cover exposure, check!- Liability for product faults, covered, check!
All in all, by and large, the cost of product liability insurance can burn a hole in the business pocket. However, when the chips are down, it's this cover that might just perform and come to the rescue. It's almost like an unsung hero, working behind the scenes to safeguard the company's interests. Crikey, it's a necessary evil!
How to Choose the Right Product Liability Insurance Policy
Now, when it comes to picking the right product liability insurance policy, there's no one-size-fits-all answer. Heck, it's not as simple as picking roses in your grandma's garden! The essence of the issue revolves around understanding the inherent risks embedded in your line of work. Getting to grips with your level of exposure, as it were, acts as a pretty sturdy foundation, laying the groundwork for the journey ahead. It's crucial, you see, for you to shield your business from any likely fallout from faulty products that could potentially land you in deep waters financially. And whoa, don't we all know how prickly that can be? So, the big question is – how do you make that choice? Well, first things first, you need to perform a thorough and thoughtful risk assessment for your business. This isn't just a typical administrative chore, mind you, but rather a fundamental step in securing your business's future. This will involve Identifying what could possibly go wrong- Estimating the extent of damage or loss if it does- Establishing preventative measures to curb such scenarios Once you got these things ironed out, it's time to play the field. Go out there, suss out the different policies available and closely examine their terms and conditions. Always keen an eye out for what they cover, and more importantly, what they don't. Finding a policy that covers you on a comprehensive basis is as surefire a bet as any. And remember, if you're not sure about any fine print or jargon, don't shy away from asking your broker or an associate for help. In the end, aiming for a policy that protects your interests responsibly and effectively should be your ultimate goal. Trust me, it pays to be choosy!
Case Study: Failure and Success Stories in Product Liability Insurance
Well, let's take a gander at product liability insurance. You know, when it works, it's like a bedrock of protection for businesses, taking a lot of the heat when products go haywire and customers get all up in arms. Still, not every tale is all sunshine and rainbows; some cases go pear-shaped, dragging businesses through the mud. You see, it's essentially a necessary evil, acting as an absolute lifesaver when it's needed the most and a terrible nuisance when it doesn't perform as expected.
For instance, let's chew the fat over a typical case where a beastly oversight resulted in a huge product recall. The company, being responsible, had product liability insurance. Still, they were left gobsmacked when they got the short end of the stick. The insurer figured that this error wasn't part of the coverage and denied the claim on this basis. The company was left high and dry, holding the bag for a ginormous expenditure with zero pay-out from the insurance. But remember, it's not always doom and gloom. There are countless stories of product liability insurance being a knight in shining armor, having a company's back when a product unexpectedly takes a nasty turn. These examples underscore the potentially disastrous exposure, yet also the invaluable armor product liability insurance can offer The case of a toy manufacturer with a choking hazard scare. The insurance stepped up, liaising with courts and associates, leading to a smooth settlement.- A food producer, hit by a food poisoning scandal. Their product liability insurance was instrumental in navigating the stormy seas of lawsuits and reputational damage.  These stories, they're just the tip of the iceberg; a glimpse into the high-stakes world of product liability insurance.
Conclusion
In conclusion, it is typically associated that everyone is responsible to perform their duties on a daily basis to ensure protection against detrimental elements. The typical role assigned should be performed with utmost accountability because the basis of any successful operation lies in consistent and accurate performance. Meanwhile, it is important to associate with others in a harmonious way to promote a positive working environment and achieve better results.
Furthermore, individuals should also be responsible for protecting themselves and others from any undue exposure that may lead to harm. It is paramount to understand that the exposure to any negative influence, either in a personal or professional setting, can have damaging implications. Therefore, shielding against such an exposure forms the basis of a healthy and conducive environment. In essence, each person has a distinctive role to play and being aware of our actions and responsibilities can guarantee the smooth functioning of day-to-day tasks. As the saying goes, 'Protection is better than cure,' implying the need for proactive measures. So, every typical action that is performed on a daily basis plays a vital role in shaping ourselves and our surroundings, for which we are unequivocally responsible. The ability to associate and interact positively in personal and professional settings is a fundamental basis for growth and development.
FAQ's:
Q1. What is product liability insurance and how does it protect me?
A1. Product liability insurance is a type of insurance that protects businesses from financial losses associated with claims of injury or damage caused by a product they have manufactured, distributed, or sold. It provides protection from the financial exposure associated with being held responsible for a product that causes harm.
Q2. What is the basis for product liability insurance?
A2. Product liability insurance is based on the legal principle of strict liability, which holds a manufacturer or seller responsible for any injury or damage caused by their product, regardless of fault.
Q3. What type of activities does product liability insurance typically cover?
A3. Product liability insurance typically covers activities such as manufacturing, distributing, and selling products. It also covers any associated activities such as advertising, labeling, and packaging.
Q4. What kind of exposure does product liability insurance provide?
A4. Product liability insurance provides protection from the financial exposure associated with being held responsible for a product that causes harm. It covers the costs of defending against a claim, as well as any damages that may be awarded.
Q5. How does product liability insurance help me perform my duties?
A5. Product liability insurance helps businesses perform their duties by providing protection from the financial exposure associated with being held responsible for a product that causes harm. It covers the costs of defending against a claim, as well as any damages that may be awarded.
Q6. What are the typical associated costs of product liability insurance?
A6. The typical associated costs of product liability insurance include the cost of the policy, any applicable deductibles, and any additional coverage that may be needed.
Q7. What are the typical associated risks of product liability insurance?
A7. The typical associated risks of product liability insurance include the risk of being held responsible for a product that causes harm, the risk of defending against a claim, and the risk of any damages that may be awarded.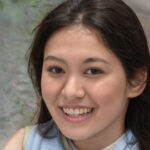 Khubon has been guiding clients through the complexities of various insurance policies. With his vast knowledge and hands-on experience, Khubon is dedicated to helping individuals and businesses make informed insurance decisions. Through this site, she shares valuable insights and expertise to demystify the world of insurance for readers.