Boating is a beloved pastime for many, but it's important to make sure you're protected while out on the water. This comprehensive guide will help you understand the different types of boat insurance coverage available, how to determine which type is right for you, and factors that will affect your insurance premium. No matter what type of boat you have, there's an insurance policy to suit your needs.
What are the main types of boat insurance coverage?
Liability coverage
Liability coverage is a fundamental component of any boat insurance policy. It provides protection in the event you are held responsible for causing damage to another boat, property, or injury to another person while operating your boat. This type of insurance covers the costs of legal fees, settlements, and medical bills that may arise from the incident. Boat liability coverage is typically required by law and is essential for all boat owners to have in place.
Physical damage coverage
Physical damage coverage, also known as comprehensive and collision coverage, protects your boat from various perils such as theft, vandalism, storms, fire, and collisions with submerged objects or other boats. It covers the cost of repairing or replacing your boat up to the policy limits and can include any permanently attached equipment, such as motors and navigation systems. This type of coverage is valuable for both new boat owners and those with older vessels, as it protects the investment you have made in your boat.
Medical payments coverage
Medical payments coverage pays for the medical expenses incurred by you, your passengers, or anyone else injured on your boat in the event of an accident, regardless of who is at fault. This type of coverage can help offset the costs of immediate medical care, such as first aid, ambulance services, and hospital bills. It is an important addition to your boat insurance policy to ensure the financial protection of everyone aboard.
Do I need boat insurance and how do I know which type of coverage is right for me?
Factors to consider when choosing boat insurance
When searching for the right boat insurance policy, you'll want to consider several factors, such as the type of boat you have, where you'll be using it, and how often you'll be on the water. Each boat insurance company will offer different coverage options and pricing, so it's essential to compare quotes from multiple providers and consult with an insurance agent to find the policy that best suits your needs.
Insurance requirements by state
Boat insurance requirements vary by state, and some mandatory liability coverage for boats may be in place. It's important to familiarize yourself with your state's laws and regulations in order to ensure compliance and avoid potential fines or penalties. Regardless of your state's requirements, it's always a good idea to have boat insurance coverage in place to protect your investment and provide financial security in case of an accident.
Matching your coverage with your type of boat
Different types of boats require different insurance coverage. For example, a small fishing boat will likely have different insurance needs than a high-powered speedboat or a large yacht. When choosing boat insurance coverage, work with your insurance agent to customize a policy specific to your boat's characteristics and intended usage to ensure you have the appropriate coverage in place.
How does boat insurance differ from auto insurance and homeowners insurance?
Key differences between boat and auto insurance
While boat insurance and auto insurance share some similarities, there are notable differences between the two. For instance, boat insurance often provides specialized coverage options specifically tailored to the unique risks associated with boating, such as coverage for on-water towing or personal effects coverage for items stored on the boat. Additionally, boat insurance policies may have unique deductibles for certain types of damage, such as hurricanes or storms.
Limitations of homeowners insurance for boat coverage
Although your homeowners insurance policy may provide some coverage for your boat, it is often limited in scope and is typically insufficient for comprehensive protection. Homeowners insurance policies typically have lower coverage limits for boats and may not cover certain types of damage or liabilities. As a result, it is recommended that boat owners maintain a separate, specialized boat insurance policy to ensure adequate protection.
Benefits of a specialized boat insurance policy
By investing in a specialized boat insurance policy, you can protect your vessel and your financial interests with coverage designed specifically for the unique risks associated with boating. Marine insurance policies often provide enhanced coverage options, such as wreckage removal and environmental damage protection, that are not typically found in auto or homeowners' insurance policies. This specialized coverage can provide peace of mind and ensure you are fully protected while on the water.
What factors affect the cost of boat insurance?
Boat size, age, and value
The size, age, and value of your boat play a significant role in determining your boat insurance cost. Larger, more valuable boats will generally require higher coverage limits and may result in higher premiums. Additionally, older boats may require more frequent repairs, which can also increase insurance costs.
Boat usage and storage
How you use your boat and where you store it can greatly impact your boat insurance premium. If you operate your boat frequently or in high-risk areas, such as congested waterways or areas prone to storms, your insurer may charge higher rates. Storing your boat in a secure location, such as a marina or dry storage facility, can often result in lower insurance premiums.
Insurance discounts and policy bundles
Just like with auto and homeowners insurance, discounts may be available for boat insurance policies. Taking boating safety courses, having a clean boating record, and installing safety equipment on your boat can all potentially lead to discounts on your premium. Additionally, bundling your boat insurance with other policies, such as your home and auto insurance, can result in significant savings.
What additional coverage options and add-ons are available for boat insurance policies?
Towing and emergency assistance
Adding towing and emergency assistance coverage to your boat insurance policy can provide valuable protection in the event of a breakdown or mechanical issue while on the water. This coverage typically pays for the cost of on-water towing, fuel delivery, and other emergency services that may be needed.
Uninsured/underinsured boater coverage
Uninsured or underinsured boater coverage provides protection if you are involved in an accident with another boater who does not have sufficient insurance to cover the resulting damages. This additional coverage option can help fill the gap in your protection and provide peace of mind when out on the water.
Replacement cost and agreed value options
When selecting your boat insurance coverage, you may have the option to choose between replacement cost and agreed value policies. Replacement cost policies will pay for the cost of a new, comparable boat in the event of a total loss, while agreed value policies will pay the predetermined amount you and your insurer have agreed upon for your boat. Each option has its advantages and disadvantages, so it's important to carefully consider which type of coverage is best for your situation.
Q: How much does boat insurance cost?
A: The cost of boat insurance varies depending on factors such as the type of boat, its value, where it will be used, and the coverage options selected. An independent insurance agent can help you find the most affordable rates for the type of coverage you need.
Q: What does boat insurance cover?
A: Boat insurance can include a variety of coverage options, such as liability insurance, comprehensive boat insurance, uninsured boater coverage, and trailer coverage. These options can help protect you and your boat from financial losses due to accidents, damage, or theft.
Q: What are the frequently asked questions about boat insurance?
A: Some frequently asked questions about boat insurance include questions about the cost, coverage options, discounts, liability coverage, and how to get boat insurance. This FAQ aims to address these common questions and concerns for boat owners.
Q: What is the difference between standard boat insurance and comprehensive boat insurance?
A: Standard boat insurance typically covers the minimum liability coverage required by law, while comprehensive boat insurance provides additional coverage options that protect your boat against damage, theft, and other unexpected events. Comprehensive insurance may also include coverage add-ons such as mechanical breakdown coverage and uninsured boater coverage.
Q: How can I get boat insurance discounts?
A: Insurance companies may offer various boat insurance discounts to eligible policyholders. These discounts can be based on factors such as your boating experience, safety equipment, and completion of approved boating safety courses. To find out which discounts you may qualify for, consult with an independent insurance agent.
Q: What is liability coverage in boat insurance?
A: Liability coverage in boat insurance provides financial protection for the boat owner in case they are found responsible for causing personal injury or property damage to others while operating their boat. This coverage is often mandated by law and can help cover costs such as legal fees and medical expenses for injured parties.
Q: Do I need to insure my boat if it is always docked?
A: Even if your boat is not in use, it is still a good idea to have boat insurance. Damage can occur while your boat is docked, such as vandalism or storms, and boat insurance can help cover the costs of these damages. Additionally, comprehensive boat insurance, which includes coverage for damage to your boat while docked, can provide you with peace of mind and financial protection.
Q: What should I do if my boat is damaged?
A: If your boat is damaged, you should first ensure the safety of all passengers and then contact your insurance company as soon as possible. They will help you file a claim and determine what kind of repair or replacement options are available under your coverage. It's essential to keep your boat insurance policy up to date and know the details of your coverage in case of damage or accidents.
Q: How can I determine the type of boat insurance coverage I need?
A: To determine the type and level of boat insurance coverage you need, consider factors such as the value of your boat, where it will be used, and the potential risks involved. You can also consult with an independent insurance agent who can help you explore your coverage options and find a policy that fits your needs and budget.
Q: Can I get boat insurance from my car insurance provider?
A: Some car insurance providers, such as Geico, also offer boat insurance policies. However, it's essential to compare quotes from multiple providers and make sure the coverage offered by the car insurance company meets your specific needs as a boat owner. Working with an independent insurance agent can help you find the best policy for your situation.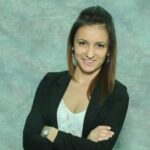 Sanela is a seasoned insurance expert with over 10 years of experience in the industry. Holding the title of Chief Insurance Analyst, he has a deep understanding of policy intricacies and market trends. Sanela's passion lies in educating consumers about smart insurance choices, and he's delighted to share his insights.